Dwayne "The Rock" Johnson is one of the most beloved actors in all of Hollywood. Fans view him as a cool actor that adds to most movies he appears in, but the personality he shows in real life makes him even more cherished. The Rock often goes out of his way to show off the charm and represent himself well as a generally good guy.
RELATED: The Rock: The 10 Highest-Grossing Dwayne Johnson Movies Of All Time
The average person would love to become best friends with Rock given how he presents himself and the way he lives his life. We will look at many of the top reasons that make the actor such a cool figure in pop culture. It would be difficult to find many celebrities that could match him in this area of friendship. Here are 10 reasons we want The Rock to be our BFF.
10

Always cracks jokes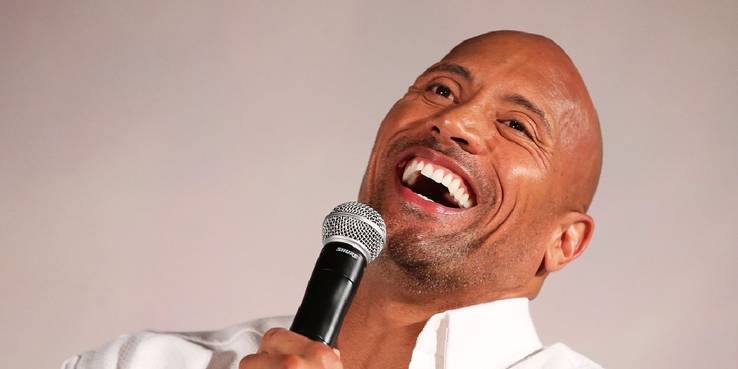 The Rock's early success in WWE came partially thanks to his hilarious promos. Rock always had the comedic timing that translated to the movie industry as well. Any movie that involves a few Dwayne Johnson one-liners will likely provide the humor.
RELATED: The Rock: 10 Crazy Expensive Things Dwayne Johnson Has Bought
An underrated part of friendship is getting to share one's sense of humor with each other. He would make us laugh on the daily if we had the best friend relationship with him. It would be tough to find another celebrity with a stronger natural sense of humor than Dwayne Johnson
9

Generous to his loved ones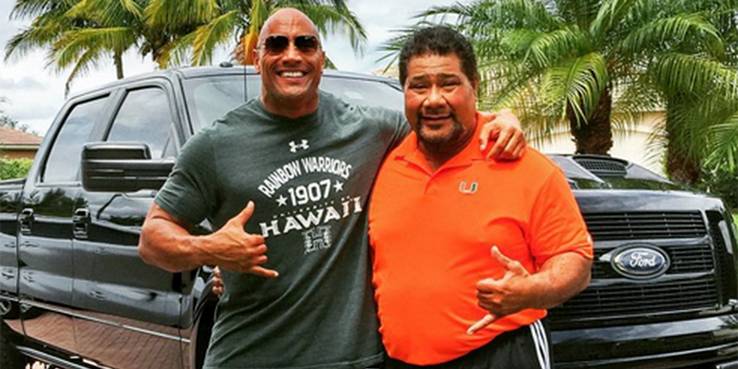 The Rock will always go out of his way to do right by the people that support him. Various wrestlers shared stories on WWE documentaries about him covering dinner during their nights out after shows.
Even in his Hollywood career, Dwayne Johnson has used his newfound wealth to take care of his family. An uncle received an amazing car as a present for all the help gave him earlier in his career. A friend of Johnson's will always have his support and generosity.
8

Eats incredible meals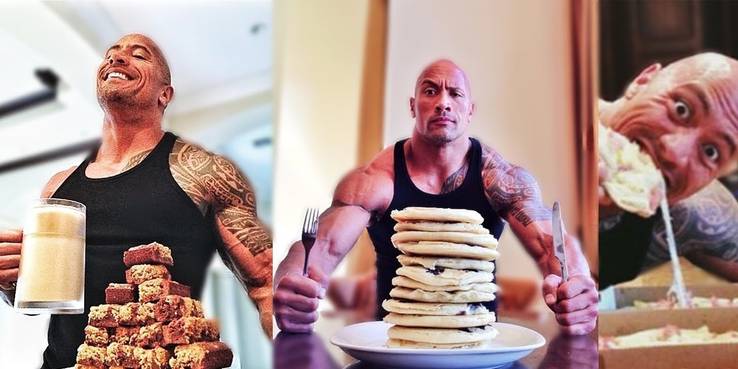 Public appearances and social media posts have seen Dwayne Johnson eating incredible meals. He revealed that he eats seven meals per day for his diet to remain in peak condition for movies. The chances are high that his meals are all prepared at the highest level.
Being friends with The Rock would get you access to the best restaurants in the world. Forget about waiting lists or getting lackluster service. If you're best friends with Dwayne Johnson, you're likely going to experience the top dining experiences in the world.
7

Loves taking selfies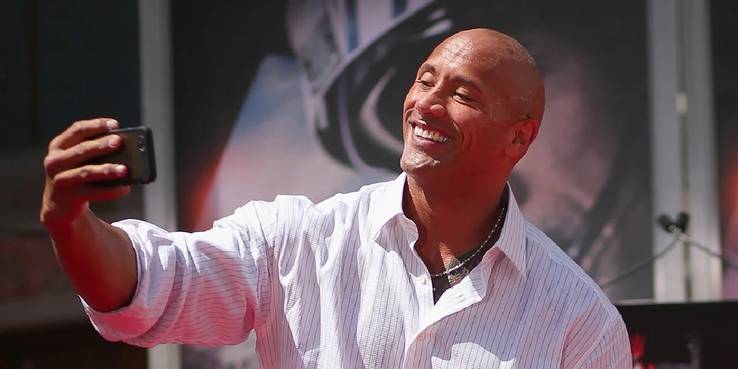 The Rock loves posting photos on social media regarding his daily life. A friend of Rock would eventually get posted on his social media page leading to perks coming from that. One post with Dwayne Johnson likely will see your social media numbers skyrocket with follows.
There is also the fun nature of having your friendship with Rock go public. If everyone believes The Rock is one of the coolest people in the world, your reputation will be the same as his best friend. Dwayne Johnson even set a record for most selfies taken in a short time at the San Andreas red carpet event.
6

Never gets tired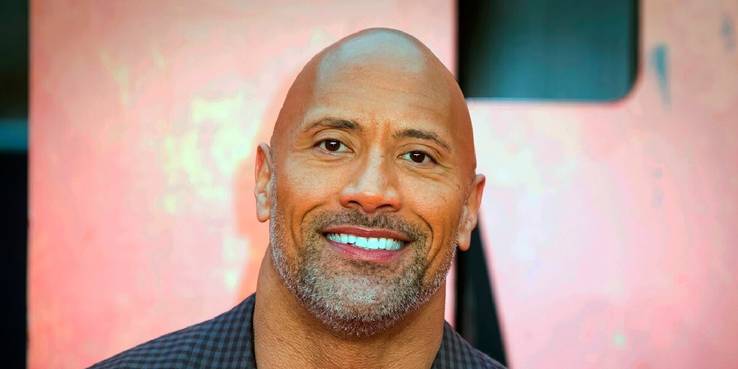 It can be a bummer when you want to make plans with a friend, but they are too tired to spend a night out. The Rock has a reputation for being one of the hardest working people in the entertainment industry. His acting career sees him taking more roles per year than the average lead actor.
Dwayne Johnsonsomehow has found the magic that prevents him from easily getting tired. It would be a fun perk to the friendship knowing he would never be too tired for you. His schedule may be busy, but the time spent bonding would still be there.
5

He wants to run for office one day
Many people joked on social media that they would love to see The Rock run for office, and it turned into a realistic scenario. He's quite well-spoken and has a tremendous reputation. He said in an interview that he would like to run for office one day.
RELATED: 10 Famous People Who Absolutely Love Superhero Movies
Dwayne Johnson specifically referenced the idea of running for President. Despite the potential bigger spotlight on you, the idea of your best friend making a positive difference for the entire world would be inspiring. The Rock would probably also use his power to get you out of parking tickets and jury duty.
4

Humble beginnings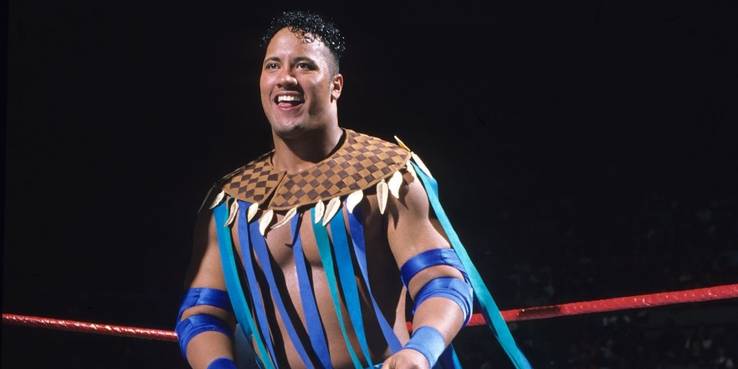 The idea of being friends with someone seemingly bulletproof can be intimidating. One positive about Dwayne Johnson's fame is that he has a humble beginning to his life. Despite being the son of a famous wrestler, The Rock grew up having to learn the value of a dollar.
Johnson's interviews have revealed that he struggled immensely with money once his NFL dreams ended. The struggles before making it in wrestling and acting would have him still understanding the struggle of everyday life to discuss life issues with you.
3

Charitable actions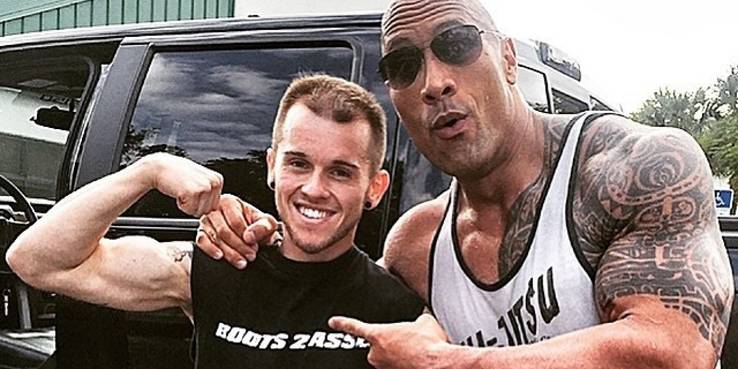 The Rock loves using his platform and privilege to add experiences for others that are struggling. Anyone would benefit from having a best friend that views life through such a selfless manner. Johnson is known for many acts of kindness both publicly and privately.
Director Rawson Marshall Thurber revealed that The Rock often set up visits for children with disabilities to meet him and visit the sets of movies without posting about it on social media. Johnson would make sure to spend many hours with each kid with the intent of giving them an experience of a lifetime.
2

Advice on staying in shape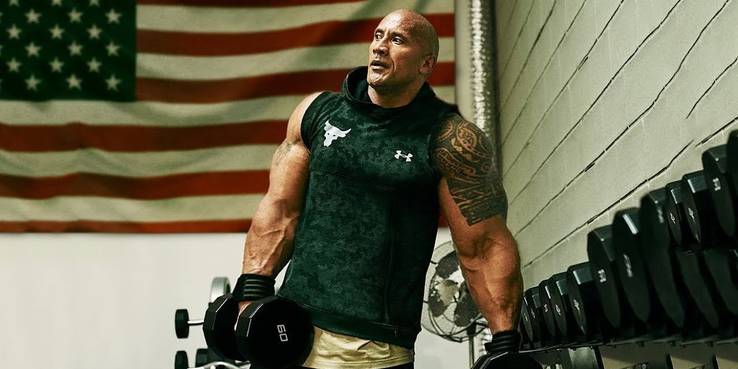 One of the most obvious things to learn about The Rock at first glance is he clearly knows how to stay in shape. Dwayne Johnson is a gym freak going back to his days in wrestling and football. Despite becoming an actor, he continued to improve upon his physique.
Quite frankly, there are very few people in the world that can offer as many great tidbits about working out than Johnson. His best friend would get instant access to the best tips on staying in peak shape or improving one's physique.
1

Extremely loyal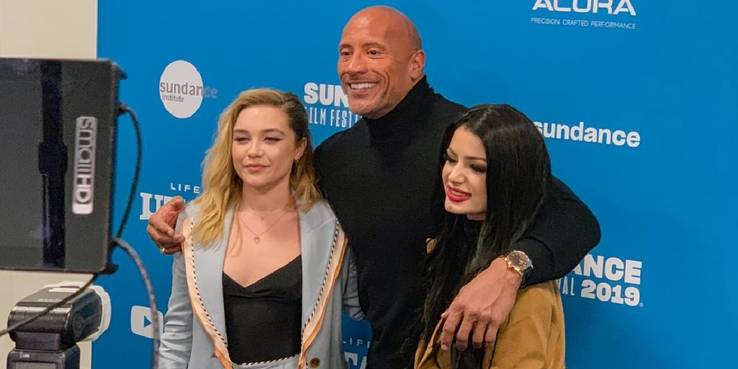 The Rock is an extremely loyal person that always strives to represent those that were there for him. WWE fans saw him return to the company for a few major matches in 2011-2013. The health risks would have scared most actors off, but he was loyal enough to come back for one more run.
He also stays true to his friends. Writer Brian Gewirtz called Johnson one of the most loyal people he's ever met after the two worked together in WWE and started a partnership together. Once you're in The Rock's inner circle, he will have your back forever.
NEXT: 10 Top Richest Actors In The World From 2009 To 2019
Source: Read Full Article