Antonio Brown is back home after a turbulent past few weeks and an effective firing from the New England Patriots — and he doesn't look too happy about it
The embattled wide receiver was seen exiting his private jet Saturday as he touched down in Miami — where he owns a home. As he walked the runway, AB had an incredibly pained look on his face … which is understandable after everything that's happened.
BTW, he was wearing Supreme gear here up top — not Nike, which just dropped him this past week amid the mounting allegations. He also carried a Louis Vuitton briefcase.
Waiting for your permission to load the Instagram Media.
https://www.instagram.com/p/B2rdEvKhXdR/
Instagram Media Unavailable
While he looked pretty down in the dumps when he got back to Miami, AB was trying to put on a brave paid face before leaving the airport in New England … posting a photo of himself sitting on top of a Rolls-Royce with the caption, "The Journey #Iknowimspecial #Whytheyplaying." Looks like he snuck in some Nike after all in his footwear.
As we reported … Antonio was released by the Patriots Friday after a whirlwind of bad news for him, including a lawsuit alleging rape and sexual assault … a Sports Illustrated story detailing more alleged sexual and behavioral misconduct … as well as a reported attempt to contact one of his accusers with menacing texts.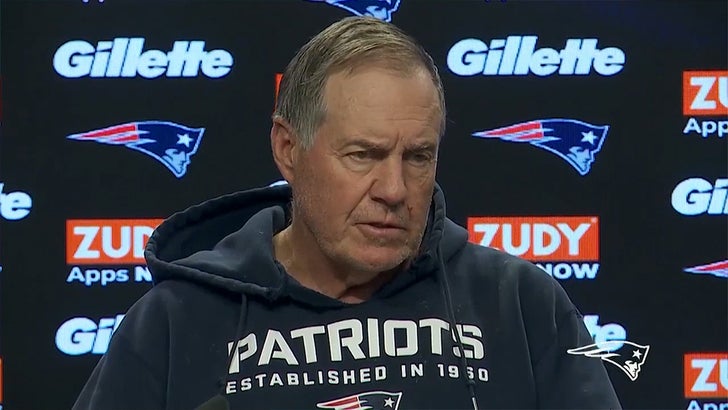 Despite one good outing, it looks like the Pats had seen enough … cutting him loose before Sunday's game against the Jets. AB's an unrestricted free agent now, and the NFL is still investigating the claims against him, not having come to a conclusion yet.
As for Antonio … it appears he's still carrying on with the boomin' biz mentality — despite losing out on millions of guaranteed dollars. Don't tell him that though.
Source: Read Full Article