Disney Channel is canceling the premiere of Cameron Boyce's upcoming film Descendants 3, and will instead honor the late actor by donating to a charity that was close to his heart.
The kids' network announced it will make a donation in the 20-year-old's name to the Thirst Project, a non-profit which helps deliver clean water to communities around the globe. 
Disney said in a statement:
"We are proud to be part of Cameron Boyce's legacy by showcasing his talents on screen but we are cancelling the red carpet premiere event for Descendants 3 scheduled for July 22 and instead, The Walt Disney Company will make a donation to the Thirst Project, a philanthropic organization to which Cameron was deeply committed. Thank you for understanding."
The channel added that, with permission from his family, "Disney Channel will dedicate the telecast of Descendants 3 in Cameron Boyce's memory." 
Cameron, who was regularly commended for his philanthropic efforts, had helped raise more than $30,000 for the charity organization and previously received its Pioneering Spirit Award.
The Thirst Project paid tribute to the late actor on Twitter days after the news of his death broke, which led to an outpouring of donations in Cameron's memory.
They shared earlier this week:
"First and foremost, we'd ask you to carry on Cameron's legacy by being inspired by his character. Those who knew him best said that he always stayed true to himself and what he believed in. Be strong in your convictions and speak up if you feel something is an injustice… 
Thank you so much to everyone who has donated & in Cameron's memory over the last 24 hours. We are overwhelmed by the love in action that we've seen as you seek to honor our friend & brother. Cameron's spirit lives on in your actions & we will do our best to share any more ideas we may have as it becomes available in the days & weeks to come."
The actor appeared in every Descendants film, playing Carlos, Cruella De Ville's son.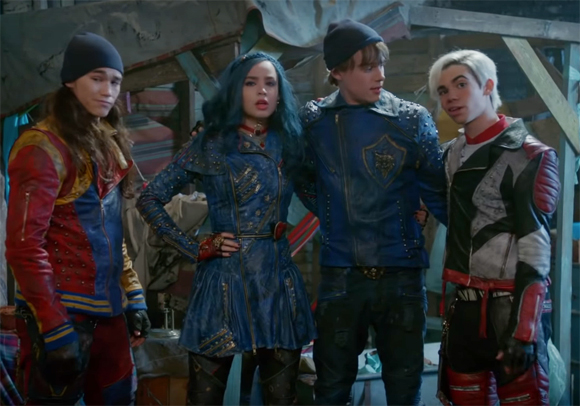 As we reported, the beloved actor died in his sleep on Saturday after reportedly suffering a seizure due to his epilepsy.
Boyce's family, friends, fans, and costars have been sharing heartfelt tributes in his memory throughout the week. They all agree: Cameron lit up every room he was in, lifted up everyone he knew, and always fought to make the world a better place. 
We hope his legacy continues to live on.
Watch the trailer for Descendants 3 (below), and see Cameron's performance when the film premieres on Disney Channel August 2.
Source: Read Full Article