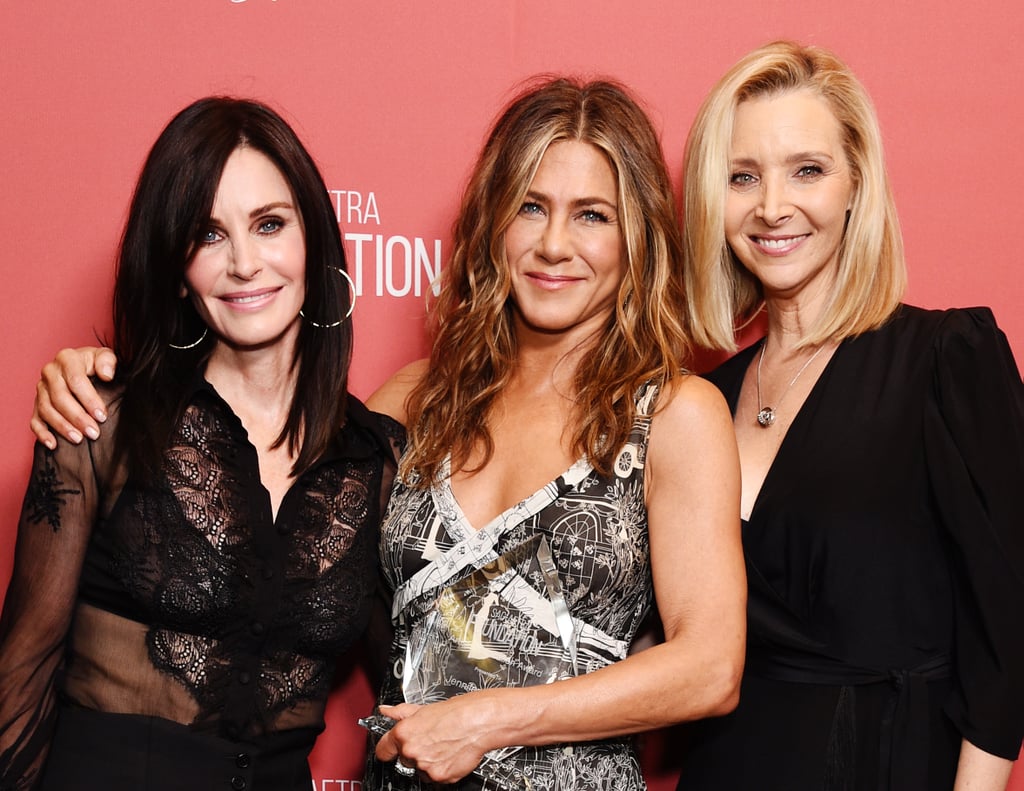 Friends Forever! Courteney Cox and Lisa Kudrow Honor Jennifer Aniston at Award Ceremony

Jennifer Aniston had the support of long-time pals Courteney Cox and Lisa Kudrow at SAG-AFTRA Foundation's Patron of the Artists Awards ceremony on Thursday. The Friends costars reunited on the red carpet for the Los Angeles event, striking a few poses and giving us a dose of nostalgia. Paul Rudd, who played Mike Hannigan on the series, also joined in on the fun. Per usual, the actresses looked gorgeous as Courteney and Lisa wore all-black ensembles and Jennifer rocked a black and white gown.
During the show, Jennifer's friends presented her with one of two artists inspiration awards for her work with organizations such as St. Jude Children's Research Hospital and the Red Cross. The other award was given to Mark Ruffalo.
While accepting the honor, Jennifer praised her former castmates for helping her develop a strong platform. "Friends was lightning in a bottle . . . It was a very rare environment where there was truly no competition, no egos, we were just six relatively unknown actors learning on the job together and thanking our lucky stars to be on this rocket ship of a show," she said. "We went from Friends to a family. That experience set the bar for the rest of my career and it taught me to surround myself with supportive people who make me better. Not only a better actor but a better person."
Source: Read Full Article