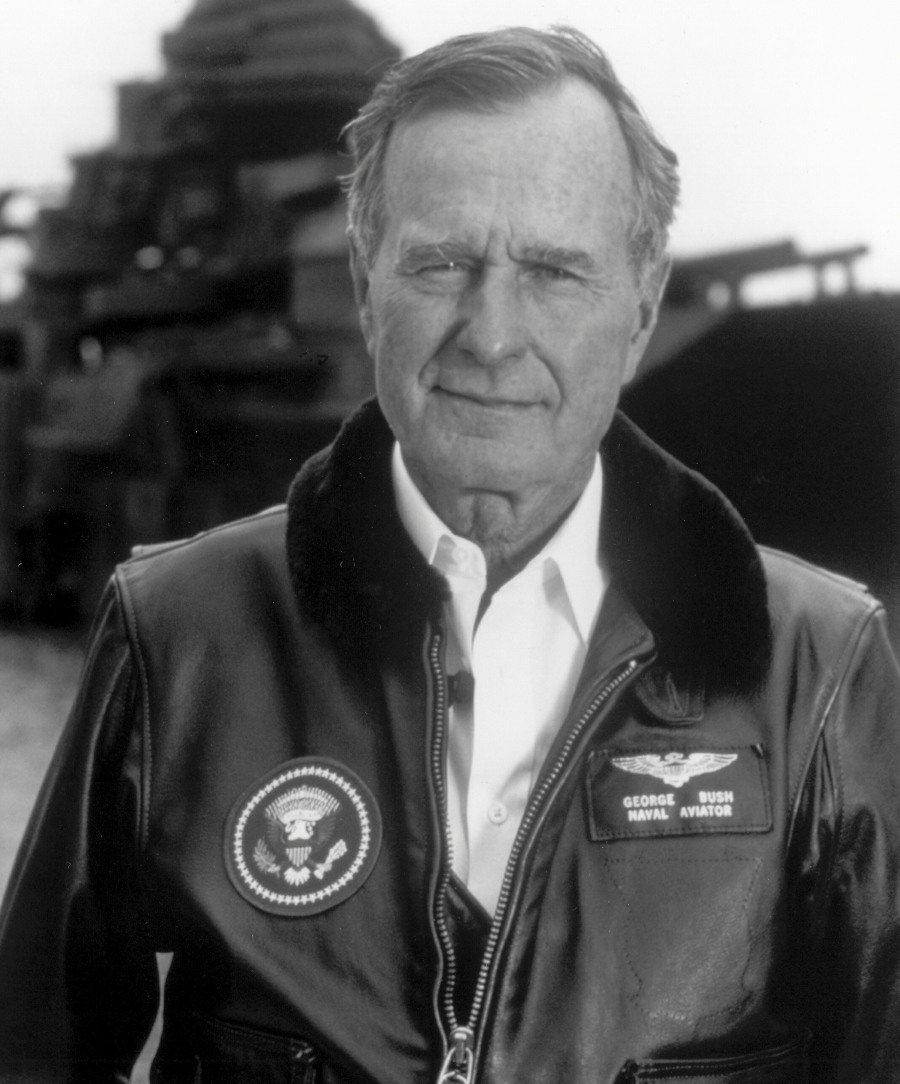 George HW Bush passed away on Friday, not even eight months after his wife Barbara passed. This was a big reason why HW's granddaughter Barbara married so suddenly a few months ago – she wanted her beloved grandfather to be able to attend her wedding. HW Bush was 94 years old. He was a WWII veteran, a Navy pilot in the Pacific theater of the world war. In addition to serving as the 41st president of the United States, he also served his country as congressman, a UN ambassador, a special envoy to China, the director of the CIA, and vice president for two terms under Ronald Reagan.
I'm not going to whitewash George HW Bush's life and legacy, but he did many good things, things that seem so foreign in the current era of Trumpian Republicanism. He was an unabashed internationalist, and arguably one of the finest diplomats to ever sit in the Oval Office. He believed in the United Nations and NATO, and he believed that America was stronger when we had strong alliances with other nations. He was a Republican who raised taxes, and arguably laid the groundwork for the economic growth of the 1990s. He also oversaw a presidential campaign full of racist dog-whistles, and lord knows, he loved to grope unconsenting women, and he also ignored the AIDS crisis when thousands of men and women were dying. And he put Clarence Thomas on the Supreme Court. Ugh.
After HW left office, he ended up developing a close friendship with Bill Clinton. Some even suggested that Clinton saw in "Pappy" Bush the surrogate father he was always looking for. So in addition to HW Bush's five surviving children, also spare a thought for his good friend Bill too. The Bushes were also quite close to the Obamas too, and you can really tell by the warmth of everyone's statements about him. I'm not even going to mention the Orange One, if that's okay.
— Bill Clinton (@BillClinton) December 1, 2018
— Hillary Clinton (@HillaryClinton) December 1, 2018
— Michelle Obama (@MichelleObama) December 1, 2018
— Barack Obama (@BarackObama) December 1, 2018
— Kamala Harris (@KamalaHarris) December 1, 2018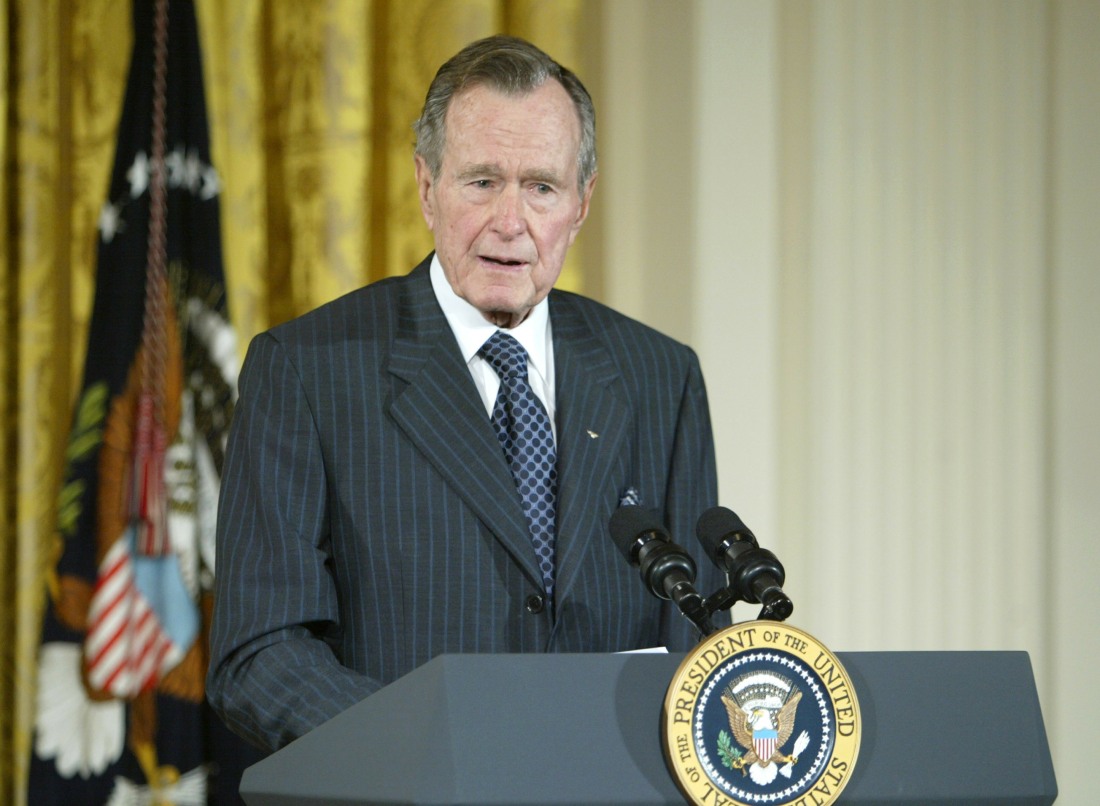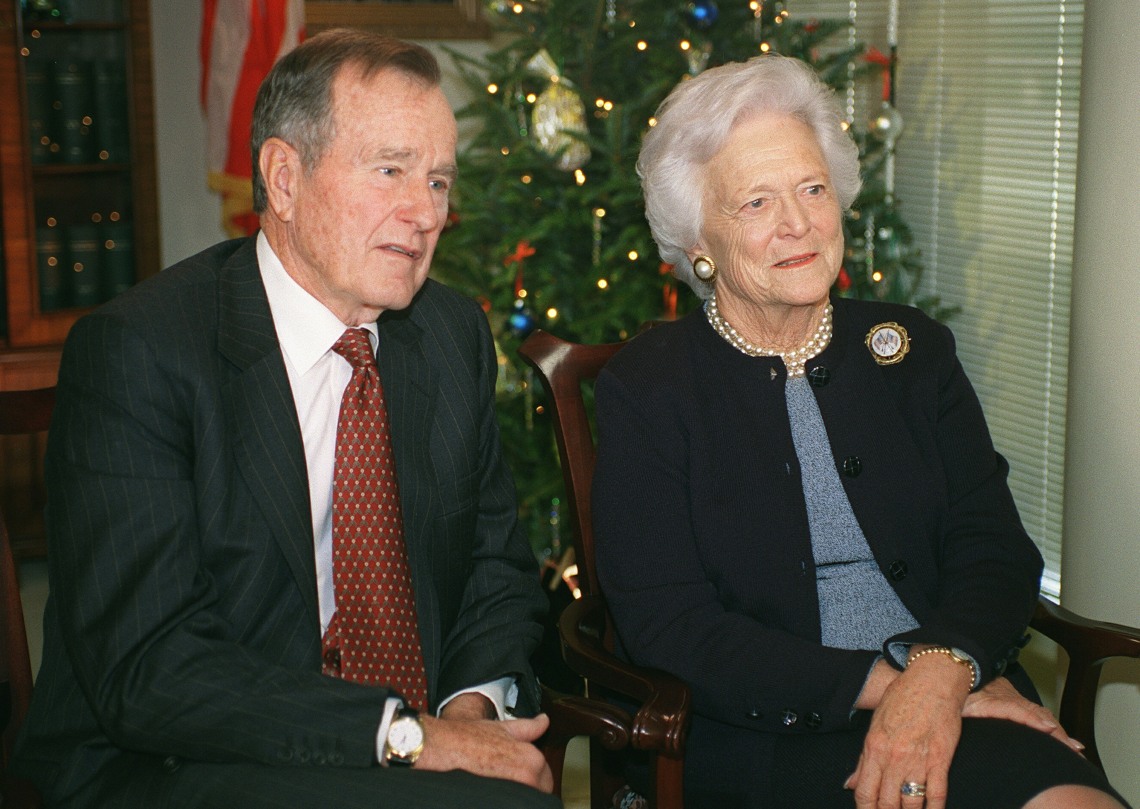 Photos courtesy of WENN.
Source: Read Full Article