If you are a true patriot and watch Keeping Up With the Kardashians religiously, you're well aware that Kim Kardashian has a close circle of lifelong BFFs—including Larsa Pippen (er, well…not anymore, but more on that later). Aka this lady, who, yes, looks a lot like Kim but is not, in fact, Kim herself. Just in case you were wondering!
https://www.instagram.com/p/BntvXVwHswu/
So who is Larsa and when did she start ~keeping up~ with Kim? Answers to this very important question await you, but first:
First, Some Fast Facts
Unlike our girl Kimmy, 44-year-old Larsa isn't from Los Angeles. She's originally from Chicago, where she attended the University of Illinois and graduated with a political science degree. Now, she manages her own beauty/fashion/lifestyle website called Life With Larsa.
That said, you might know Larsa because she's been married to basketball player Scottie Pippen since 1997 and they have four children together—including a daughter who competed on Dancing With the Stars Junior.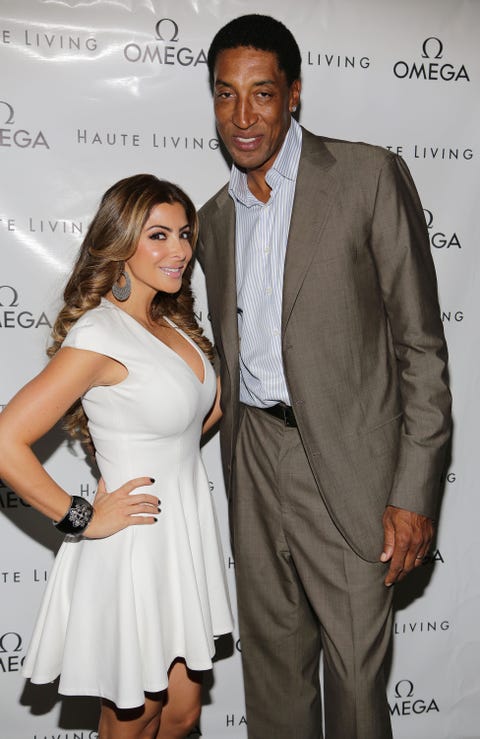 If you're the type of person who religiously follows reality TV news (hi, me!), maybe you remember that Larsa and her husband filed for divorce in 2016 and eventually called it off. However, after hanging with French Montana without her wedding ring, Larsa reportedly filed for divorce on November 2, 2018—signaling the end of their 20-year marriage.
Oh, and FYI: At the time of their 2016 near-divorce, tabloids reported that Larsa was being bankrolled by Kourtney Kardashian. She hit Instagram to deny the news in a since-deleted post, because LOL, as if.
She's a Reality Star
Larsa had a stint on The Real Housewives of Miami, and her bio on Bravo describes her as "a snarky Assyrian Lebanese beauty" who spends her time "turning her three little boys into star athletes, shopping for her 1-year-old princess, and firing nannies."
Her bio sounds, uh…very Real Housewives–y, but Larsa actually lasted only one season on the show before bouncing!
A Primer on Kim and Larsa's Friendship
Okay, so a truly embarrassingly deep dive into Kim and Larsa's BFF bond has led me to believe there's no official story on how the pair initially met. What we do know, however, is that their first appearance together seems to have been back in 2012 when Kim was still wearing outfits like this: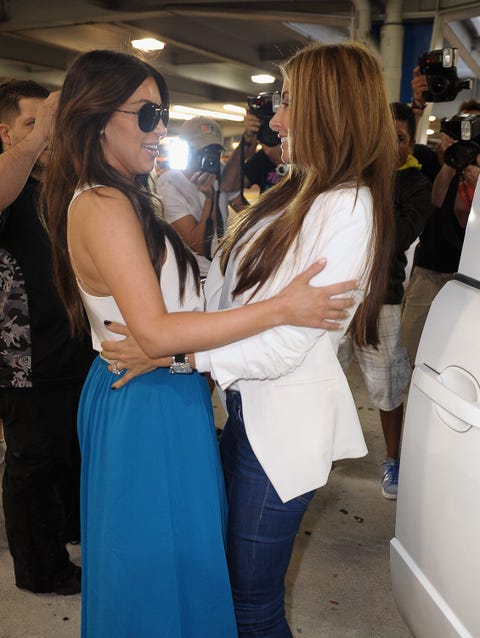 They started hanging out in an official reality TV capacity when Larsa joined Kim and Kourtney on Kourtney & Kim Take Miami. In 2014, Kim blogged about how much their friendship meant to her, saying, "I always call my friend Larsa Pippen for parenting advice!"
Kim even called Larsa her "best friend" and the most "positive person" she knows:
But nowadays, things are a different, considering that all the Kardashians—including Kim—have unfollowed Larsa on Instagram. And here's all the proof you need: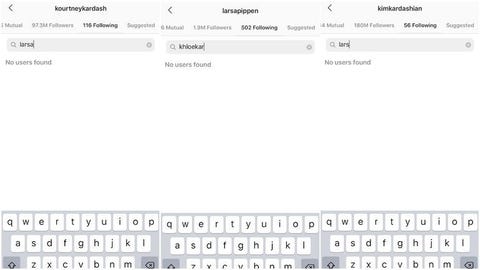 Larsa also deleted all her pics with the Kardashians from her Insta and posted to address the drama: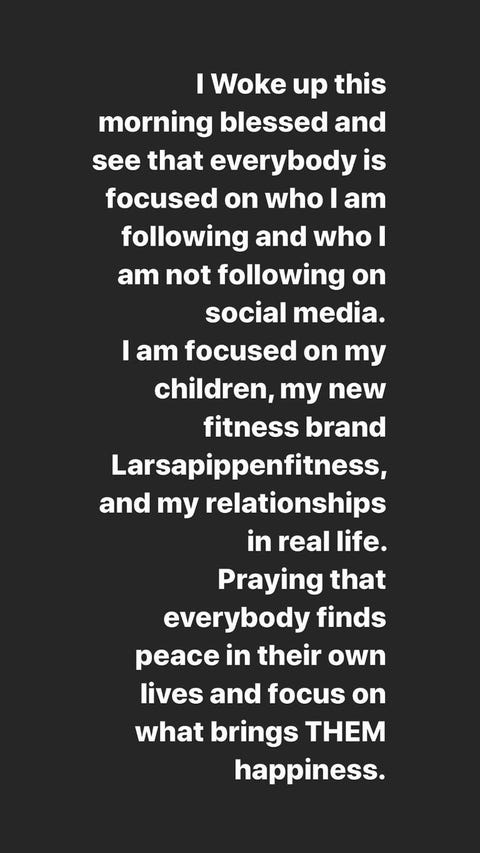 At the time of this drama, an Entertainment Tonight source had a v detailed report on what happened between Larsa, Kim, and the rest of the Kardashians.
"Larsa and the Kardashian sisters aren't friends anymore and have grown apart," their source said. "The Kardashians felt Larsa wasn't bringing the best energy to their friendships and slowly drifted. No one has negative feelings toward one another, but they didn't see a reason to continue to stay close." The source also made it a point to add that "nothing happened between Larsa and Tristan."
As far as Kim unfollowing Larsa, Kim did that because she's been making a conscious effort to keep her feed strictly childhood friends and family. There really weren't any hard feelings at all, ET's source explained.
"[Kim and Larsa] are just in a different place in their lives and are not as close as they used to be but have no ill feelings at all and still stay in touch. Larsa actually visited Kim recently a few weeks ago at her home with her daughter, which Larsa shared to her social media," the source said.
But then Larsa actually went on the record for herself and explained exactly what went down during an appearance on Hollywood Raw's podcast. Apparently, Kim's husband Kanye West had a lot to do with it. Larsa said she started screening Kanye's calls after he kept ringing her at odd hours of the night, and that's when things apparently devolved.
Larsa said:
Larsa also addressed the rumors that she had something to do with Khloé Kardashian and Tristan Thompson's initial split, clarifying that while she was seeing Tristan before Khloé, that stopped as soon as they became a couple.
Aaaand there you have it. You've officially completed your PhD on Larsa Pippen.
Source: Read Full Article