JoJo Siwa has a new boyfriend, and she's finally ready to introduce him to the world!
The Dance Moms alum has used TikTok in the past to stun her followers with hair transformations and casual garb, both a far cry from her typically bedazzled lifestyle. So it's no surprise she turned to the controversial app as a way to show off her beau — who she's been teasing for a few months now!
On Sunday, the Boomerang singer confirmed her relationship with Mark Bontempo, younger brother of fellow social media star Madison Bontempo, via a trend on the app to the song Famous (I'm The One) by Mozzy where couples dress in each other's clothing. Knowing JoJo's signature colorful attire, you can imagine what Bontempo's outfit consisted of, LOLz!!
Take a look at the cute vid (below):
Aww!!
Since some users of the app have used brothers, fathers, and friends to create their own hilarious take on the trend, it's understandable that some commenters were skeptical if this was an official announcement! However, Mark solidified things with his own vid, reacting to a previous post done by his GF where she played a "put a finger down" game, revealing she was NOT single when asked if she was in a relationship.
Before his cheeky clip ended, he smiled and panned the camera to the teen sensation, who had been next to him the whole time. Ch-ch-check it out:
We're sure it wasn't easy for her to make the choice to go public with her relationship, especially when online critics can be so vicious. Just last month, the 17-year-old spoke with Natalie Morales about the low points of fame during an episode of Nightly News: Kids Edition, detailing:
"I've heard everything under the sun about me. I've heard my hairline, I've heard I'm a baby, I've heard I'm a giant toddler, I've heard I'm a brat, I've heard I'm fat. I try to respond with comedy. People will drive by the house actually and shout out very mean things. And I always come up with the funniest comebacks."
Total violation of privacy, and totally not okay!! She added:
"I mean, it can be hard. And it hurts, but as a person you want people to be nice and you're never, never, ever going to please everybody."
Despite trying her best to stay positive and bubbly, JoJo's work schedule — which has included virtual concerts from home during the coronavirus pandemic — does get the best of her from time to time. She lamented:
"You know, there are times where I joke around and I say, 'Once every three months, I just kind of bottle everything up and then I just break one night.' I have a bit of a breakdown and I cry for a solid three hours, I take a shower and I call it good. I put my game face back on."
We hope Mark is a good shoulder to cry on for those nights! So glad to see JoJo so happy. Wishing them both all the best!!
Related Posts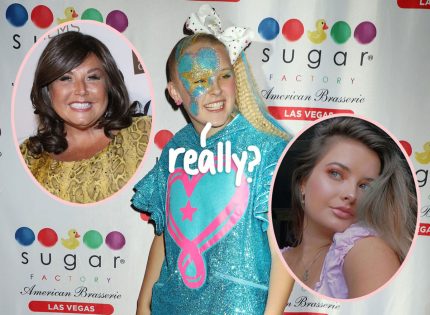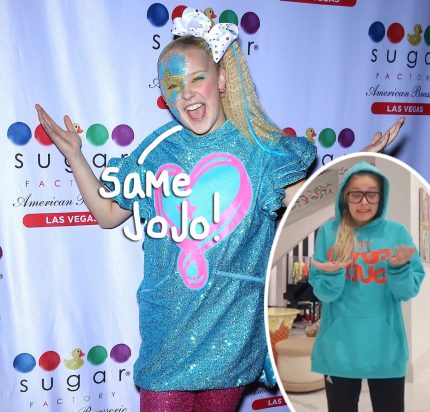 Source: Read Full Article