AceShowbiz –
Katie Holmes and Jamie Foxx's relationship remains strong while they still keep their relationship private. The couple was spotted on a rare public outing in New Orleans on Sunday, December 2 and appeared to have a lot of fun.
In pictures obtained by Daily Mail, the pair shared a giggle as Jamie seemed to crack a joke while walking together. Katie couldn't contain her laughter when the "Baby Driver" actor was walking animatedly beside her.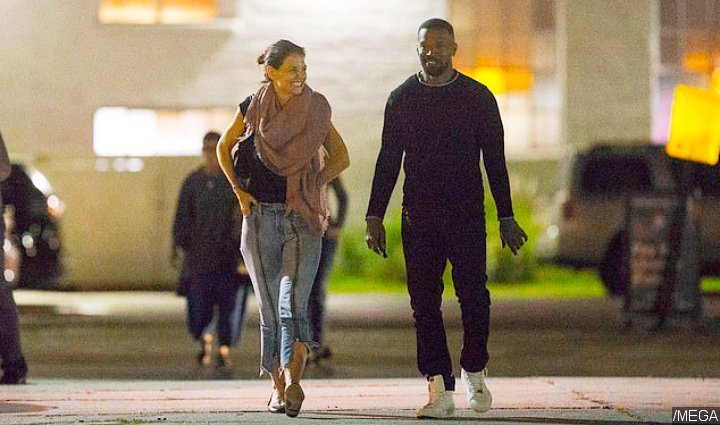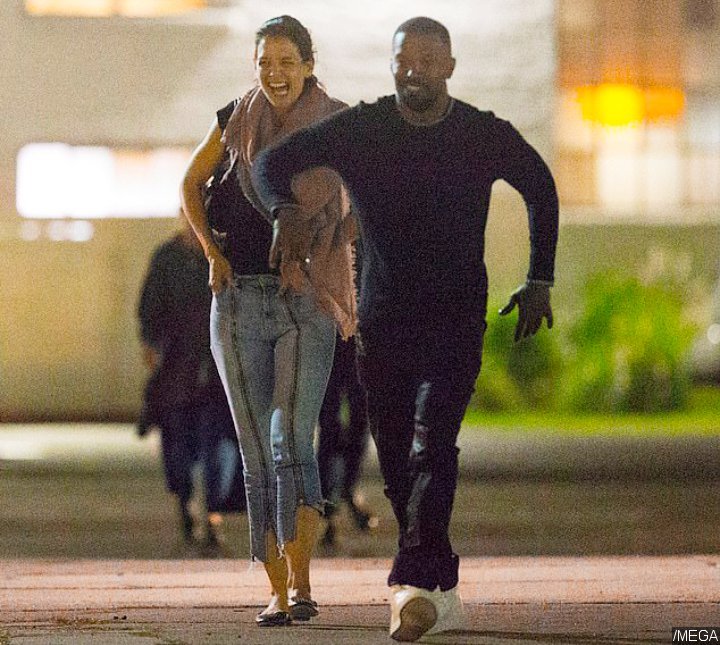 They looked relaxed during the outing and showed minimum PDA. At one point, however, the lovebirds were seen holding hands as Katie looked around her, seemingly being aware of the prying eyes around them.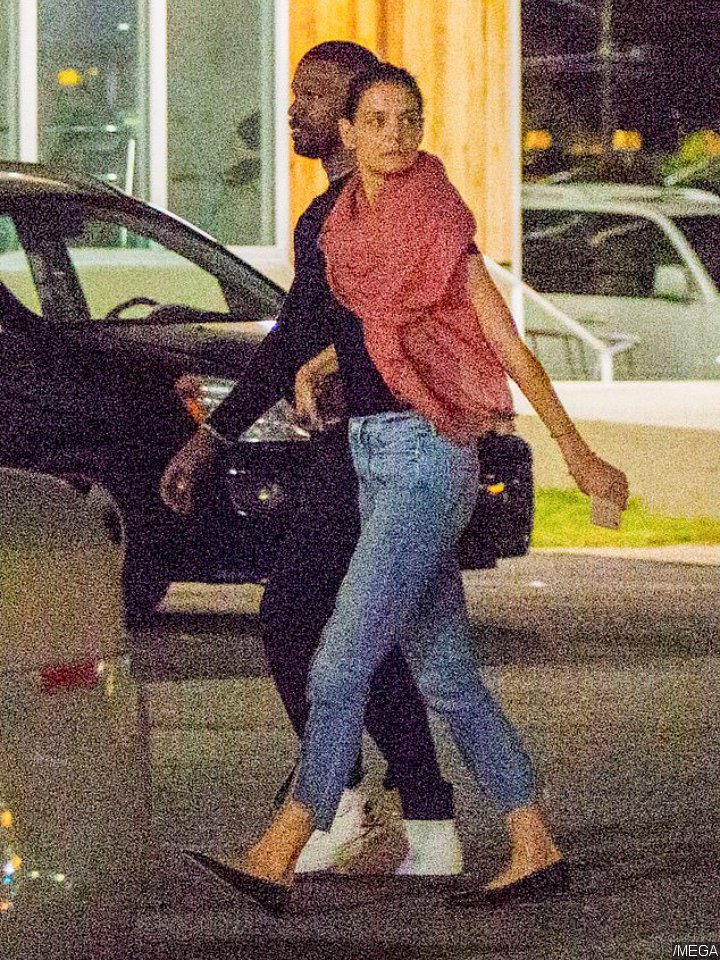 The "Dawson's Creek" alum wore a short-sleeve shirt and denim pants, with a red shawl wrapped around her neck to keep her warm. Her brunette hair was tied into a loose ponytail and she wore black flat shoes. As for her beau, he opted for a black sweater and matching pants, with white sneakers.
Katie and Jamie have been in Louisiana to film different movies. The 39-year-old actress is shooting an adaptation of self-help book "The Secret", while the 50-year-old actor is filming an untitled Netflix movie directed by Ariel Schulman and Henry Joost.
Back in late October, Katie was spotted wearing a diamond ring on the set of her upcoming movie, sparking rumors that she's engaged to Jamie. However, her representative quickly shut down the speculations, saying that the ring is just a movie prop and she wore the ring because her character in the film is engaged to Jerry O'Connell's character. "Katie's not engaged to anyone besides her fictional movie fiance, played by Jerry O'Connell," the rep stressed.
Most recently, they were reported to get married in Paris next year after five years of secretly dating. "Katie has waited a long time to marry Jamie, and she's now made it clear where she wants to get married and when," a source told Radar Online.
The so-called insider added that the couple already lives together in a $56 million, five-bedroom penthouse in New York City on the Upper East Side. "They wanted something large and sophisticated. and it allows her daughter, Suri, to not have to leave the school she loves!" so the source claimed.
Source: Read Full Article