The Kardashian-Jenner siblings care a lot about keepingup healthy lifestyles. The women spend hours each week working out, and theyfocus on eating healthy diets and only occasionally indulging.
Kylie Jenner has always been a bit different from her sisters in that area. She loves foods such as pizza and chicken tenders and doesn't seem to focus as much on working out or healthy eating. But the Kylie Cosmetics founder just admitted that she's been spending more time than ever in the gym.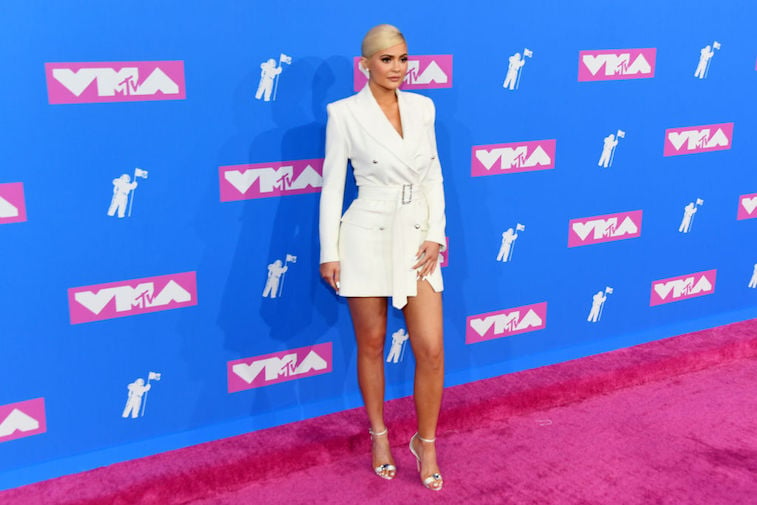 The Kardashians have always been focused on their figures
Ever since Keeping UpWith the Kardashians first graced our TV screens back in 2007, theKardashian women have been obsessed with their bodies. They've become notoriousfor eating salads and exercising daily, and fans have long questioned how thewomen look the way they do. (Kim Kardashian West once hadan X-ray done of her butt to prove she doesn't have implants.)
While the women all do generally eat well and exercise often, it's important to note that they have been open about using cellulite removal machines, filler, and other procedures to help improve their appearance.
Kylie Jenner loves junk food
The youngest member of the Kardashian-Jenner family doesn'teat the way the rest of her sisters do. Kylie Jenner has always loved simplefoods, such as chicken tenders and pizza, and she hates dining at fancyrestaurants. Plus, she hardly ever posts videos working out, unlike the rest ofher sisters.
Jenner tends to eat a healthy breakfast (she's posted her shakes and breakfast dishes to Instagram in the past), but she also likes to indulge. She's showed off many of her favorite junk food snacks, such as Fritos Twists, and has generally been more indulgent than the others.
Jenner recently revealed she's working out more than ever
In her recently Instagram story, Jenner told followers that she has been working out more than ever. The reason? Summer is coming. "Been working out every other day," she wrote on her story. "Let's go summer 2020."
Jenner definitely isn't overweight and still has a very healthy looking body, and with all that money, she likely has a massive gym and a personal trainer. But still, she doesn't seem to make a rigorous workout as much a part of her lifestyle as the rest of her family.
Fans have suggested that Jenner's body looks too fake
Though Jenner has millions of fans who adore her and want toemulate her every move, there are also some who have voiced concern about herappearance. Jenner's body and face have changed drastically since she wasyounger, and some fans think she is only becoming more and more plastic.
Jenner has admitted to having facial filler, though she saysshe's never had any true plastic surgery. But fans recently criticized her forher massive rear end, which doesn't appear to be natural, either. One fancommented on a video suggesting Jenner was puttingherself in danger by receiving butt filler. However, the beauty mogulclearly doesn't mind what the haters say and has still apparently been workinghard in the gym.
Source: Read Full Article