AceShowbiz –
Meghan Markle is showing off pregnancy glow in a recent occasion. The Duchess of Sussex has just entered her second trisemester of pregnancy but one can't argue that her baby bump is already huge.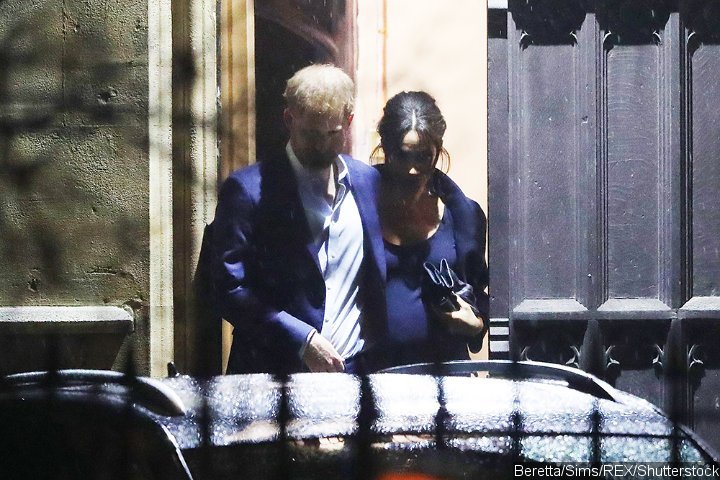 Harry found "Henry van Straubenzee Memorial Fund" that helps in Uganda, Africa. It was named after his school friend who died in a car accident back in 2002. Harry and Henry were close friends as they went to Ludgrove prep school together.
Additionally, while Prince William counts Henry's older brother, Thomas, who is also a godfather to Princess Charlotte, as one of his best friends. Alongside Harry, Prince William is patron of the charity.
During the service, Meghan took the center stage to read the poem "Our Deepest Fear" by Marianne Williamson. Prior to reading, she shared that she and Harry thought that the poem was perfect because "it sums up he spirit of what the Henry van Straubenzee Fund does to empower young children."
Harry also gave a speech at the service in which he sang his wife's praise while he was at it. "As my wife said many years ago when working on menstrual health and health education, this is not about periods but potential," he said. He was referencing Meghan's visit to India with World Vision in January 2017 in which she highlighted the importance of breaking the stigma surrounding menstruation.
Source: Read Full Article