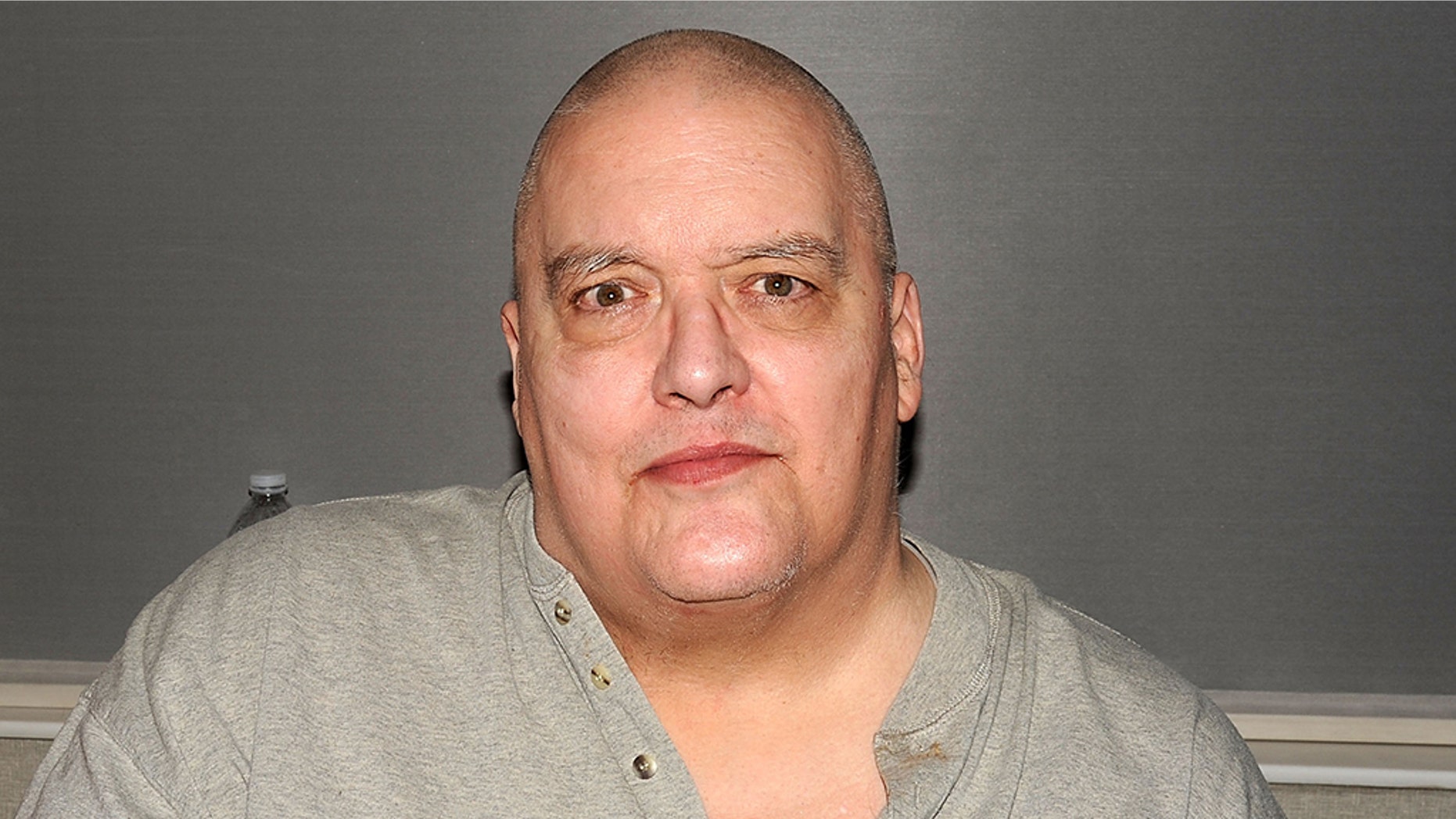 King Kong Bundy's real name was Christopher Alan Pallies.
(Bobby Bank/Getty Images)
Former WWE legend King Kong Bundy has died, the wrestling company announced Tuesday. He was 61.
The New Jersey native, whose real name is Christopher Pallies, was known for his enormous stature inside the ring. He was 6-foot-4 and weighed 458 pounds. People called him the "walking condominium."
WWE HALL OF FAMER TURNED PORN STAR TAMMY SYTCH BUSTED FOR ALLEGED DWI
Part of his gimmick was having referees count to five, instead of three, when he pinned an opponent to show that there was no way they would get up from his destruction.
One of his biggest moments in WWE was wrestling Hulk Hogan for the title at Wrestlemania 2. He would leave WWE in the 1980s only to return once more as part of The Million Dollar Corporation faction in 1994 before he left the company a year later.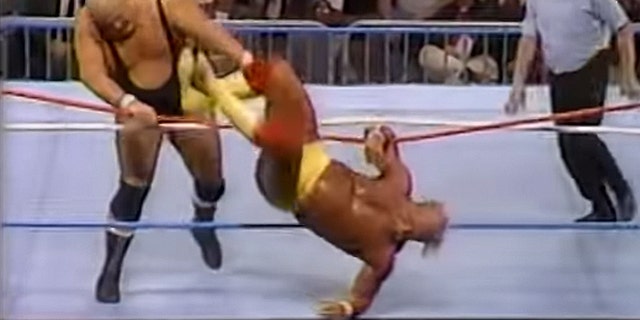 Bundy wrestling Hulk Hogan
(WWE)
Bundy also was in the national spotlight as he starred on several commercials and on the hit TV series "Married… with Children." On the TV show he played as his wrestling character in one episode and as Uncle Irwin, Peggy Bundy's brother, in another.
WWE STAR PAIGE 'APPALLED' AT MOVIE CRITIC WHO CALLED ACTRESS FLORENCE PUGH'S THIGHS 'CHUNKY'
He was also part of a class action lawsuit filed against WWE in 2016, which accused the company of failing to care for the wrestlers as they were suffering head injuries. The case was eventually dismissed by a U.S. district judge in September 2018, according to the Denver Post.
Tributes for the former wrestler began to come out on social media as everyone began to learn of his passing.
Gregory Helms, also known as Hurricane Helms in WWE, posted a picture of him shaking hands with Bundy.
Brutus Beefcake wrote on Twitter he was a "very kind soul."
CLICK HERE TO GET THE FOX NEWS APP
It wasn't immediately clear how Bundy died.
Source: Read Full Article