It isn't Halloween just yet, but the world's biggest sneaker brands are certainly feeling the spooky spirit. Some are taking the 'Ween literally with holiday-themed packs while others are getting "spooky" in a more figurative sense by dropping frighteningly good styles, but thanks to this extensive assemblage there's something for everyone releasing over the next seven days. However, we need to take a quick primer on last week's goings-on before we get into a dozen of the most dashing drops that are headed our way
Mules? Slippers? Tabi shoes? 3D-printed sneakers? Boots? All had a moment in the HYPEBEAST feature spotlight. We looked back on the history of and learned about future plans for Reebok's Beatnik, explored why everything is a slipper now, learned how to give an Air Jordan 1 a Tabi toe, chatted with adidas Senior Designer Federico Maccapani about the Futurecraft 3D OG for the latest installment of Sole Mates and took a look inside the minds of the leatherworkers at Guidi — purveyors of some of the world's finest boots.
Performance kicks for both running and hoops alike garnered a great deal of attention. adidas announced it's aiming to weave the future of running footwear with the Futurecraft STRUNG, an ultra high-tech shoe knitted by proprietary robots, and Jordan Brand served up Rui Hachimura's Air Jordan 35 "Warrior." That wasn't the only piece of news the Jumpman provided either: Nike SNKRS Korea released the Air Jordan 3 "Seoul" in women's sizes, we were given a look at a unreleased sample of Travis Scott's friends and family-exclusive Air Jordan 4 "Cactus Jack," and Burberry.erry — the skater our commenters love to hate — thrashed a mismatched pair of Union x Air Jordan 4s.
If you thought you'd ever get a break from Nike Dunks in 2020, you thought wrong: Notre teased a Dunk High collaboration and the sustainable Nike SB Dunk Low "Crater" had a moment in the headlines as well. Moving from the streets to the court, a rumor surfaced that the Nike LeBron 8 "South Beach" may release in 2021. Louis Vuitton's flirtations with basketball doubled up last week as well with a closer look at the brand's Lugz-esqe boot/sneaker made with the NBA, and the hoop shoe-inspired LV 408 Trainer Low getting covered in denim.
Last but not least, Justin Bieber officially premiered his Crocs collaboration, Nintendo teased a new Mario capsule with PUMA, we were given more information on Salehe Bembury's New Balance 2002, and Anderson .Paak and Vans began a partnership.
Caught up? See below for a dozen of this week's best drops, note that dates may be pushed due to the continued effects of the coronavirus and and head over to HBX to check out other new footwear styles.
Union x Converse Chuck Taylor All Star Hi
1 of 3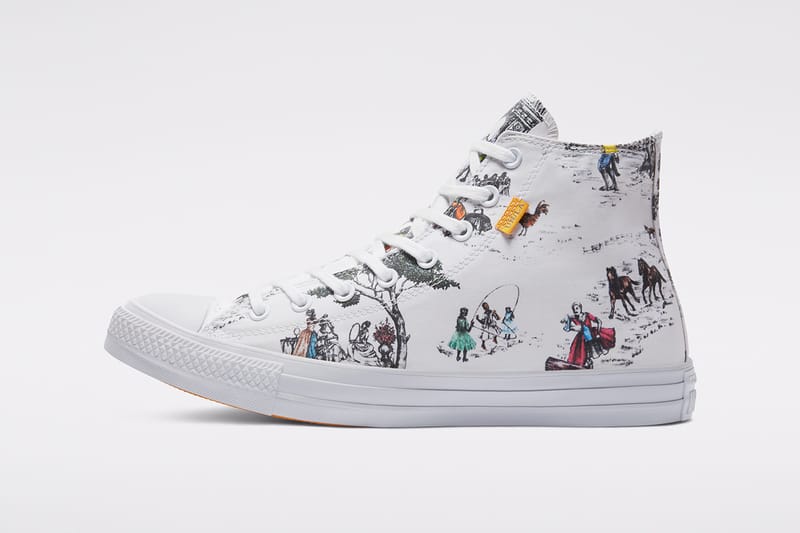 Converse2 of 3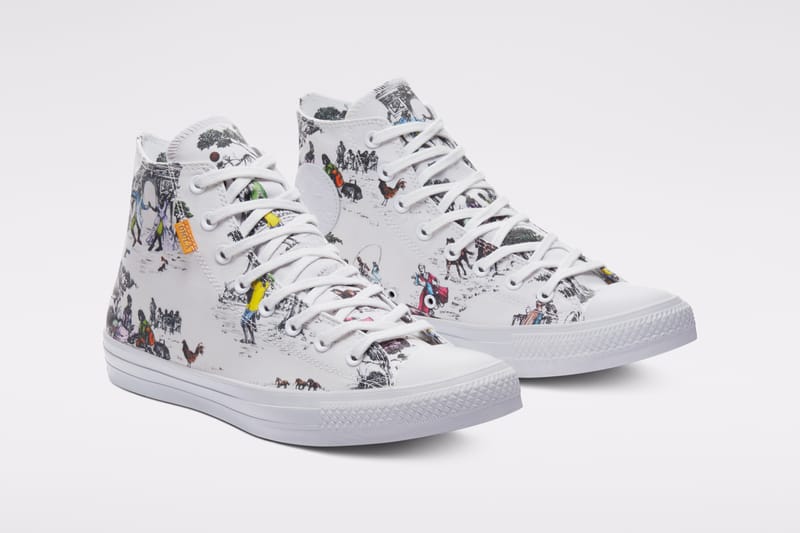 Converse3 of 3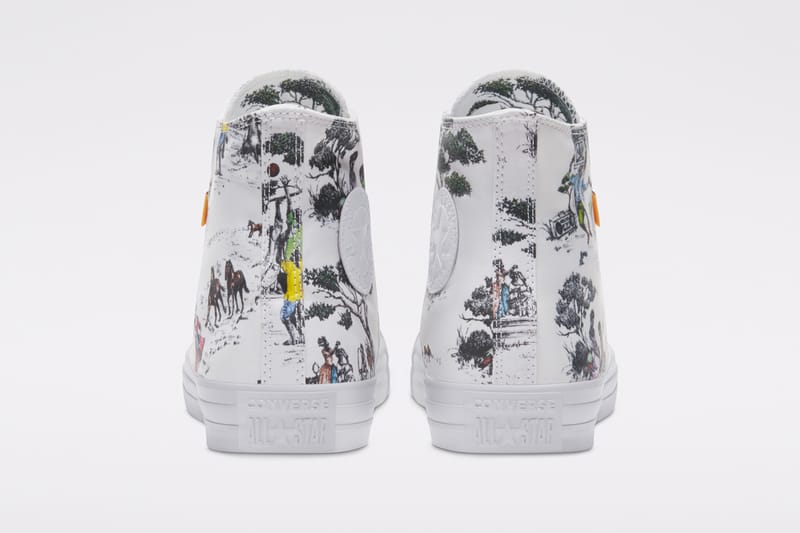 Converse
Release Date: October 13
Release Price: $100 USD
Where to Buy: Converse
Why You Should Cop: Union head Chris Gibbs is double-dipping in this installment of Footwear Drops. He's responsible for the most anticipated release of the week — one that sits a little farther down the list — but Gibbs has also teamed with Converse for a meaningful Chuck Taylor All Star Hi covered in artist Sheila Bridges' "Harlem Toile" print. Simultaneously celebrating Black culture and light-heartedly poking fun at the stuffy nature of the art world, Union's Chucks seamlessly bring together classic design and poignant social commentary.
Ninja x adidas "Chase the Spark" Collection
1 of 5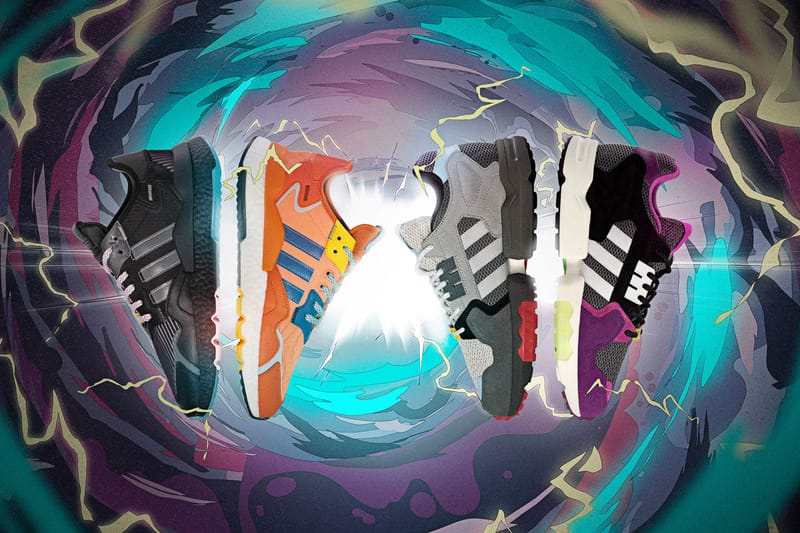 Adidas2 of 5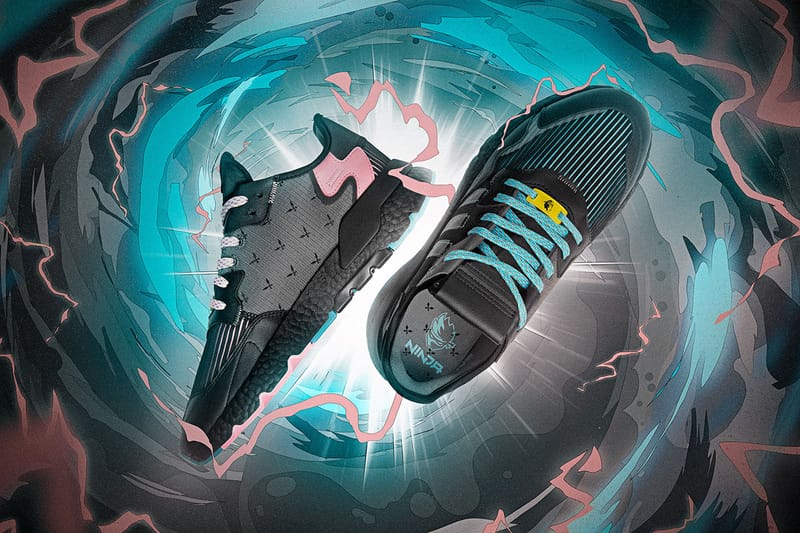 Adidas3 of 5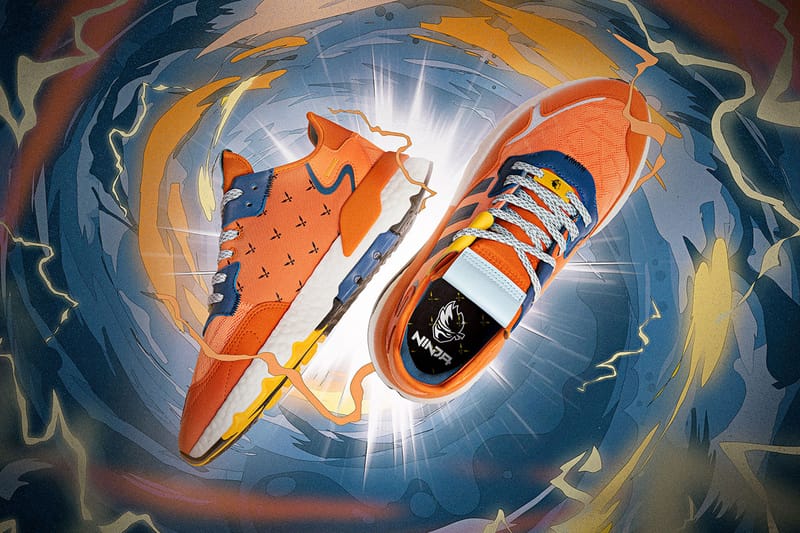 Adidas4 of 5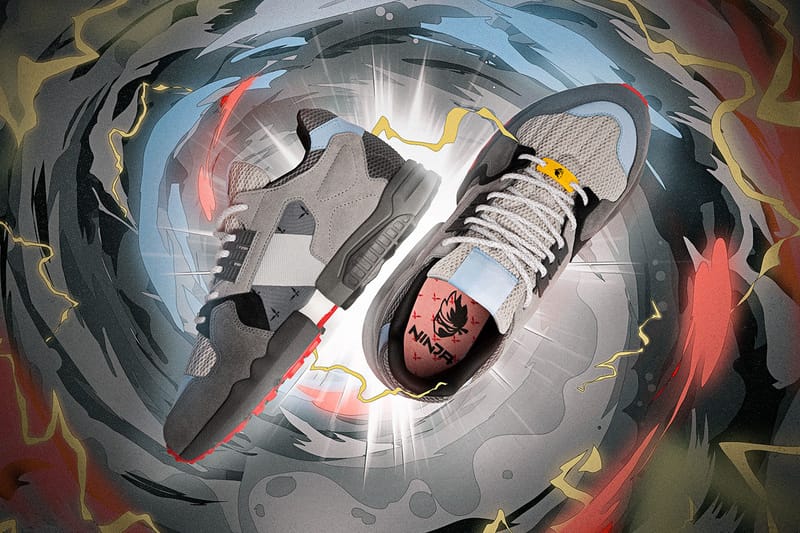 Adidas5 of 5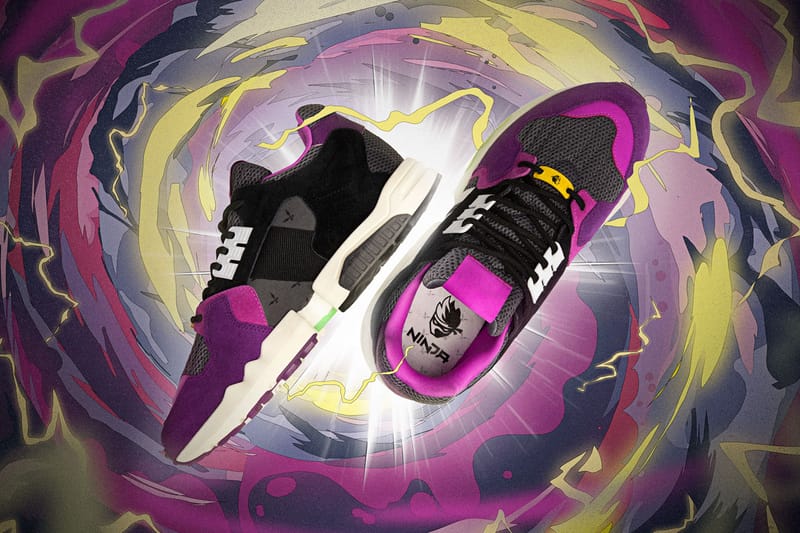 Adidas
Release Date: October 14
Release Price: $150-$160 USD
Where to Buy: adidas
Why You Should Cop: Following up his "Time In" releases, famous streamer Ninja is using his latest adidas collaboration to fondly look back upon his lifelong passion for gaming. The "Chasing the Spark" collection features two Nite Joggers and two ZX Torsions, all with Ninja-specific details and vibrant palettes befitting of the garrulous gamer's colorful, open personality.
Air Jordan 1 "Lucky Green"
1 of 3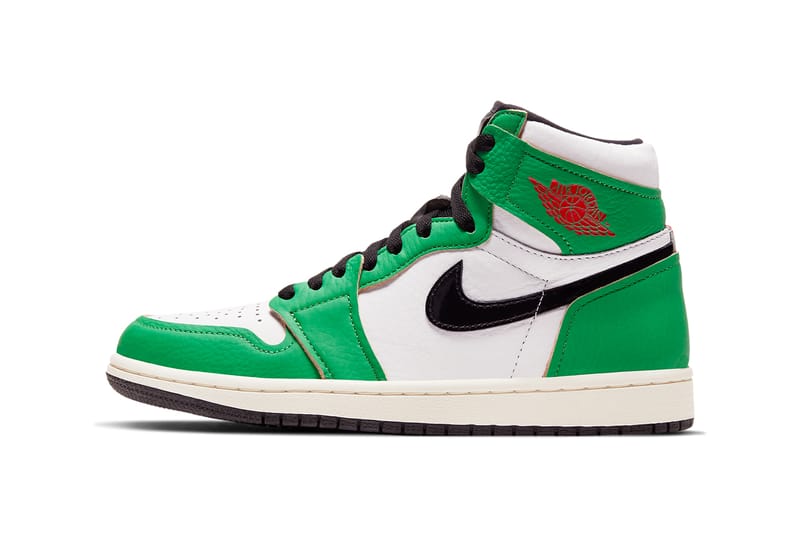 Nike2 of 3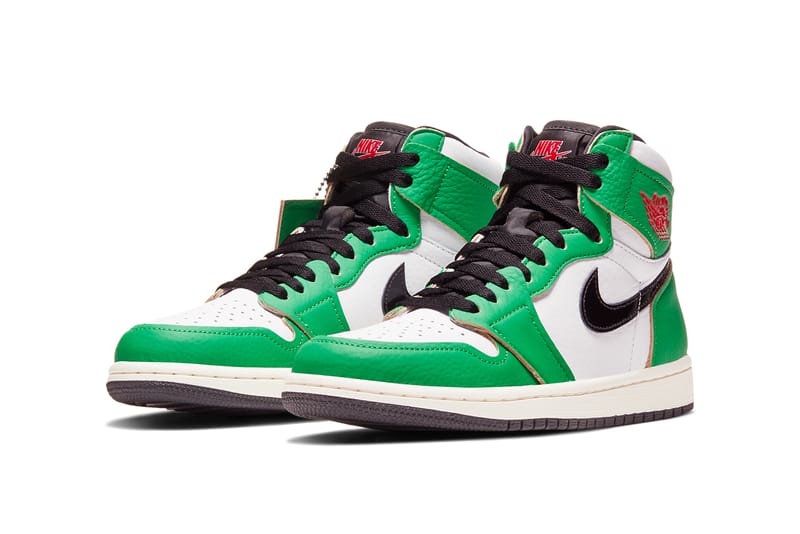 Nike3 of 3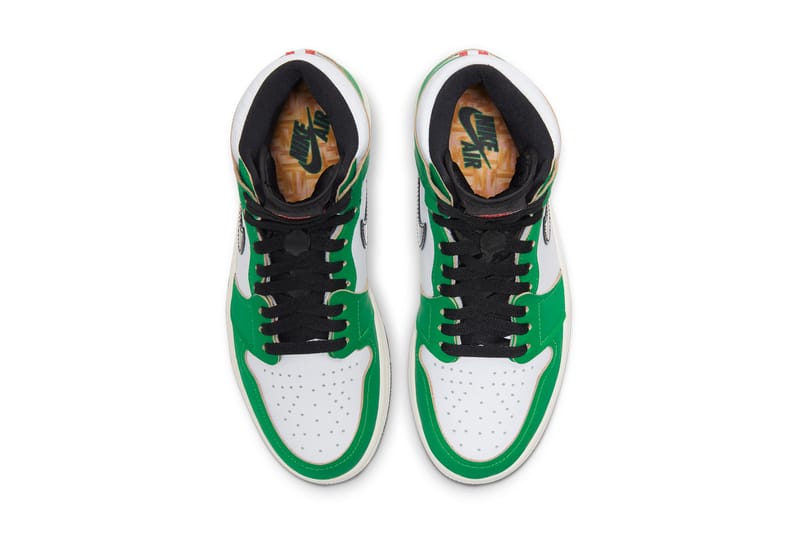 Nike
Release Date: October 14
Release Price: $170 USD
Where to Buy: Nike SNKRS and Foot Locker
Why You Should Cop: A women's-exclusive silhouette that'll be available in an extended size run the Air Jordan 1 "Lucky Green" is inspired by a rookie Michael Jordan hanging 63 points on the Boston Celtics in the first round of the 1986 NBA Playoffs. Jordan's play was so spectacular that it caused Celtics forward and future NBA Hall of Famer Larry Bird to say "It's just God disguised as Michael Jordan," and Larry Legend just might feel the same way about this AJ1 due to its retro color scheme, artfully unfinished detailing and parquet floor insole print.
Reebok "Boktober" Pack
1 of 5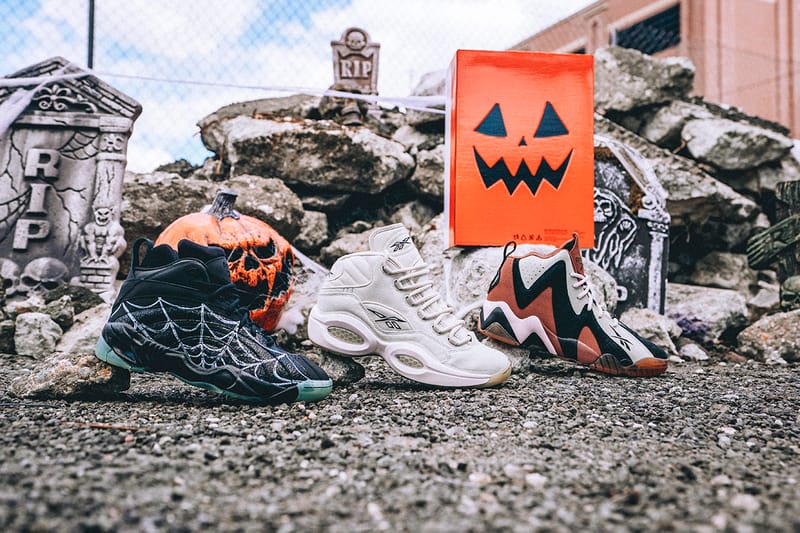 Reebok2 of 5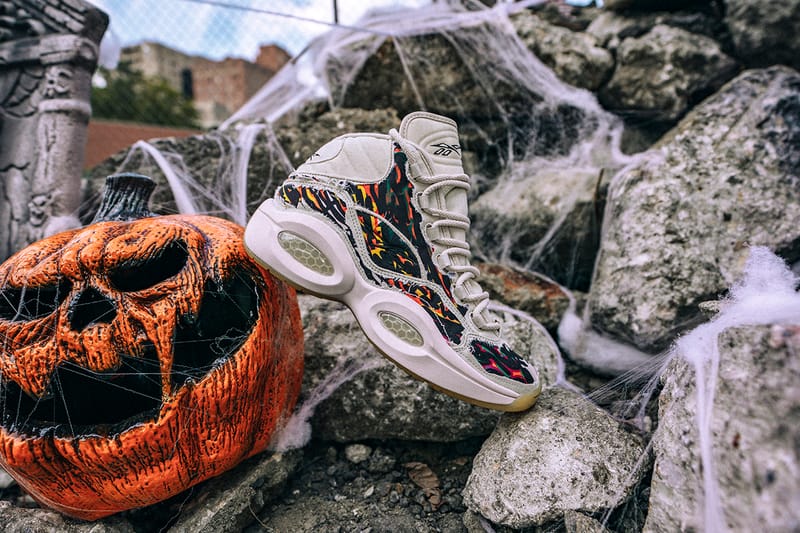 Reebok3 of 5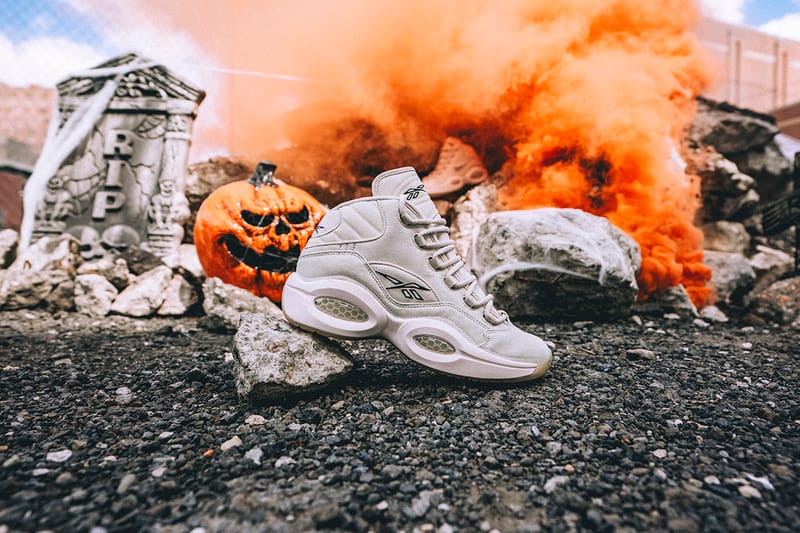 Reebok4 of 5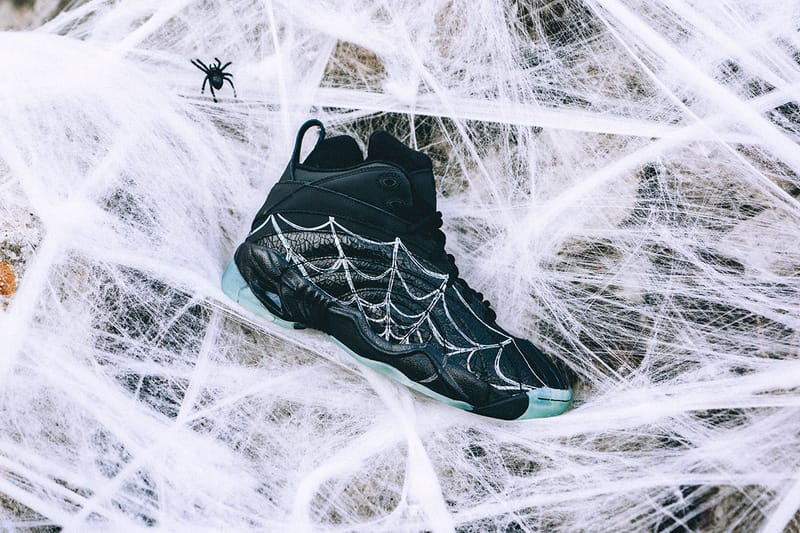 Reebok5 of 5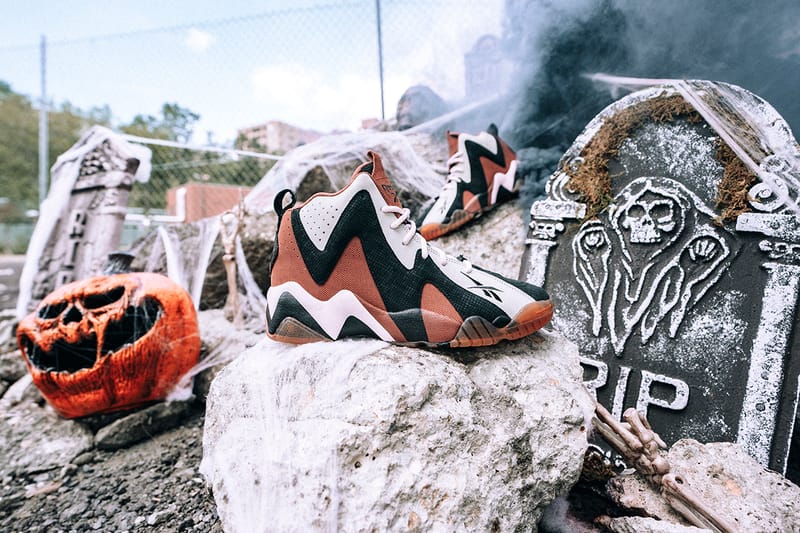 Reebok
Release Date: October 14
Release Price: $120-$150 USD
Where to Buy: Reebok
Why You Should Cop: Reebok's Boktober pack takes a popular fan-made saying and makes it official, dressing three classic '90s hoop shoes in Halloween-appropriate graphics. Tear-away upper detailing is front and center on Allen Iverson's Question Mid, Shaquille O'Neal's Shaqnosis takes on spooky spiderweb graphics and Shawn Kemp's Kamikaze II offers an autumnal mix of orange, cream and black to complete the fun-filled assemblage.
Supreme x Nike Air Max Plus Collection
1 of 5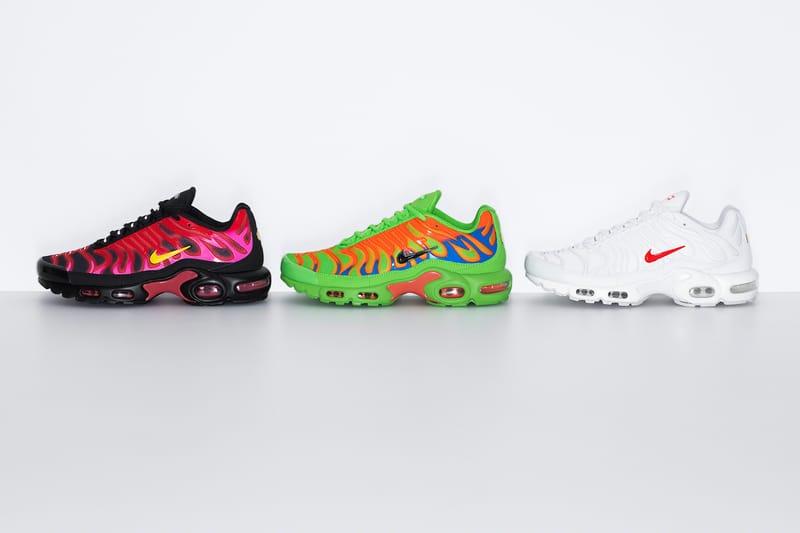 Supreme2 of 5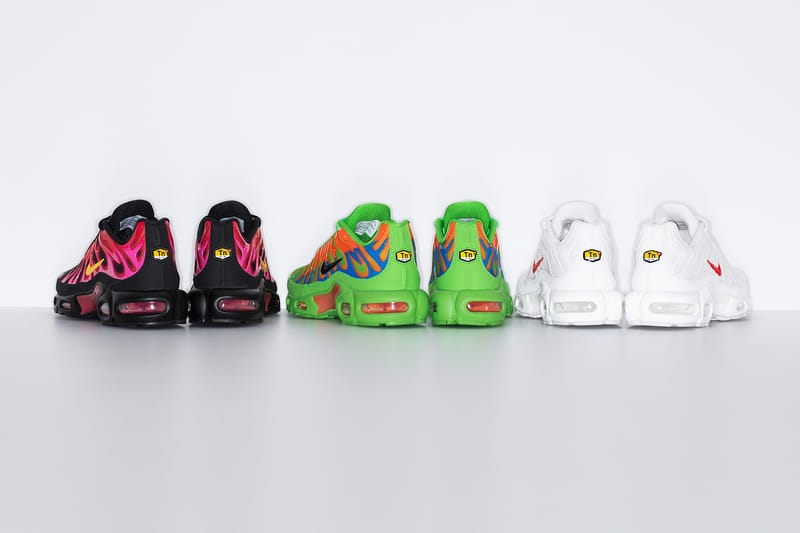 Supreme3 of 5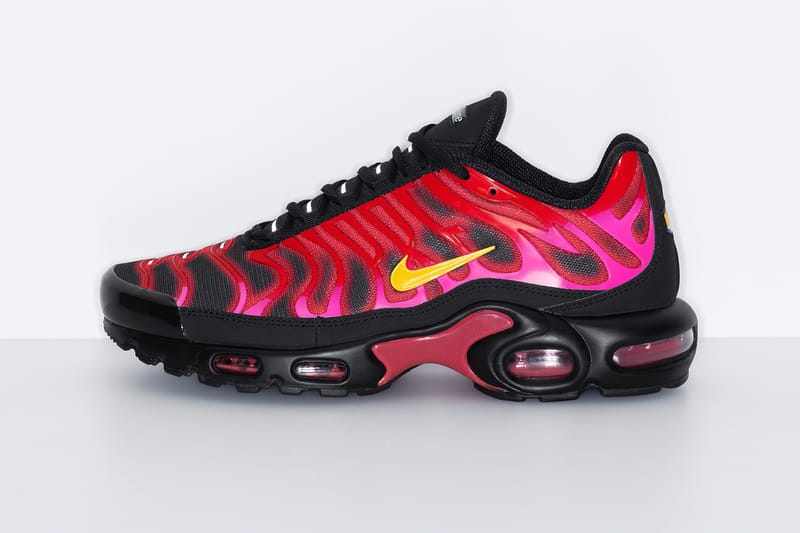 Supreme4 of 5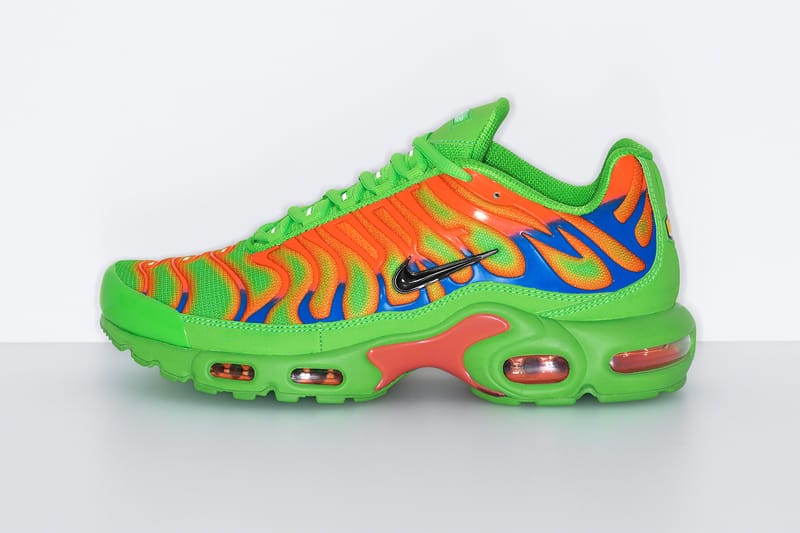 Supreme5 of 5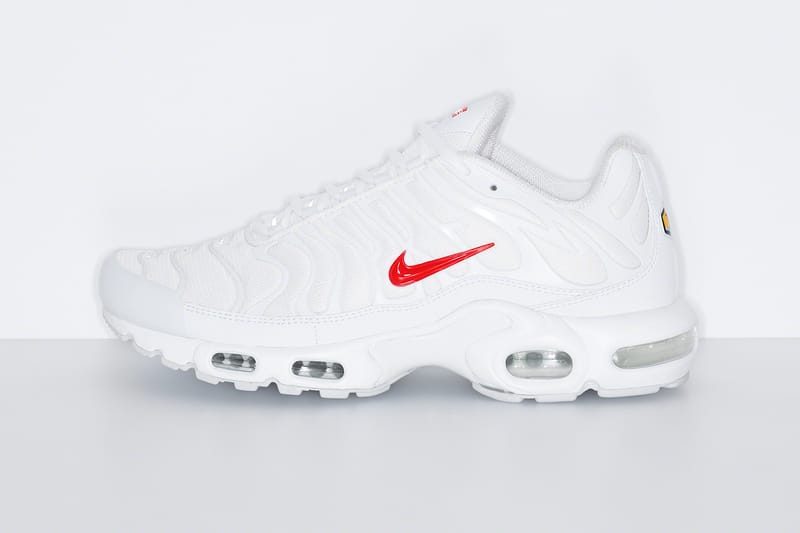 Supreme
Release Date: October 15 (Global)/October 17 (Japan)
Release Price: TBC
Where to Buy: Supreme
Why You Should Cop: Each and every season, Supreme and Nike fans eagerly await the latest collaboration between the two titans of industry. They won't be let down in FW20, as the two longtime partners have given the classic Air Max Plus — or TN, if you'd prefer — a trifecta of new makeups. Spelling out "Supreme" in a wavy font on their TPU plastic cages, each is a cleverly-altered take on a sneaker with rich cultural significance. There's a sporty red, pink and black, a vibrant green, yellow and orange and a simple white with hits of red, though that final style won't touch down until November.
Nike Kobe 5 Protro "5 Rings"
1 of 3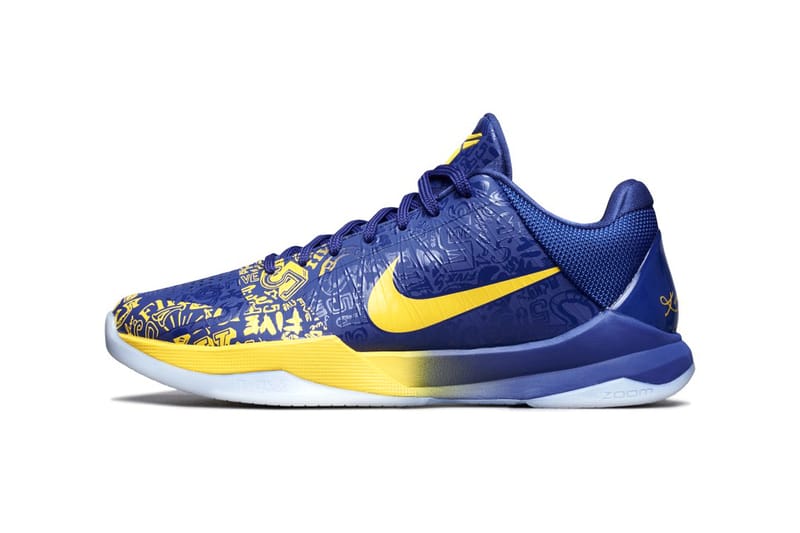 Nike2 of 3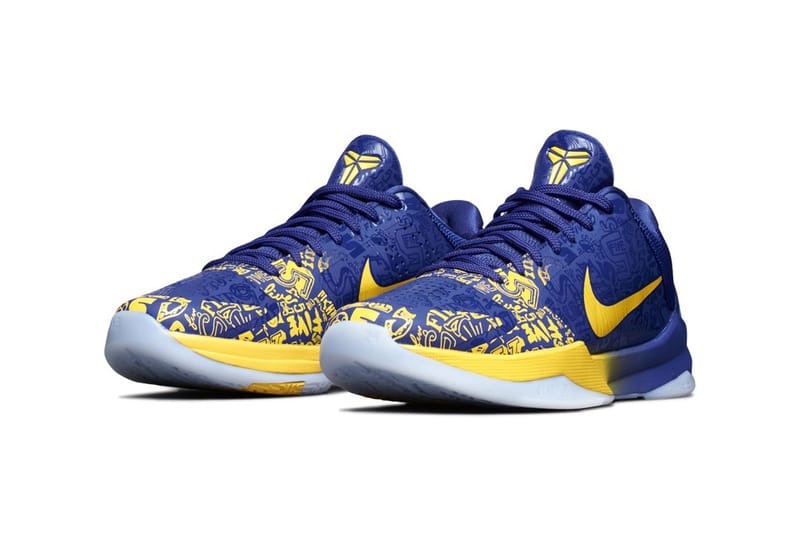 Nike3 of 3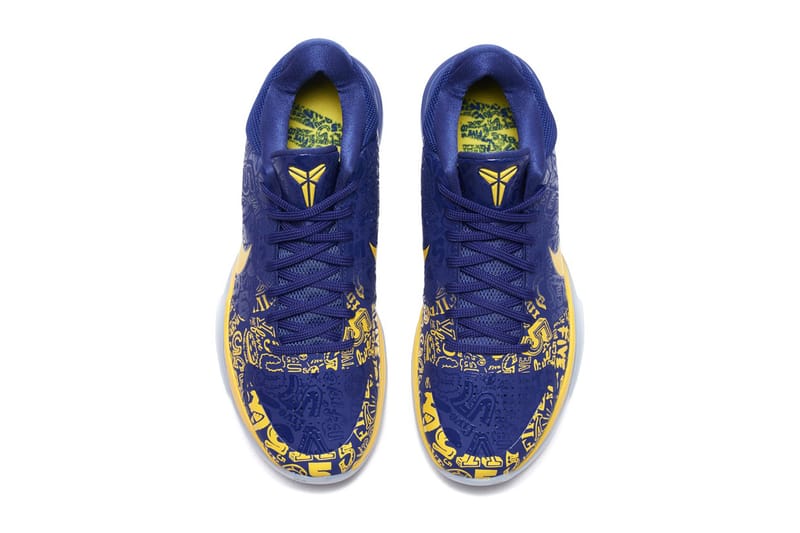 Nike
Release Date: October 15
Release Price: $180 USD
Where to Buy: Nike SNKRS
Why You Should Cop: A fitting release in the aftermath of the Los Angeles Lakers' latest Larry O'Brien Trophy, the Nike Kobe 5 Protro "5 Rings" nods to Kobe Bryant's championship greatness. The bright blue and yellow color scheme is coated in special graphics that acknowledge some of Kobe's most memorable moments, and the performance features have been enhanced from the OG Kobe 5 as well — making this the perfect shoe to sink a fadeaway jumper in, no matter how many hands may be in your face. This style dropped in Asia a few weeks back, but October 15 marks its global arrival.
Nike "Día de Muertos" Collection
1 of 5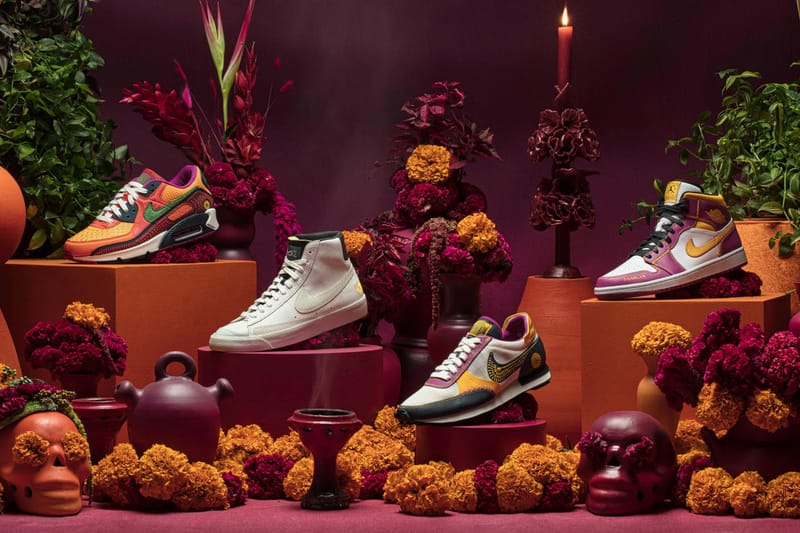 Nike2 of 5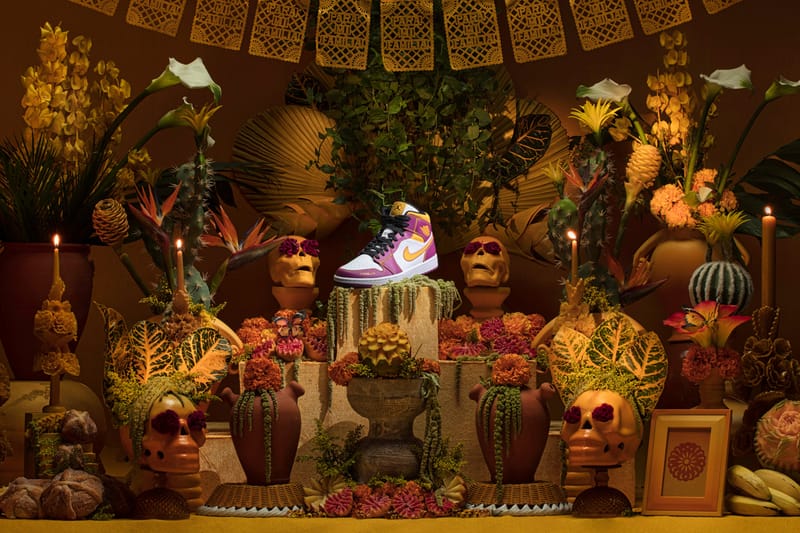 Nike3 of 5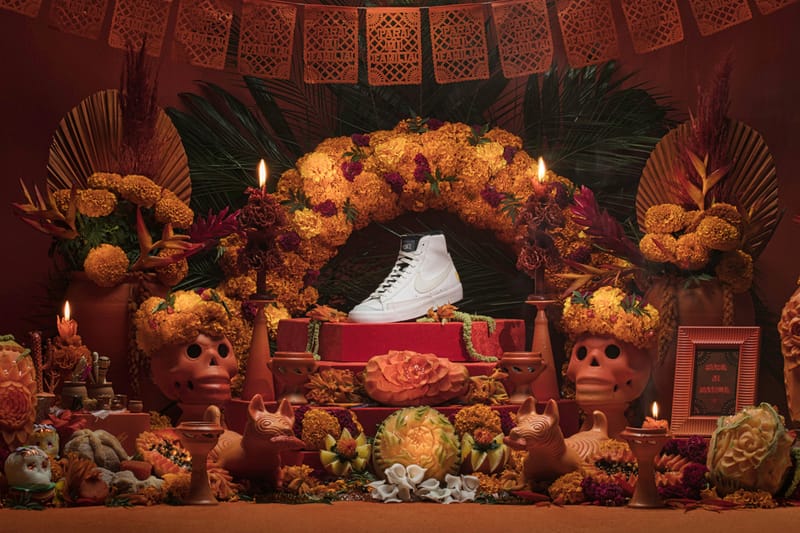 Nike4 of 5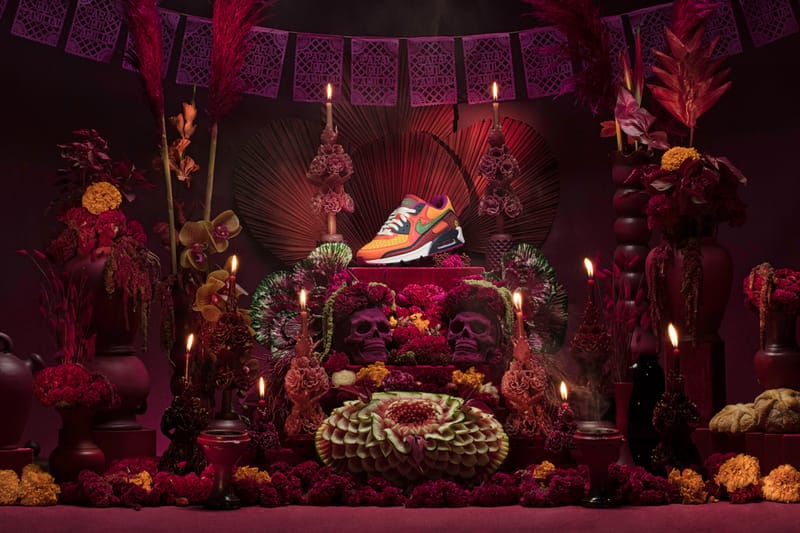 Nike5 of 5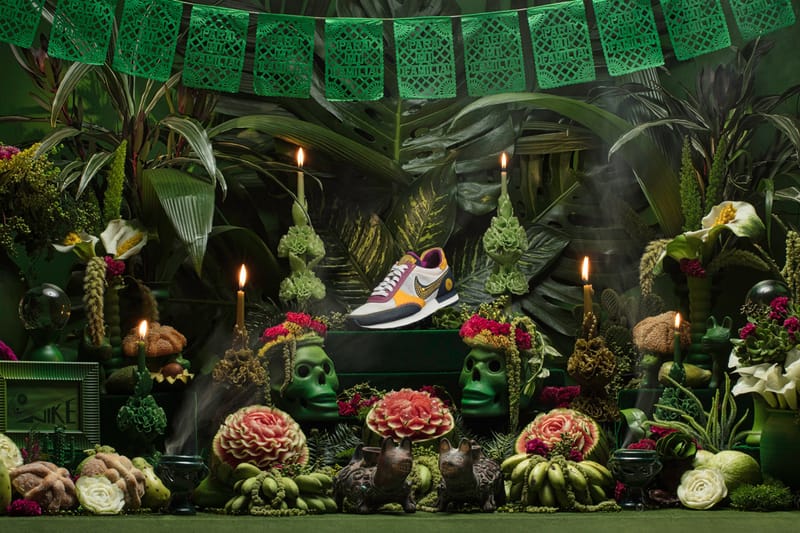 Nike
Release Date: October 15
Release Price: TBC
Where to Buy: Nike
Why You Should Cop: Paying homage to Día de Muertos's traditional ofrendas (altars) and their decorative trappings, Nike's latest "Dia De Muertos" collection is loaded with family-first details. Following up an exclusive release in Mexico, its colorful Air Jordan 1 Mid, Blazer Mid '77, Air Max 90 and Daybreak Type are set to release globally, celebrating family, holiday traditions and fresh kicks in equal measures.
GOLF le FLEUR* x Converse Gianno Suede "Green" and "Violet"
1 of 6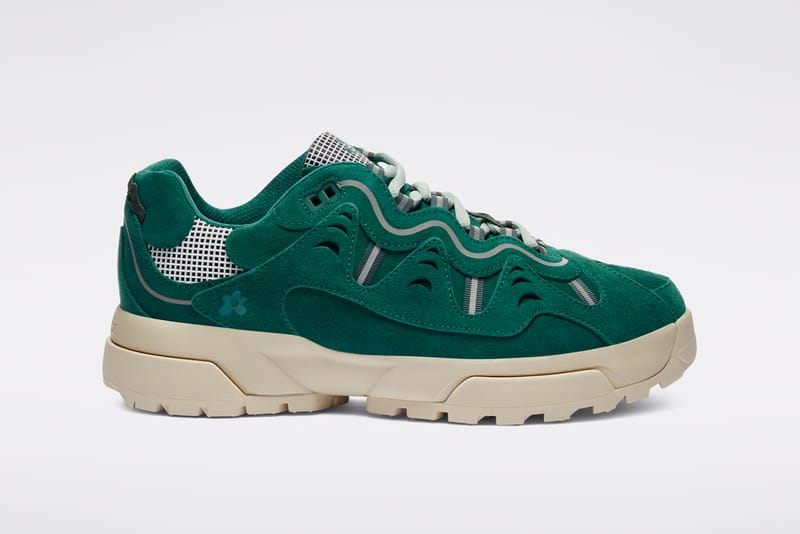 Hbx2 of 6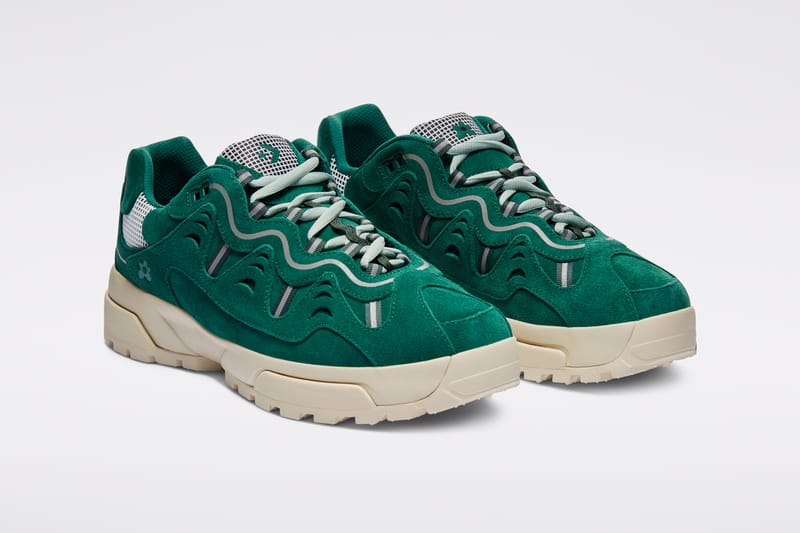 Hbx3 of 6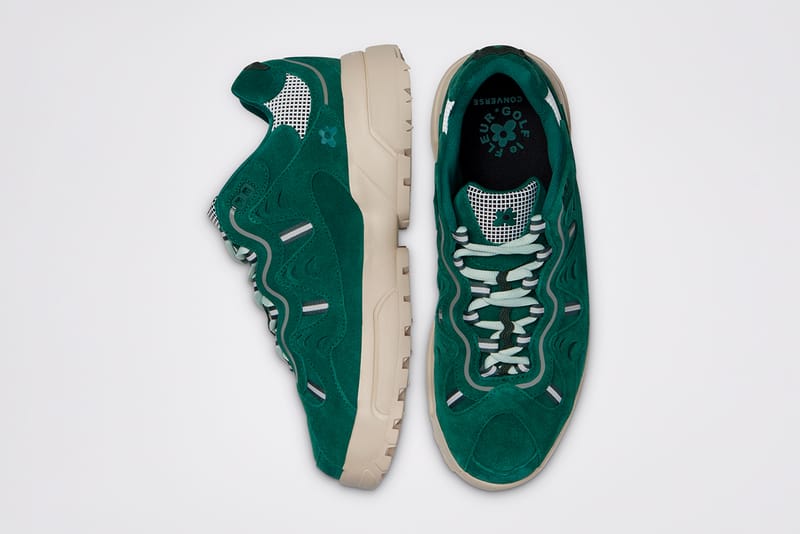 Hbx4 of 6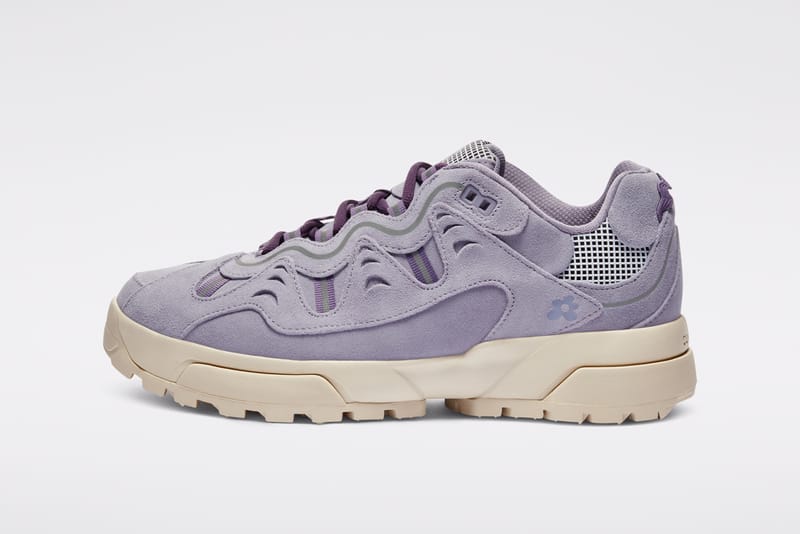 Hbx5 of 6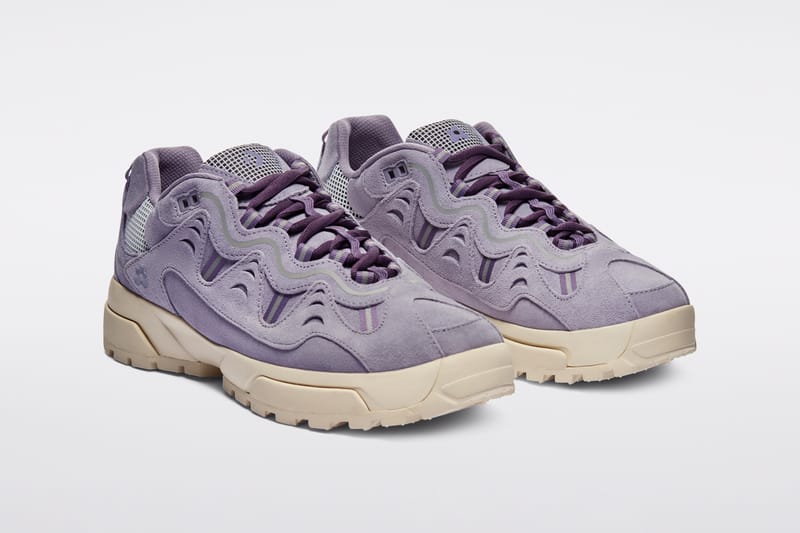 Hbx6 of 6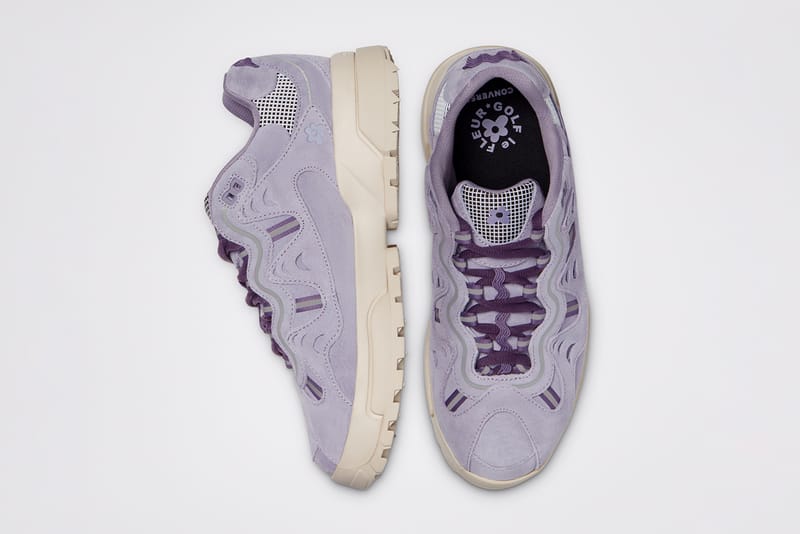 Hbx
Release Date: October 15
Release Price: $130 USD
Where to Buy: HBX
Why You Should Cop: The latest product from the fruitful partnership between Tyler, the Creator's GOLF le FLEUR* and Converse, the Gianno Suede in "Green" and "Violet" is a duo of bold, colorful styles. Featuring a bulky build that's half hiking shoe and half sneaker plus plenty of GOLF le FLEUR*'s signature happy-go-lucky detailing, these two Giannos may well be the week's most whimsical releases.
Nike Air Raid "Black/Grey"
1 of 3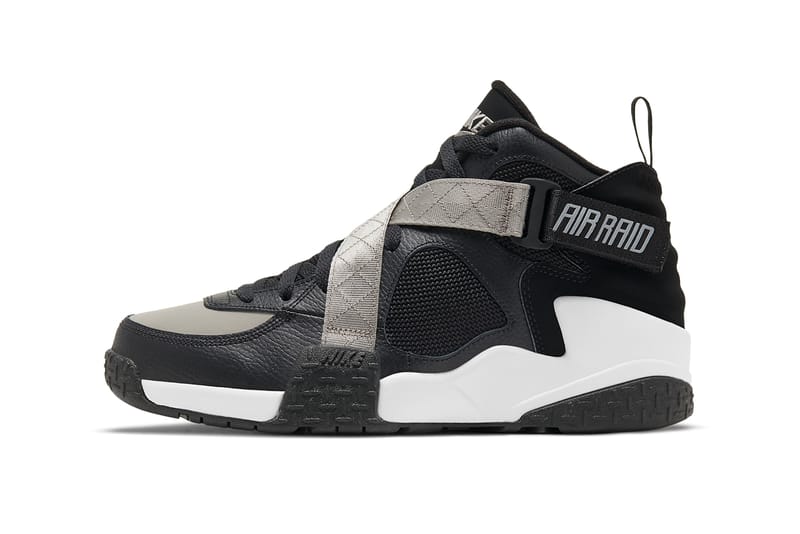 Nike2 of 3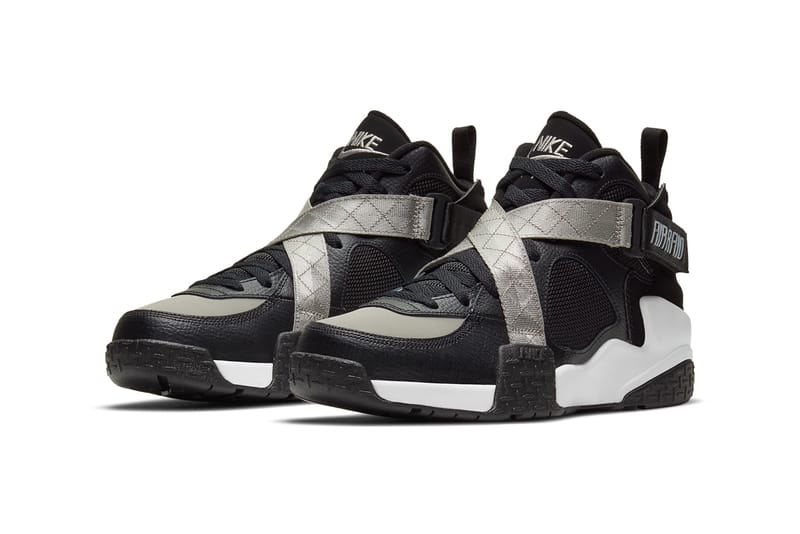 Nike3 of 3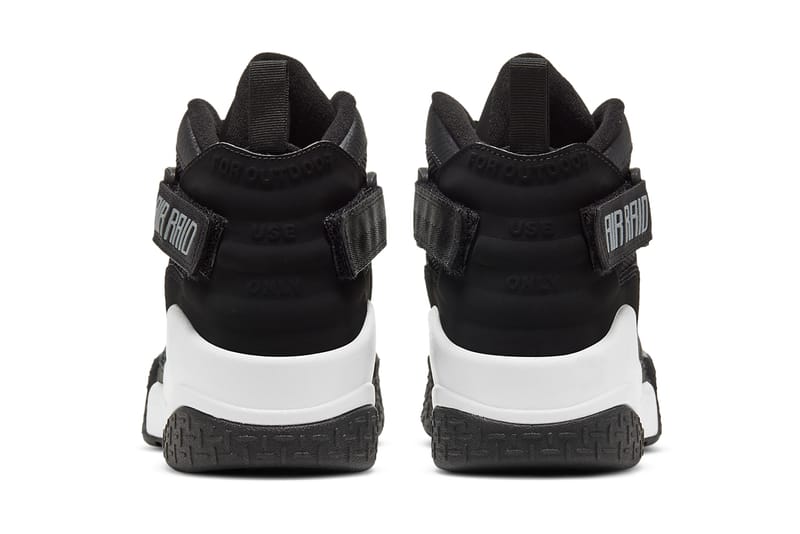 Nike
Release Date: October 15
Release Price: $140 USD
Where to Buy: Nike SNKRS
Why You Should Cop: A standout piece of early '90s basketball shoe design, the OG Nike Air Raid in "Black/Grey" was originally supposed to release last week — but it was pushed back seven days. A Tinker Hatfield-designed classic that's adored by everyone from Jerry Lorenzo to Stéphane Ashpool, the Air Raid is known for its battle-ready build, sturdy cross-straps and the memorable "For Outdoor Use Only" hit on the heel. It may be 28 years old, but it's still just as striking today as it was upon its 1992 debut.
adidas ZX 4D Carbon "Aqua"
1 of 3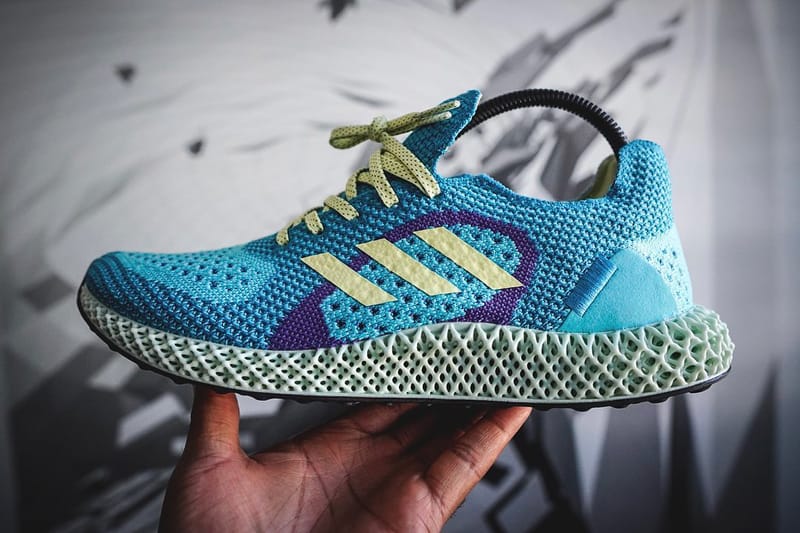 Bos.sneakerheads/Hanon2 of 3
Bos.sneakerheads/Hanon3 of 3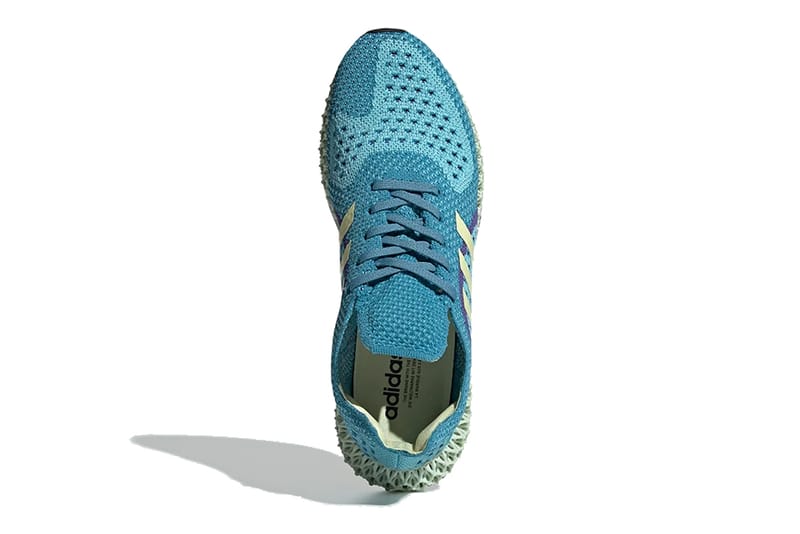 Bos.sneakerheads/Hanon
Release Date: October 16
Release Price: $200 USD
Where to Buy: Hanon
Why You Should Cop: Combining modern-day tech and design with the ZX line's "Aqua" colorway, the adidas ZX 4D Carbon "Aqua" is equal parts past, present and future. Pulling its hues from the OG ZX 8000 — a shoe that itself was ahead of its time when it debuted in 1988 — this 4D Carbon completes its mixture of storytelling and tech with knit uppers and a ultra-modern, ever-advancing 4D midsole.
Union x Jordan Brand Collection
1 of 9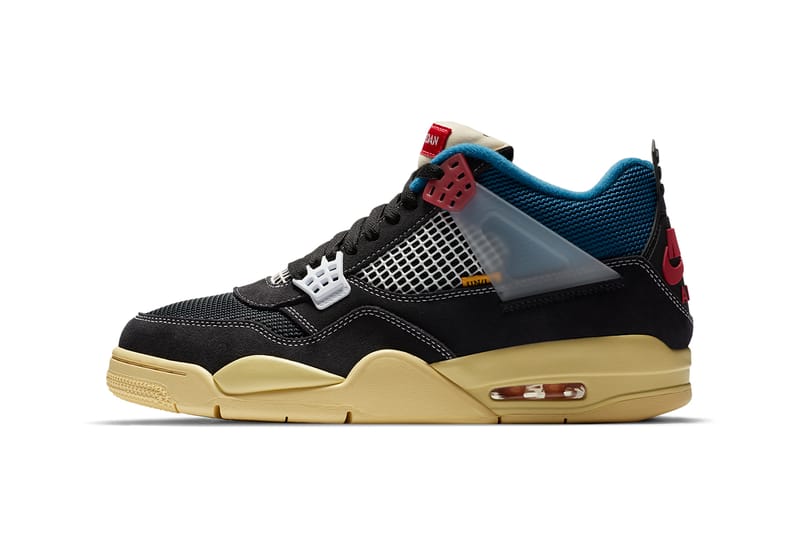 Nike2 of 9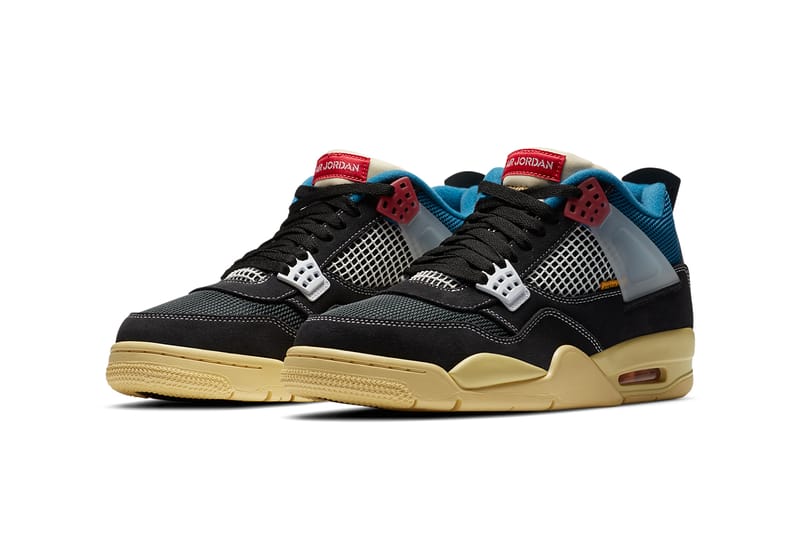 Nike3 of 9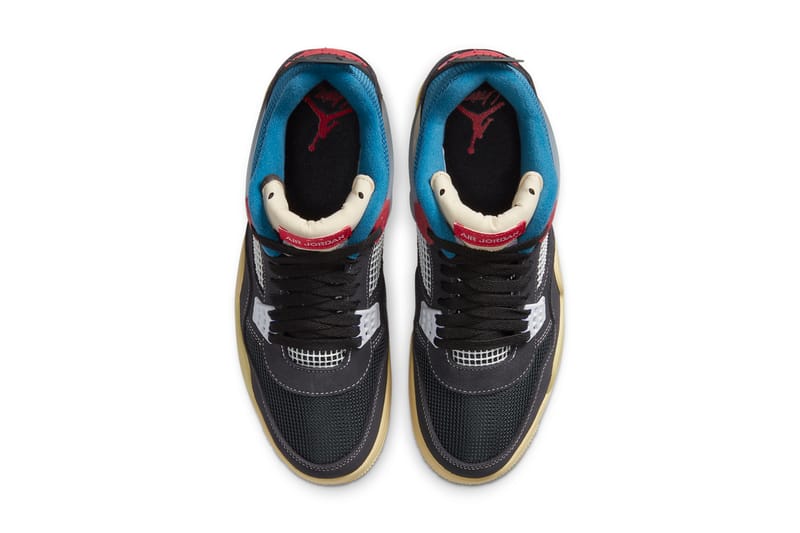 Nike4 of 9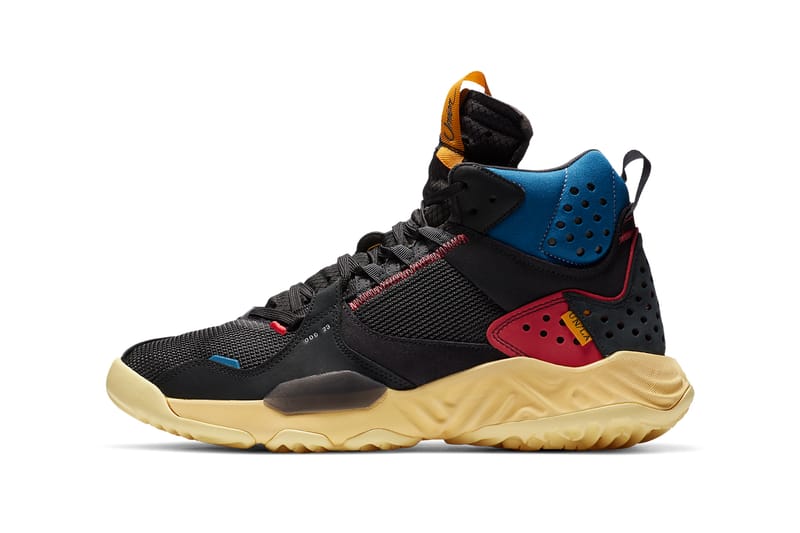 Nike5 of 9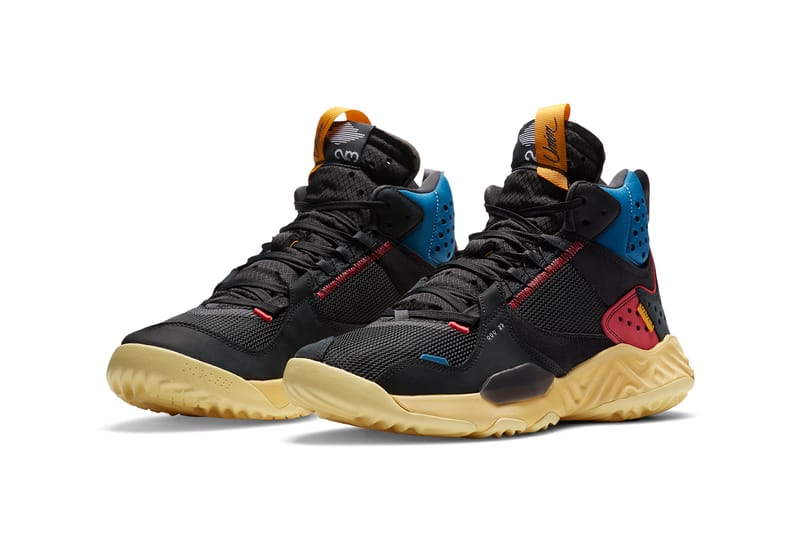 Nike6 of 9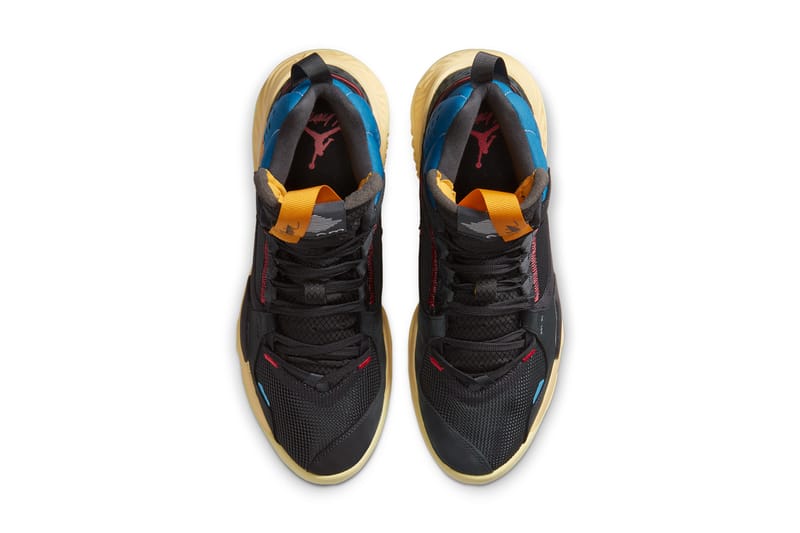 Nike7 of 9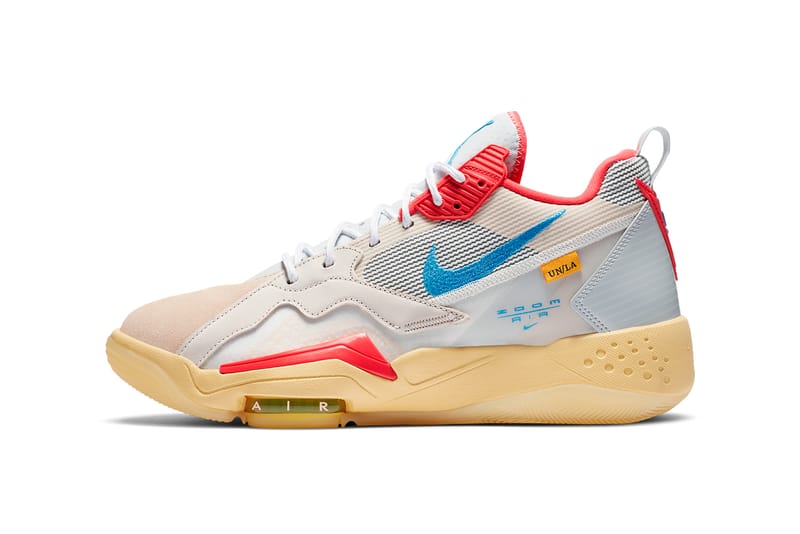 Nike8 of 9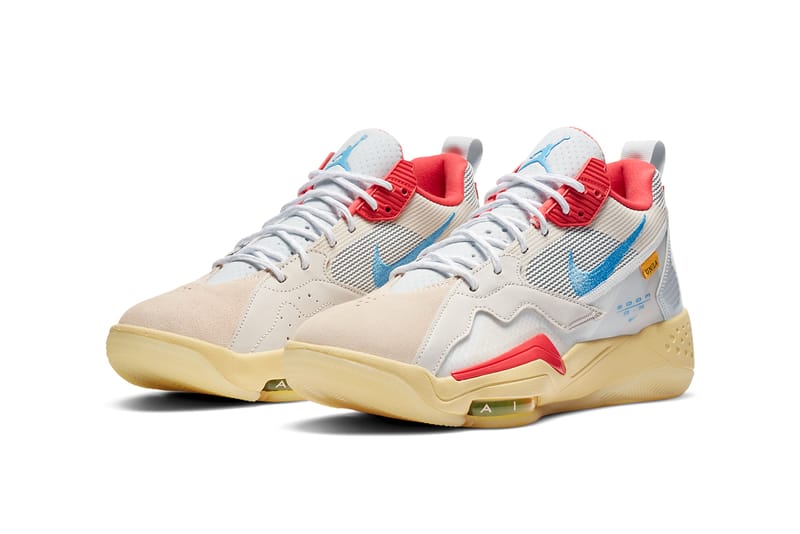 Nike9 of 9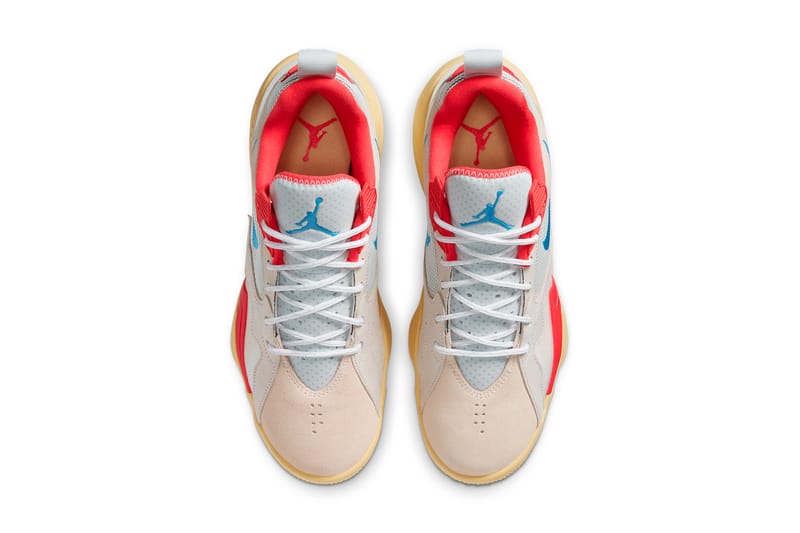 Nike
Release Date: October 16
Release Price: $150-$250 USD
Where to Buy: Nike SNKRS and Livestock
Why You Should Cop: Recall the "most anticipated release of the week" we mentioned at the top of this list? Here it is. After releasing exclusively on the Union webstore in September, the Union x Jordan Brand collection is back in full — save for the Air Jordan 4 "Guava Ice," which was a Union exclusive. Sneakerheads the world over will have another shot at the highly desirable Union x Air Jordan 4 "Off Noir" as well as the Delta Mid and Zoom 92, two more under-the-radar silhouettes that are also loaded with Jordan Brand heritage.
Nike Air Force 1 "Wheat/Mocha"
1 of 3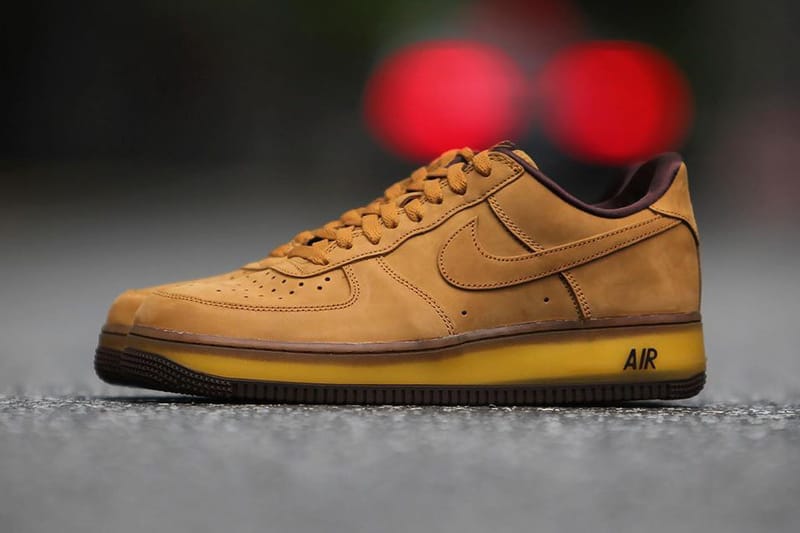 Gc9112 of 3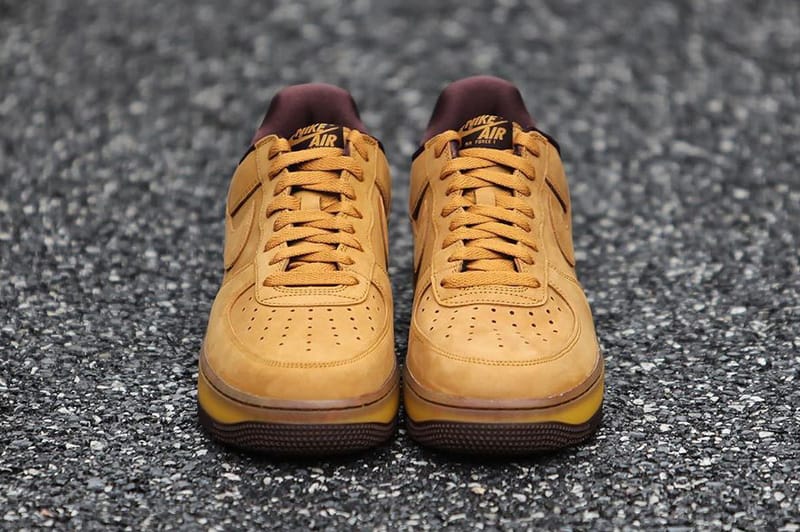 Gc9113 of 3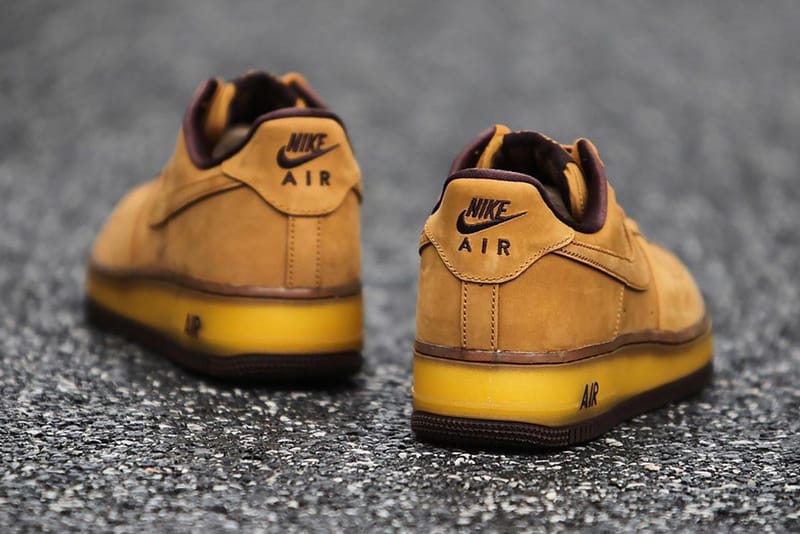 Gc911
Release Date: October 17
Release Price: $180 USD
Where to Buy: Nike SNKRS
Why You Should Cop: A revitalized CO.JP style from 2001, Nike's Air Force 1 "Wheat/Mocha" is back for autumn 2020. Of course, tan-toned Air Force 1s are a seasonal staple for many, but the "Wheat/Mocha" differentiates itself by injecting a dash of contrasting flair with brown accents. If you need something sturdy this fall and don't want to bust out the boots yet, you could do a heck of a lot worse than picking up a pair of these.
Source: Read Full Article