How many of you have already finished your holiday shopping? How many of you haven't even started? For years my sister would brag to me about how she'd wrap up gift-shopping in July, and if that's your strategy, good for you, but personally, I prefer to keep the holiday season reserved for Black Friday through New Year's. In other words, I'm late to the game, which, generally isn't a big deal — I'm a pro when it comes to shopping for presents — but then there's figuring out gifts for people who "don't want anything," and the amount of brain power required for that kind of brainstorm can disrupt my entire flow.
On the one hand, I totally get it. We're all adults here, and when you want something, you probably buy it. On the other hand, you know damn well this season comes around every year, so is it really that much of a strain to even just offer the slightest hint? No? OK, fine. I'm not going to try and pry it out of you.
Typically my response to anyone who just shrugs and says they "don't want anything" will hear me quip, "then you're not getting anything." But just an FYI: I'm lying through my teeth.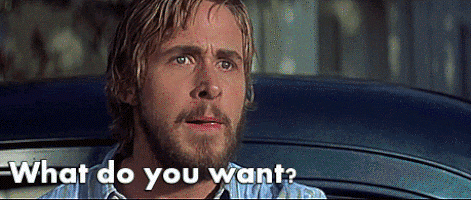 Ask my husband and he'll tell you, I live for the holiday season, especially when it comes to gift-giving. TBH, Santa might as well hire me, because I'm practically a Christmas elf. To me, that precious moment when you've swapped gifts with a friend or family member, and you get to watch them tear off the wrapping paper you spent so much time on to make sure the creases were just right, and see their eyes light up at the item you've picked out special for them, is everything. So no, I don't really care if you "don't want anything" for the holidays. I am going to get creative, uncover something fabulous, and present you with the best gift you've ever received. At least, that's the goal. What can I say? I'm an overachiever.
Still, I totally understand if you're not that interested in playing this devious guessing game of what to get that one extremely elusive person in your life. The way I see it, you have two options: Force them to make a list, or browse the ideas below for inspiration. Either way, good luck!
A Gift Card To A Food Delivery Service
Listen, guys. I work from home, and I find it difficult to always have time to make a Pinterest-level meal every day, so I can only imagine how someone with a long commute does it each night. Between work, school, hitting the gym, making time to see loved ones, and granting yourself a little "me time," sometimes meals get pushed to the wayside and you're left picking through leftovers or ordering out just to say you've eaten something.
I'm only sort of being dramatic here. Life gets busy, and cooking takes a lot of time. If you know someone who doesn't have a lot of time to spare, treat them to a delivery service like HelloFresh or Purple Carrot, both of which come equipped with everything your loved one will need to create a convenient, culinary masterpiece.
A Calming Face Mist That'll Encourage Them To Chill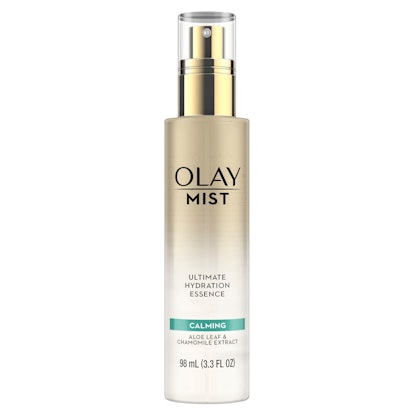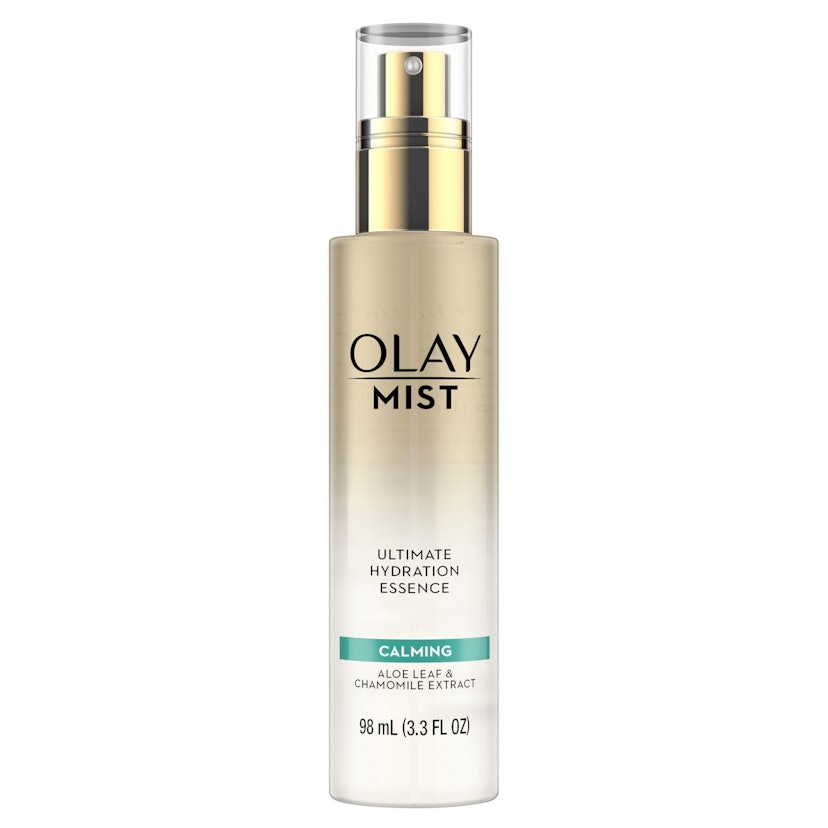 Olay Mist Ultimate Hydration Essence Calming With Aloe Leaf And Chamomile Facial Moisturizer
$9.99
Target
When someone says they "don't want anything" for the holidays, is it because they genuinely have everything they could need/want, or is it because they're too busy to stop whatever it is they're doing and really think about it?
If the latter is most likely the case, then I highly suggest treating your always-on-the-move recipient to this calming spray from Olay. The mist is formulated with chamomile and aloe, and as someone who's been actively applying a spritz to their own complexion every morning, I can honestly say just one application can be incredibly relaxing.
A Beauty Subscription Box To Curb Their Cosmetic Craving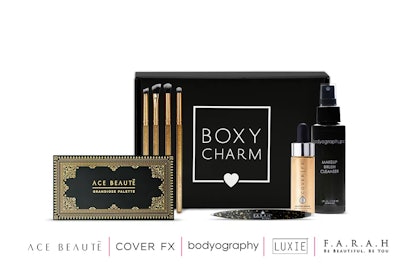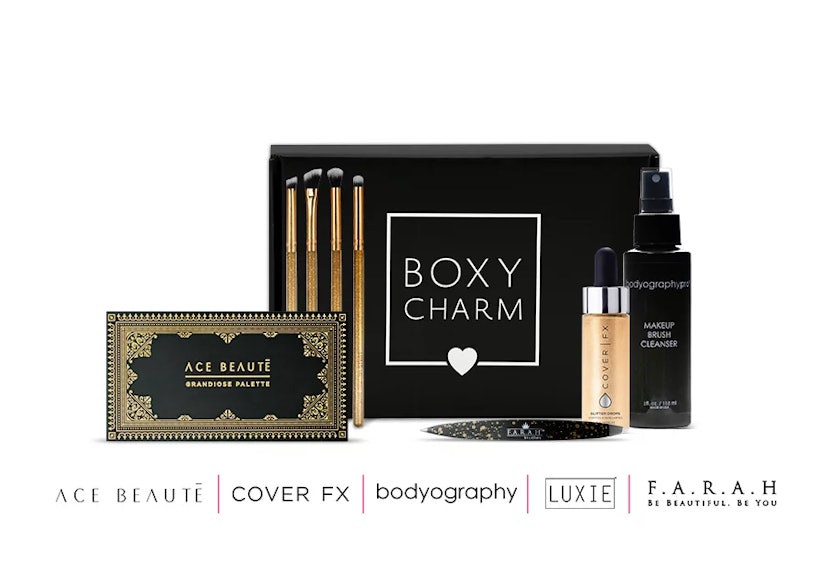 BoxyCharm 3 Month Subscription
$58.98
BoxyCharm
If you know for a fact that your undecided recipient is actually a makeup guru who's always browsing Sephora for the latest and greatest cosmetics on the market, save them some cash and treat them to three months' worth of full-size products sent right to their front door.
BoxyCharm is one of the best beauty subscription boxes out there, catching the eyes of influencers like Kathleen Lights and Julia Salvia, and it comes with four to five full-size items, adding up to a minimum of $100 per box. That's a steal, you guys. Your giftee is bound to love it, and, if they're feeling the holiday spirit, maybe they'll even let you play with some product, too.
A Digital Camera Is The Perfect Throwback Pick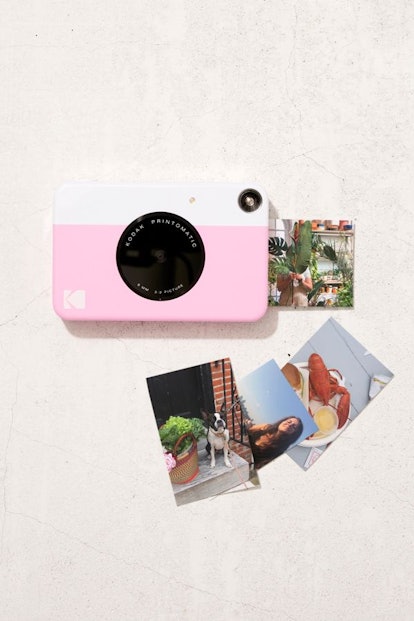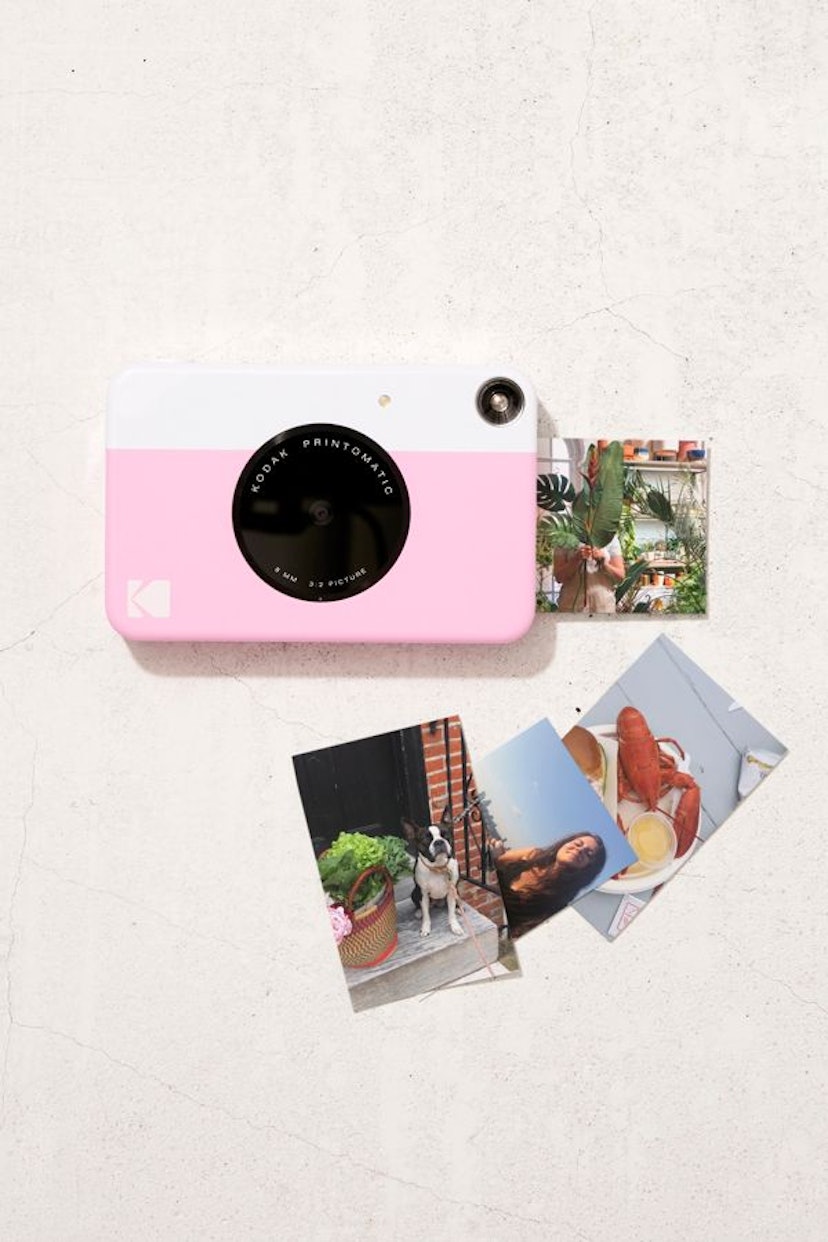 Kodak PRINTOMATIC Instant Digital Camera
$70
Urban Outfitters
In this day and age, cameras outside the one built into your phone are a dying breed, meaning it's up to us to try and keep this tradition alive. Personally, I still love getting photos developed, but I absolutely hate waiting for it to get done (yes, even with one-hour photo being a thing), and if the person you're buying for has a flair for photography, but only saves their shots to Instagram due to a similar impatience, add to their craft with this instant-print camera from KODAK. Point, shoot, print.
Graphic Socks Are Always A Winner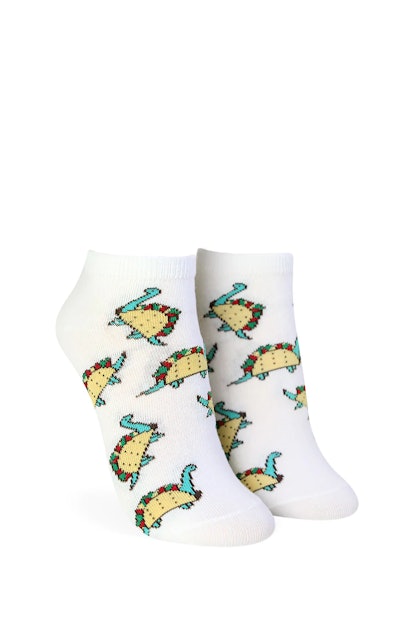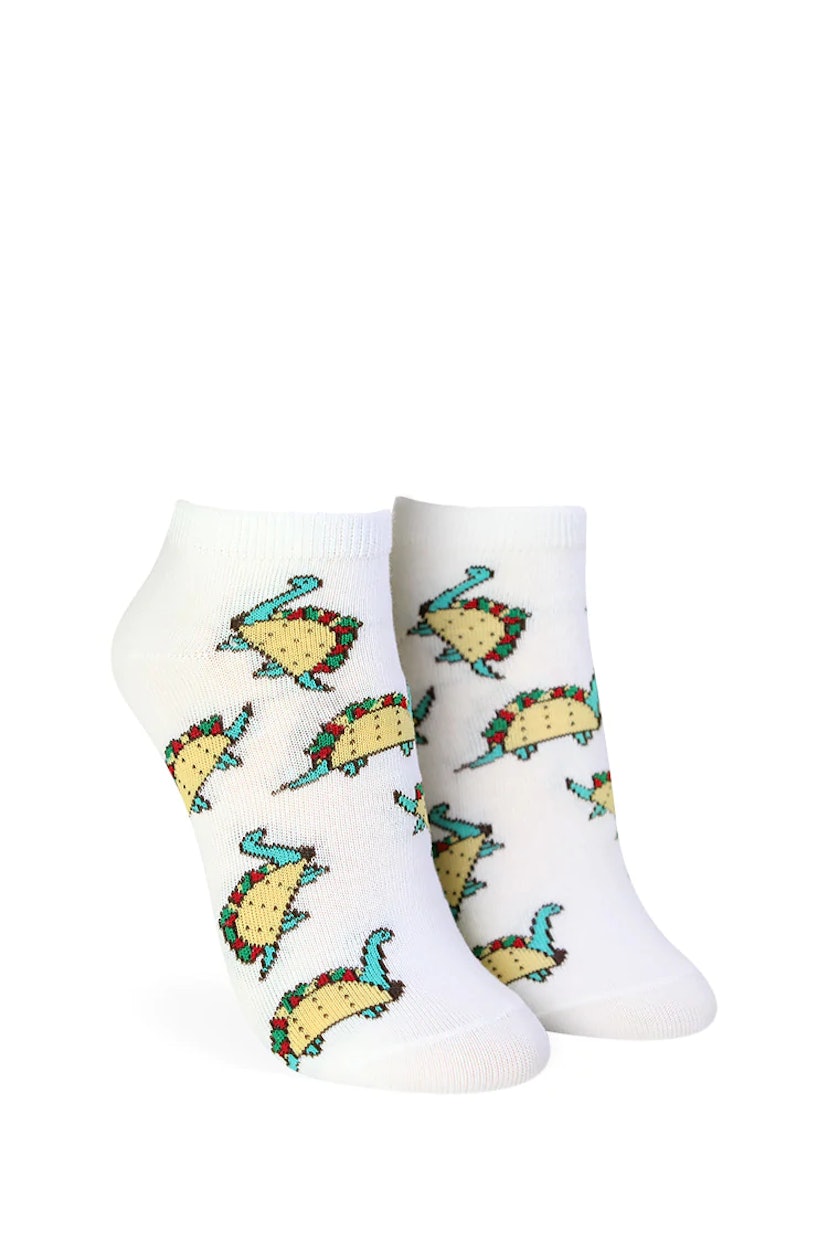 Forever 21 Taco Dinosaur Graphic Ankle Socks
$1.90
Forever 21
No matter how old your recipient is, graphic socks will always be cool, and Forever 21 has one of the best selections I've ever seen. Is your giftee always down for Taco Tuesday? There's a sock for that. Do the two of you go together like PB&J? There's a pair for that, too. And don't even get me started on the multiple pairs of ah-dorable avocado designs.
There's bound to be a pair to fit your loved one's personality, and because they're so cheap, you can do them a solid by stocking them up for every occasion. What are friends for if not to fill one another's sock drawers?
Comfy Pajamas To Actually Watch Netflix And Chill In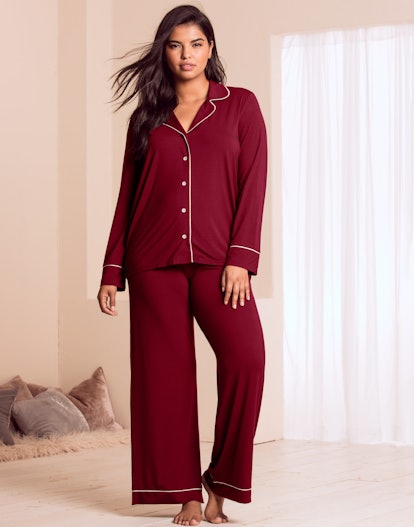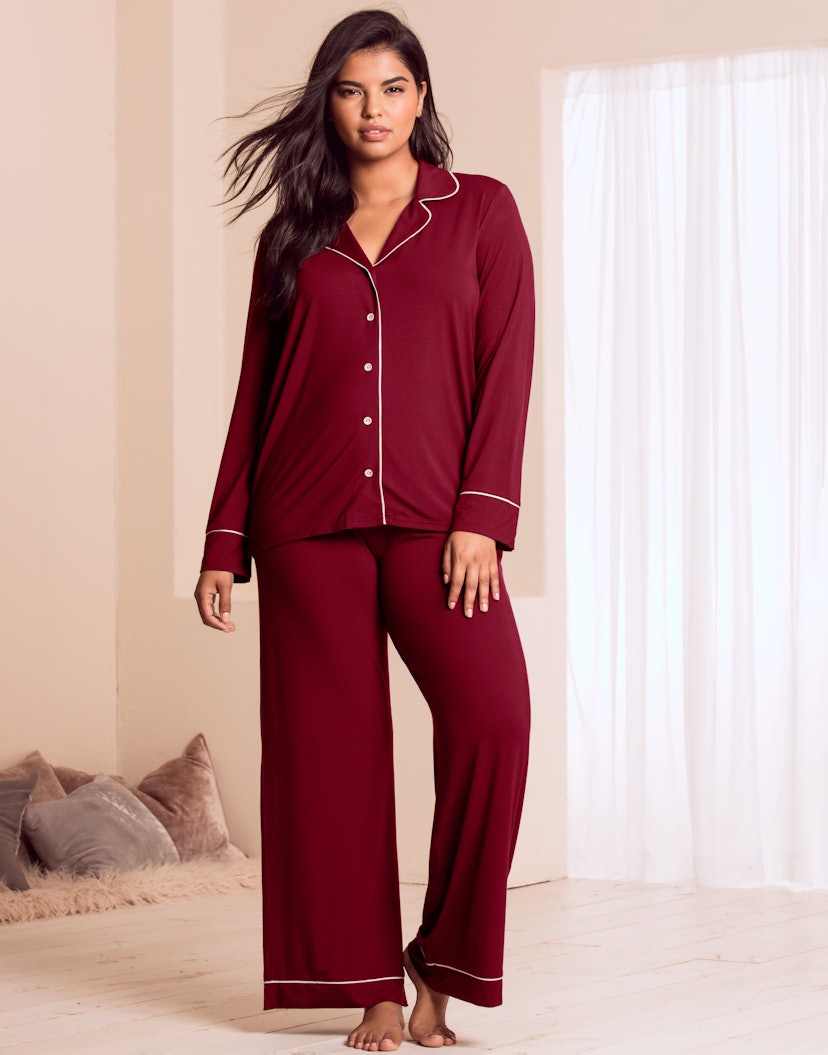 Adore Me Nannie Pajamas
$24.95
Adore Me
Every year for Christmas Eve, my mom "surprises" me and my sisters with a pair of pajamas, and I truly can't think of a more fitting gift. Especially for someone who "doesn't want anything" for the holidays, everyone wants to be comfortable. Adore Me offers pairs on pairs of PJs that are a) affordable, and b) feel so luxurious, so the purchase really is a win-win all around.
A Desk Calendar They Can Depend On For A Boost Of Self-Esteem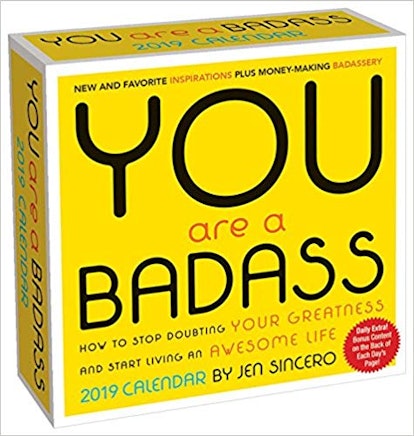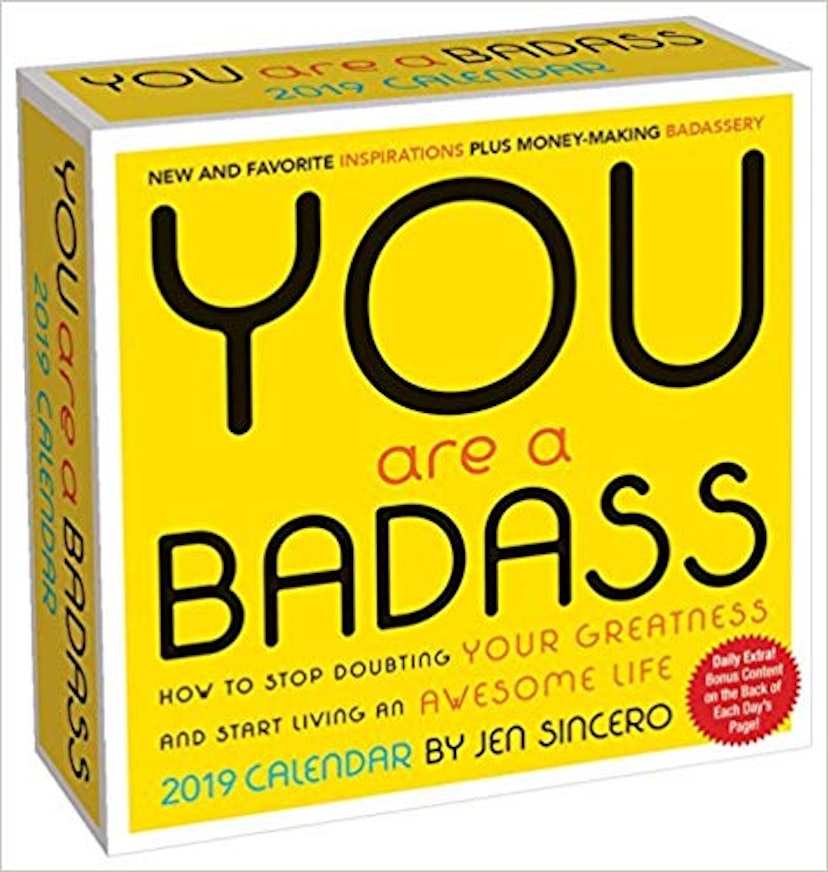 You Are a Badass 2019 Day-to-Day Calendar
$10.60
Amazon
Attention: Bestselling author Jen Sincero's hilariously blunt self-help book is now a desk calendar, so if any of your loved ones are in need of some sassy self-encouragement, look no further.
Oftentimes, if someone tells me they "don't want anything" for the holidays, I skip the sentimental items and go straight for the humor card. Everyone could use a confidence boost from time to time, and Jen Sincero's the woman to supply it.
Blue Light-Blocking Glasses That Legit Anyone Could Use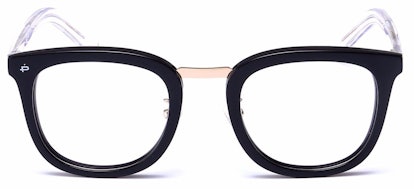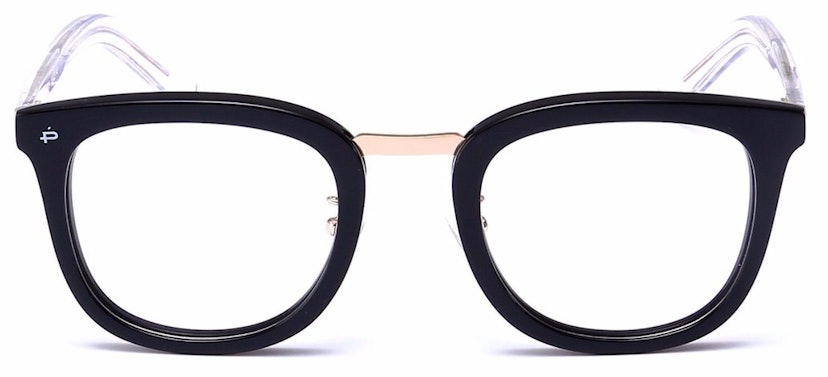 Prive Revaux The Alchemist Anti Blue-Light Blocking Lenses
$29.95
Prive Revaux
Whether their day job requires them to be on the computer for eight hours straight, or they're glued to their phone as soon as they're off the clock, life pretty much revolves around technology these days. You rely on it for information, for entertainment, and if you aren't using one device, you're probably using the other.
To keep your loved one's eyes safe from harmful blue light, Prive Revaux's protective pair of glasses are the perfect gift because, even if your giftee doesn't want safe lenses, they probably know they need them.
Source: Read Full Article