If you're dating someone creative, you know that they're often off in their own world, making art from scratch. Because they're so talented in their artistic endeavors, you want to give them a gift this year for the holidays they can use toward creating something, and you want to be part of that. I rounded up 2018 holiday gift ideas for artists to help you find a gift for your artistic partner, in case you're a little stuck on what to pick out for them this year.
You love watching your partner take something from their mind and create it into the world. Maybe sometimes you're even reading or watching TV near them while they're being an artist at work. So for the holidays, you thought it would be special to give them a gift that'll allow them to put their talents to use. It can be difficult to know where to start, but consider your partner's medium: Do they like to paint? Draw? Take photos? From there, you can narrow down the kind of gift that you'll get them, and it should be easier once you've determined that. Read on for holiday gifts ideas to give to your artsy partner.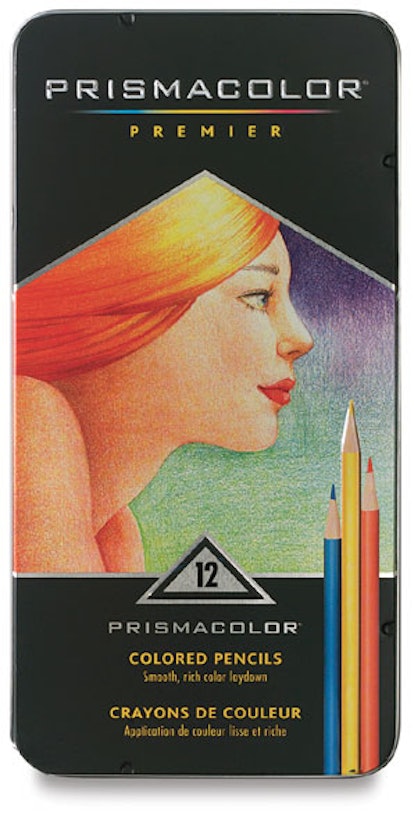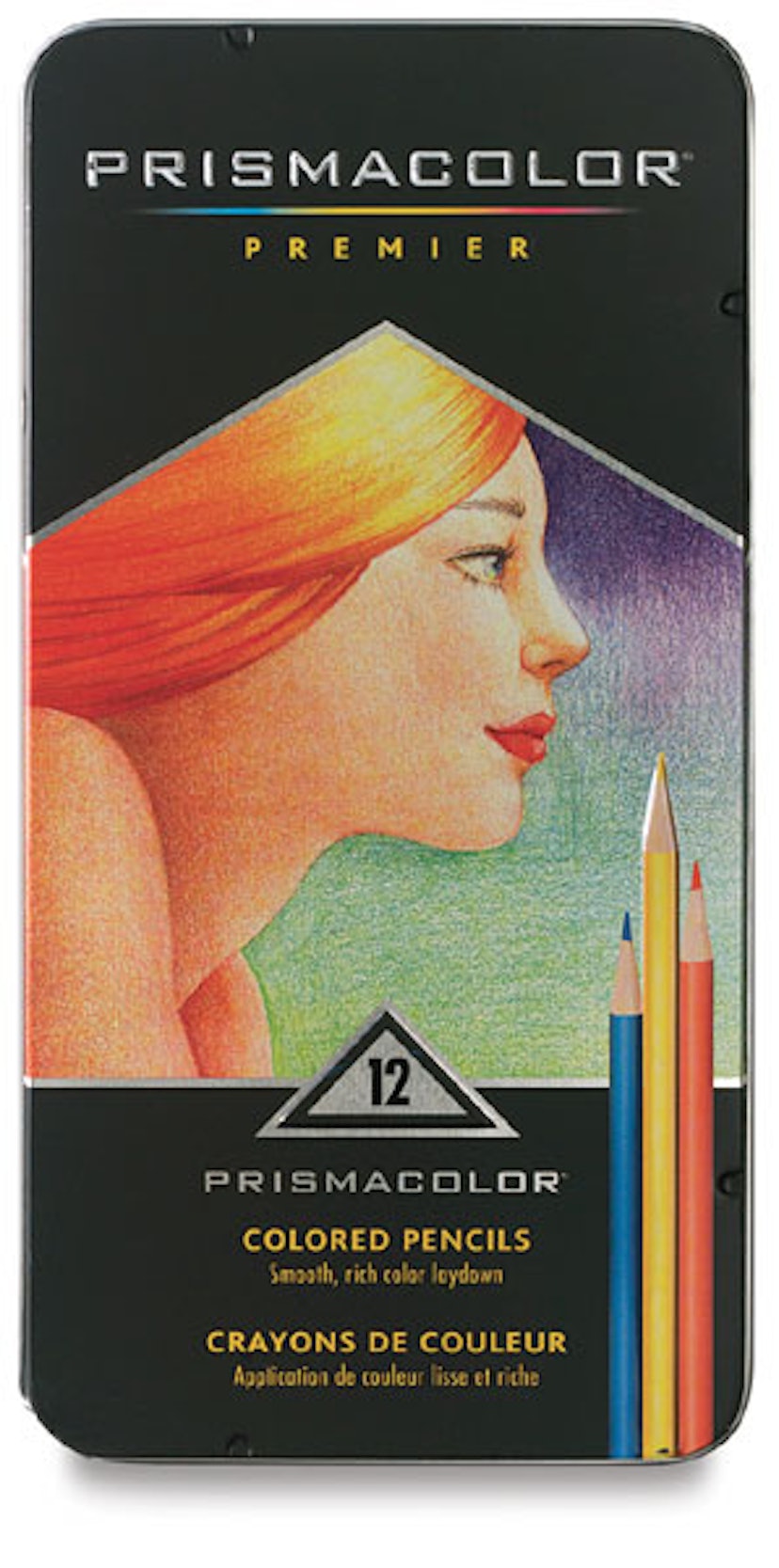 Prismacolor Colored Pencils and Sets
$9.99
Blick
If your partner enjoys drawing, maybe they need a new case of colored pencils this time of year. Gift them this Prismacolor colored pencils set which comes with 12 colors, including white, black, and all the colors from the rainbow.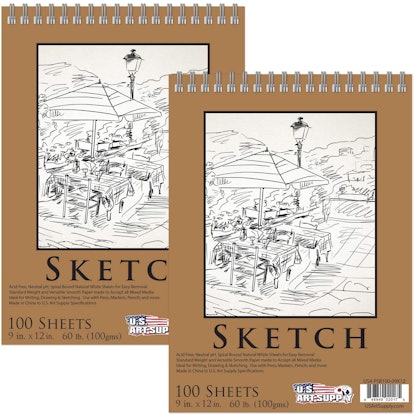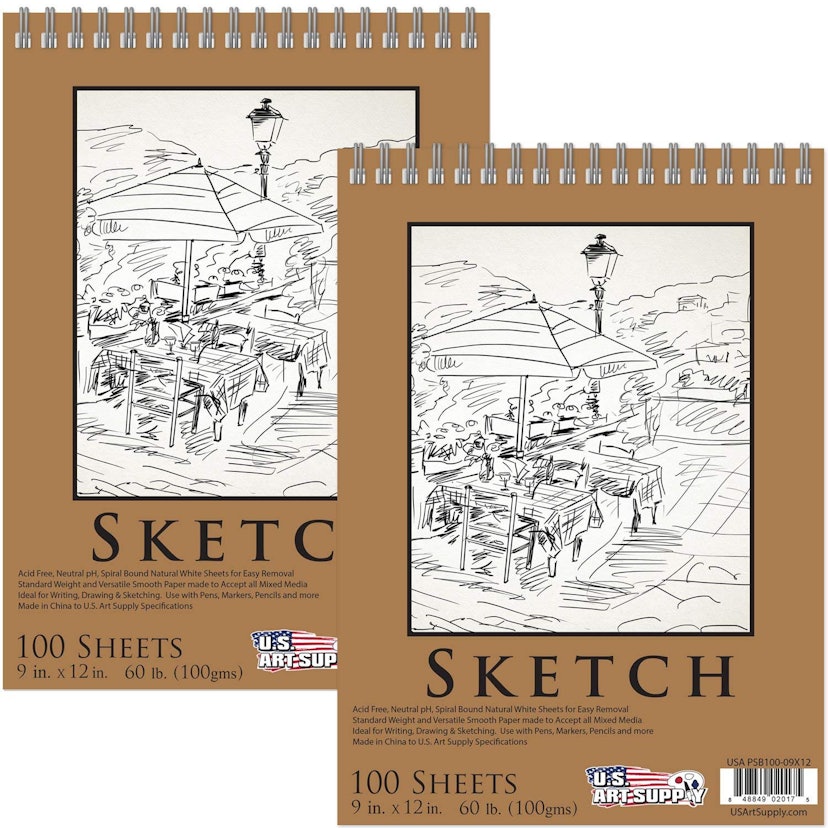 U.S. Art Supply 9" x 12" Premium Spiral Bound Sketch Pad
$13.96
Amazon
You never know when inspiration could strike your artist partner, so gift them a sketchbook so they'll always be able to put their ideas to paper whenever they need it. These flat notebooks will fit in their totes, purses, or backpacks for easy transportation.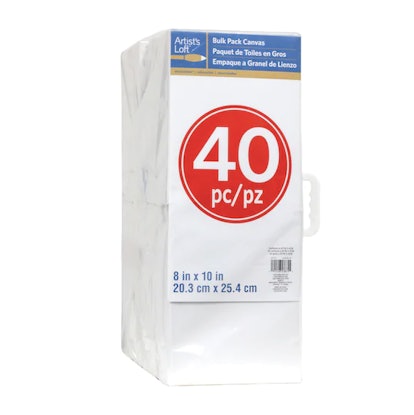 40 Piece 8" x 10" Canvas Pack By Artist's Loft
$40
Michaels
If paint is your partner's medium of choice, they need something to put the paint on, of course. They can't ever have too much canvas, so gift them this deal from Michaels to get 40 canvases for just $40.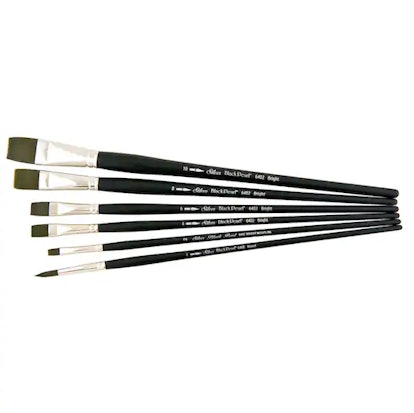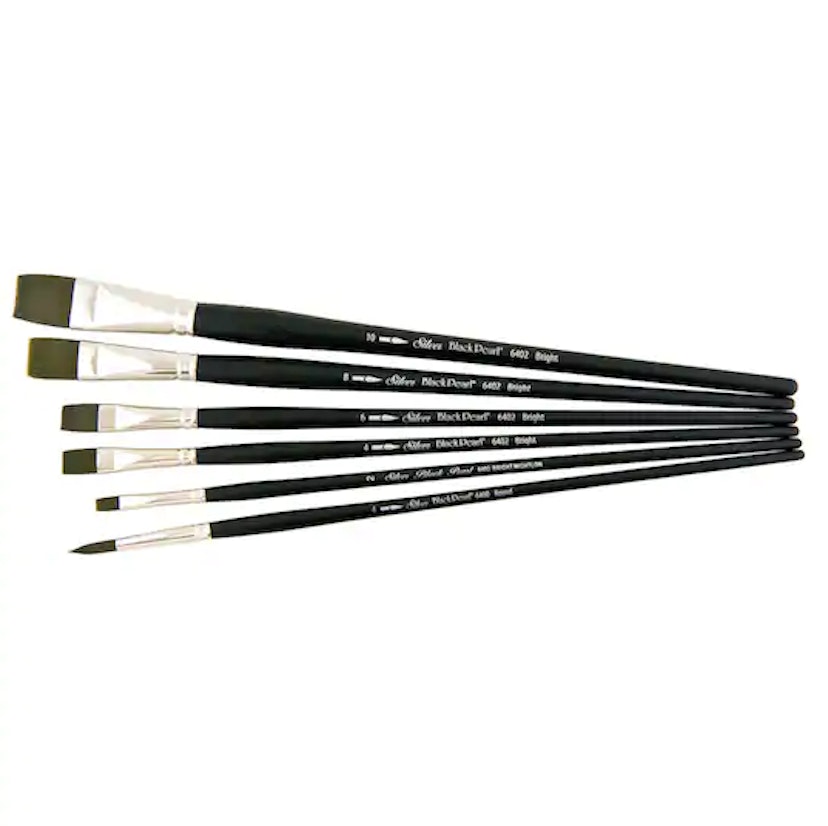 Silver Brush Ltd. The Art Sherpa® Beginner Brush Set
$49.99
Michaels
A painter can't do their job properly without a good set of brushes, so provide your partner with this set from Michaels if they need a good basic kit. It has five flat-tip brushes, and one rounded brush.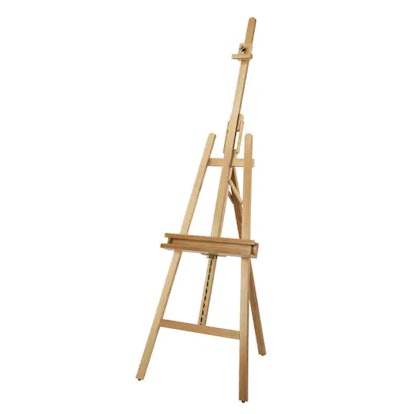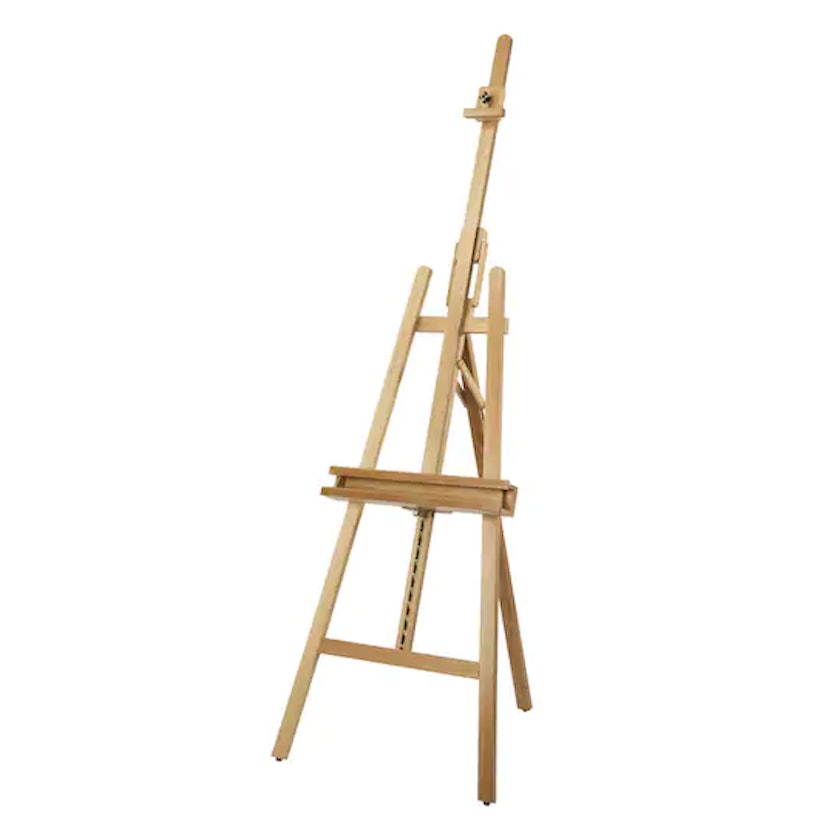 Floor Easel by Artist's Loft
$89.99
Michaels
Your artist bae can't paint with their canvas on their lap, of course. This easel is ideal for standing upright, and can hold canvases up to 47 inches.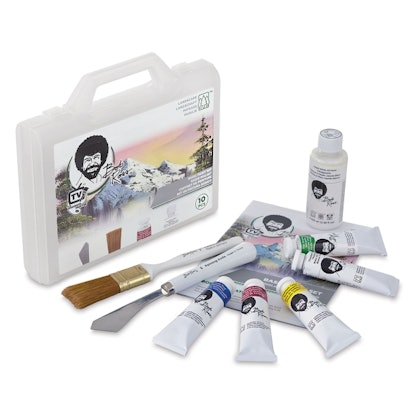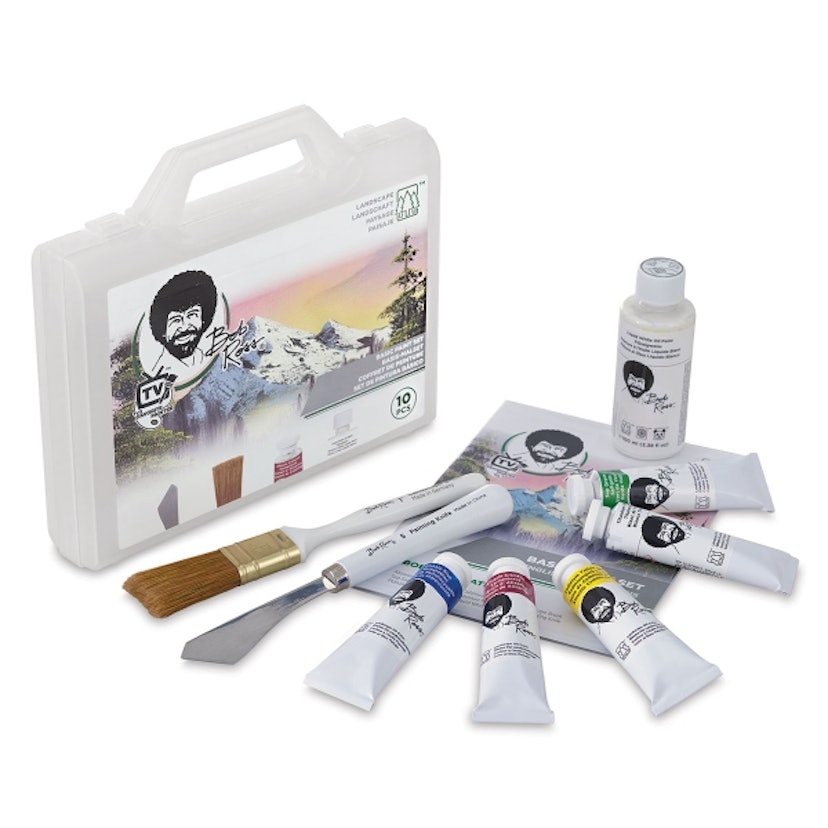 Bob Ross Basic Paint Set
$38.95
Blick
This acrylic painting kit will be a good basic start pack for your partner's supplies. It comes with blue, red, yellow, green, and white paints, a painting knife, a landscape brush, and liquid white paint. The box in comes in is ideal for travel, as well, if your partner wants to paint outside or on a trip.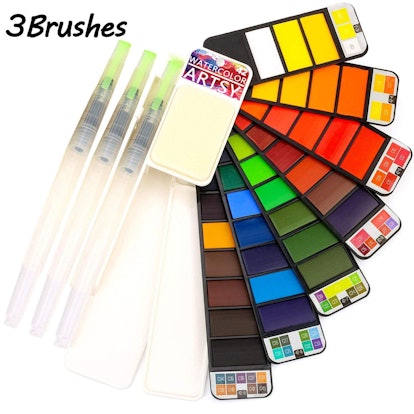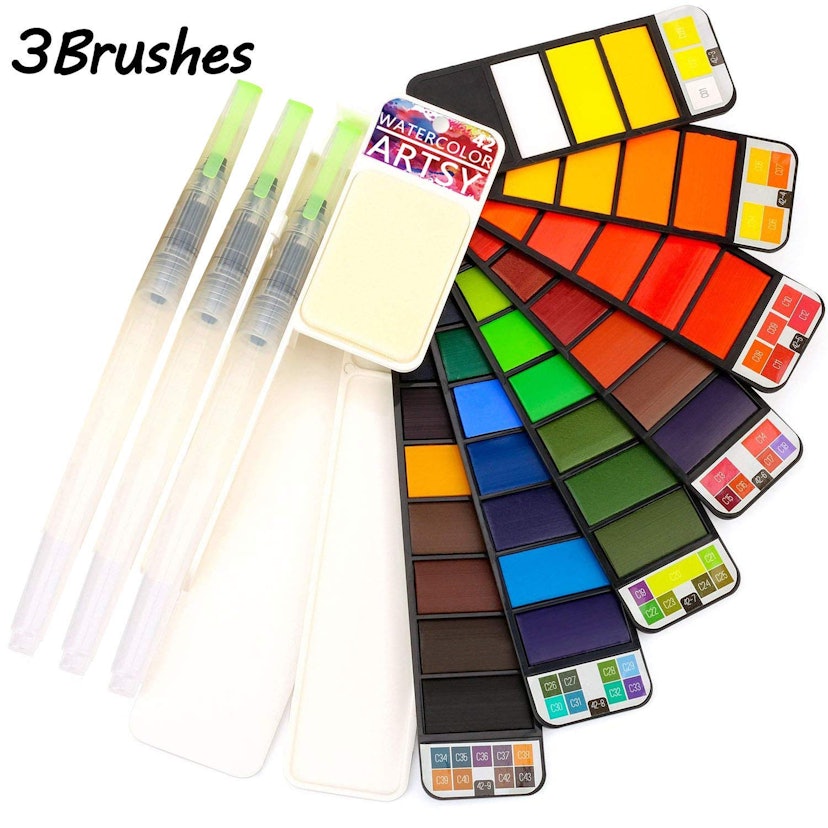 Artsy Watercolor Paint Set – 42 Assorted Colors with 3 Brushes
$19.86
Amazon
While you may look at this watercolor paint set and think it's a bunch of Pantone strips, there is actually paint in there. It has 42 beautiful colors that will blend seamlessly on paper, and the stacking of the paints make it easy to take from place to place.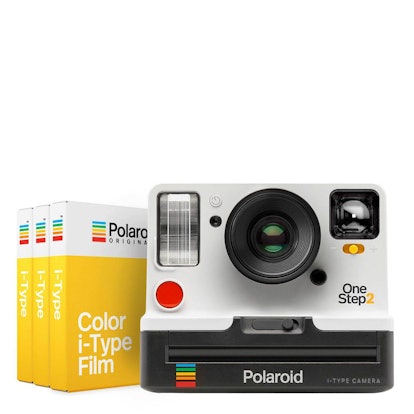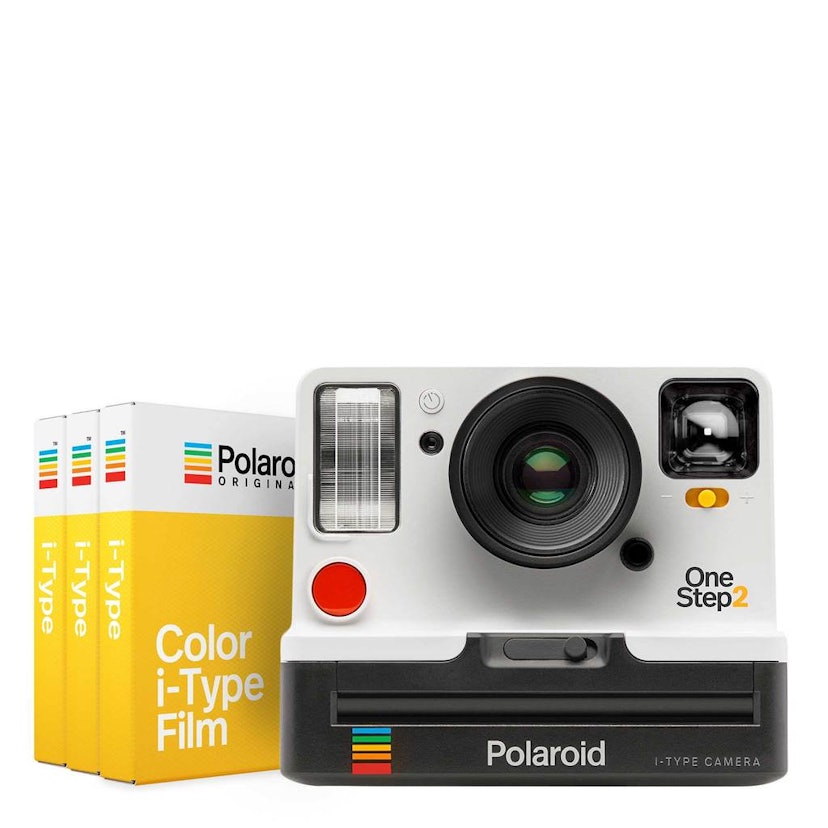 The OneStep 2 Starter Set
$144.99
Polaroid
While your photographer partner may have plenty of high-tech cameras already, they may not yet have this vintage Polaroid camera yet. Gift them this cam if they're obsessed with HUJI Cam. And maybe you'll be their muse, too.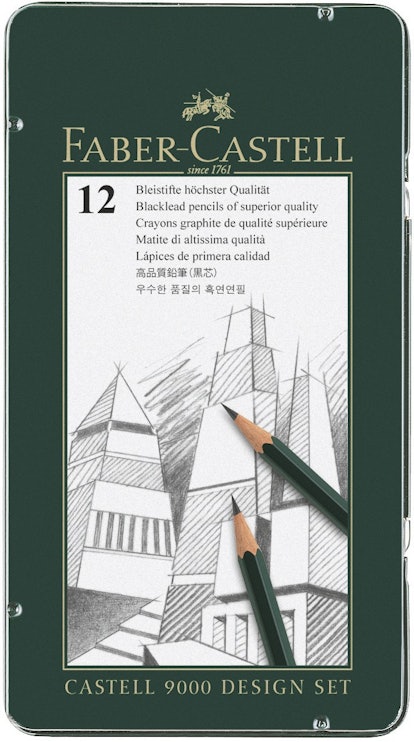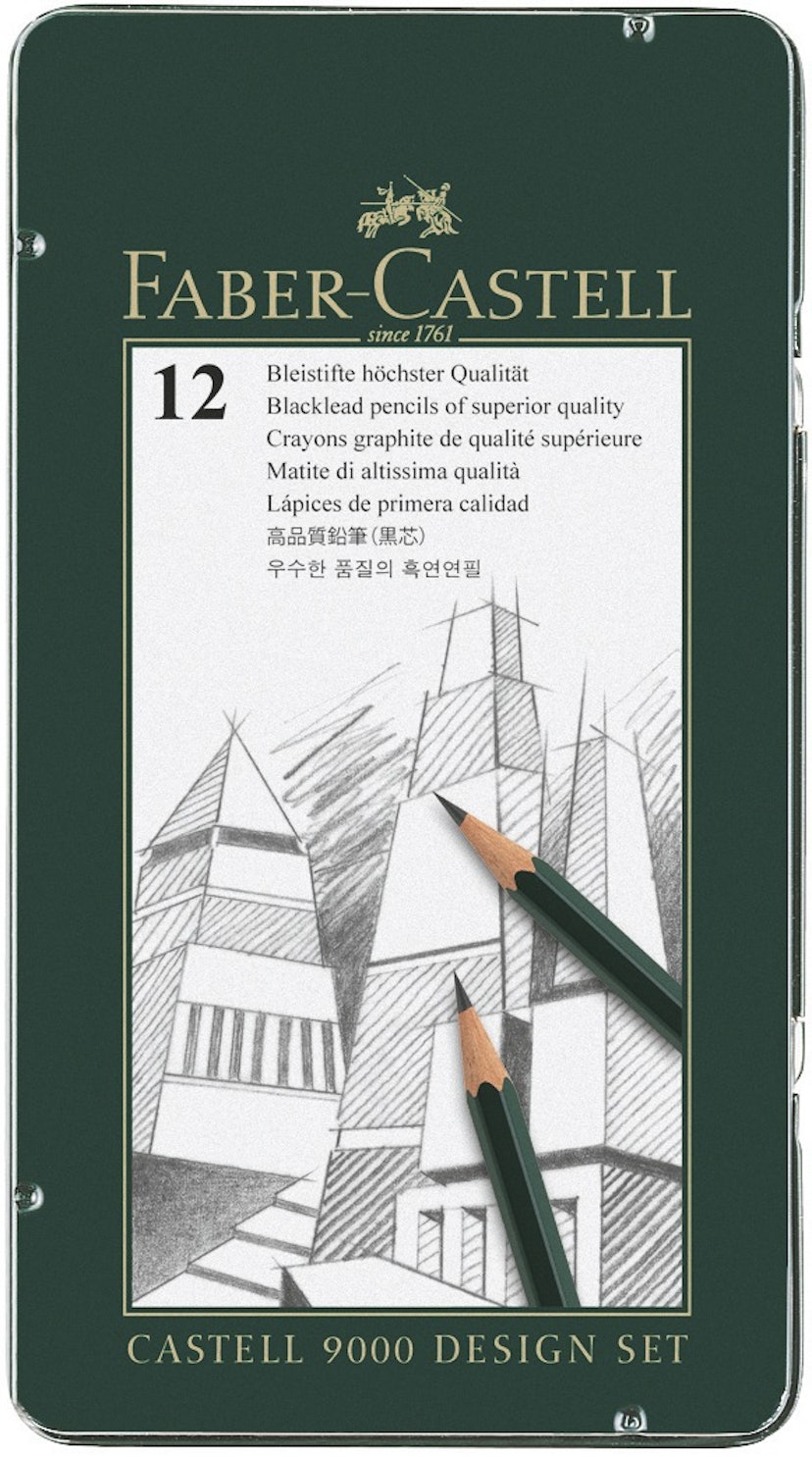 Faber-Castell 9000 Design Set of 12
$14.27
Utrecht Art Supplies
Drawing and sketching is an art form in itself, and your partner may be running low on graphite pencils for their medium. Gift them this set, which comes with 12 pencils ranging from 5h to 5b in grade.
And if your artist partner already has any of the above, they'll be thankful you saved them another trip to the art store or on Amazon to restock their supplies.
Source: Read Full Article