It's no secret that we love Gwen Stefani, after all she will be honored with the Fashion Icon Award at the 2019 E! People's Choice Awards. But, A-list stars also can't get enough of the "Hollaback Girl" singer.
Of course, her fellow Voice coaches have publicly praised her for being incredible on set of the NBC series. Kelly Clarkson even called her "the nicest human ever" while Adam Levine simply called her "the greatest" after working with her on the show.
Justin Timberlake, Pharrell and Eve have all shown their love for the California native after collaborating with her over the years.
However, it should come as no surprise that Blake Shelton might be Stefani's No. 1 fan. He took to Twitter to share a special birthday message in celebration of his girlfriend's 50th birthday that made us swoon. These two are truly too cute together!
Check out all the stars who love the pop rock singer below and don't miss the People's Choice Awards airing live on E! this Sunday at 9 p.m.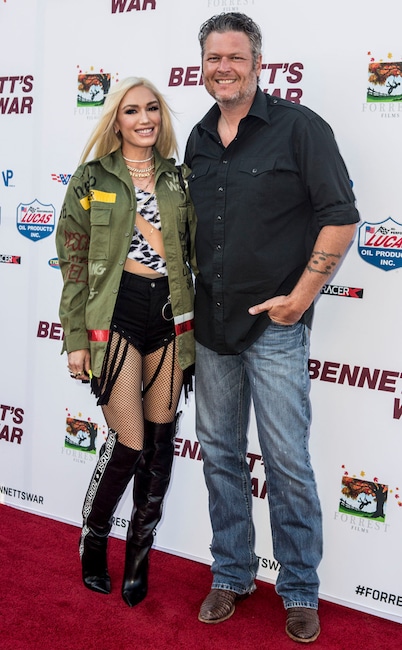 Harmony Gerber/Getty Images
Blake Shelton
So sweet! The country singer took to Twitter to wish his girlfriend, Gwen Stefani, a happy 50th birthday and the message is definitely swoon-worthy.
He wrote, "Happy Birthday @gwenstefani!!!! I love you so much it's actually stupid… And possibly illegal in the state of California."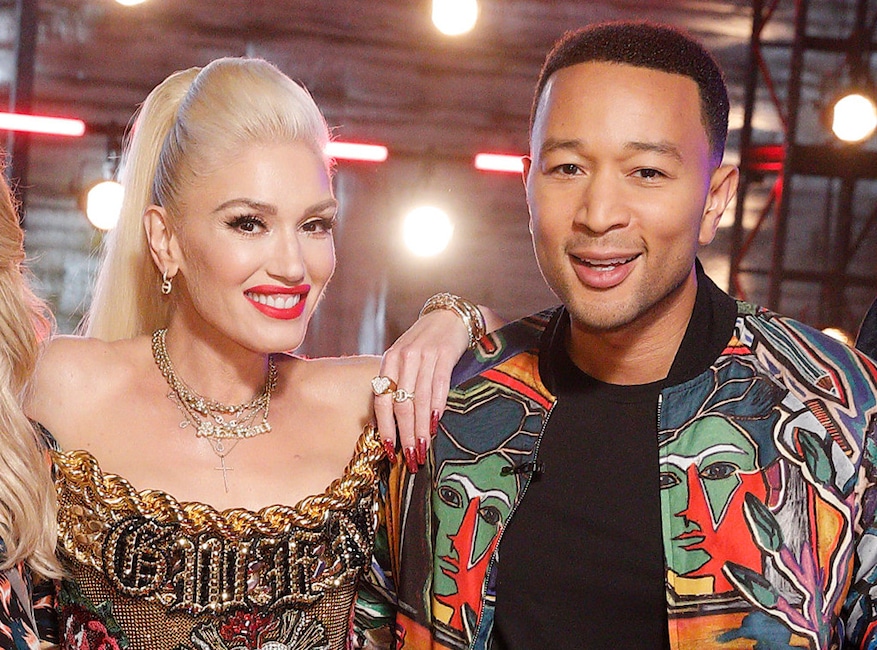 Trae Patton/NBC/NBCU Photo Bank via Getty Images
John Legend
The EGOT winner opened up about how the "Hollaback Girl" singer has changed Shelton for the better after working with them both on The Voice.
"I never really spent time with Gwen before, but it's been so much fun getting to know her and see her and Blake together," he told People in September 2019. "It's a different side of Blake, seeing him with Gwen. I feel like she makes him better and she softens him up a little bit. She's his weakness."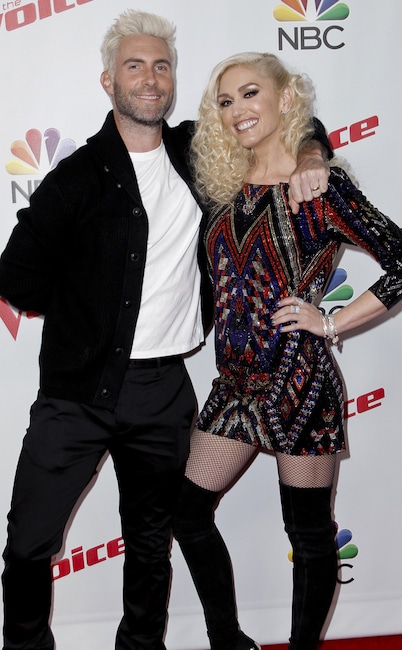 Tibrina Hobson/Getty Images For NBC
Adam Levine
The Maroon 5 performer made headlines when he left The Voice earlier this year but before exiting the singing competition, he shared on The Howard Stern Show that Stefani was "the greatest."
He even quipped, "I still tell [Shelton], 'I can't believe you get to be with Gwen Stefani. It's just not f–king right!'"
Article continues below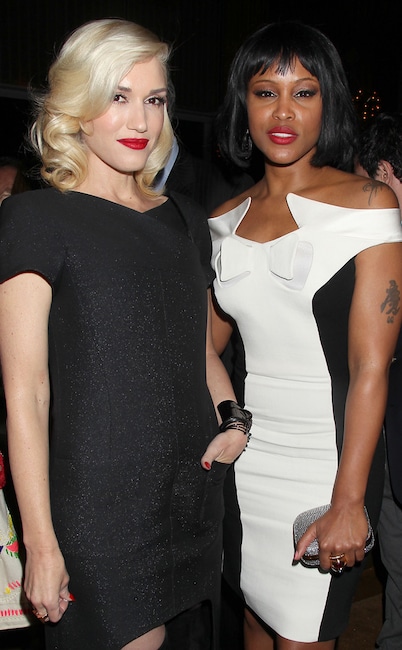 JIMI CELESTE/PatrickMcMullan.com via AP Images
Eve
The rapper teamed up with Stefani for their song, "Let Me Blow Ya Mind" in 2001. Eve recalled that she had confidence in the collaboration even when her label questioned it.
"I just loved Gwen. I was a huge fan, and I was like this is gonna work. Although, the label didn't think it would work," she shared during an appearance on The Talk in 2018.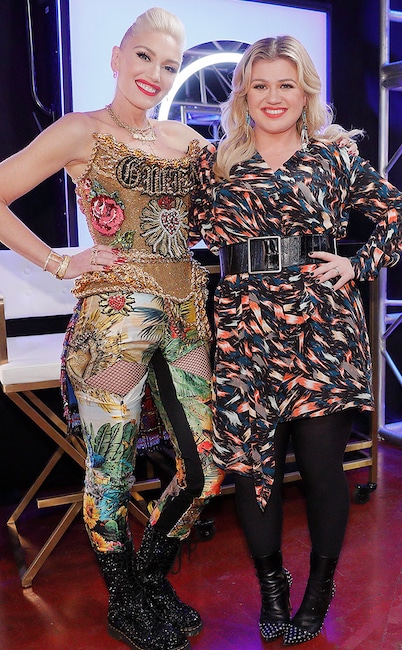 Trae Patton/NBC
Kelly Clarkson
Girl power! Kelly Clarkson showed love for her fellow Voice coach when E! News caught up with her at the 2017 Billboard Women in Music event.
She gushed, "Oh my god, Gwen is the nicest human ever. You can meet Gwen once and you're close to her."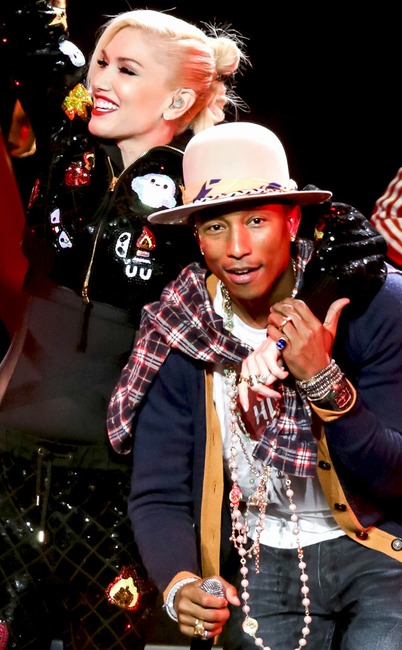 Chelsea Lauren/WireImage
Pharrell Williams
Over the years, Pharrell Williams and Stefani have collaborated on hits including "Hollaback Girl," "Breakin' Up" and their duet, "Shine." In 2014, the music producer and rapper praised the California native.
"She sounds amazing, and you'll really question if she's really had three children," he told the New York Post."And you'll really question if she's 44. She's just young and, like, bangin'…you guys are going to see, Gwen is killing it right now."
Article continues below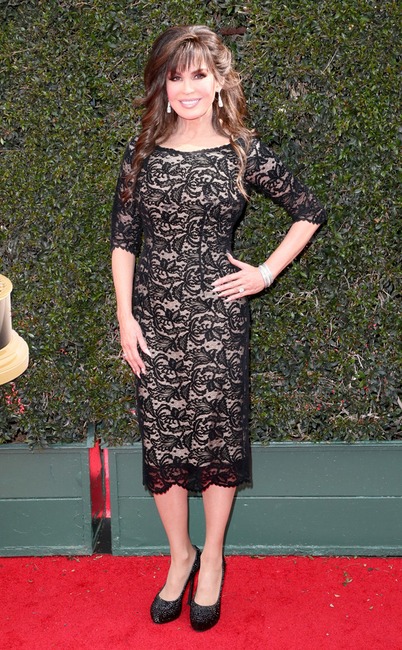 David Livingston/Getty Images
Marie Osmond
Marie Osmond is a Vegas legend but that didn't stop her from showing love for Stefani who had her own residency in Sin City.
"It was such a joy to come see you this weekend @gwenstefani! Your show is FANTASTIC, you're GORGEOUS and #LasVegas is BLESSED to have you! Gwen you're a gift and I've loved watching your journey!! Big hugs to you, you're sweet boys and @blakeshelton wow!! Thx k u!! Gx," she shared on Instagram.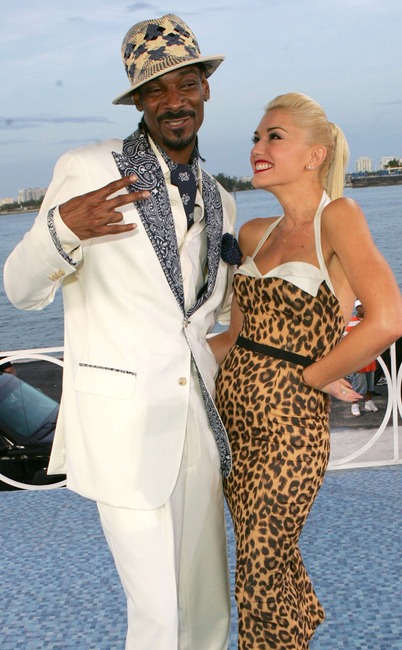 J. Merritt/FilmMagic
Snoop Dogg
The rapper called Stefani "my Hollaback homegirl" while presenting with her at the 2014 Video Music Awards.
He added, "You are the true queen of punk rock. You're not just a girl, you're LA's finest girl!"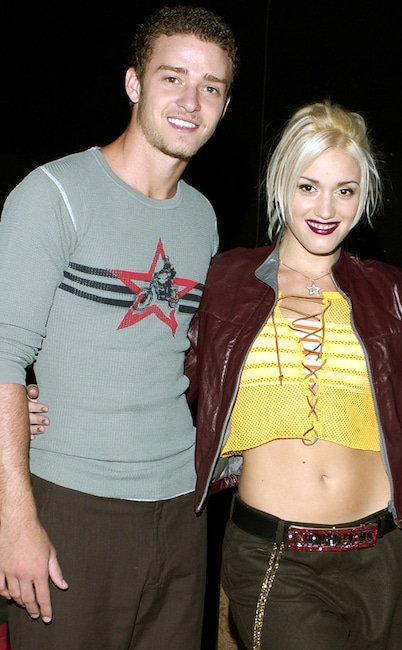 L. Cohen/WireImage
Justin Timberlake
The former NSYNC star couldn't help but praise his Trolls co-star while doing press for the movie in 2016.
"I think Gwen Stefani might be the raddest person on the planet," he gushed to The Edge NZ.
Article continues below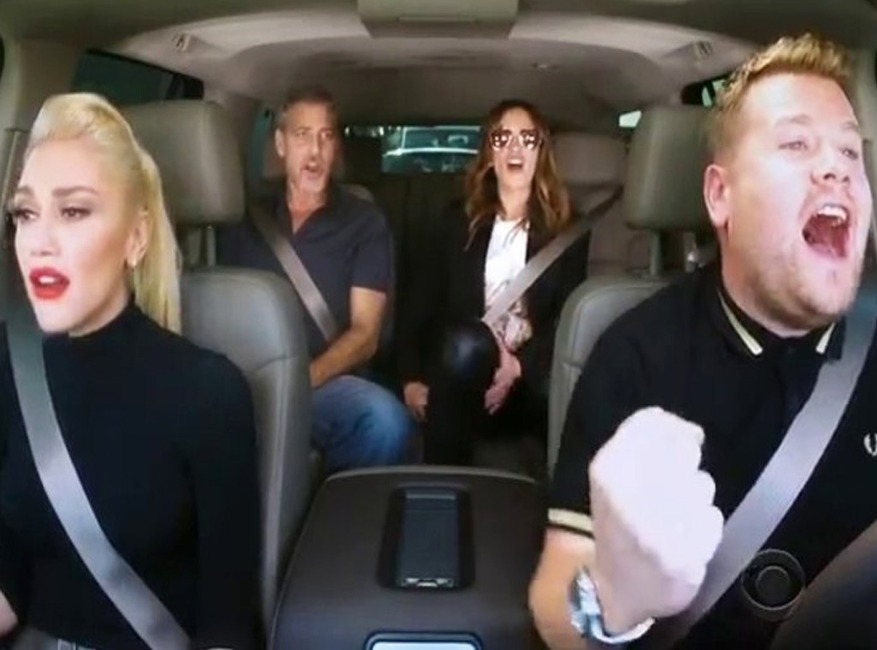 CBS
George Clooney, Julia Roberts & James Corden
George Clooney, Julia Roberts and James Corden proved they are fans of the 50-year-old singer when they joined her for The Late Late Show's Carpool Karaoke and sung her hit, "Hollaback Girl" in 2016.
The Pretty Woman actress even rocked a T-shirt with Stefani's face on it for the ride around Los Angeles.
Watch Live From the Red Carpet: The 2019 People's Choice Awards special this Sunday at 7 p.m. followed by the People's Choice Awards at 9 p.m., only on E!
Source: Read Full Article