The Duggar family has inundated Counting On fans with pregnancy announcements in recent weeks, but chances are they aren't done yet. Could John David Duggar and Abbie Grace Burnett be the next couple in the family to announce they are expecting?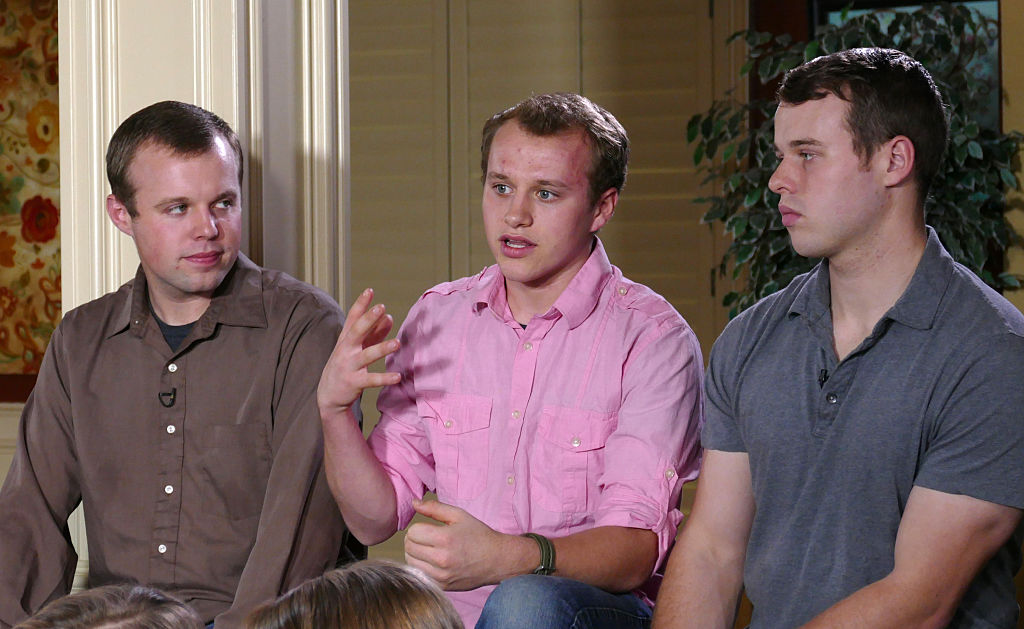 Their relationship moved quickly
John David actually did things a little differently than his siblings because he waited until he was 28 to tie the knot instead of getting married in his late teens or early 20s. However, once he found the woman he wanted to spend his life with, John David didn't waste a minute.
John David announced he was courting Abbie Grace Burnett just one week after they met, and a month later the couple was engaged. Four months later – in November 2018 – John David and Abbie Grace became husband and wife, and then the couple enjoyed a private mini-moon after the ceremony.
Honeymoons lead to babies
The married Duggar children have a habit of getting pregnant right after they tie the knot. Most likely, there are two reasons for this family phenomenon: they aren't allowed physical contact with their significant other until the wedding, and they don't use birth control.
The strict Duggar family rules meanthat the kids don't even get their first kiss until their wedding ceremony, soit goes without saying that as soon as they hit the honeymoon suite, thebaby-making immediately begins.
Jim Bob and Michelle – the parents of the large Duggar crew – have spoken out against the use of birth control because they believe that it led to a miscarriage that Michelle suffered early in their marriage. The family also subscribes to the Quiverfull belief system, which is all about populating the Earth to spread the word of God.
With the exception of Jinger, everymarried Duggar has announced a pregnancy within the first year of marriage.And, two couples – Joy-Anna and Austin and Joseph and Kendra – got pregnant ontheir honeymoons.
John David and Abbie Grace justhoneymooned in Finland
The newlyweds waited a few monthsafter their wedding to go on their honeymoon. After their mini-moon in a warmand sunny private location, the couple wanted a more winter wonderland typevibe and traveled to Finland.
According to OK! Magazine, the couple posted multiple pics and video clips on Instagram to show their fans how much they enjoyed their winter getaway. And now that they have been home for a couple of months, fans believe the baby announcement is coming soon.
Abbie Grace quit her job
The Duggars have an extremely traditional belief system that doesn't encourage the women in the family to work outside of the home. Instead, their role in the family is to be a wife and mother, so all of the Duggar women are birthing children at an exponential rate.
Some thought this might change whenJohn David got engaged to Abbie Grace. She is a registered nurse and had acareer outside of the home. But, when she moved from Oklahoma to Arkansas toget married, Abbie Grace quit her job. According to The Hollywood Gossip, she started the process of getting licensedin her new home state, but it doesn't look like she ever followed through andthe 27-year-old is no longer working.
Now that the honeymoon is over and Abbie Grace isn't working outside of the home, it must mean that a baby announcement is coming any day now. All the signs point to John David and Abbie Grace being the next in line, but there's also a chance that Josiah Duggar and Lauren Swanson – who married last June – could beat them to it.
Josiah and Lauren told fans earlierthis year that they suffered a heartbreaking miscarriage last fall. However,the family believes that you should have as many children as God wants you tohave, and he will send them a child when the time is right.
Source: Read Full Article