In 2015, the country was captivated by a story that seemed too wild to be true. After two inmates, David Sweat and Richard Matt, escaped from the Clinton Correctional Facility in Dannemora, New York, police embarked on a costly, three-week manhunt that ended with Sweat's capture and Matt's death. Showtime's new limited series, Escape From Dannemora, chronicles their prison break, but one thing it doesn't cover is what David Sweat is doing in 2018.
According to The New York Times, Sweat was originally incarcerated after being convicted for the 2002 murder of deputy Kevin Tarsia. He met Matt while at Clinton Correctional, where, per amNY, they both worked in the prison tailor shop. At some point in the intervening years, they concocted their escape plan.
During the search following their eventual breakout, Sweat was shot twice in the torso, but was taken into custody alive and recovered from his injuries, CNN reported. According to another CNN article, Sweat then pled guilty to two counts of escape in the first degree and a count of promoting prison contraband, and had a sentence of three to seven years added to his original life term for murder. Afterward, he was moved to the Special Housing Unit at Five Points, where he was held in his cell for 23 hours a day, according to The New York Times.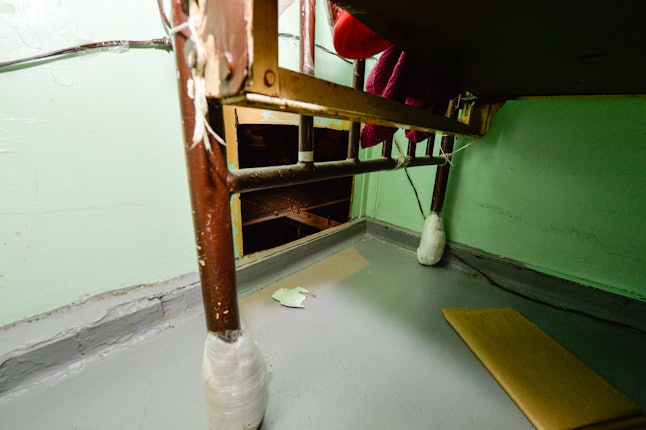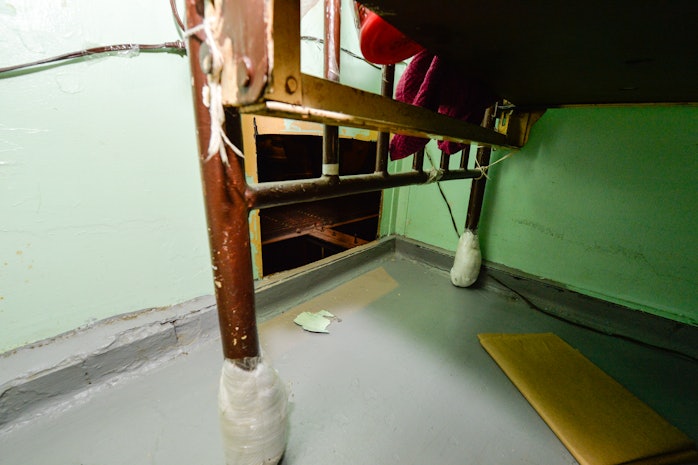 But a higher level of security didn't stop Sweat from plotting another escape. According to the Times, Sweat hatched another plan in 2017, but rather than going through with it, he shared it with prison officials— with a few conditions. Per the Times, Sweat negotiated privileges such "as an extra visit each week; the ability to receive food packages and take photos with his girlfriend and her 6-year-old daughter," in exchange for a detailed explanation of his scheme.
However, Sweat's bartering didn't work. After describing his plan to senior investigators, he was promptly transferred to Attica Correctional Facility, where he was placed once again in the Special Housing Unit. He alleged to the Times that he was told he was being moved due to a fight he claims never happened, and he was never granted any of the special privileges he had negotiated for.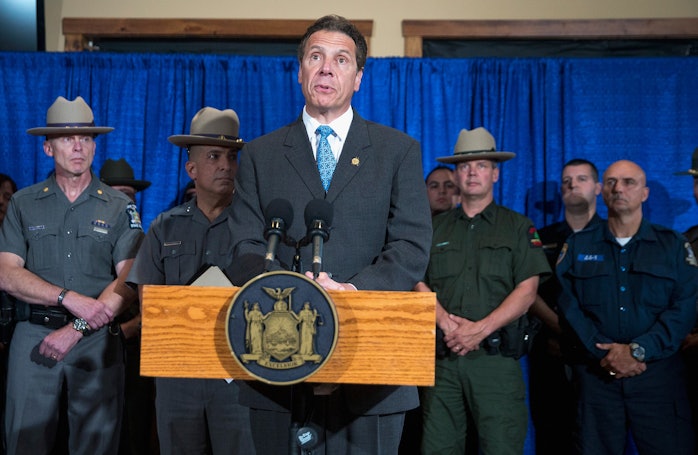 Since then, Sweat has been working on overturning his guilty plea. According to the Times Union, he lost his case with the appellate court in January 2018, and per The New York Post, he hasn't exactly been a model prisoner since then. The outlet reports that Sweat was disciplined in Attica for allegedly engaging in sex acts with his girlfriend, Frances Malanik, during a visitation.
A few months later, Sweat was transferred from Attica to Wende Correctional Facility in Alden, New York, per NBC affiliate WGRZ. Since then, he's mostly been keeping a low profile, but actor Paul Dano, who plays Sweat in the television adaptation, told IMDb that he was able to meet with Sweat in prison. "It was actually hard to walk into a prison and talk to a human being behind the glass or the bars for several hours, which we did," Dano said, referring to Sweat. "It was really important though to remember and see that that person has other parts of themselves besides the part that we know in the news, that they killed somebody and that they're in prison. And so that was a helpful reminder, but a painful one."
Though he managed to escape from Dannemora, it seems unlikely that lightning will strike twice for David Sweat. He's still incarcerated and this time, despite his best efforts, it doesn't seem like he'll be getting out.
Source: Read Full Article