Kate Middleton and Meghan Markle are both married to Queen Elizabeth's grandsons, Prince William and Prince Harry. As time goes on, though, the two duchesses will have very different roles in the royal family. Queen Elizabeth may be queen, but she still tries her best to make time for her family members — but which duchess does she spend more time with?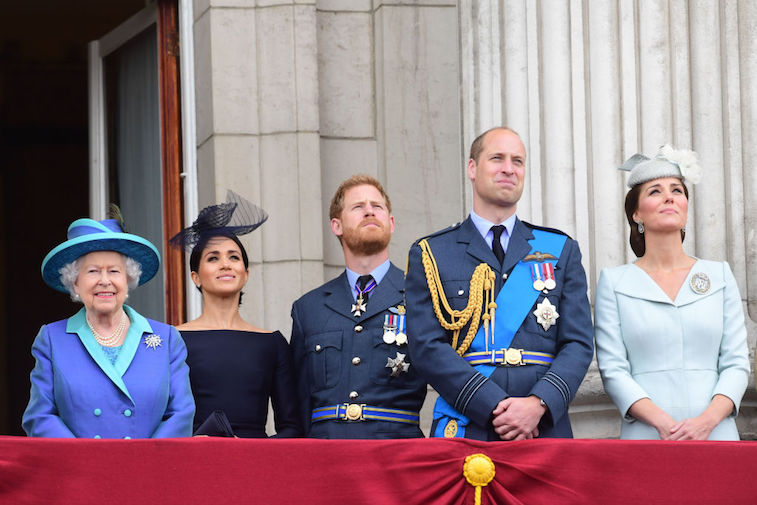 Meghan has only been in the family for a short time
Meghan is still new to the royal family, especially when compared to Duchess Kate. Meghan and Harry only met back in 2016, and by 2019, they're getting ready to welcome their first child. But Kate met Will way back in 2001, and the couple dated for years before they wed in 2011. With that said, Meghan is still working to develop the relationships with royals that Kate has had for some time. And the media hasn't made life easy for Meghan; it will be a while before she's as well-versed in royal family manner as Kate.
Kate will eventually be Queen Consort, which means she has a lot to learn
Right now, Kate and Meghan are equally in the spotlight. But as the years pass, the two women will start to see very different royal roles. When Will becomes King, Kate will become Queen Consort and be known a Queen Catherine. Her duties to the royal family will be much more important than Meghan's, since Meghan and Harry are so far down in line for the throne at this point. But with Kate's title comes a lot of learning. She can't simply be thrown into her role; she has to grow into it. And most of those lessons will come from the current queen.
Queen Elizabeth likely spends more time with Kate for royal reasons
In terms of royal status, Elizabeth probably spends more time with Kate because Kate needs to learn the royal ropes for the future. While Meghan also needs to be on her best behavior when it comes to her role in the family, the queen doesn't need to watch her as closely and shape her into the royal that Kate will someday be. These days, Will and Kate also live closer to the queen than Harry and Meghan do, and their children are grown enough to know the value of time spent with their grandmother. Both of those factors play into which duchess Elizabeth has more downtime with.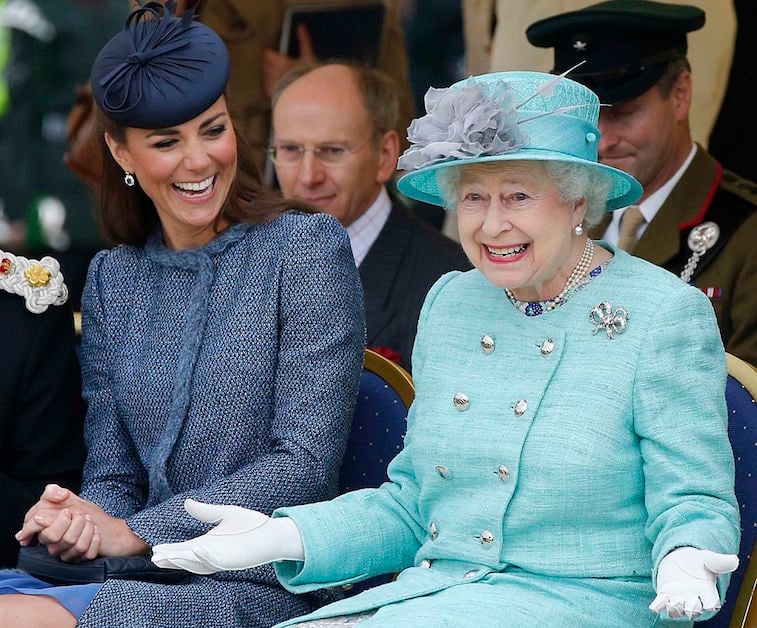 The queen reportedly still has a strong relationship with Meghan
Although it makes sense that the queen spends more time with Kate, it doesn't mean she doesn't have a close relationship with Meghan. Meghan and the queen reportedly bonded over their love for the queen's dogs when the two first met. And clearly Elizabeth respects Meghan's family, since she invited Meghan's mother for tea when she was last in the United Kingdom. However, when push comes to shove, it's more important that the queen spends time with the Duchess of Cambridge, not the Duchess of Sussex.
Check out The
Cheat Sheet on
Facebook!
Source: Read Full Article