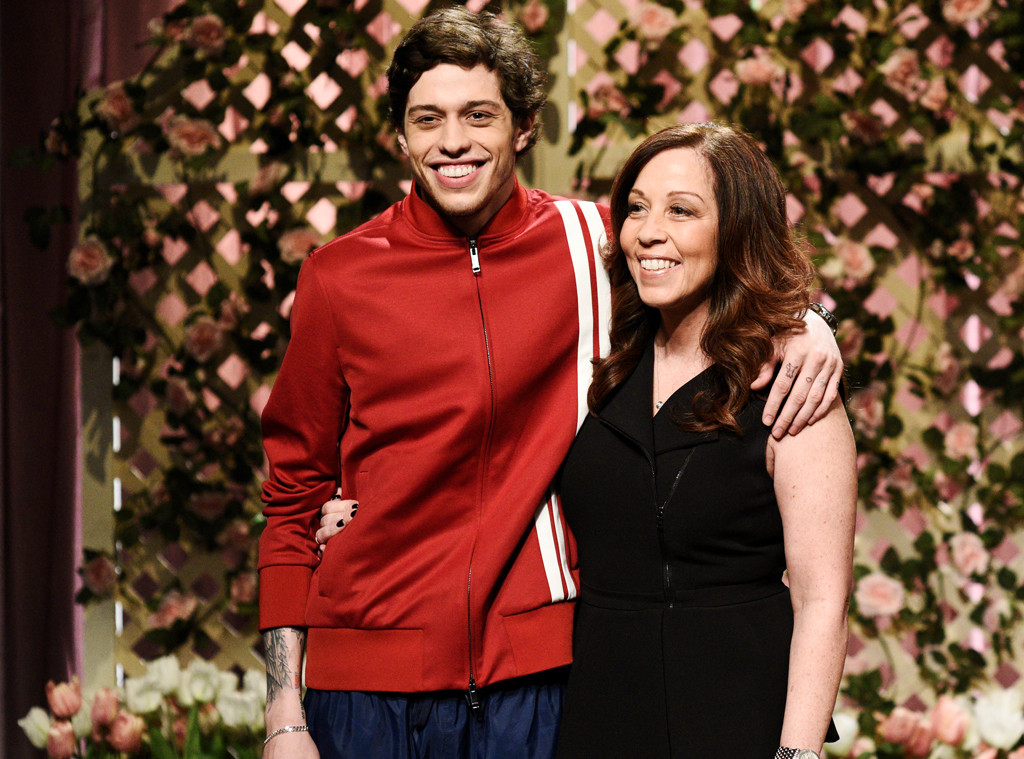 Will Heath/NBC
Pete Davidson, who is dating Kate Beckinsale, jokes that he's "lonely."
The 25-year-old Saturday Night Live star and standup comedian stopped by NBC's The Tonight Show Starring Jimmy Fallon on Thursday to work out some material and talked about the video game Mortal Kombat 11.
"There's this guy that I really like to kill in it 'cause he looks like a real douchebag," he said. "Also he has like, a hot daughter, which is like, weird, 'cause I'm like, lonely and she's like, not real."
Following weeks of rumors, Davidson and Beckinsale, 45, confirmed their romance when they were photographed kissing at a hockey game in March. Davidson later made reference to the relationship as well as criticism of the pair's age gap on SNL. Beckinsale then talked about it with the Los Angeles Times, saying, "I'm surprised by the interest. I've never been in this position before—never dated anybody who comes with their own bag of mischief."
On the Tonight Show, Davidson also talked about his current living arrangement. The star still lives with his mom, Amy Waters Davidson, 50.
To be fair, he's a part owner of their house; he helped his mother buy the almost $1.3 million Staten Island, NY property in 2017, two years after he made his debut on NBC's Saturday Night Live. And he did live away from home for a while—in fact last year, he shacked up with then-fiancée Ariana Grande in a massive $16 million apartment she acquired in Manhattan. The two broke up in October and he announced on SNL's Weekend Update, "I had to move back in with my mom."
"So, I live with my mom. Well, we bought a house together but nobody believes that," he said. "So I live with my mom, kinda, so I have like, a basement that's, uh, mine. But that's like an apartment, so I live underneath her. So like, I'm getting like, a little arcade setup down there, try to make it, try to make it a little mine."
"So, I was calling it The Man Cave, but the Mulaneys told me that if I call it that, they will no longer be my friend," he said, referencing fellow comic and former SNL writer John Mulaney and his family. "I didn't know. Do you not call the basement The Man Cave? Is that weird? So now I call it The Basement, like The Ohio State University. It means something. Oh, I don't like that college, I just, you know. It's the 'the' that's the important part. Go CSI! Division III!"
Source: Read Full Article