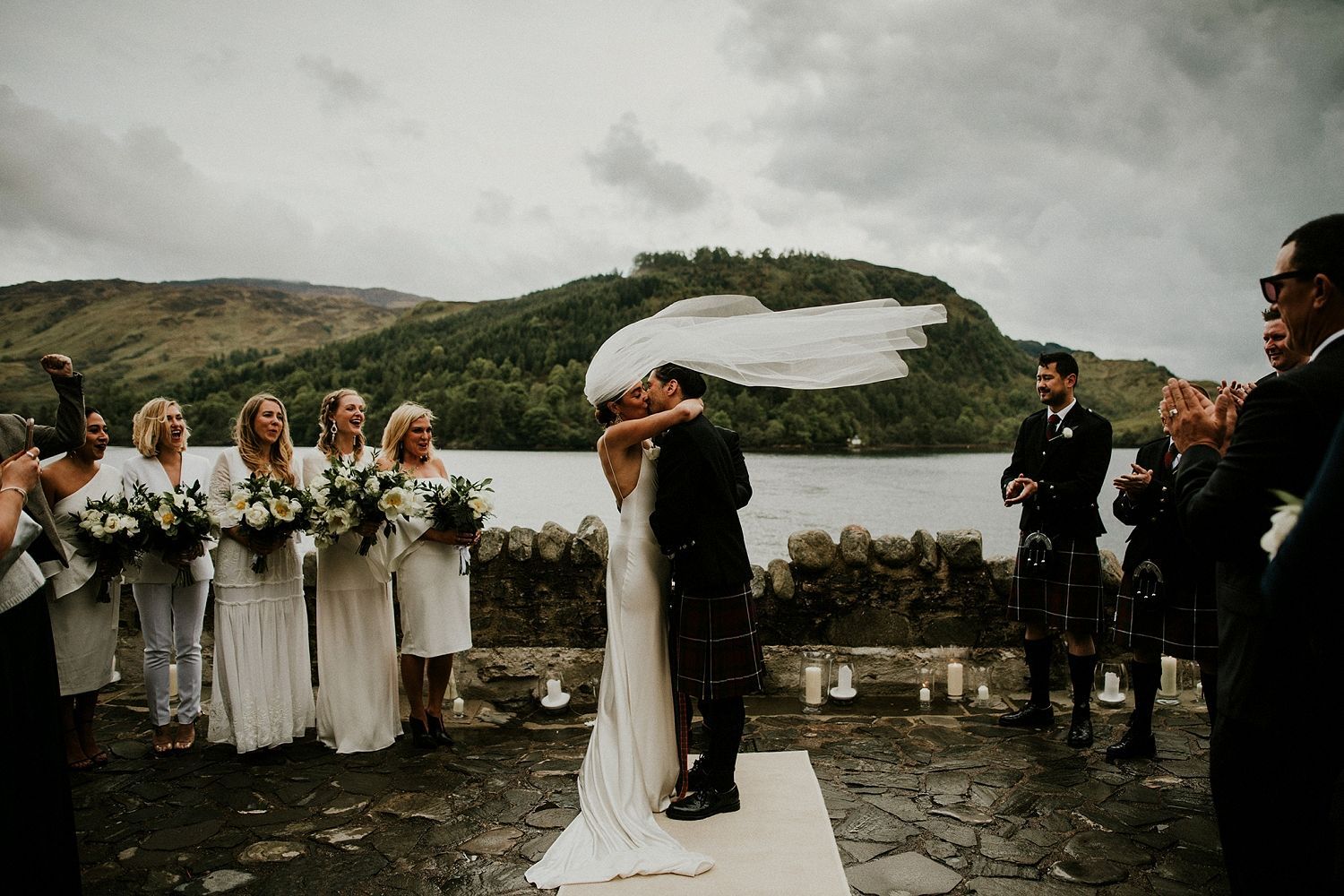 2018 is all about redefining tradition, the classics, and what it means to be a bride–and the trends for fall weddings are no different. Boho is slowly shifting to a style with a bit more polish, and a more avant-garde aesthetic is forming, with couples eager to take more risks as they plan events that speak to their style, and how they like to entertain. Old-world glamour is more chic than ever–but isn't the glitzy, Gatsby-style opulence of the past. For the modern bride, pushing boundaries, incorporating color and customization, and going back to the basics is what's in store for the upcoming season. Here, our favorite ideas for Fall 2018 wedding celebrations.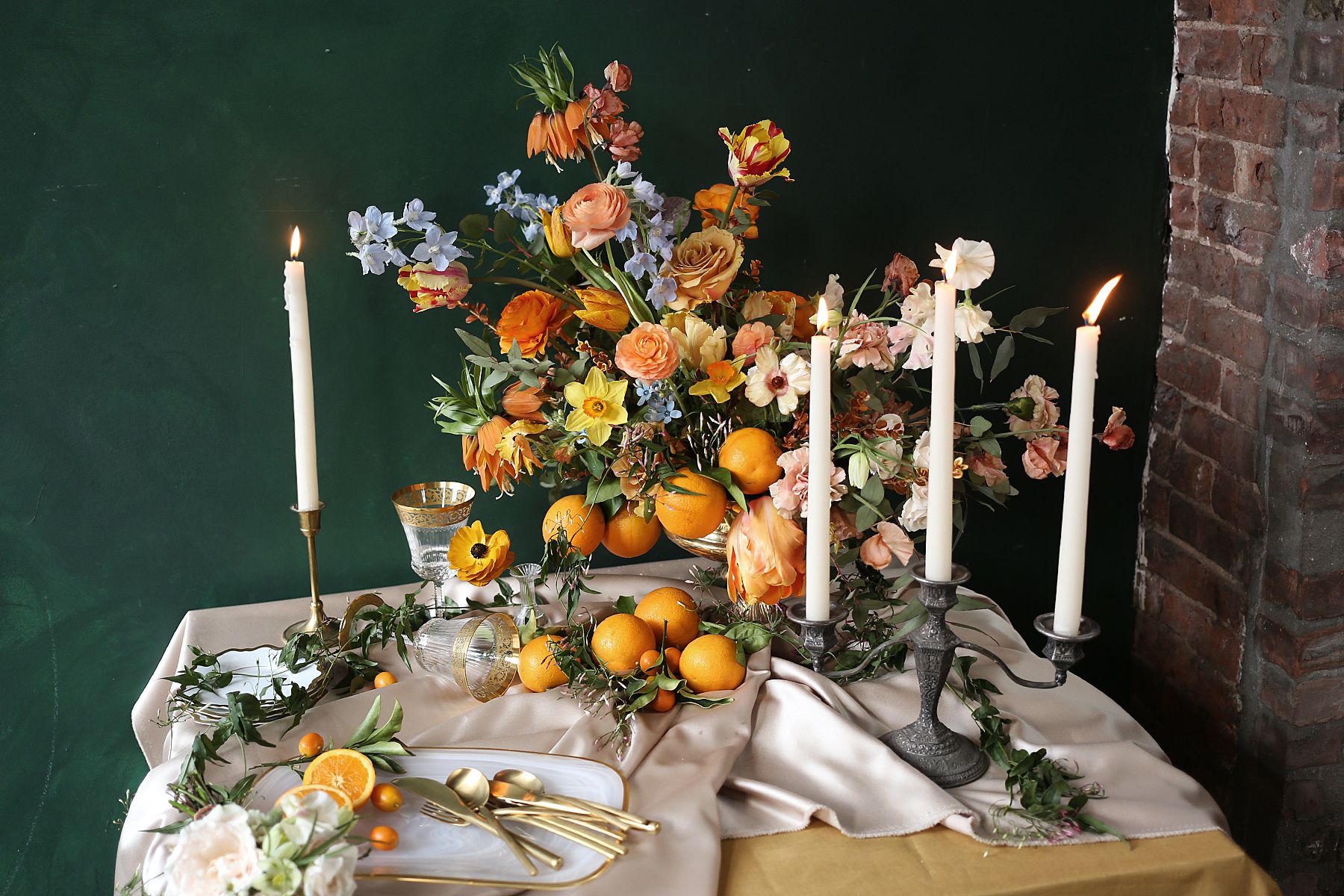 Freeze: Step away from the mason jars and twine. Trade the over-used Pinterest faux pas for fresh fruit–like citrus in rich ochre hues or deeper toned figs, pomegranates and grapes. Thoughtful floral arrangements (like these gestural ones or those in domed glass cloches) make these undeniably of this season. Stick to evergreen and seasonal produce, for color-rich centerpieces. Pro tip: incorporate those same fruits into your locally-sourced menu for your wedding reception or after-party to give your guests a multi-sensory, seasonal experience.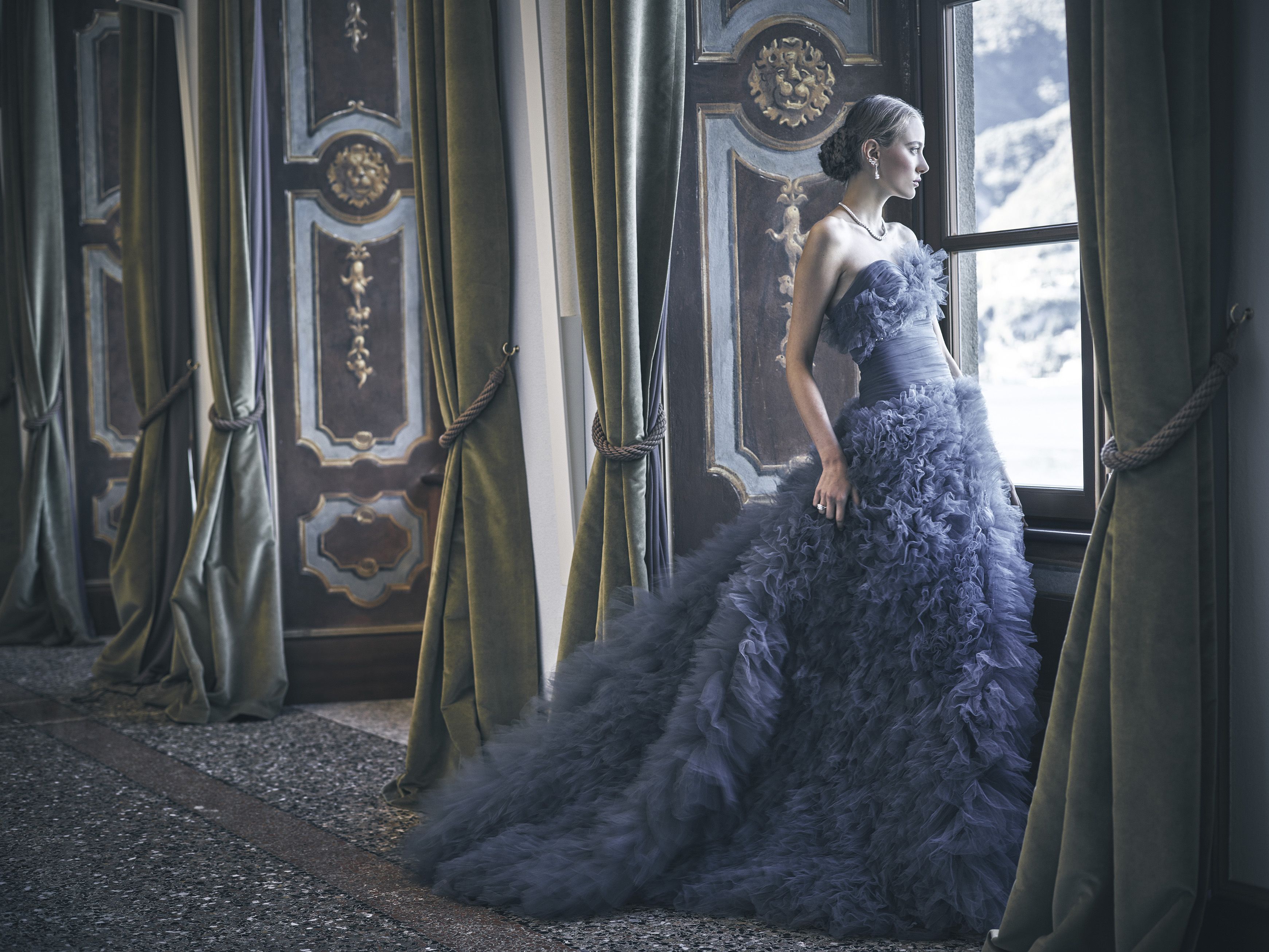 Super-sized ball skirts are effortlessly opulent and ruled the runways this year. For the modern day princess bride, this look takes new life when done in smokey or jaw-dropping jewel tones. That's right—try some color, we dare you. Luxe gemstone colors were never intended to be just for the bridesmaids, and frankly, they'll look more sophisticated in neutrals. Worried that this look won't feel bridal enough? Trust us, cascading trains and romantic ruffles are just as special (if not more) in color. This look is nothing short of unconventional and innovative–and it's breathtaking.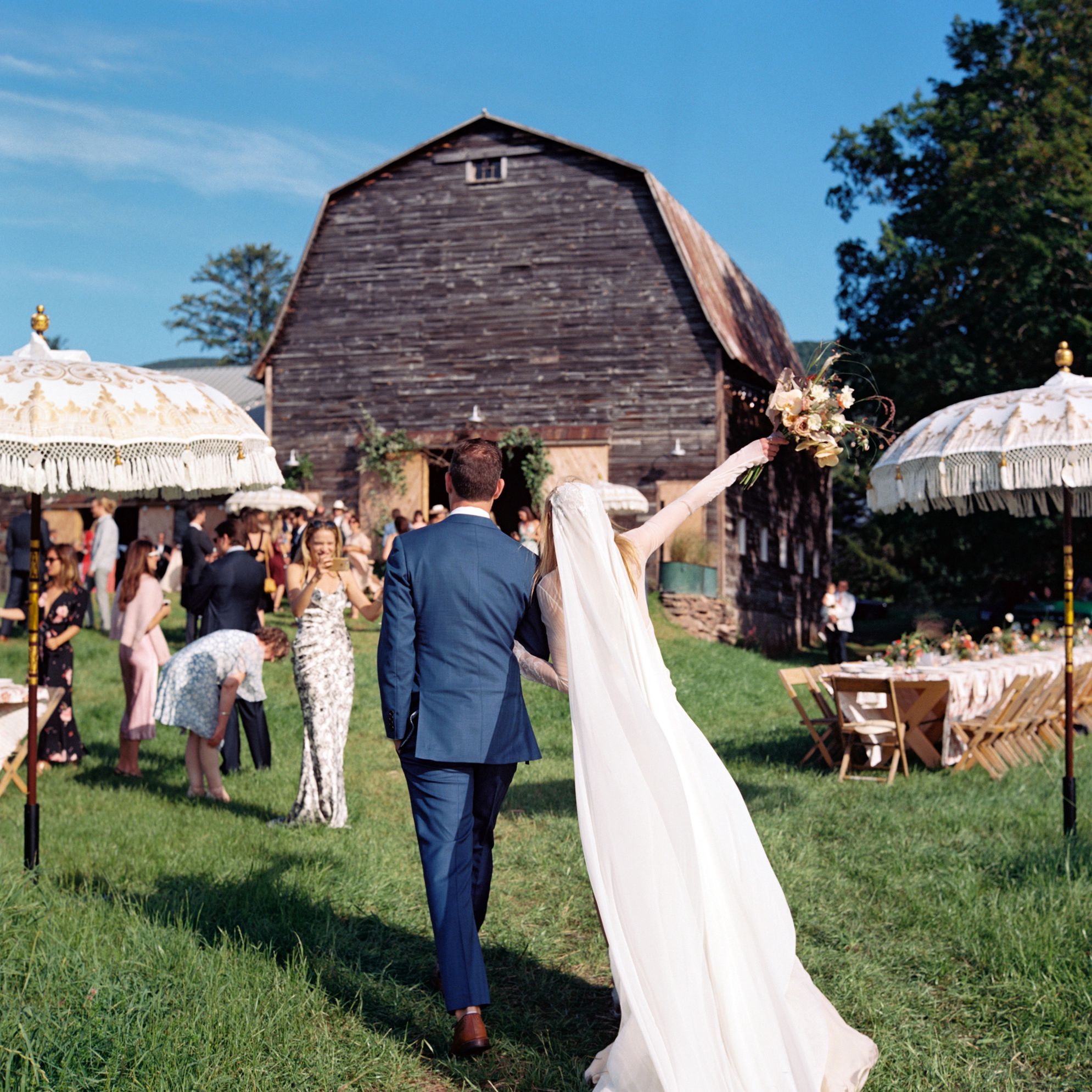 Outdoor, rustic, and barn weddings are not going anywhere anytime soon–but Coachella-inspired, unpolished bohemian affairs are taking a back seat. Skip the high-hanging chandeliers and opt for custom, handmade parasols; use colored taper candles to create a moody, yet whimsical vibe; and, use fine china and luxe textiles outdoors to give them a less-stuffy vibe. With the changing of weather, these polished, finer notes set the stage for an elevated affair–while still keeping your celebration romantic, organic, and outdoors.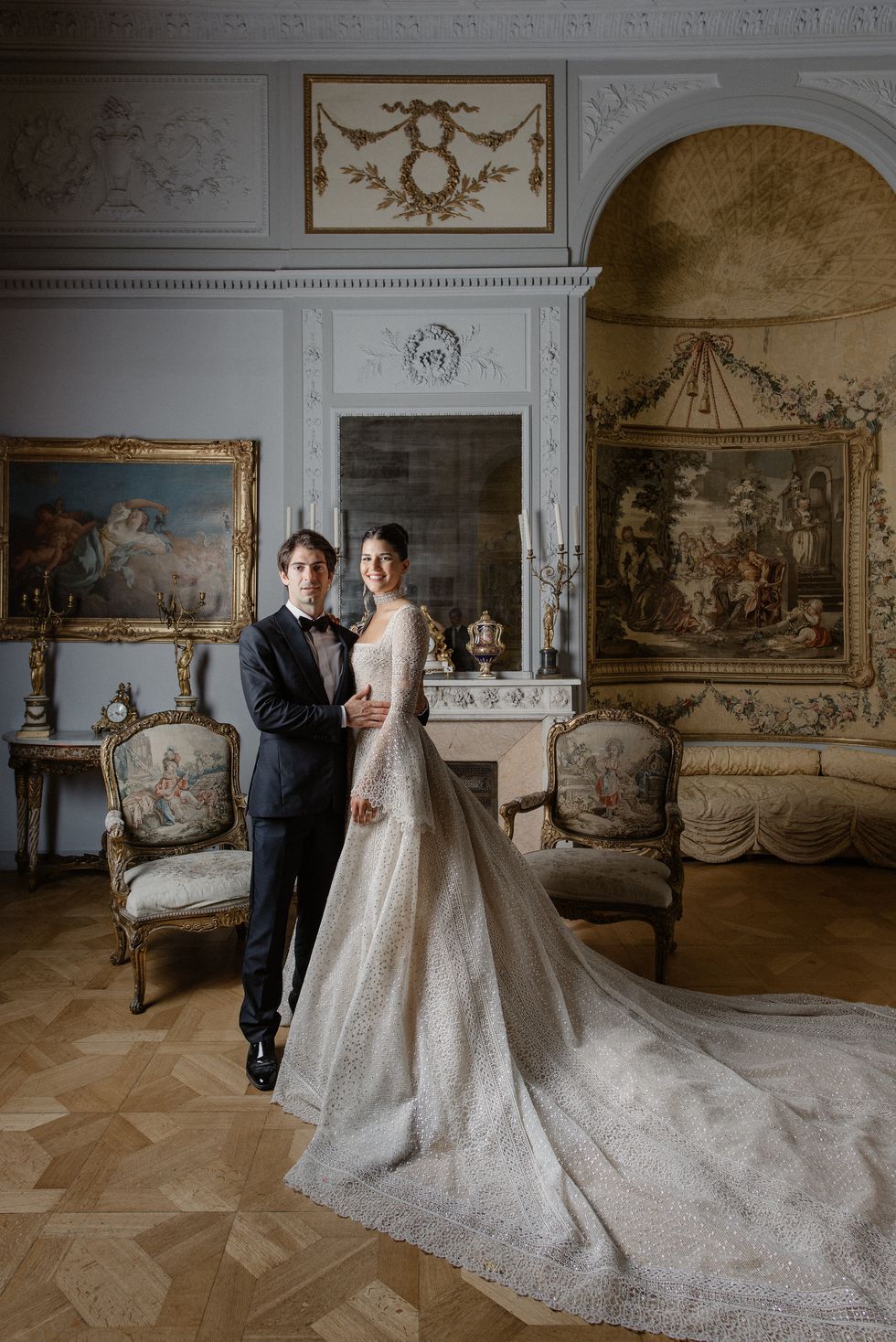 Take a page out of the Royals' wedding handbook and capture some otherworldly photographs in the parlor or ballroom of your venue that you'll treasure forever. Notable architecture and mid-century decor will naturally make for elegant, picturesque portraits–as will keeping the lighting rich. Consider a Duchess-worthy ball gown, Victorian-inspired neckline, or another fashion-centric detail compliment the regal vibes.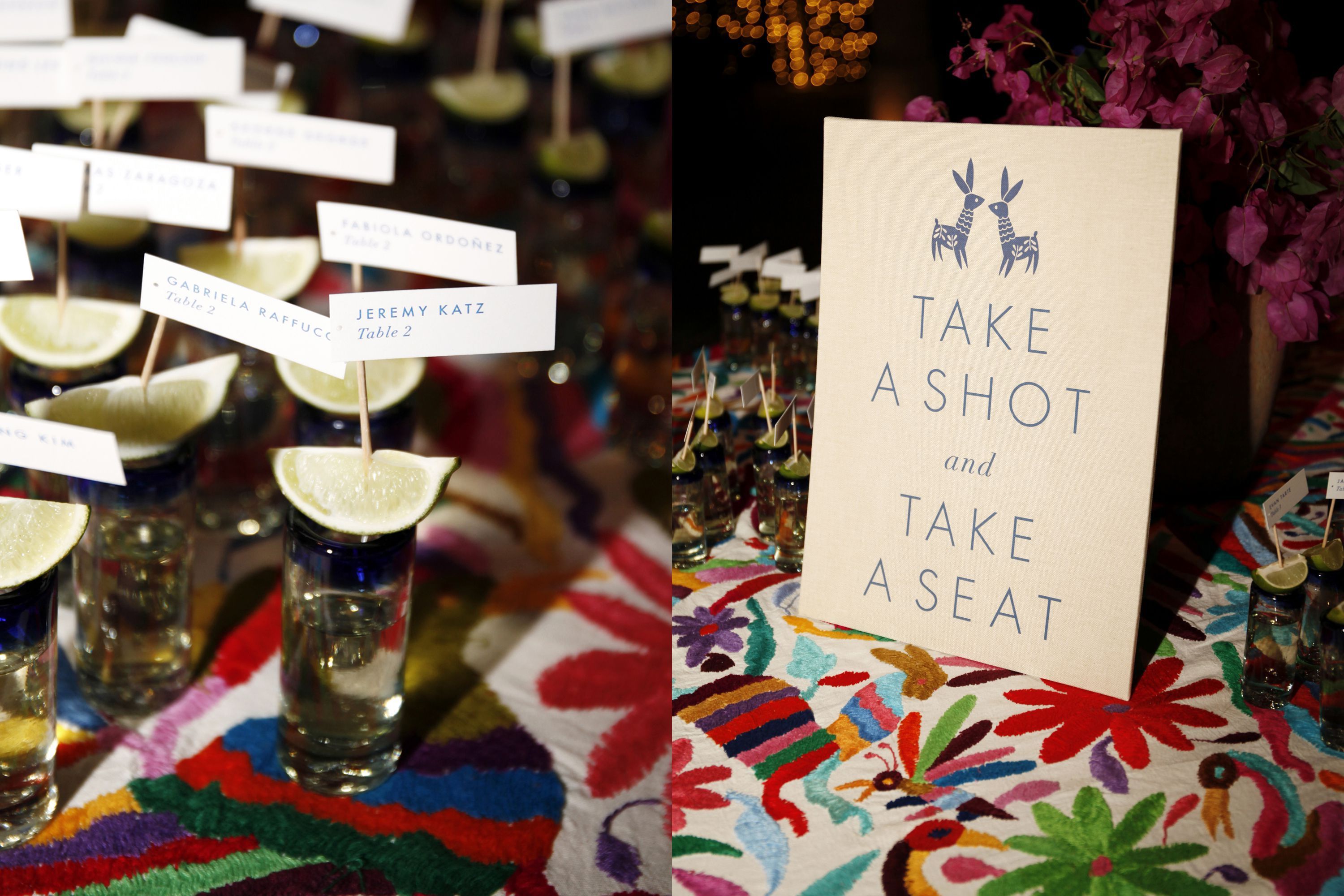 Calligraphy and beautifully designed place cards are elegant and chic, but getting the good vibes going from the moment your guests arrive to your reception sends the message that they should prepare for an amazing experience–and an epic party. Make sure the passed drink in question suits the tone of your event–the tequila shots, pictured here, kicked off a night of dancing in Punta Mita; but a petite Aperol Spritz, glass of champagne, sip of whiskey, or your favorite drink as a couple could be simply subbed in.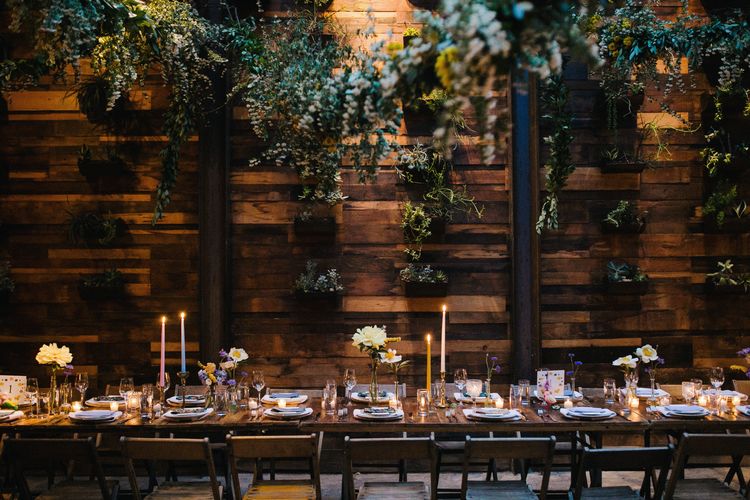 Sophisticated wood walls and cozy wooden banquet tables in opulent chestnut and maples are understated and elegant in all the right ways. Scratch the table cloth and let your table and chairs live naturally in the space for a monochromatic look that feels more modern than it does rustic. Leverage lush greenery and fall foliage for the ultimate backdrop to your intimate autumn affair.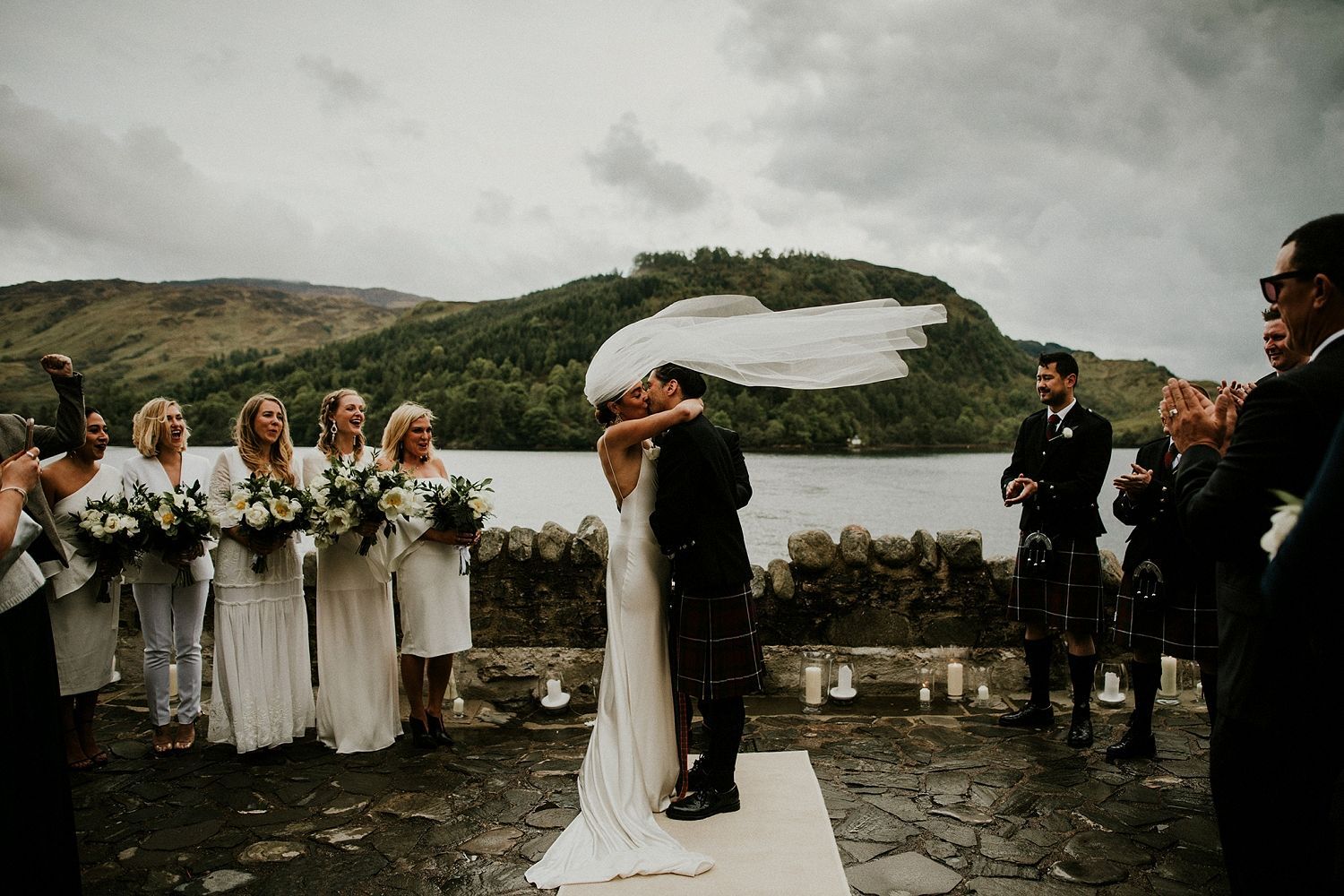 Skip the tropics and the barns. As an alternate wedding destination, rendezvous to the countrysides of the United Kingdom, where autumn is at its best. In the hills of Scotland, you'll find moody landscaped views of rolling hills and stone castles. In the English countryside, prepare for a more rustic vibe–but with a polish–or go glamorous with a historic Irish castle. Think Game of Thrones with a modern, romantic twist. You won't regret opting for a lush or historic setting for your autumnal celebration.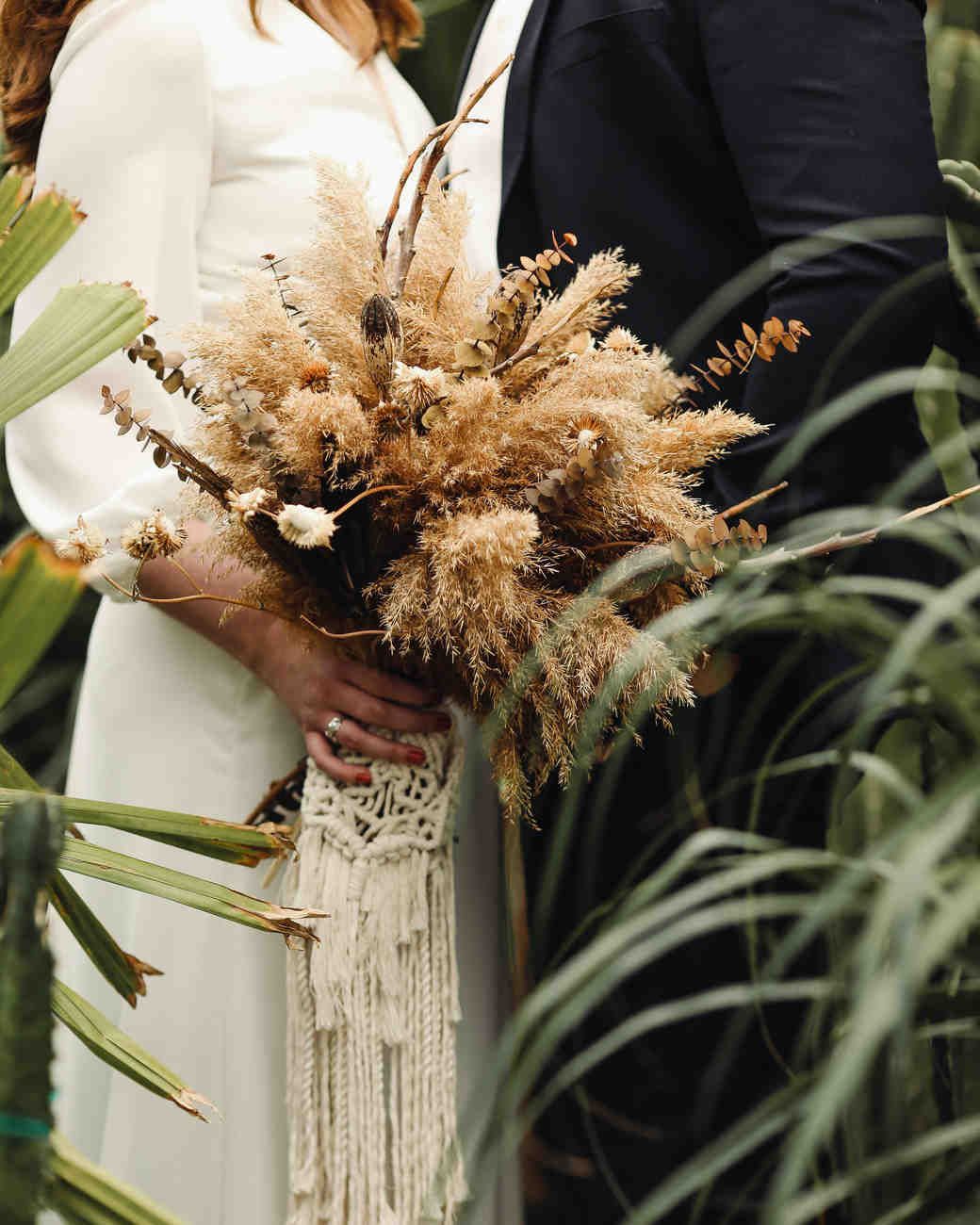 We get it, boho was big–but now, scale it back to small details. A knotted lace used in unconventional ways offers an elegant dose of bohemian style to any modern look. Textural elements and fringe make for a spirited bouquet, especially when paired with a minimal bridal gown and tawny-toned florals. Just be cautious to use this crafty folklore facet sparingly—with something this crafty in feel, a little bit goes a long way.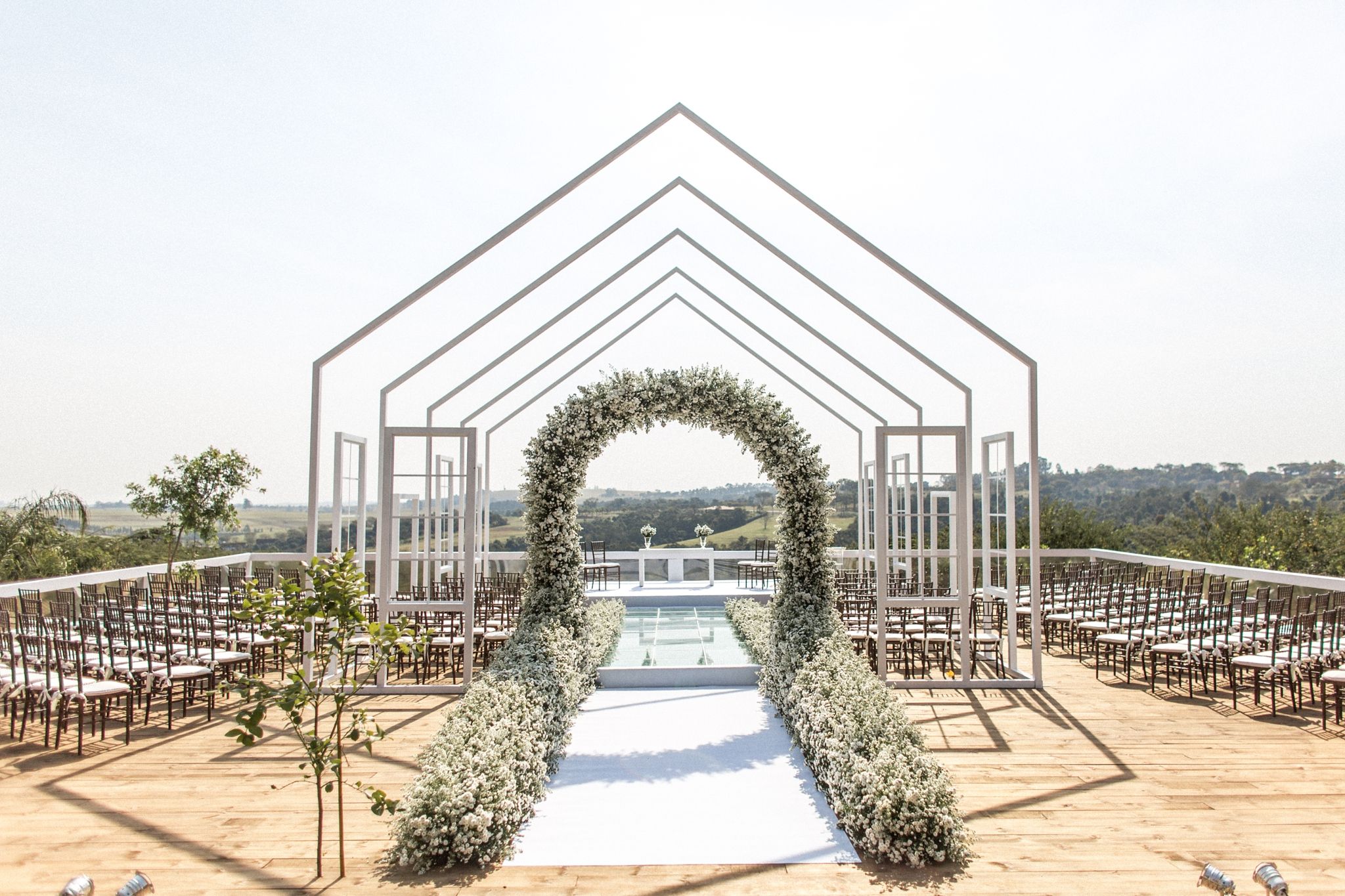 Last year's weddings were all about color, iridescence, lucite and more–but we're anticipating a stronger shift to minimal structures and open environments come Fall. Be it al fresco, in a field, or in a gallery, sleek structures are a new way to think about tents, ceremony markers, and the ways to frame your festivities. White and all 50 shades of grey drive this trend, but pops of deep, rich monochromatic color can add personality to these industrial structures.
Source: Read Full Article