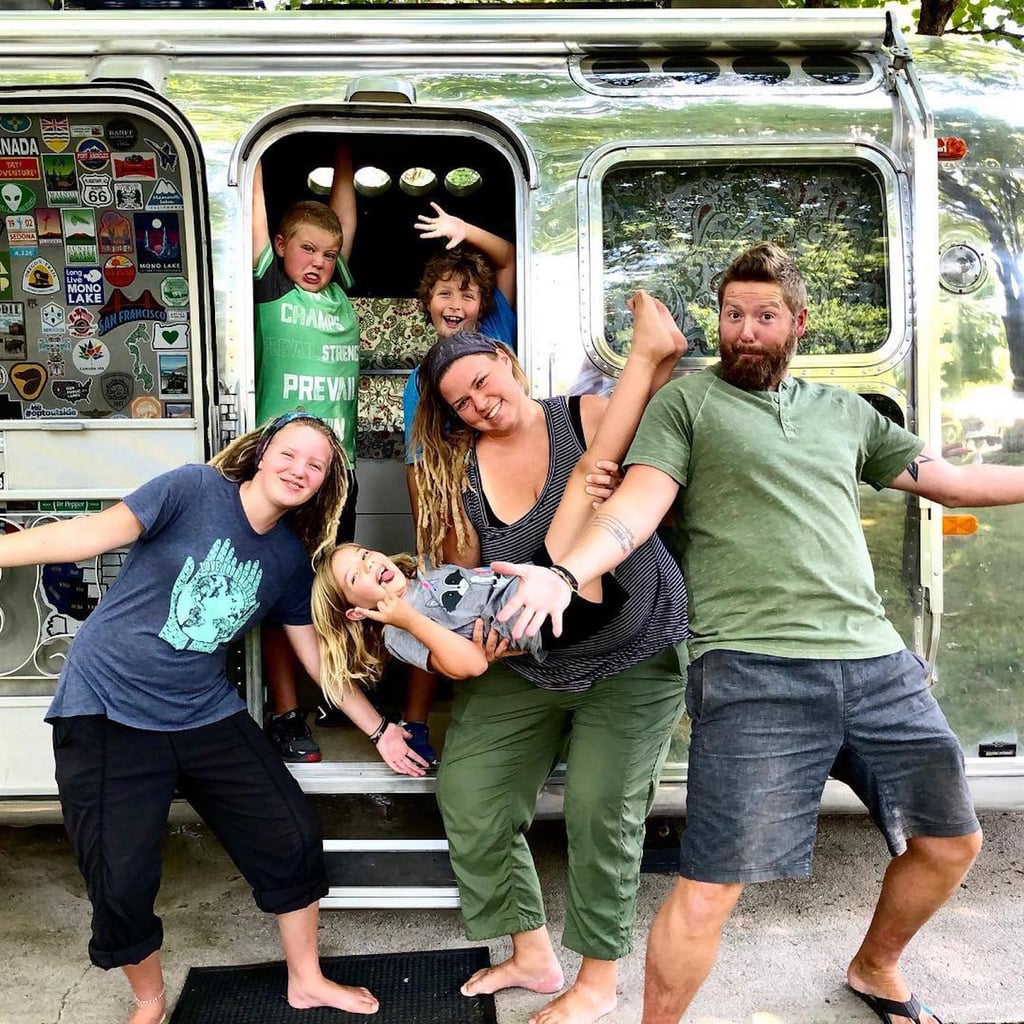 This Family of 6 Lives in a 31-Foot Vintage Airstream — Just Wait Till You See the Inside!

For the Longnecker family, home isn't a run-of-the-mill house with a picket-fence-enclosed backyard — it's a 220-square-foot vintage Airstream trailer with a backyard that changes as they travel the country. The tight-knit clan of six — Jonathan, Ashley, and their four kids, Adali, 12; Jett, 11; Jax, 8; and Ada, 6 — live full-time in their so-called "tiny shiny home," journeying from California to Tennessee and everywhere in between. I chatted with Jonathan and Ashley to discover more about their family's minimalist lifestyle (and their Teenage Mutant Ninja Turtle obsession), and man, it's making me want to invest in my very own vintage trailer.
Back in May 2015, after what they described to me as "way too many pros and cons lists," the Longneckers traded in their house (and their own personal space) for a Grand Design Reflection RV, kick-starting their new life on the road. "We thought we'd be in that forever," they told me of the roomy recreational vehicle. "There was plenty of space; the kids even had their own room with a door! However, after the first year, we just realized that it was too big and too comfortable. I mean, it had a fireplace!" Plus, paying for expensive campgrounds every night added up to quite the hefty sum, but they weren't quite ready to give up their adventurous living situation. The solution? "Boondocking," aka off-the-grid camping without hookups for water, electricity, or sewage.
Source: Read Full Article