Kate Middleton was recently spotted at a supermarket in Norfolk with Prince George and Princess Charlotte. Shoppers noticed that the duchess and her children were looking in the Halloween costume aisle before making their purchase. So obviously people are wondering what the young prince and princess are going to dress up as this year.
Here's what George and Charlotte are going to be for Halloween and the unique way the royals go trick-or-treating.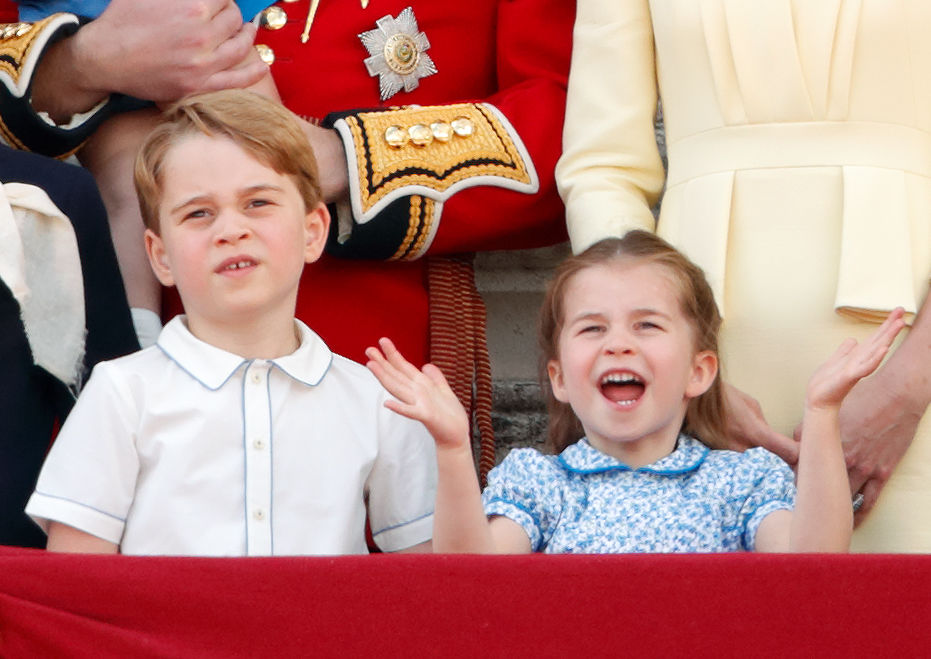 What Prince George and Princess Charlotte are dressing up as
A shopper who was in the same Sainsbury store when the Duchess of Cambridge walked in last week spoke to The Mirror about how surprised she was to see Prince William's wife and children.
"She was with Charlotte and George looking at Halloween outfits, but her bodyguard was kind of watching people with phones and telling them no pictures," fellow shopper Kathy Whittaker said.
"I didn't see what she actually bought," Whittaker admitted. "I think she bought some Halloween bits for her kids, but I don't know what. You don't expect to see that when you go shopping. I couldn't concentrate on my shopping… She just seemed to so down to earth and beautiful as always."
While Whittaker didn't see which costumes Middleton picked up for her children, other sources told Us Weekly that George is going to be a police officer this year and his sister will be a Disney princess.
"Charlotte, in particular, loves dressing up [and] is super excited and has chosen a Disney outfit," one source revealed, adding, "George wants to be a policeman [and] Kate's even got a cute little Halloween costume for Louis!"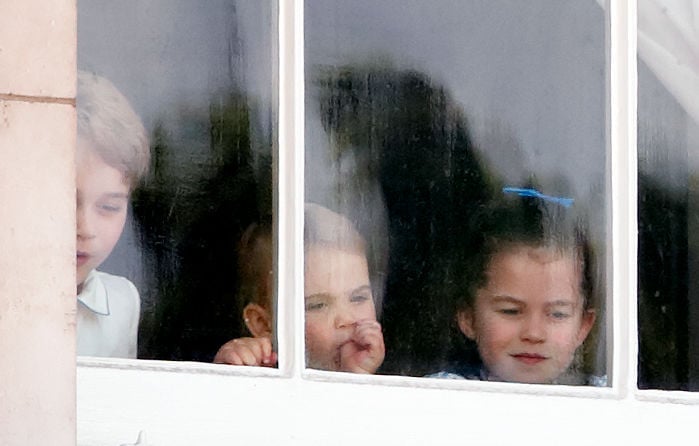 Where the children go trick-or-treating
If you thought the princes and princess might actually go around the neighborhood trick-or-treating the way most children do, think again.
Yes, William and Middleton have said that they try to do normal things with their children but fact is they're still royalty and taking them door-to-door is way too risky even with security detail. However, the Cambridge children still get the whole Halloween experience just in a more familiar environment.
"In the past, the kids have dressed up and gone trick-or-treating within the grounds of Kensington Palace, knocking on their relatives and live-in staff members' doors," a palace source said.
Other things they have planned for Halloween
But it's not just dressing up and collecting candy from their neighbors at Kensington Palace, William and Middleton also have some other fun Halloween activities planned for their kiddos this year.
Us Weekly reported that they will be carving pumpkins and baking some spooky-themed goodies as well.
"Now [that] George and Charlotte are slightly older, Kate's decided that this year the family will make pumpkin faces," a royal insider shared. "Kate and William will do the carving and the kids will decorate them. This is something Kate's really excited about as she loves seeing her kids being creative."
The insider added that Middleton, George, and Charlotte are also going to make Halloween cupcakes together.
Read more: Do Prince George and Princess Charlotte Have Any Pets?
Source: Read Full Article