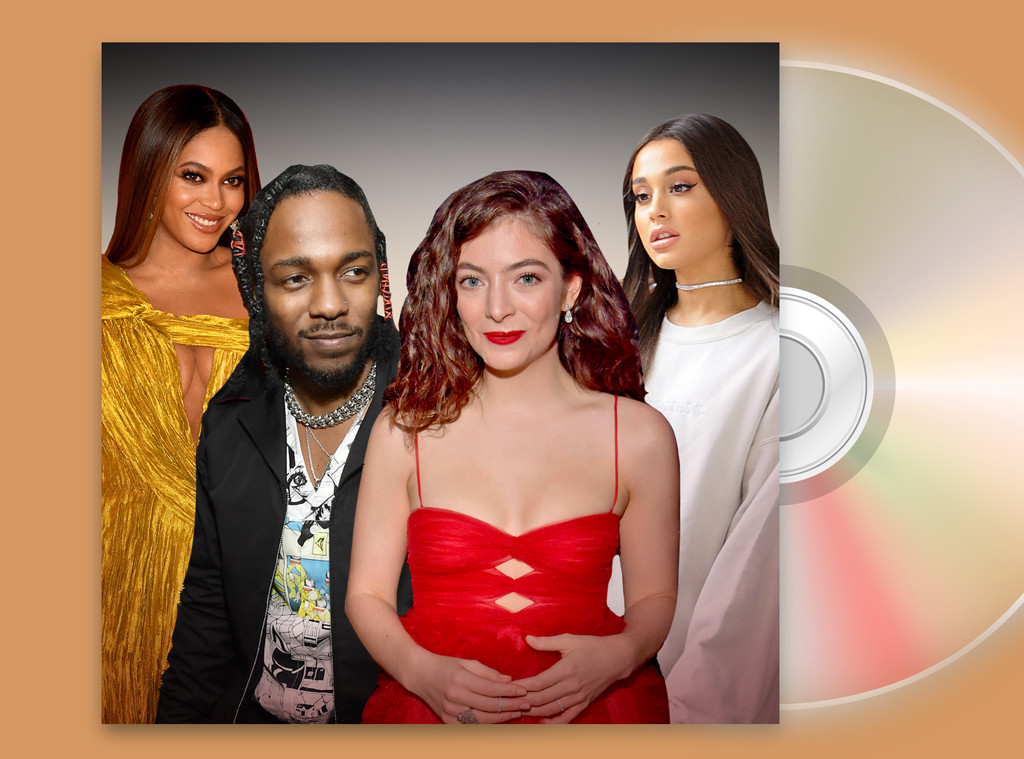 Getty Images
When the creators of The Hunger Games: Mockingjay – Part 1 approached Lorde about contributing to the film, their intention was simple:
Create a powerful song in line with Taylor Swift's "Safe & Sound" and Coldplay's "Atlas," lead singles from the franchise's first and second film, respectively, and be on your merry way. No more, no less.
And yet, when the New Zealand-born singer met with director Francis Lawrence about the project, he found himself blown away by her deep connection to the material and, suddenly, merely writing an end-credits track wasn't nearly enough. "I sat down with Lorde on the set of Mockingjay this spring and I was immediately struck by how she so innately understood what we, as both fans and filmmakers, were trying to accomplish with the film," he said in a statement announcing her involvement with the film in July 2014. "Her immense talent and keen understanding of Mockingjay's characters and themes not only have enabled her to create a song of her own that completely captures the film's essence, but her insight and passion for our project make her the perfect creative force to assemble the other songs on our soundtrack."
In a statement of her own, Lorde said of the opportunity, "Curating the soundtrack for such a hotly-anticipated film was a challenge, but I jumped at the chance. The cast and story are an inspiration for all musicians participating and, as someone with cinematic leanings, being privy to a different creative process has been a unique experience. I think the soundtrack is definitely going to surprise people."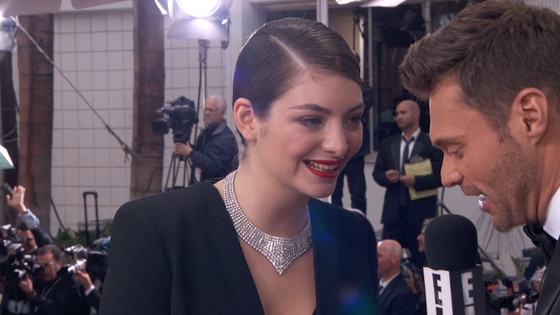 And five years ago today, just days after her 18th birthday, Lorde did just that. As she unveiled her masterpiece, an expertly curated soundtrack featuring material from artists like Ariana Grande, Kanye West, Grace Jones, The Chemical Brothers, Charli XCX, Q-Tip, Haim and many more, she surprised everyone by proving that not only was she a force to be reckoned as far as her own music was concerned, but she had excellent taste in music and an innate ability to put an album together.
In that moment, she joined a small list of A-list talent who've put music supervisors out of work, albeit temporarily, as they've tried their hands at soundtrack curation and creation. In honor of the fifth anniversary of Lorde's outstanding effort, let's take a look at the pop stars who both came before her and followed in her footsteps.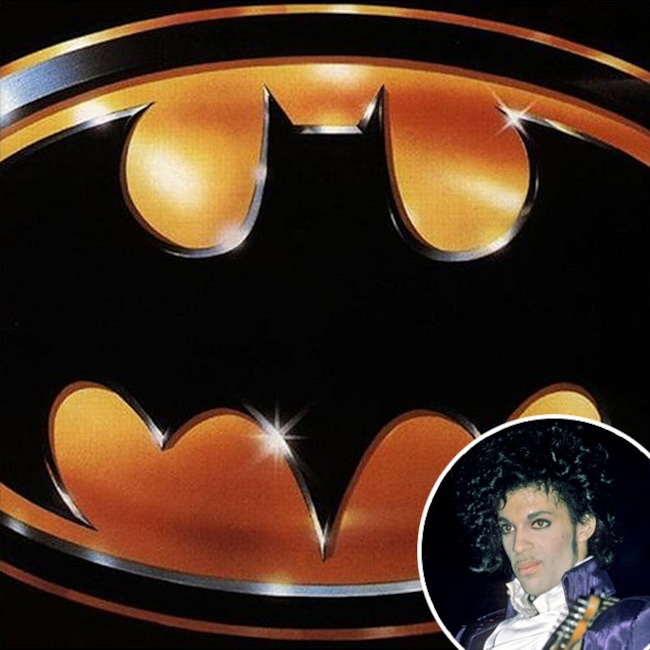 Flashback – Rhino; Getty Images
Prince: Batman
No stranger to crafting music for film after starring in 1984's Purple Rain, Prince teamed with Warner Bros. to create a soundtrack for Tim Burton's first Batman movie in 1989. Originally intended to be a duet album between himself and Michael Jackson, with the former representing The Joker and the latter as Batman, the nine-track album, consisting of three pre-existing songs the artist re-worked for the occasion and six he wrote specifically for the project, was the No. 1 album in the country for six consecutive weeks when it was released three decades ago.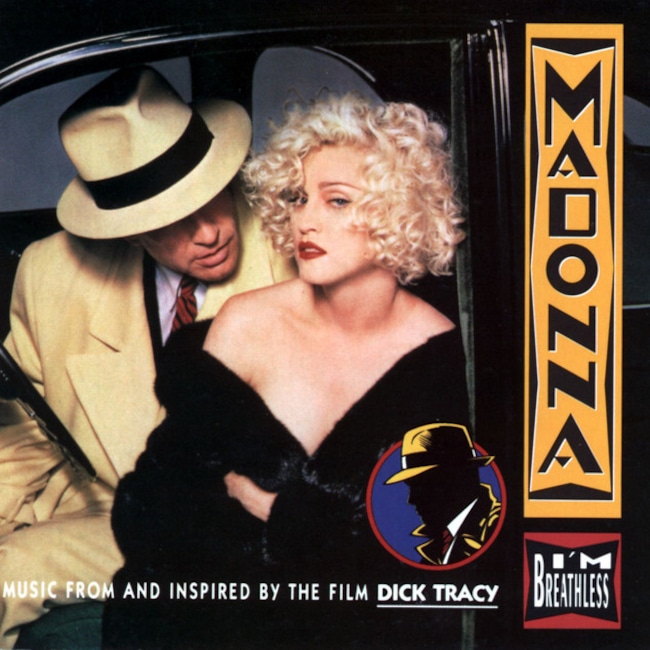 Sire Records
Madonna: Dick Tracy
After acting alongside boyfriend Warren Beatty in his passion project, a big-budget 1990 adaptation of Dick Tracy, she got to work with famed Broadway songwriter Stephen Sondheim on a companion album for the film comprised of jazz, swing and pop songs that was eventually entitled I'm Breathless. (Madonna played Breathless Mahoney in the film.) Peaking at No. 2 on the U.S. Billboard 200 that year, the album is most fondly remembered for spawning one of Madge's most successful and influential tracks: "Vogue."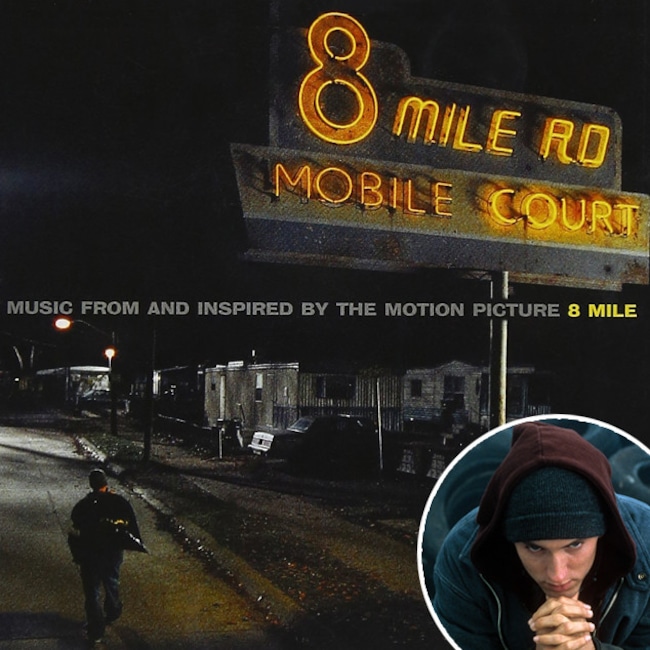 Interscope Records; Getty Images
Eminem: 8 MIle
After starring in the semi-autobiographical film based on his start in the rap game, it only made sense for Eminem to get to work on the film's official soundtrack. Appearing on five tracks himself, including the smash hit "Lose Yourself," Em, serving as executive producer of the project, enlisted fellow heavy-hitters like Jay-Z, 50 Cent, Nas, and Xzibit for the album. Debuting at No. 1, the album became the 5th best-selling of 2002 and spawned a follow-up album, comprised of songs that appeared both in the film and on the charts in 1995, the year the film's plot. "Lose Yourself" would go on to win Em the Academy Award for Best Original Song in 2003, making him the first hip-hop artist to ever win an Oscar.
Article continues below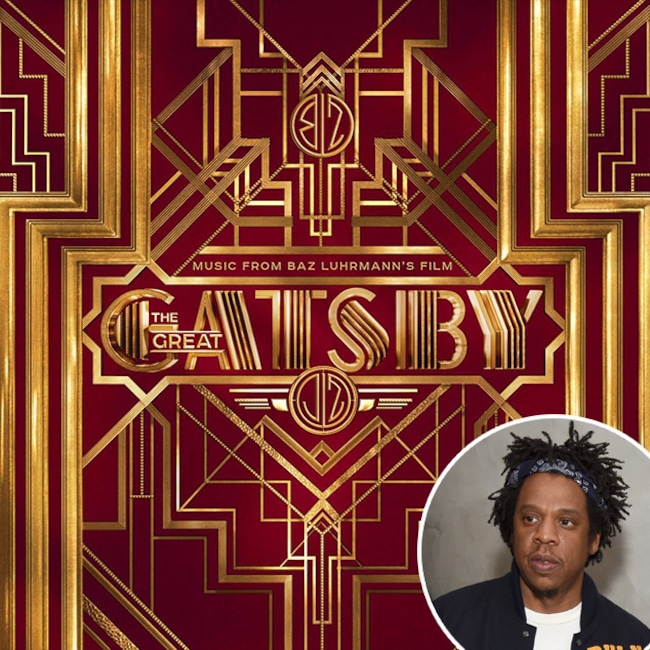 Interscope Records; Getty Images
Jay-Z: The Great Gatsby
Already known for curating great soundtracks with films like Romeo + Juliet and Moulin Rouge!, director Baz Luhrmann upped the ante for his 2013 adaptation of The Great Gatsby by tapping Jay-Z as executive producer for the film's soundtrack. After spending two years working together to transform the film's Jazz Age ideals into a blend of hip-hop, jazz and contemporary pop, a 14-track album was produced containing original pieces and cover versions specifically reworked for the film. Jay enlisted Fergie, Lana Del Rey, Florence and the Machine, The xx, and will.i.am to craft original material, while Beyonce and Andre 3000 delivered an iconic cover of Amy Winehouse's "Back to Black." The album was a hit, debuting at No. 2.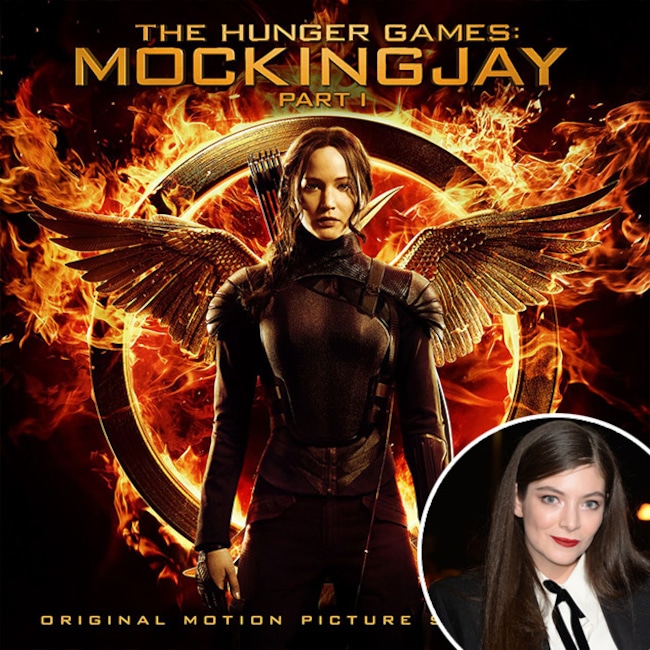 Interscope Records; Joanne Davidson/Shutterstock
Lorde: The Hunger Games: Mockingjay, Part 1
After the Kiwi pop wunderkind was tapped to create the end-credits song for the third film in the Hunger Games franchise, director Francis Lawrence, "immediately struck" with how she "innately understood" what he was trying to accomplish, handed over the keys to the castle and offered her the opportunity to "curate" the entire soundtrack. Just 18 at the time, she accepted and began to enlist up-and-comers like Charli XCX, Tove Lo and Tinashe as well as heavy-hitters like Grace Jones, The Chemical Brothers, Pusha T, Q-Tip and Kanye West for a 14-track album that just about blew everyone away. While the album only ever peaked at No. 18 on the Billboard 200, it was named to several critic's year-end lists, with Rolling Stone proclaiming it the ninth-best pop album of 2014.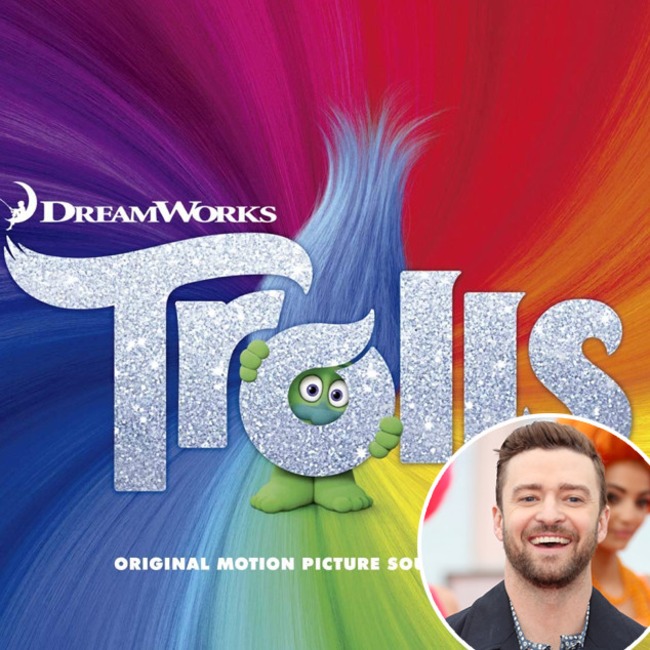 RCA Records/Getty Images
Justin Timberlake: Trolls
After signing on to voice the lead role in the Dreamworks animated film, Justin Timberlake was convinced by Jeffrey Katzenberg to oversee the music in the film as well. Sung predominantly by the film's talented cast, which included Anna Kendrick, Zooey Deschanel, James Corden and Gwen Stefani, the soundtrack also included work from Ariana Grande and Earth, Wind & Fire. While lead single "Can't Stop the Feeling" failed to land Timberlake an Oscar, it did net him a Grammy after becoming the best-selling song of 2016. The album went on to become the 11th-best-selling album of 2017.
Article continues below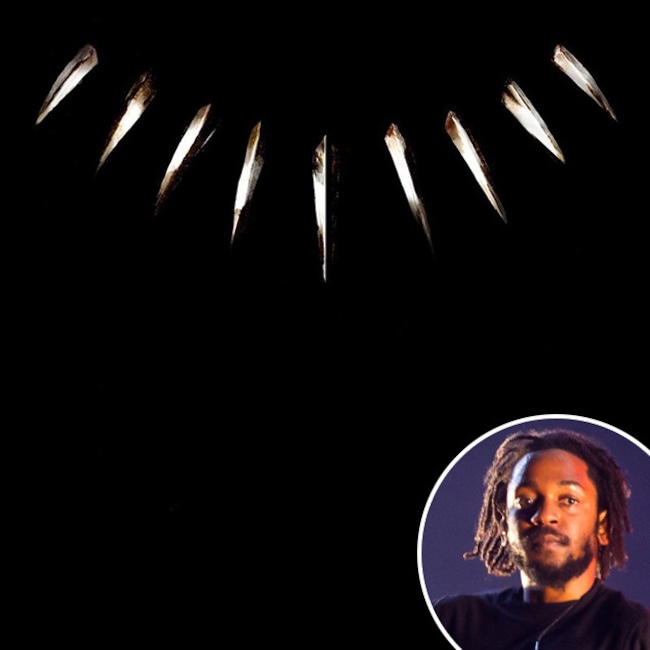 Interscope Records; Getty Images
Kendrick Lamar: Black Panther
After being approached by director Ryan Coogler to contribute a handful of songs for his groundbreaking entry into the Marvel Cinematic Universe, Kendrick Lamar decided he wanted to fully curate the project. With his fingerprints on each and every of the 14 tracks, K-Dot enlisted an impressive roster of talent that included The Weeknd, SZA, Khalid, Jorja Smith, Future, Travis Scott, Vince Staples, Swae Lee, 2 Chainz, and more. Debuting at No. 1, the album became the 12-best-selling of 2018, with "All the Stars" and "Pray for Me," his tracks with SZA and The Weeknd, respectively, becoming inescapable radio smash hits.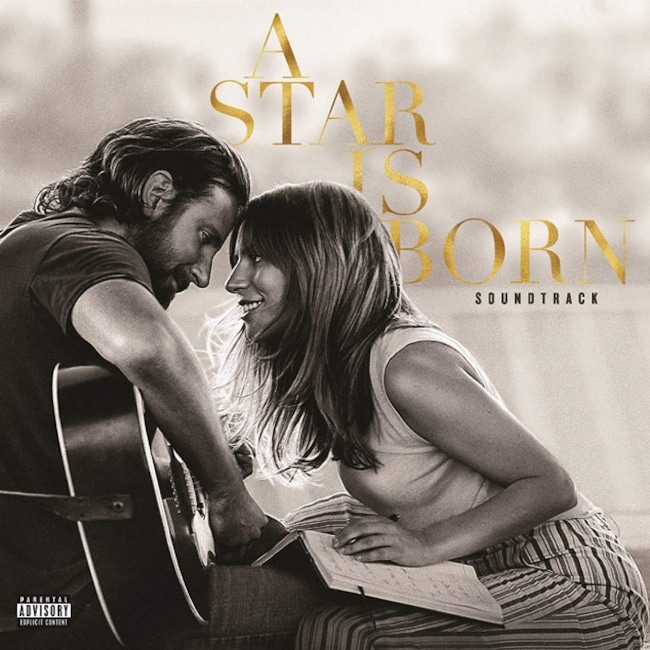 Interscope Records
Lady Gaga: A Star Is Born
When Bradley Cooper cast Lady Gaga as his leading lady in his 2018 remake of A Star Is Born, it only made sense that the pop sensation would have a hand in the music that her character Ally sings throughout the film. Enlisting a murderer's row of songwriters that included Julia Michaels, Justin Tranter, Diane Warren, DJ White Shadow, Natalie Hemby, Lukas Nelson, Jason Isbell and Mark Ronson, Gaga and Cooper oversaw the creation of a soundtrack that would debut atop the US Billboard 200, go on to be certified double platinum, and win Gaga, Ronson, Anthony Rossomondo and Andrew Wyatt the Best Original Song Oscar for the smash hit "Shallow."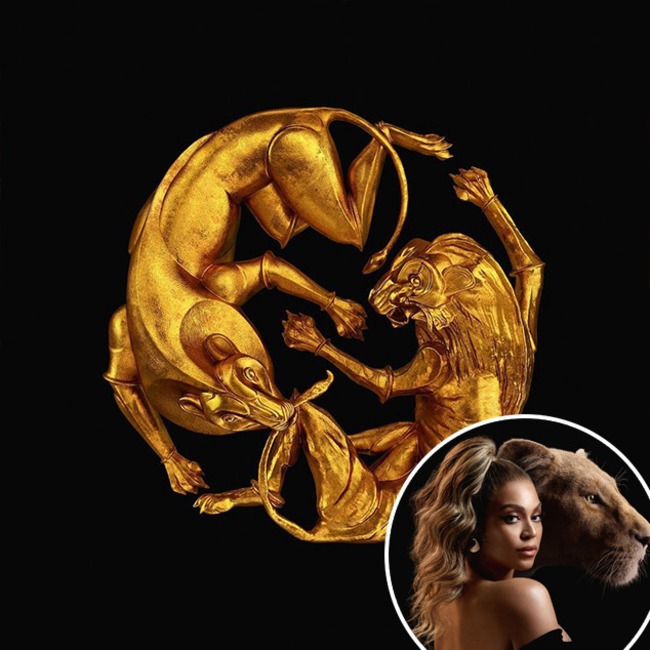 Columbia Records/Disney
Beyonce: The Lion King
Inspired by her experience providing the voice of adult Nala in Disney's photorealistic remake of The Lion King this year, Beyonce surprised everyone by releasing a companion album, The Gift, that she executive-produced and curated. Comprised almost entirely of music that doesn't appear anywhere in the film, save "Spirit," which plays during Simba's return home to Pride Rock in the film, Bey not only enlisted African artists and producers for "authenticity and heart," but made things a family affair, with appearances from hubby Jay-Z and daughter Blue Ivy Carter. Childish Gambino, Pharrell Williams, Kendrick Lamra, Tierra Whack, 070 Shake, Jessie Reyez and Major Lazer all lend their talents as well. The album debuted at No. 2, her second top 10 debut of 2019 following the release of Homecoming: The Live Album a few months earlier.
Article continues below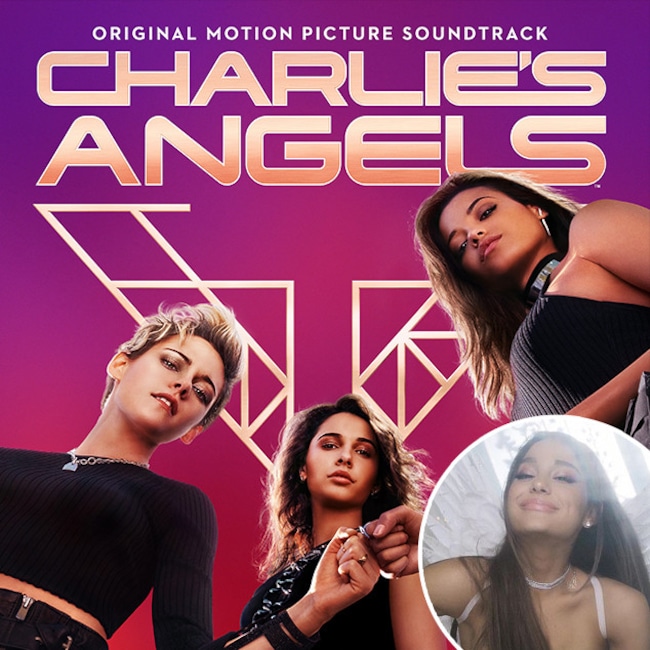 Republic Records
Ariana Grande: Charlie's Angels
To celebrate the return of Charlie's Angels via Elizabeth Banks' feminist 2019 approach, Republic Records turned to none other than Ariana Grande, who executive-produced the film's soundtrack alongside Scooter Braun and frequent songwriting collaborator Savan Kotecha. With appearances from Miley Cyrus, Lana Del Rey, Normani, Nicki Minaj, Anitta, Kim Petras, Stefflon Don, Danielle Bradbery and Chaka Khan, the album's sales have been somewhat underwhelming, peaking at No. 38 on the US Billboard 200 as of press time.
E! News returns weekday mornings at the beginning of 2020!
Source: Read Full Article