Spoilers ahead for The Marvelous Mrs. Maisel Season 2. This season on The Marvelous Mrs. Maisel, Midge (Rachel Brosnahan) and Joel (Michael Zegen) have started to move on (or have they?). While Joel begins casually dating a string of nondescript women, his wife immediately meets an eligible bachelor named Benjamin (Zachary Levi) while their families are vacationing in the Catskills. He's soon taken with Midge's "weird" personality and off-kilter sense of humor, and it doesn't take long for him to propose. However, while she initially says yes, it's unclear whether Midge and Benjamin will get married.
Anyone who's seen Chuck knows that Zachary Levi is a handsome man, and his Maisel character is certainly no exception. Benjamin is an affluent doctor who laughs at Midge's jokes and treats her like a perfect gentleman (that is, after his weird, talk-radio-hazing on their drive home from the Catskills). Midge and Benjamin quickly start dating after their moms set them up, and they realize they actually like each other. But as Lenny Bruce (Luke Kirby) points out, does Midge really want to "go back to making Jell-O molds" again? After all, she's done the whole marriage thing once before, and her life is completely different now.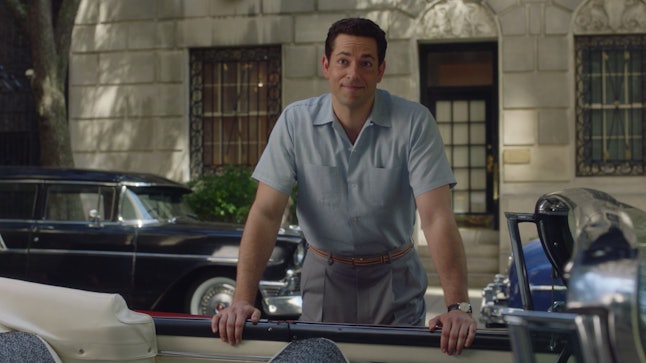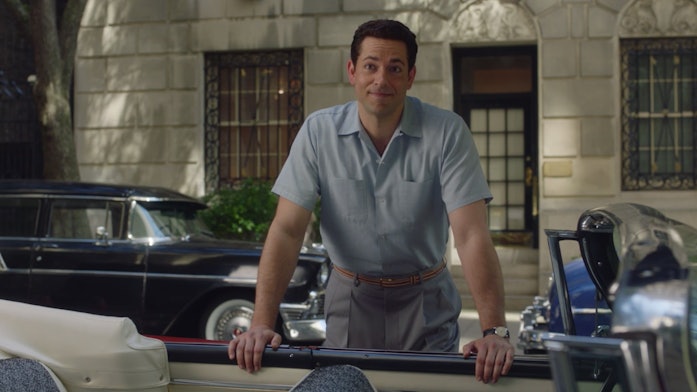 Soon enough, Benjamin proposes to Midge, and when he asks Abe Weissman (Tony Shalhoub) for her hand in marriage, he seems very much in love. However, Abe isn't going to let Benjamin off as easy as Joel. Oh no: Mr. Weissman asks for 25 character references, the names and birth dates of his family, how religious he is, his hobbies, how much time he spends on said hobbies, whether he's a dog or cat person, his favorite authors, his political affiliations — the list goes on and on. That Benjamin allows himself to go through the ringer for Midge is incredibly romantic, but as Abe points out, their relationship has moved quite fast. "I've just waited a long time to find the right person, and now I have," Benjamin explains matter-of-factly.
That said, it's unclear if Midge feels the same way. Although she accepts Benjamin's marriage proposal, she gets an invitation from singer Shy Baldwin to go on a six-month European tour. Obviously, she accepts immediately, not thinking about what that would mean for her and her soon-to-be-husband. And when Abe finally gives Midge his permission, she slowly turns around with an expression that can only be described as "terrified."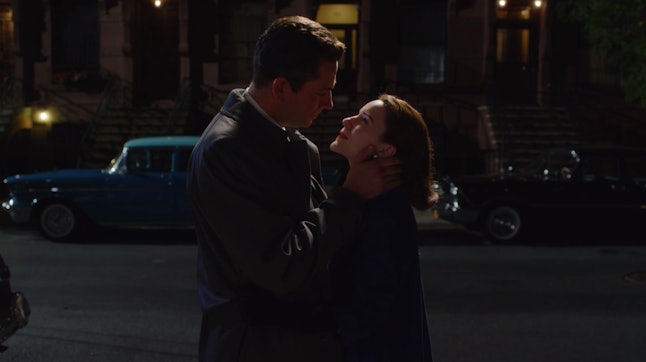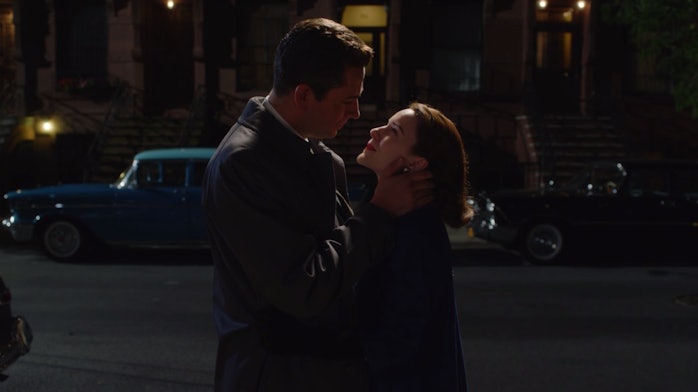 Not to mention the fact that Midge has an ongoing flirtation with Lenny Bruce. In Episode 10, she sees him perform a heartbreaking number about being alone. This hits a bit too close to home for Midge, who realizes that this profession is going to alienate her from her loved ones. But then again, the painter Declan Howell warned her as much back in Episode 7. It could be argued that Benjamin is Midge's version of Max Medina — he looks perfect on paper, as Midge points out to her best friend, Imogene, but there doesn't seem to be much of a spark. Perhaps that's why she ends up at Joel's door.
"I understand now," she tells him. "Everything's different. I can't go back to Jell-O molds. There won't be three before 30 for me. I just made a choice. I am gonna be all alone for the rest of my life." This speech certainly doesn't make it sound like Midge will be ready to walk down the aisle any time soon, and she and Benjamin's chances get even more slim when she arrives to spend the night with her ex-husband.
Unfortunately, that's all we're left with; Midge and Benjamin don't even have a proper break-up. But hopefully when Maisel returns for Season 3, we'll get a firmer answer about who Midge really wants to be with, if anyone at all.
Source: Read Full Article