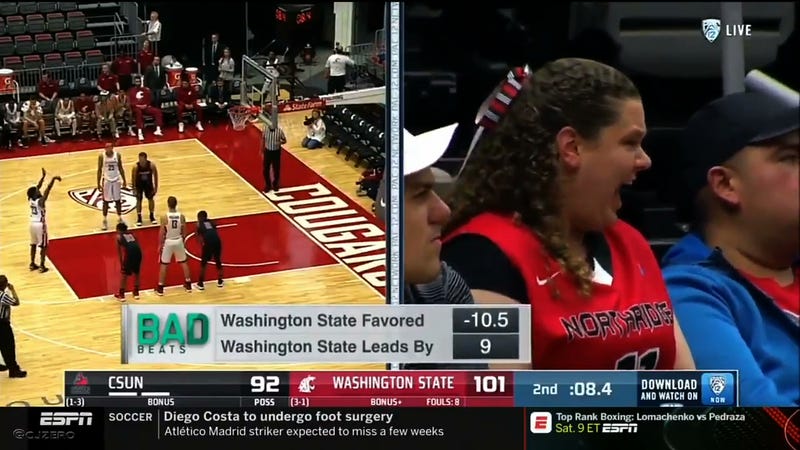 Last night on SportsCenter, Scott Van Pelt brought attention to the archetypal college basketball fan of a bad team who maybe cares too much. This shrieking Cal State Northridge fan was trying her best to pierce the eardrums of Washington State players—as well as everyone in the stadium, all the citizens of Pullman, and possibly every resident of Washington—on each opposing free throw. It was an awful sound.
A cursory search shows that she's been at it for at least five seasons:
Let us hope that the Mark Gottfried era for the Matadors is as uneventful as the Reggie Theus era, so an NCAA Tournament crowd is never subject to this punishment.
Advertisement
Source: Read Full Article