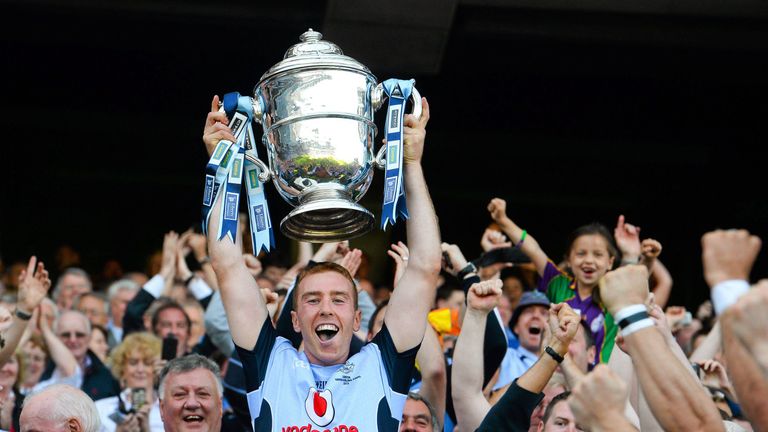 Former Dublin captain Johnny McCaffrey has announced his retirement, after playing senior hurling with the Sky Blues since 2006.
The Lucan Sarsfields club-man captained the Dubs to the 2013 Leinster title, and was a driving force in the middle of the field as the side shot to prominence under the stewardship of Anthony Daly.
"We in Dublin hurling owe a lot to Dalo for getting us back competing at the top table," he said of the Clare native in his retirement statement.
During Daly's reign, the Boys in Blue ended an 18-year wait to reach a Leinster final in 2009, won their first National League title in 72 years in 2011, and captured a historic provincial title two years later.
A devoted member of the Dublin senior Hurling team for more than a decade, @Johnnymc11 has now decided to retire from inter-county hurling. We thank him for his hard-work & dedication in the Dublin jersey, and we wish him all the best in the years to come ??#UpTheDubs pic.twitter.com/gzX1qQ3wgt
McCaffrey also skippered the county to a Leinster minor title in 2006.
"I was very lucky to have played with some of the best hurlers that Dublin has ever produced," McCaffrey continued.
"I want to wish Mattie (Kenny), his management and all the players the very best for the 2019 season. I look forward to supporting you all the way."
The Dubs are preparing for life under new boss Kenny as they begin their Walsh Cup campaign against Carlow next week.
Make sure to keep up with all the latest GAA news and analysis via skysports.com, the Sky Sports mobile app and @SkySportsGAA on Twitter.
The Sky Sports mobile app will keep you up to date with the latest news from Gaelic games – here's how to receive the alerts you want.
Source: Read Full Article