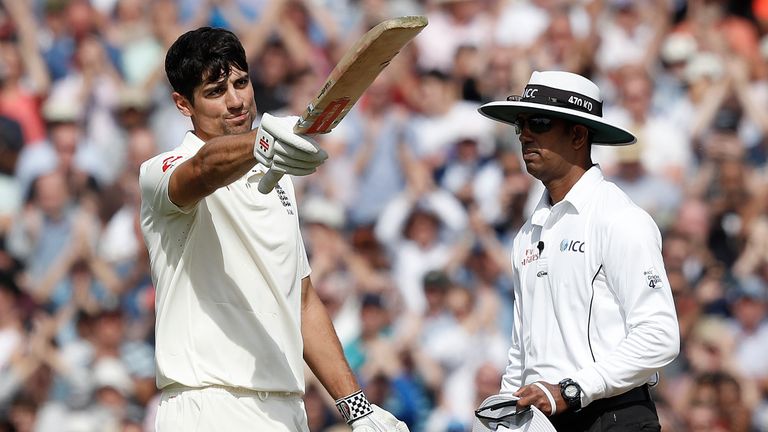 Crushing lows, exhilarating highs and a fairy tale farewell. Sam Drury looks back on another eventful year for England's cricketers…
January 8 – Sydney, Australia
As Steve Smith raised the Ashes urn high above his head, Joe Root was sleeping soundly in a darkened England dressing room at the SCG. A harrowing series was over, culminating in an innings victory for Australia and the England captain struck down by a bout of viral gastroenteritis. While Root was perhaps dreaming of better times ahead, the harsh reality was displayed for all to see on two garish oversized hand-shaped cardboard cut-outs. Australia 4, England 0. Welcome to 2018.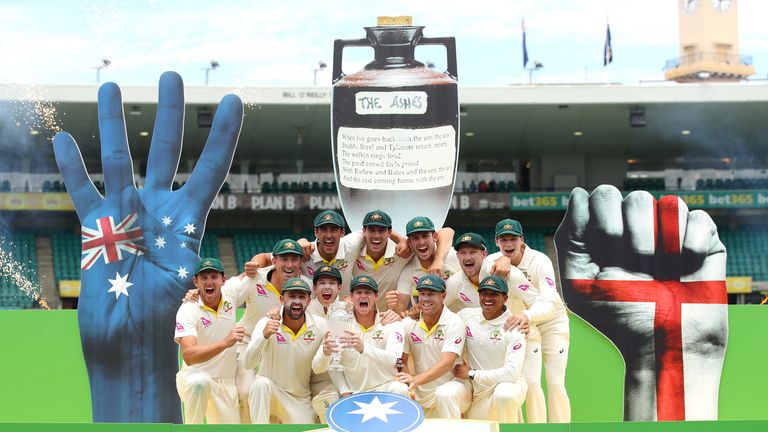 March 22 – Auckland, New Zealand
The nadir for Root's England. Any notion that things could only get better after their Ashes humbling evaporated within an hour of the first Test against New Zealand beginning. Trent Boult and Tim Southee tore through the top order, England's customary lower-middle order fightback never arrived and the wickets kept tumbling. At 27-9 a Test record low total was looming. Craig Overton's unbeaten 33 meant that particular humiliation was avoided but it was of little solace as the final wicket went down with a meagre 58 on the board.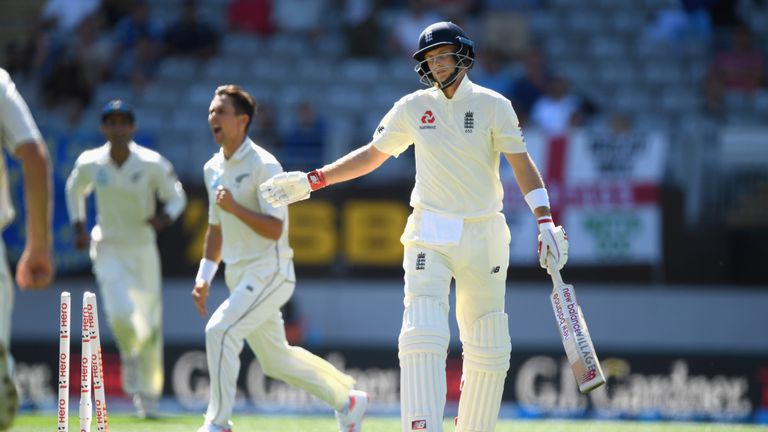 "I'm sorry to say, it was pretty inept batting. Astonishing stuff."
Michael Atherton on England's collapse
The match ended in another innings defeat for England and confirmed Root's belief that something had to change if the team were to compete away from home. Jack Leach and Mark Wood were drafted in for the second Test to provide some variety to a bowling attack that had appeared increasingly one-paced as the winter progressed. England were much improved in Christchurch but bad light and stubborn resistance from the Black Caps' tail denied them victory and condemned the tourists to a series defeat.
May 15 – London, England
Little under a month after his appointment as England's new national selector, Ed Smith addressed the media at Lord's having already made his mark with the announcement of his first Test squad. A double hundred for Hampshire the day before had not been enough to earn James Vince a reprieve, in his place was Jos Buttler, called back early after starring for Rajasthan Royals in the IPL.
After a winless winter, change was afoot and the inclusion of Buttler, one of the world's top white-ball talents but whose outings in red-ball cricket had become increasingly rare, was a bold step. It would prove to be indicative of how England approached Test cricket – on and off the field – for the rest of the year but, despite a fifty for Buttler, the immediate impact was negligible as Pakistan won handsomely in the first Test of the English summer at Lord's.
England hit back at Headingley though with Buttler to the fore, top-scoring with an enterprising 80 not out in an innings victory for the hosts. It was one of seven 50-plus scores, including a maiden Test century, for the Lancashire batsman as he cemented his place in the side and ended 2018 as vice-captain.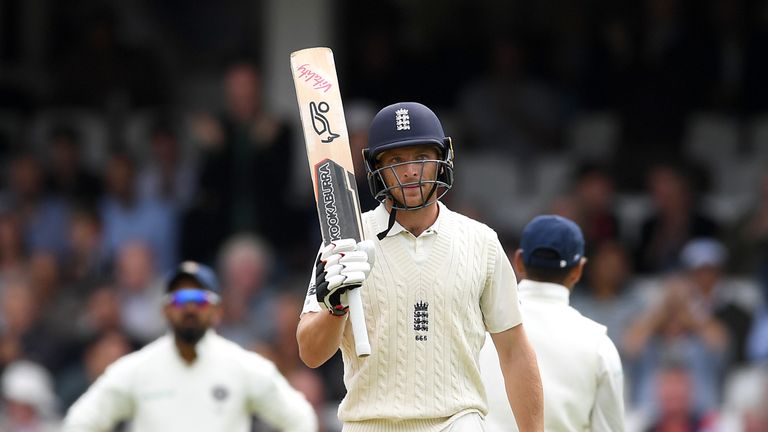 "I think the recall of Buttler was actually the key decision of the year."
Michael Atherton
June 19 – Nottingham, England
Leading 2-0 in the five-match one-day international series against an Australia side still feeling the effects of the ball-tampering scandal, England had the chance to wrap up a series win at Trent Bridge. Eoin Morgan's side are known to prefer chasing but Tim Paine won the toss and asked England to bat first. Three hours later, when Alex Hales launched the ball over the ropes to take the home side past their own world record total of 444, batting first didn't seem so much of a hardship.
Jason Roy blitzed 82, Jonny Bairstow hammered his way to 139, Hales smashed 147 and Morgan scored a rapid 67 as England hit 21 sixes in a remarkable display of hitting and finished on 481-6. Had Hales and Morgan not been dismissed in successive balls then surely they would have breezed past 500. That wasn't to be but 481 was more than enough to win the game, by 242 runs, and the series.
"Two or three years ago, I'd have never thought we'd get so quickly to this stage, where 500 is possible. To be perfectly honest, England will be a little disappointed they didn't get it today, as remarkable as that sounds – it was a great opportunity."
Nasser Hussain
A 5-0 whitewash was completed after a magnificent Buttler century at Old Trafford and by the year's end, England had celebrated series wins over Australia (home and away), New Zealand, India and Sri Lanka – as well as suffering a shock defeat to Scotland at the start of the summer. The England ODI juggernaut rolls on though with just Windies and Pakistan to go before they get the chance to match their females counterparts and win a World Cup on home soil.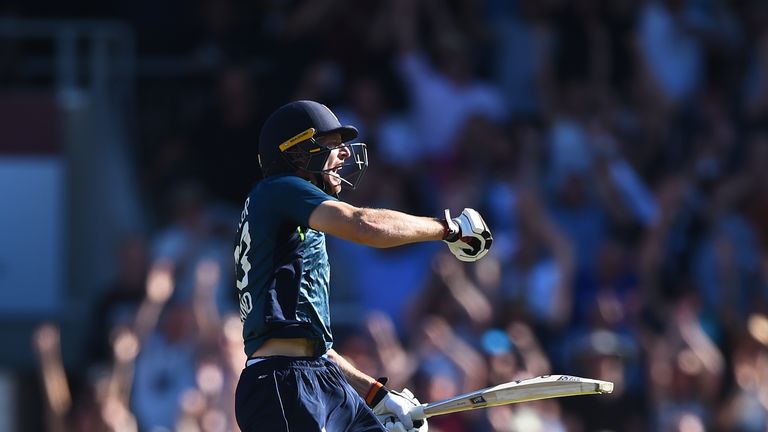 "You will go a long way to see a better innings. He might not play a better innings all throughout his career."
Ricky Ponting on Buttler's ton at Old Trafford
August 4 – Birmingham, England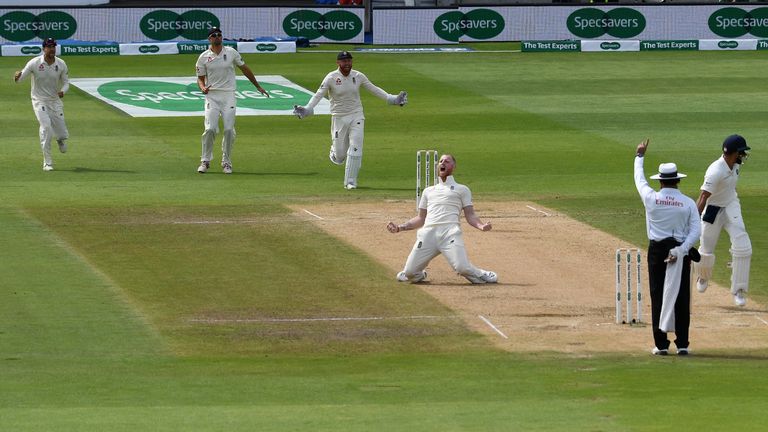 Edgbaston was someway short of capacity but as Ben Stokes bellowed triumphantly and sunk to his knees, the roar from the crowd was enough to suggest otherwise. The seemingly unstoppable Virat Kohli was gone and after three and a bit days of momentum lurching one way and then the other, an exhilarating Test had taken one final, decisive turn.
The day had begun with India needing 84 runs to win and England requiring five wickets. James Anderson struck in the first over but while Kohli remained, India had the edge. He whittled the runs required down to 53 before Stokes angled the ball into the India skipper's pads and trapped him in front. Mohammed Shami followed later in the over and when Hardik Pandya edged to slip a few overs later, Stokes had another to clinch a memorable England win.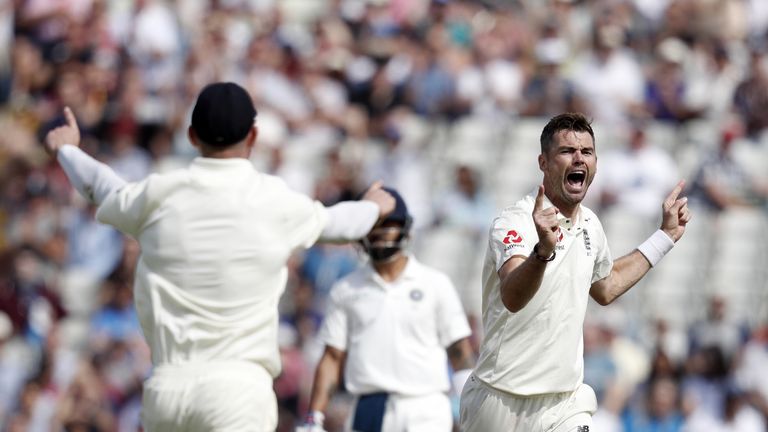 Stokes would miss the next Test at Lord's to face trial at Bristol Crown Court but in a match that had seen Sam Curran announce himself as an international cricketer and Kohli come through an absorbing contest with Anderson on his way to a brilliant hundred that rubbished the notion that he couldn't cut it in England, the all-rounder signed off with a match-winning contribution.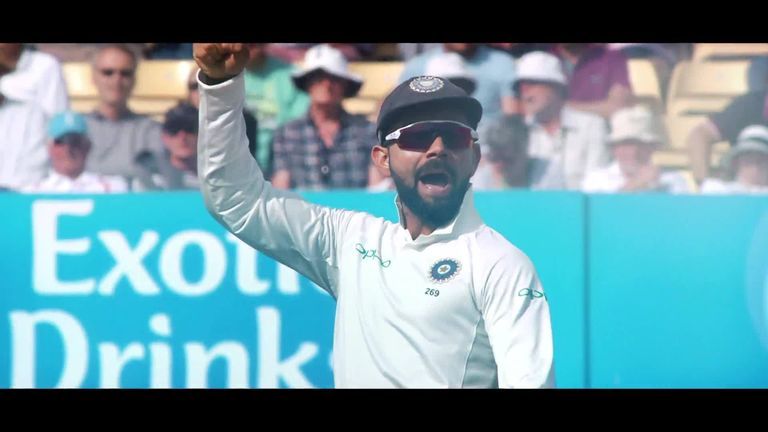 September 10 – London, England
"For one final time, the long, lonely walk back to the dressing rooms for Alastair Cook – but this time, he goes with the thanks of a cricketing nation."
Nasser Hussain called the moment as The Oval rose as one to salute Alastair Cook. The ovation at the end of his last Test innings would have been heartfelt even had he been dismissed for a duck but given the competitor Cook has always been, he was never going to allow that to happen. Bowled for 71 in the first innings, the former skipper was 46 not out overnight and brought the sell-out crowd to their feet for the first time in the day as he reached his fifty.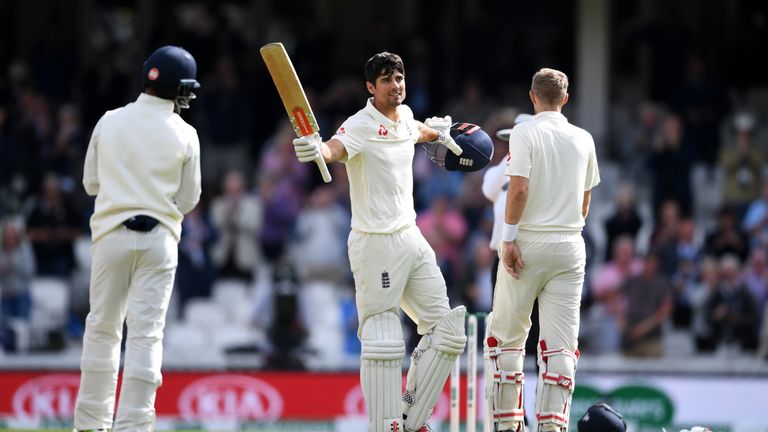 With England having won the series with victory in the fourth Test of a fantastic series, Cook, having worked hard to avoid the limelight throughout his career, had little choice but to endure it as he brought down the curtain on his international career. He was the story and the tension was palpable as he edged towards three figures.
No one could have predicted how he would reach the milestone. A dab to towards gully, a wild shy at the stumps and the ball was suddenly hurtling towards the boundary. The fielder in pursuit daren't have stopped it even if he could have done, such was the ferocity with which the crowd were urging the ball to hit the rope.
The ball won the race, bringing the game to a standstill for the next few minutes as Cook received one of the longest standing ovations seen in at a cricket ground. All the clapping must have brought up a wave of dust as many watching complained of having something in their eye.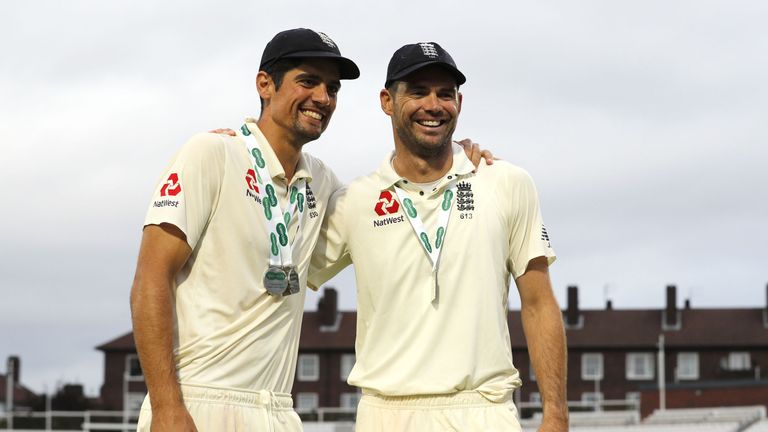 "You couldn't have scripted it. It's one of those days where you will look back and forever go 'Wow'."
Alastair Cook
Cook went on to make 147 and the next day, left the field for the final time as an England player to another rousing applause. The home side had completed another win, to take the series 4-1, and the final wicket had seen Anderson go past Glenn McGrath to become the most prolific fast bowler in Test history. However, the day, and the Test, belonged to another England great.
Jos Buttler: 2018 Through My Eyes
December 24, 2018, 5:00pm
Live on
November 26 – Colombo, Sri Lanka
The end of another overseas series and Joe Root is in the England dressing room again. This time though, sleep is the furthest thing from his mind as he bounds around the room, ukulele in hand, leading the celebrations. And there is plenty to celebrate.
This is what it means to become the first England team to complete a clean sweep in Asia… ????????? pic.twitter.com/97gYWru323
Victory in Colombo wrapped up England's first Test series whitewash in Sri Lanka, a feat achieved only twice before by any international side, and their first away series win in nearly three years. A 3-0 win exceeded all expectations but the manner in which England went about their business was as impressive as the final result.
The tourists' batsmen were positive from the off, refusing to let the opposition bowlers settle, and were rewarded for trusting their attacking instincts while England's spin trio of Moeen Ali, Jack Leach and Adil Rashid consistently out-bowled their Sri Lankan counterparts throughout the series.
Add in a debut century for Ben Foakes in the first Test, the same player's outstanding glove work across the series and collection of stunning short-leg catches from Keaton Jennings and it is little wonder Root was so ecstatic.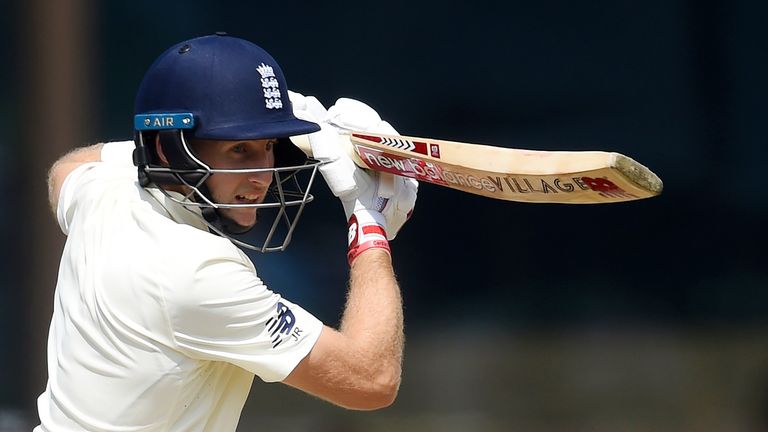 "We said we were going to come out here and play bold cricket, be courageous at times, and everyone has bought into that and we have seen the rewards."
Joe Root
There is no doubt now that this is his team. Many of the individuals are the same but the energy and enthusiasm that emanates from the side make it unrecognisable from that which left Australia at the start of the year. For Root, in particular, that Ashes defeat will linger but he and his newly-invigorated team have the chance to put it right in 2019.
Source: Read Full Article