There are a lot of reasons to watch Raising Dion on Netflix, the new series about a single mother trying to protect her hyper 7-year-old with superpowers. Alisha Wainwright, who you should know from Shadowhunters, is impossibly charming even at her most chaotic and personally, I would cast Jason Ritter in literally anything.
But the one person Netflix is sure will make you tune in is Michael B. Jordan—who also served as an executive producer on the series. He is front and center of the trailer, but considering he plays Nicole's (Alisha) dead husband Mark, how much is he actually in the show? There's nothing worse than settling down to watch your fave in a "starring" role, only to see them for a split second before they peace out (**cough** Cardi B. in Hustlers **cough**).
So, if Michael is all you're here for, take a look below to find out exactly how much he appears in each episode. You know you'd watch him do literally anything.
Episode 1, "How Do You Raise a Superhero?"
Total time: 2.5–3 minutes
But wait, it's seriously prime Michael B, Jordan content! In one flashback, you've got domestic dad Michael, and in the next, he does science! After all the angst in Black Panther, it's adorable to watch Michael's character Mark explain how his lil metal contraption will let him sit inside a storm of lightning, while Nicole teases the big nerd.
We also see his sweet video message from the trailer for the first time. Mark recorded his half of a conversation about their son so Nicole can play it and "talk to him" when he's out chasing storms. I just—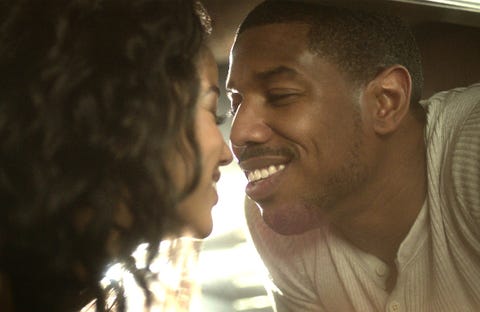 Episode 2, "Fortress of Solitude"
Total time: 0 minutes
Episode 3, "Watch Man"
Total time: 0 minutes
Episode 4, "Welcome to BIONA, Hope You Survive the Experience"
Total time: 0 minutes
But there's a big giant poster of his beautiful face at the BIONA lab!
Episode 5, "Days of Mark's Future Past"
Total time: about 15 glorious minutes
No spoilers, but Mark was keeping a huge secret from Nicole, and the fifth episode of the series finally explains why from his perspective. Think you couldn't be any more in love with Michael B. Jordan than you already are? Wrong.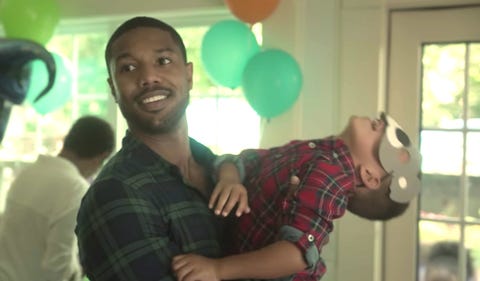 Episode 6, "Super Friends"
Total time: 0 minutes
Nicole's dance "instructor" is all kinds of hot though.
Episode 7, "Why So Vomity?"
Total time: 0 minutes, which is, frankly, too little time for an episode with such a terrible title.
Episode 8, "You Won't Like Him When He's Angry"
Total time: 0 minutes
Ugh.
Episode 9, "Storm Killer"
Total time: 5 minutes 15 seconds
All I'm going to say is that flirty college student Michael is the sexiest Michael, even in a baggy hoodie.
Watch Now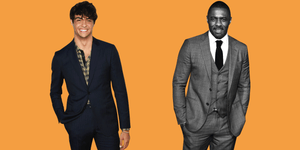 Source: Read Full Article