Fans of The Bachelor and college football are familiar with Jesse Palmer. But even if you don't watch either chances are you've definitely seen him before. In addition to playing football in college, he also was also an NFL quarterback and has appeared on several television shows including the longest-running primetime drama.
Here's more on Palmer including his net worth and if he ever found love following his Bachelor days.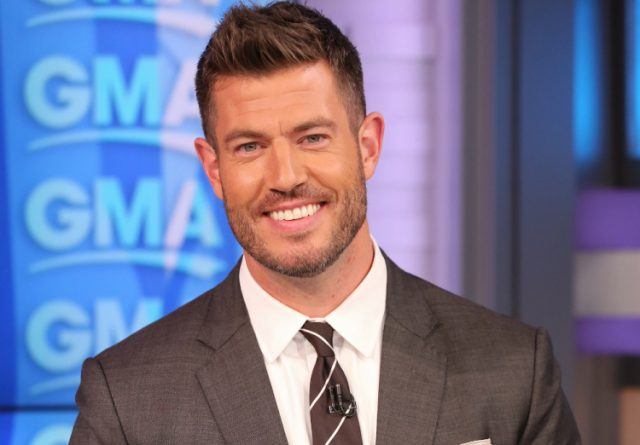 Jesse Palmer | ABC
College and NFL career
Palmer was born in Ontario, Canada, in 1978. During his youth, he excelled in football and received an athletic scholarship to the University of Florida in Gainesville.
He played quarterback for the Gators from 1997 to 2000. In his final year at the school, Palmer won the team's Fergie Ferguson Award, which recognizes the "senior football player who displays outstanding leadership, character and courage." He graduated with dual degrees in political science and marketing.
In 2001, he was selected in the fourth round of the NFL Draft by the New York Giants. However, he didn't see much playing time as he was a backup to quarterback Kerry Collins. He was cut by the Giants after four seasons and briefly signed with the San Francisco 49ers. He retired from the game in 2007 to pursue a career in broadcasting.
The Bachelor and television career
In 2005, Palmer tested his acting chops and appeared on an episode of Law & Order: SVU playing a character named Don Lacey. But prior to that, he was cast on the fifth season of the reality television series The Bachelor. Palmer ended up choosing contestant Jessica Bowlin but he did not propose on the show and they ended up breaking up soon after the finale.
Palmer admitted that he had never seen The Bachelor or knew much about it before he agreed to go on. "I guess I was naive in the sense that I didn't know just how big it really was," he told Parade. "It was a tremendous experience, but going into it, I certainly wasn't prepared. It's a fantasy. You set the bar too high because you can't take helicopter rides all the time. I didn't propose to [Bowlin]. We did date, but it didn't last very long."
Today, Palmer has found love and is dating Brazilian model and food photographer Emely Fardo. The two appear together often on each other's Instagram pages.
View this post on Instagram
Habby birthday to my best friend and the man of my dreams! A vida e muito melhor com você ❤️ #birthdayboy #love #happybirthday #hapiness #memories
A post shared by Emely Fardo (@emelyfardo) on
Palmer's net worth
Following his run on The Bachelor and his NFL career, Palmer became a color commentator for Fox. He later joined ESPN as a college football analyst. In 2014, he was announced as the lead game analyst alongside legendary sportscaster Brent Musburger for the SEC Network and worked as a contributor for Good Morning America as well. Palmer has also been featured on numerous specials and television shows and today hosts Daily Mail TV.
He has an estimated net worth of $6 million.
Read more: Erin Andrews' Net Worth: How Much She Makes as an NFL Sideline Reporter and 'Dancing with the Stars' Host
Check out The Cheat Sheet on Facebook!
Source: Read Full Article