Since 2015, Friends fans and Netflix subscribers alike have streamed hours upon hours of the hit television series. But, sadly, December 2018 could be the last month to binge-watch the show. Is Friends leaving Netflix? Find out more about the series' rumored departure, plus where you can watch Friends after this month, ahead.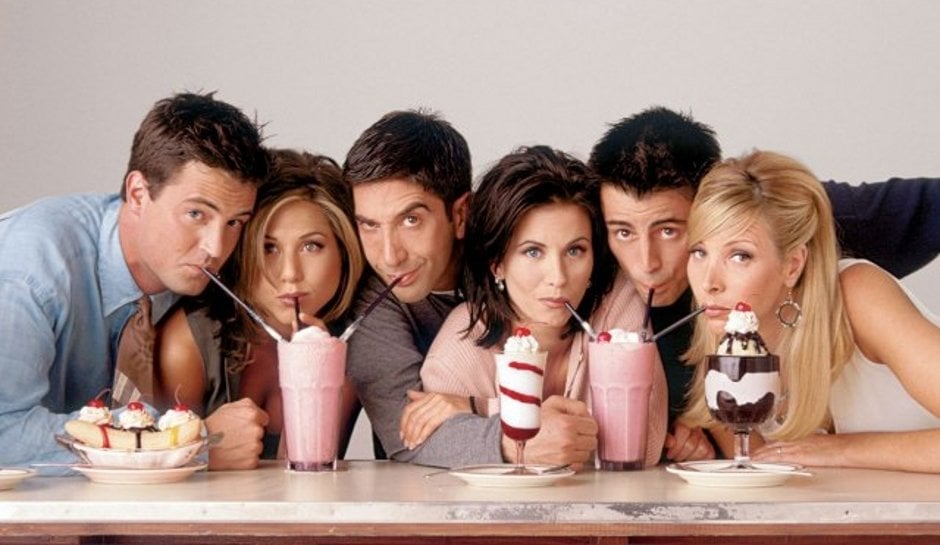 After December, 'Friends' will no longer be available on Netflix. | NBC
'Friends' on Netflix
In 2015, Netflix purchased the rights to stream all ten seasons (236 episodes) of Friends to subscribers in the United States. Since then, the hit television series has become available to Netflix subscribers in various countries around the world, including the United Kingdom and Ireland.
How much did Netflix pay for 'Friends'?
Prior to the Friends Netflix deal, the series was only available on select networks (as reruns), for purchase on iTunes, or via DVD at Walmart, Target, and other retailers. In order to receive the rights, Netflix had to drop a lot of money. The streaming service paid Warner Bros. a whopping $118 million for the entire Friends catalog.
Netflix didn't just purchase the exclusive streaming rights, it also paid to have the series remastered. In order for Friends to be available in HD and widescreen on Netflix's platform, Warner Bros. had to convert the original 35 mm film masters to HD and switch over the format from its original 4×3 aspect ratio to 16×9.
Is 'Friends' leaving Netflix?
Rumor has it, Friends is leaving Netflix in January 2019. According to reports — and angry Twitter reactions — the streaming service added the expiration date to the television series' details page over the weekend. Netflix and Warner Bros. has yet to comment on the departure, but Friends fans have already expressed their sorrows. "I'm canceling #Netflix if they remove Friends," wrote one Twitter user. "Netflix is really removing Friends on January 1st and the only reason I have an account is to rewatch the same episodes of the show whenever I'm bored so I guess it's time to cancel my subscription," wrote another. Another Friends fan expressed their frustrations in a very relatable Ross Geller gif:
Where can I watch 'Friends' after December?
Friends fans still watch the television series after December. However, they might have to wait until later in the new year. WarnerMedia's new streaming platform is expected to launch in late 2019 and will likely include the entire Friends catalog, along with other series from the network.
After AT&T purchased Time Warner, the network made quick strides to change strategy across multiple sectors, including its new streaming service. In addition to Warner Bros. productions, the new streaming platform will include HBO series (as AT&T also now owns the network), too. With the future of cable at threat, the network is pining to be more like Netflix, which explains its removal of one of Netflix's most popular show offerings (and one of the most popular series of all time).
Those looking to watch Friends between January 2019 and WarnerMedia's streaming service launch can still access reruns on various cable networks, purchase episodes on iTunes, or buy the entire DVD catalog at select retailers.
Check out The Cheat Sheet on Facebook!
Source: Read Full Article