Ned's Declassified School Survival Guide is one of the biggest Nickelodeon shows, especially for kids who grew up in the 2000s. One of its stars, Lindsey Shaw, recently revealed that she was in a relationship with one of her co-stars at one point.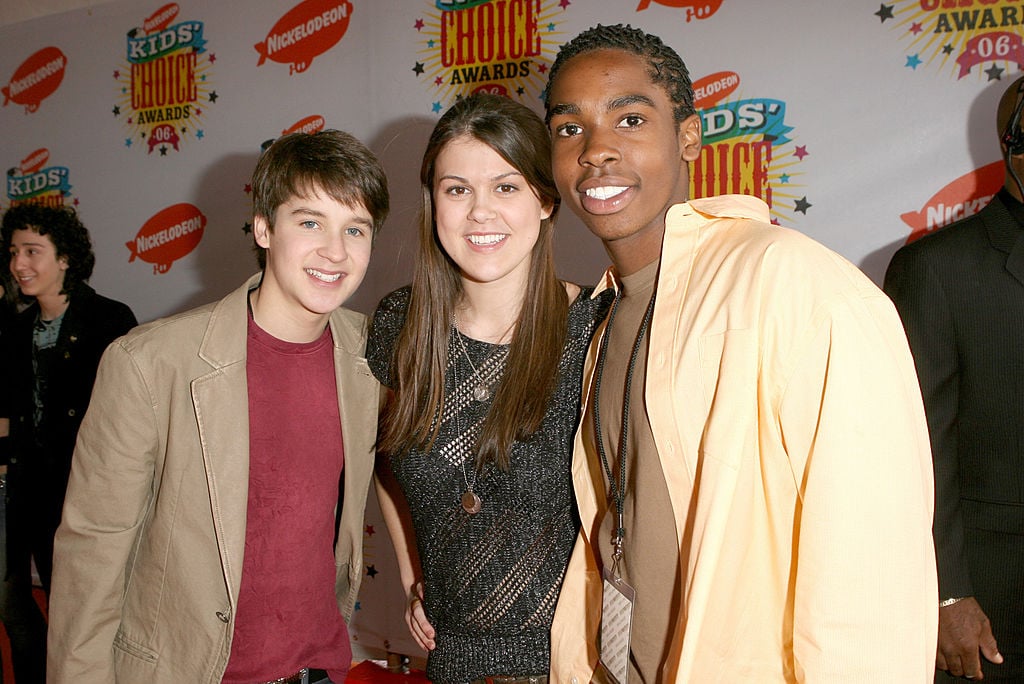 'Ned's Declassified School Survival Guide' is a classic 2000s Nickelodeon show
Ned's Declassified School Survival Guide is one of the most notable and popular sitcoms from the mid-2000s on Nickelodeon, along with contemporaries like Drake & Josh, Zoey 101, Romeo! and Unfabulous.
The series starred actors Devon Werkheiser, Lindsey Shaw and Daniel Curtis Lee. It revolved around the three main characters of Ned Bigby, Jennifer "Moze" Mosely, and Simon "Cookie" Nelson-Cook and their hijinks through middle school. Each episode, Ned delivers a tip for middle school and every episode focuses on a different tip.
While most episodes revolved around different tips, there are overarching plotlines that are present throughout the whole series.
One of these plot points was the underlying romantic feelings that Ned and Moze had for each other, which weren't seriously acted on until the show was near its end.
Earlier this year, before everyone had to self-quarantine due to the coronavirus (COVID-19) pandemic, the Werkheiser, Shaw and Lee reunited. In the caption on her Instagram post, Shaw hinted at the fact that the three could be working together again, but did not go deep into details.
Lindsey Shaw says she and Devon Werkheiser dated while on the show
On Christy Carlson Romano's YouTube series, Shaw spilled all of the tea, including how she actually dated Werkheiser in real life.
"No we definitely dated, that was probably one of the highlights of my life. On a Wednesday, we were in my dressing room at lunch and I laid on my dressing room couch and, just like two teenagers, we kissed. And it was amazing. I remember it being like the moment, like something you wanted for so long as a kid, this new visceral experience with another person. It was magical," she said.
Shaw also has some ideas for what a Ned's Declassified School Survival Guide spinoff could look like. "Maybe Ned and Moze dated for, like, a couple years, maybe into high school," she said. "Then they broke up, but they all remained friends. I think Cookie went deeper into the technology thing and now he's the CEO of a large company. Moze is probably still working with Wood but has had to go to anger management. Ned is still writing tips for himself and his friends and he's in training to be the new Gordie — the janitor! They were role models to each other. Or Ned could be the principle. Or he could teach P.E."
As of right now, Ned's Declassified School Survival Guide isn't available on any streaming service.
Source: Read Full Article