[Warning: spoilers for the season 3 finale of Riverdale, "Survive the Night," ahead.]
So much happened last night that Riverdale fans are trying to keep straight. Hal Cooper? Definitely dead. Penelope Blossom? In the wind. Alice Cooper and FP Jones' love child, Charles Smith? Alive, working with Alice to take down the Farm, and super hot. *Takes breath and checks notes* Jughead Jones? Status un-freakin-known.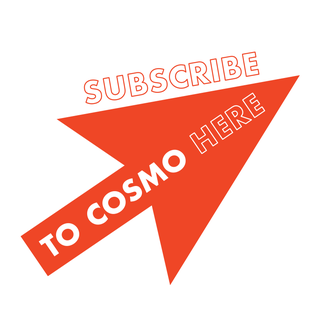 Oh yeah, everyone from The Farm (minus Kevin) is missing, Varchie is back together, and Cheryl Blossom is hanging out with Jason Blossom's dead body. Hiram framed Hermione for attempted murder, so Veronica is living with Smithers. It almost makes you forget that Betty and Veronica were literally poisoned by Penelope Blossom and Archie may have killed some guy dressed as a bear. I feel like I'm on drugs.
Basically, the Riverdale writers packed so much into this epic season finale that fans didn't even know what to freak out about on Twitter, so they chose everything. Let's break it down.
Alice Cooper wasn't brainwashed.
I can't believe you doubted serpent queen, Alice Cooper. She helped take down the Black Hood! She hooked up with FP Jones! How dare you disrespect her all season like this. JK, I totally thought she drank all of Edgar Evernever's kool aid, too.
So Alice wasn't lying when she said that the farm lets her see Charles…#Riverdale pic.twitter.com/eudmgxegHo
Alice was working for the FBI the WHOLE TIME
#riverdale pic.twitter.com/yVmTCDEk0u
ALICE WAS ACTING THE WHOLE TIME!!! #Riverdale pic.twitter.com/srFQRFuGOG
We already stan Charles Smith.
Betty Cooper and Jughead Jones' half brother is hot. Sorry, not sorry.
YALL THIS MIGHT BE ONE OF THE FINEST DUDES IVE SEEN ON RIVERDALE LIKE DAMN #Riverdale #RiverdaleFinale pic.twitter.com/7kVNE3VoIL
like father, like son #riverdale pic.twitter.com/qiNmaFhA3X
I love that Bughead sharing a half brother is the least weird thing on this show. #Riverdale
Penelope Blossom. That's it. That's the tweet.
Penelope Blossom taking the number 1 spot of most hated #Riverdale character from Hiram like pic.twitter.com/p4aqCLWuxu
Penelope Blossom naming anyone and everyone she can get her hands on, Jason #Riverdale pic.twitter.com/5GGT06YU2W
Archie and that damn bear. Can we not?
Seriously, what the hell is it with Archie Andrews and fighting bears/men dressed like bears?
archie when he has to fight the bear again #riverdale pic.twitter.com/Ice1HCGXV1
Veronica's test: a test of loyalty and character
Archie's test: lol fight this dude in a bear suit #Riverdale #RiverdaleFinale
Jughead better be okay. Or else.
Riverdale fans will literally fight you if you hurt one hair on Forsythe Pendleton "Jughead" Jones III's head. They mean it.
Everybody after seeing jugheads hat being burned #riverdale pic.twitter.com/MaJCBx8LXH
When they show Jughead's beanie with blood and Jughead was not there with them. #Riverdale⁠ ⁠
Me: pic.twitter.com/w1M33ubK3s
But im serious if jughead dies this will be me to the writers #Riverdale pic.twitter.com/v9kCGWD2a7
so did betty just kill her own boyfriend and did archie just kill his childhood friend or.. #Riverdale pic.twitter.com/5Qr2E6Hu7H
Everyone else…is just confused.
Honestly, what the hell did we just watch?
HAL COOPER, THE BLACKHOOD ; CHIC, THE GARGOYLE KING & PENELOPE BLOSSOM ARE ALL WORKING TOGETHER, ALICE COOPER IS WORKING FOR THE FBI, CHARLES IS ALIVE AND WHERE THE HELL IS JUGHEAD JONES, WHY ARE THEY BURNING HIS BEANIE KSKDKS #Riverdale pic.twitter.com/EEAG78W8cE
me whole episode #Riverdale pic.twitter.com/m9PTFcYUf5
me trying to figure out the ending of #Riverdale tonight pic.twitter.com/gpYSJ0zvhP
#Riverdale is a whole ass mess and then some but best believe I'll be tuning in for next season. pic.twitter.com/eQssnVcYD9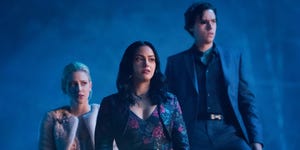 Source: Read Full Article