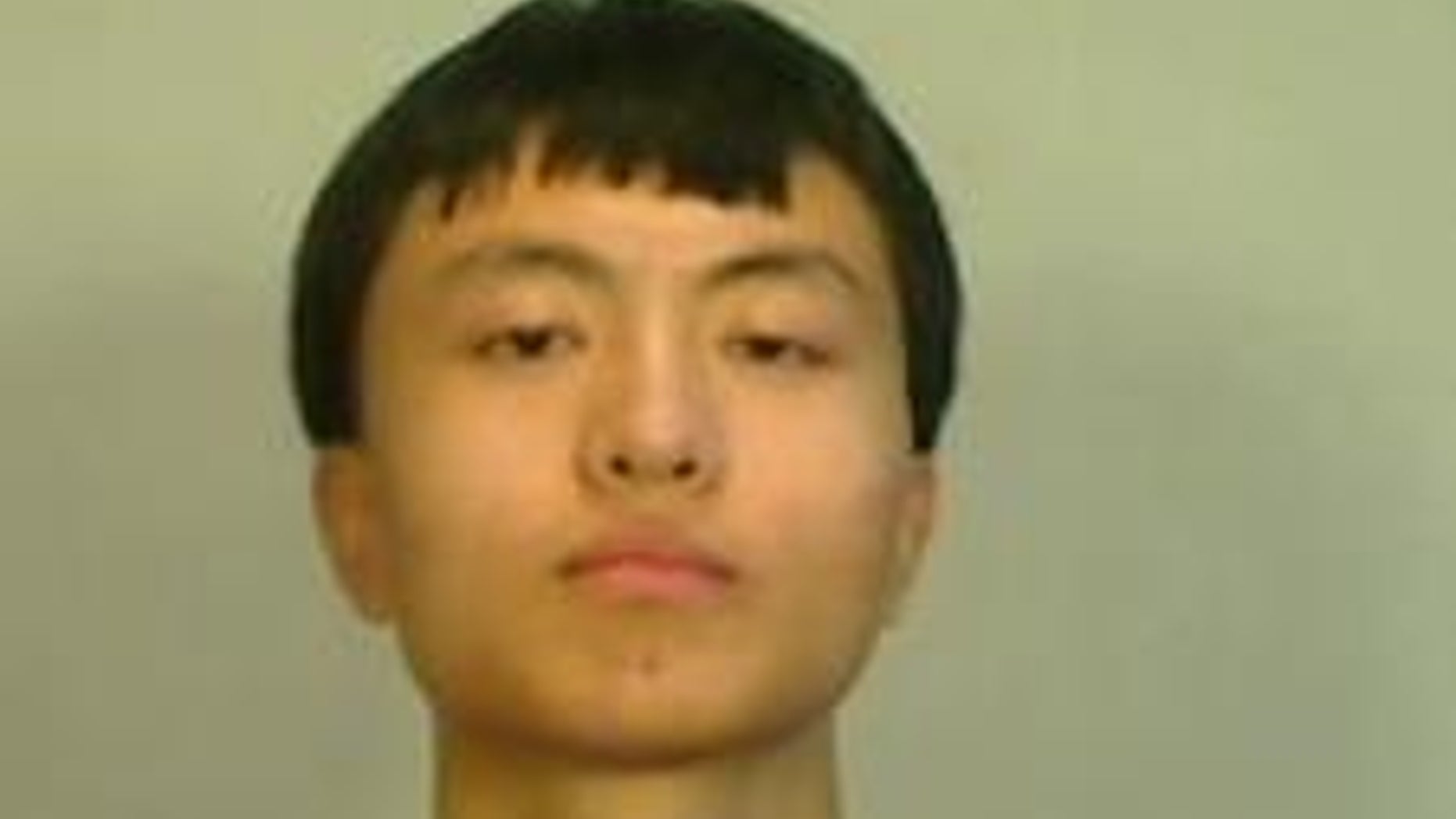 Zhao Qianli, 20, was arrested on Sept. 26 for trespassing onto Naval Air Station Key West.
(Monroe County Jail)
A Chinese man who took photos of "defense installations" after trespassing onto U.S. Navy property in Florida was sentenced to 60 days in jail — but he faces the prospect of more time behind bars, federal prosecutors say.
Zhao Qianli, 20, was arrested Sept. 26 and sentenced to two months in jail for trespassing, the Miami Herald reported. The man told authorities he was "lost" and "only a dishwasher from New Jersey."
US FIFTH FLEET COMMANDER FOUND DEAD IN BAHRAIN
Prosecutors, in federal charges filed last week, said Zhao is accused "of photographing defense installations and entering military, naval or Coast Guard property." He faces up to one year in prison if convicted. Zhao is currently in federal custody on a $250,000 bond.
Witnesses said they observed Zhao walking along the fence of the Joint Interagency Task Force South at Naval Air Station Key West on the afternoon of Sept. 26, according to an FBI criminal complaint viewed by the Miami Herald. He allegedly walked into the base from the beach at Fort Zachary Taylor State Park, which doesn't have a gate, despite signs stating the naval base was a "restricted area."
The complaint reportedly stated there were "numerous warnings that noted the fenced facility was a 'military installation' and 'restricted area.'" The Navy said there is security along the fence.
USS JOHN S MCCAIN LEAVES DRY DOCK MORE THAN YEAR AFTER FATAL COLLISION
Zhao took photos of the building with a digital camera and a cell phone. The FBI said he entered the country legally, but his visa had expired a week before his arrest.
Source: Read Full Article