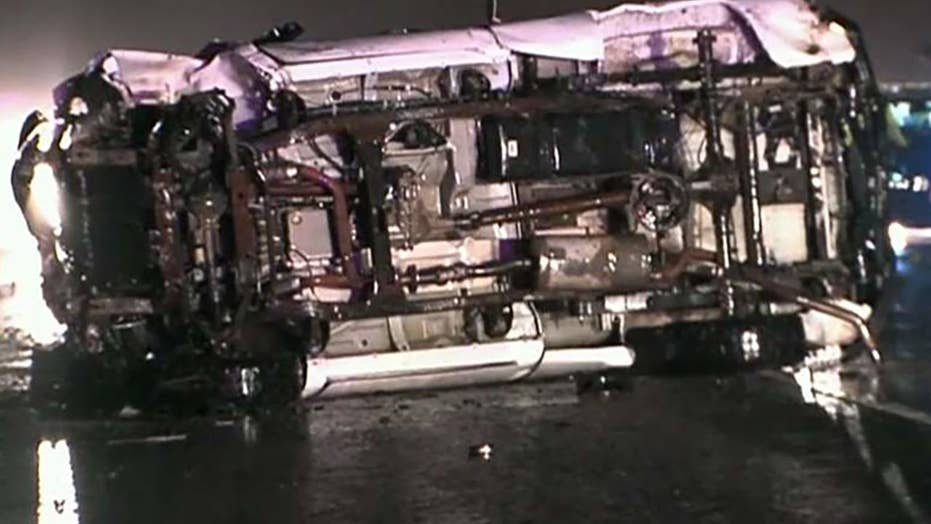 Truck crashes trying to escape border control
Driver sped away from agents going over 100 mph, 3 people were killed in crash.
An attempt to smuggle immigrants into the country illegally ended with three people dead and eight seriously injured in a crash in California near the Mexico border, authorities on Sunday said.
The eight survivors were Mexican immigrants while the driver was identified as an American citizen, Border Patrol said.
The incident began after 4:00 p.m. Thursday when U.S. Border Patrol agents discovered tire tracks for several cars near the international border. Agents tried to stop the pickup nearby 10 minutes later, but it fled, weaving through traffic at speeds up to 100 mph, according to witnesses.
The agents deployed a spike strip, and the truck lost control within a minute, crashing and rolling over. One woman and two men were killed in the crash on westbound I-8 about 60 miles east of San Diego, California authorities said.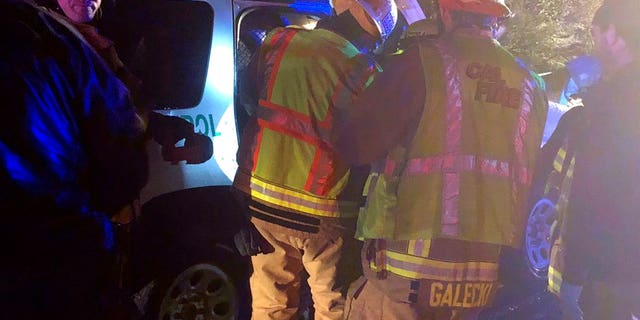 Cal Fire San Diego firefighters work at the scene of a crash along westbound Interstate 8 in Campo, Calif.
(Cal Fire via AP)
A male driver and a female passenger were believed to be seated in the cab of the truck while nine men lay unrestrained in the bed, California Highway Patrol spokesman Officer Travis Garrow said.
No one involved in the crash has been identified, but the driver, a U.S. citizen, could face vehicular manslaughter charges, authorities said. He is now in police custody.
It wasn't immediately clear if any of the immigrants in the truck were involved in the migrant caravan from Central America.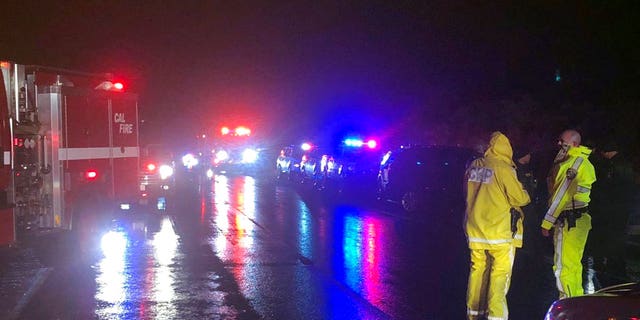 Three people were killed and eight injured last Thursday when a pickup fleeing Border Patrol agents rolled over near the Mexican border. 
(Cal Fire via AP)
The pickup was reportedly traveling with another car before agents spotted it, agency spokeswoman Takae Michael said. Agents later found that car abandoned in the driveway of a home, and they arrested 12 people who also were believed to be smuggling in illegal immigrants.
Border Patrol policy states that agents can chase vehicles when the benefit outweighs any immediate danger of such pursuits.
U.S. Customs and Border Protection says its Office of Personal Responsibility is investigating the agent's response.
The Associated Press contributed to this report.
Source: Read Full Article