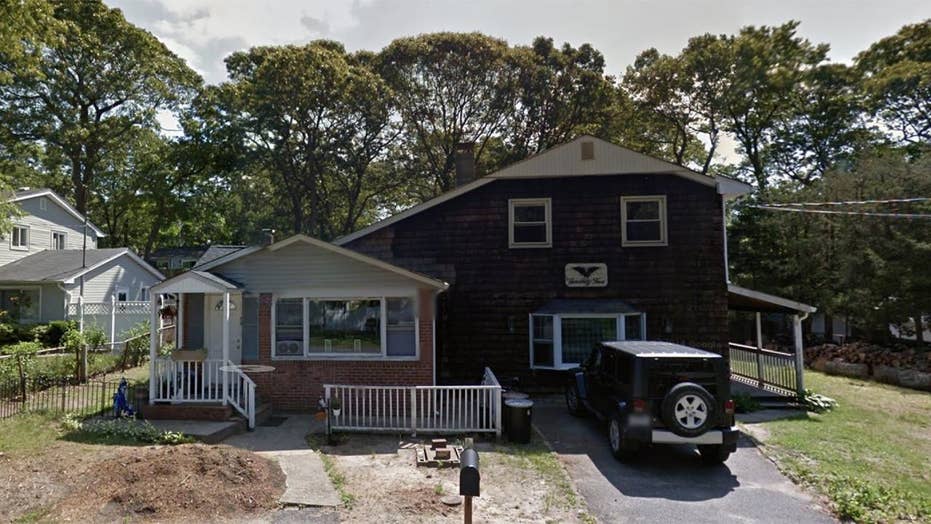 Ghost hunters and a psychic help Long Island man find his dad's remains
After enlisting ghost hunters and a psychic, a Long Island man may have found the bones of his father, a Korean War vet who mysteriously disappeared nearly 60 years ago, in his basement.
The Long Island man who dug up bones in the basement of his childhood home searching for his long-missing father now sits in his cluttered living room wondering if he has unraveled a darker mystery.
Michael Carroll, 57, believes the remains are those of his father George Carroll, a U.S. Army Korean War veteran who has been missing for decades. Over the years Carroll consulted psychics and ghost hunters to help with the search. He also hired a company with ground-penetrating radar that advised him on where to dig.
"This is almost a perfect crime, but I wasn't supposed to find him," he said in an interview with Fox News.
Carroll said the person who may have had something to do with his missing father is a man who his mother subsequently married, Richard Darress, but added: "I'm trying to avoid pointing a finger at this point."
MYSTERY DEEPENS AS SKULL FOUND BURIED IN LONG ISLAND BASEMENT SHOWS SIGNS OF BLUNT FORCE TRAUMA
Darress died in June in Laredo, Texas, at the age of 77, a funeral home there told Fox News. Before he died he had been living in Mexico, across the border from Laredo.
"He would have been someone we would have wanted to speak with," Lt. Kevin Beyrer, commander of the Suffolk Police homicide squad, told Newsday two weeks ago.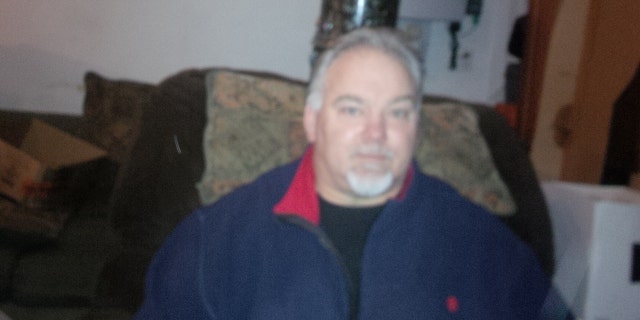 Michael Carroll, 57, at his home in Lake Grove, L.I.
(Fox News)
Police have been investigating since Michael Carroll's sons found the remains on Oct. 30 after digging a 6-foot hole and breaking through a cinder block wall that had been part of an old water well.
Adding to the mystery, police said the skull was fractured by blunt force trauma.
DNA testing is now underway to identify the remains. Michael Carroll said the family expects to learn the results of those tests in about a month.
The Carroll home is on Olive Street in Lake Grove, about 60 miles east of Manhattan. George Carroll bought the home in 1955 and was living there with his wife Dorothy and their four children — two boys and two girls — when he disappeared. Dorothy Carroll sold it to Michael Carroll, her son, in 1993.
Records show Dorothy Carroll and Darress were divorced in 1985.
George Carroll Negligence Lawsuit 1963 by Fox News on Scribd
Michael Carroll said six years earlier his mother threw Darress out of the house after she suspected him of cheating on her.
He wouldn't say when Darress first showed up on Olive Street.
"I know that guy came into our lives down the road and it wasn't a good deal," he said.
On Facebook, Darress identified himself as a long-distance trucker who was injured on the job in 2012 and could no longer work. Public records show he was a licensed ham radio operator, a licensed commercial pilot and a licensed gun owner in Florida. His last Facebook post was in 2012.
In Florida, he was married to a woman who obtained a temporary order of protection against him in 2000 before they divorced, according to court records in Martin County. The order forbid Darress from having any contact with the woman and to surrender any guns he had in his possession.
PSYCHIC, GHOST HUNTERS HELPED LONG ISLAND MAN FIND DAD'S REMAINS IN 57-YEAR-OLD MYSTERY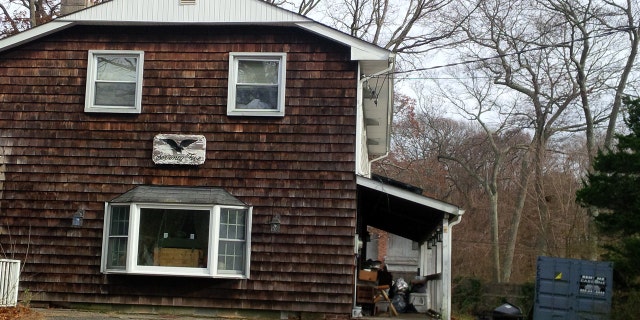 Police said DNA testing is underway if human remains found in this house in Lake Grove, L.I., are those of Korean War vet who has been missing for decades. The missing man's son found the remains.
(Fox News)
Adding to the mystery of George Carroll's disappearance, police said they could find no record that he was ever reported missing by his wife. He was in his twenties when he disappeared.
On top of that, there also appears to be a discrepancy about what year he actually disappeared.
The day after the discovery of the skull, police told local media that the family believed George Carroll went missing in 1961.
"It was family legend or lore that their father was buried in the basement since 1961," Lt. Beyrer said that day.
But George Carroll was still residing at the Olive Street address on June 20, 1963, when he testified in a negligence lawsuit naming him and Dorothy Carroll as defendants, according to court papers uncovered by Fox News.
He was accused of putting up a children's swing set that toppled over in July 1962, injuring a 4-year-old child, who was his niece, according to the court file. Carroll and his wife were told to pay the girl's mother, Dorothy Carroll's sister, $4,700 after they were found liable for the accident. An appeals panel tossed out the damage award, but New York's top court reinstated it in 1965.
Michael Carroll said he wasn't aware of the lawsuit, but does not believe that it had anything to do with his father's disappearance.
"My aunt and my mother were friends for years after that," he said.
Carroll said he never wanted to believe his father abandoned him and his three older siblings when they were younger.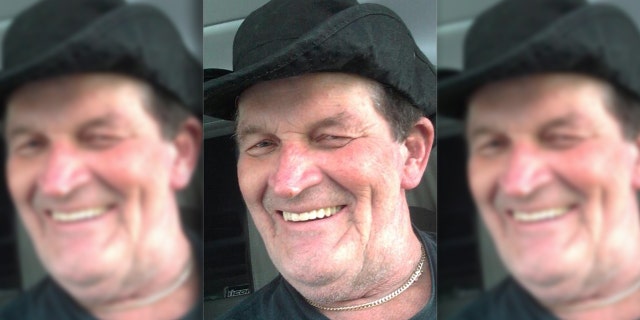 Richard Darress. On Facebook, Darress identified himself as a long-distance trucker who was injured on the job in 2012 and could no longer work. Public records show he was a licensed ham radio operator, a licensed commercial pilot license and a licensed gun owner in Florida. His last Facebook post was in 2012.
(Facebook)
"My family is really broken from this," he said.
Dorothy Carroll was 63 when she died of cancer in 1998, according to her son, who admits that she "doesn't come off smelling like a rose."
It was always her story that George Carroll went out for cigarettes one day and never came back, Michael Carroll said.
"When we asked her about it, she would say, 'Don't ask, it's not important'."
Before she died, Carroll said he urged his mother to tell them whatever she knew, if anything at all.
"I was saying, 'If there's anything you want to get off your chest before you go you can tell your daughters. Mom is there anything you want to say?'"
He added: "I basically said nothing is going to change the way we feel about you."
Source: Read Full Article