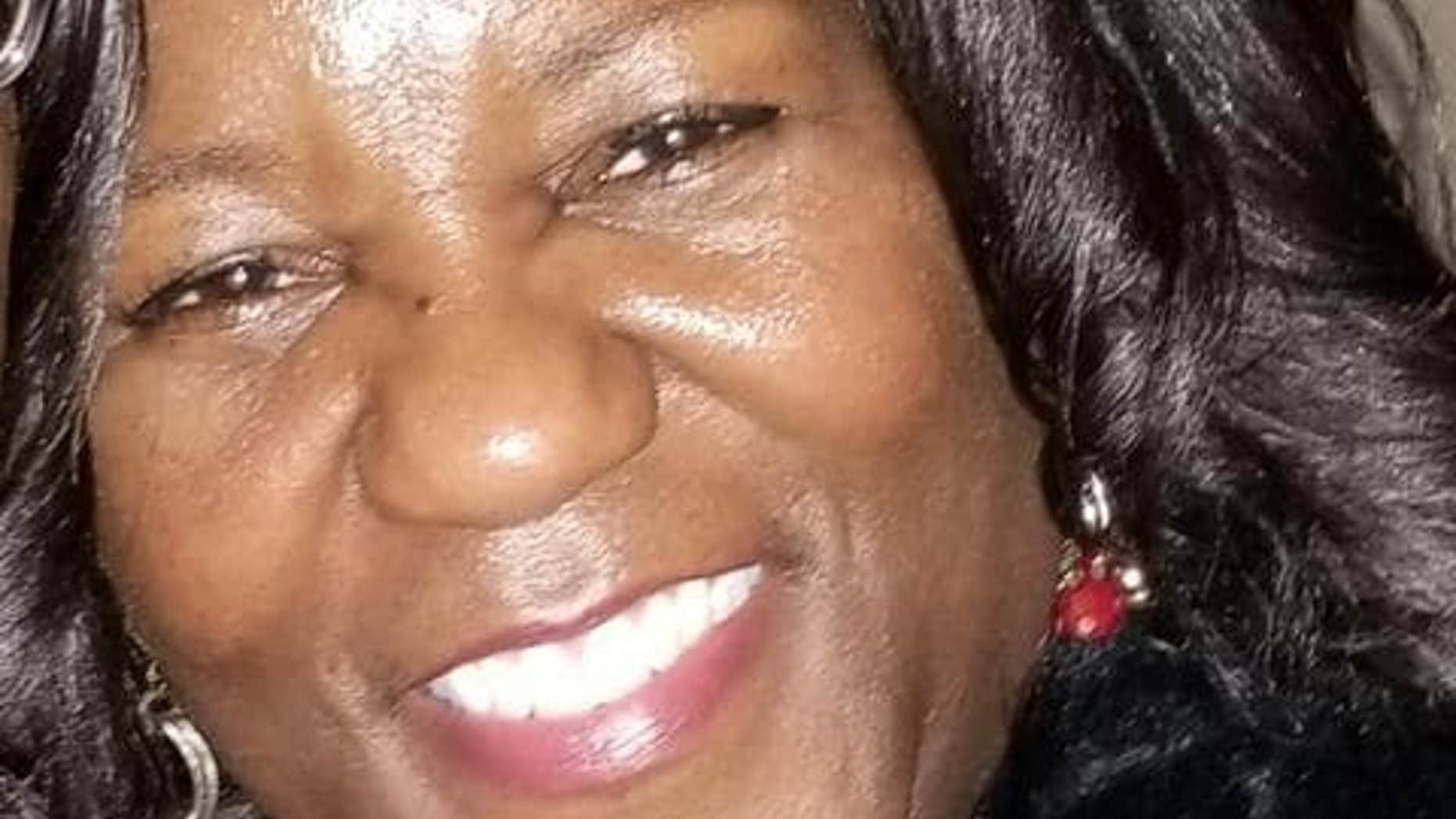 Jacquelyn Smith, 52, was fatally stabbed early Sunday after giving money to a woman who appeared to be a panhandler.
(Baltimore PD)
A Maryland woman was fatally stabbed early Sunday after she gave money to a young woman who was carrying a sign that read: "Please Help me feed my Baby," The Baltimore Sun reported.
Jacquelyn Smith, 52, was in Baltimore when she saw the woman with the sign. Smith was sitting in a passenger's seat inside a car at the time and rolled down the window to give the woman money, the report said. An unidentified man walked up to the window during the interaction and attempted to take Smith's wallet, the report said.
Police said a man approached the vehicle to thank Smith for giving money but then tried to steal Smith's wallet. He pulled out the knife and stabbed Smith in the chest, the report said. She died at a nearby hospital.  Smith was returning from a family gathering. The man and the panhandler fled the scene.
"This was a good Samaritan who saw an individual holding a sign, who appeared to be down on her luck," Jeremy Silbert, with the Baltimore Police Department, told Fox Baltimore. "So, they stopped the car and gave her money."
Authorities are searching for the two suspects.
Source: Read Full Article