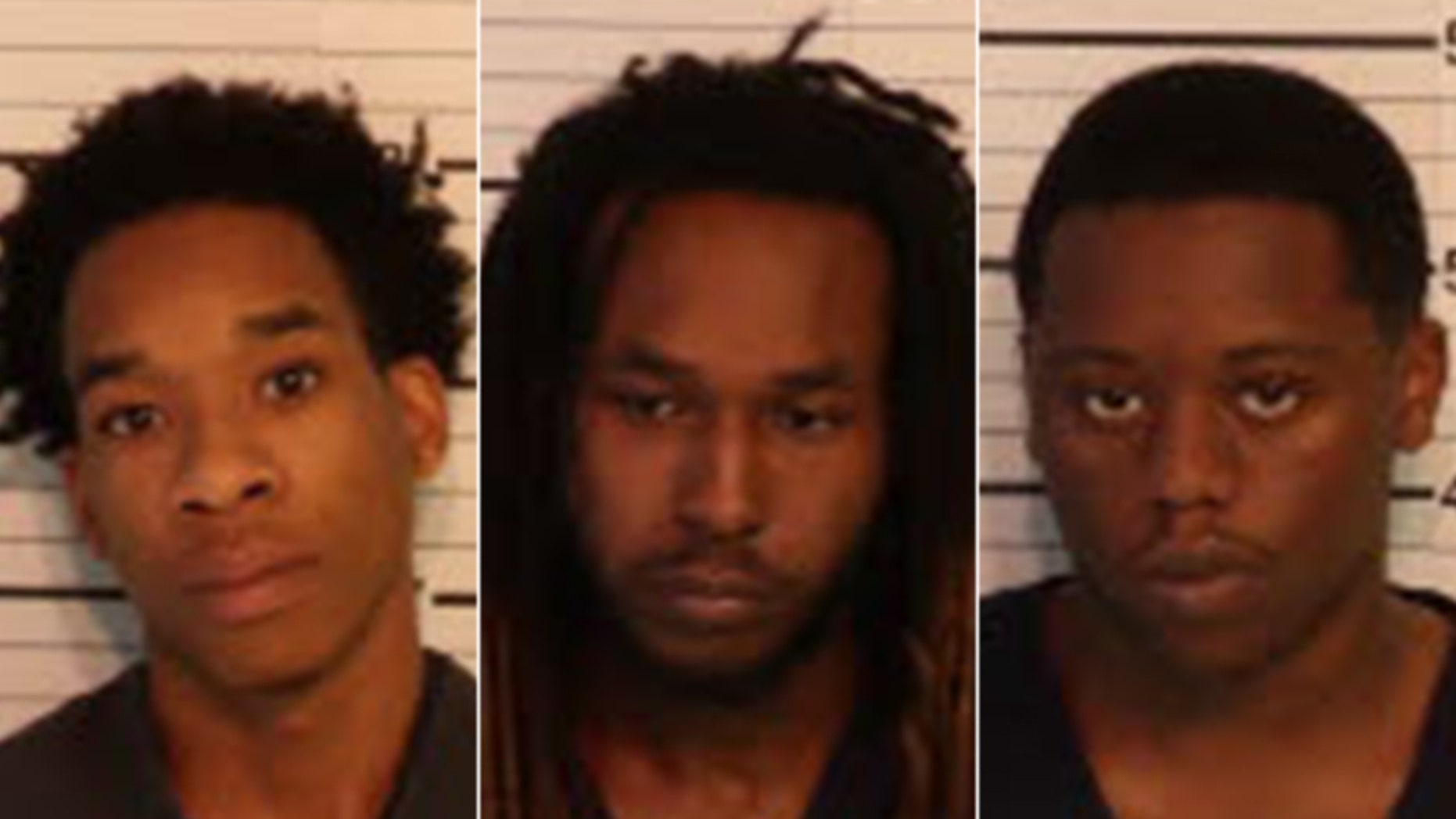 Mugshots for Carlos Craft, 21, Demetrius Harris, 23, and Marcus Brown, 19.
(Shelby County Jail)
Memphis police have announced six arrests in the fatal shooting of a 35-year-old father of four during a hold-up.
The suspects, who include youths ages 13, 14 and 15, were accused of killing Xavier Shotwell early Friday in a parking lot, the Memphis Police Department said Saturday.
They were occupants in a white pickup that was stopped shortly after the shooting, according to police.
GAMBLING-RELATED SHOOTING IN TENNESSEE LEAVES 2 DEAD, 4 WOUNDED
Shotwell was sitting in his truck in a parking lot when he was killed.
Police said two of the suspects pulled up in a black Mercedes and tried to rob a 35-year-old man. They then shot Shotwell when he rammed their vehicle with his truck.
Shotwell's cousin Virrokco Jones told WREG-TV that he was watching a report about the shooting when he recognized the truck.
"I said that looks like Zay's truck," Jones told the station. "Then I said, 'Naw, it can't be because I would've heard something by now.' Then right after I said that, my phone rings."
https://www.foxnews.com/newsletter/fox-news-first.html
Police said the suspects carjacked the Mercedes early Thursday and then abandoned it and set it on fire after the homicide.
The three adults who have been charged in the case are Carlos Craft, 21, Demetrius Harris, 23, and Marcus Brown, 19. The three juveniles were not identified.
.
Source: Read Full Article