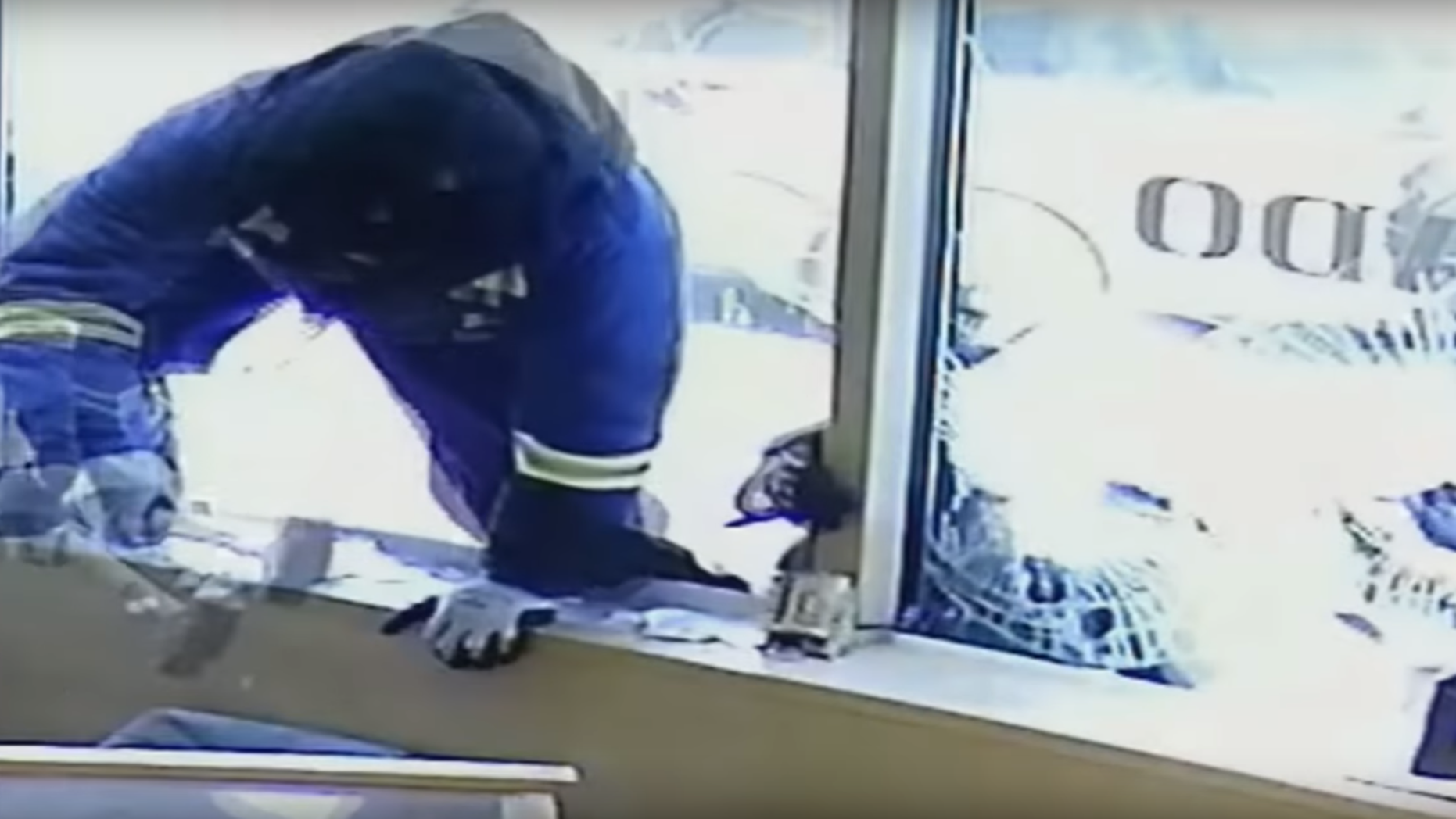 Employees at Ashok Jewelers were captured on surveillance video fending off would-be robbers with swords.
(Peel Regional Police)
Employees at a Canadian jewelry store took matters into their own hands and fended off would-be robbers with swords during a midday burglary attempt, police said.
The employees at Ashok Jewelers in Mississauga, about 15 miles southwest of Toronto, were captured on video on Nov. 21 confronting four people who attempted to force their way into the store just after 12 p.m., Peel police said. The would-be robbers smashed a store window and one person was spotted trying to climb inside when employees charged at him with sabre-style swords.
"When we saw them coming in, that's when we really took action and we rushed them," the storeowner's son told CBC News. "They had a gun, but my main concern was, I wanted them to not get into my store."
"I was willing to do anything to keep them out. Even if it meant me getting shot, not a problem," he added.
The four men fled the store in a dark-colored SUV empty-handed. Police said none of the employees were injured in the incident.
The storeowner's son said the swords were gifts from a family friend. He added that the weapons were "good luck" for the store.
Authorities are still searching for the four suspects and urged the public to think about safety first before confronting attackers.
Source: Read Full Article