Dermatologists prescribe products to their patients all day long, but have you ever wondered which ones they personally use? Welcome to Derm Diaries, a series where dermatologists share their skin woes—and solutions—so you can steal secrets from their skincare routines.
Karen Chinonso Kagha, MD, a board-certified dermatologist in Boston, has been captivated by all things beauty for as long as she can remember. While others dismissed it as superficial, she knew skin health was of the utmost importance. It was not only the first thing people would see, but also had the power to affect how we interact with the world and could play a role in our success, Dr. Kagha says. And it was this early realization that made her career path in dermatology so clear.
With a strong desire to pursue aesthetic medicine, Dr. Kagha embarked on a cosmetic and laser fellowship at Harvard/Massachussetts General Hospital after finishing her residency. There, she perfected her craft and discovered how valuable her presence was in the world of skincare. "I could create space for everyone who had been left out of the beauty discussion by simply showing up as my full self," the dermatologist says.
https://www.instagram.com/p/CFs9koDBowJ/
A post shared by Karen Chinonso Kagha, MD (@drkarenk)
This early point in her career also taught Dr. Chinoso Kagha how to create the best product regimen for her specific skin needs. As enthusiastic as she always was about beauty, the dermatologist struggled to find the right skincare to treat her three skin woes: Oily, acne-prone skin, hyperpigmentation, and uneven skin tone. "I dabbled in harsh over-the-counter products for too long without truly understanding how ingredients worked best together for my sensitive, acne-prone skin," she recalls. "It wasn't until I became interested in pursuing dermatology as a career that I was able to get a dermatologist of my own and start my journey toward an effective and consistent regimen for clearer, radiant skin." Dr. Kagha believes it was that transitionary period that enabled her to fall in love with her melanin-rich skin and the confidence to show up fully herself wherever she went.
"Now that I have had years of an effective treatment regimen, which includes a mix of prescription medications, over-the-counter topicals, and occasional in-office procedures, acne breakouts for me are rare," she says. "And I now focus on acne prevention, even skin tone, and prejuvenation, which can prevent signs of aging down the road."
Keep scrolling to learn more about Dr. Kagha's skincare journey and the products she can't put down.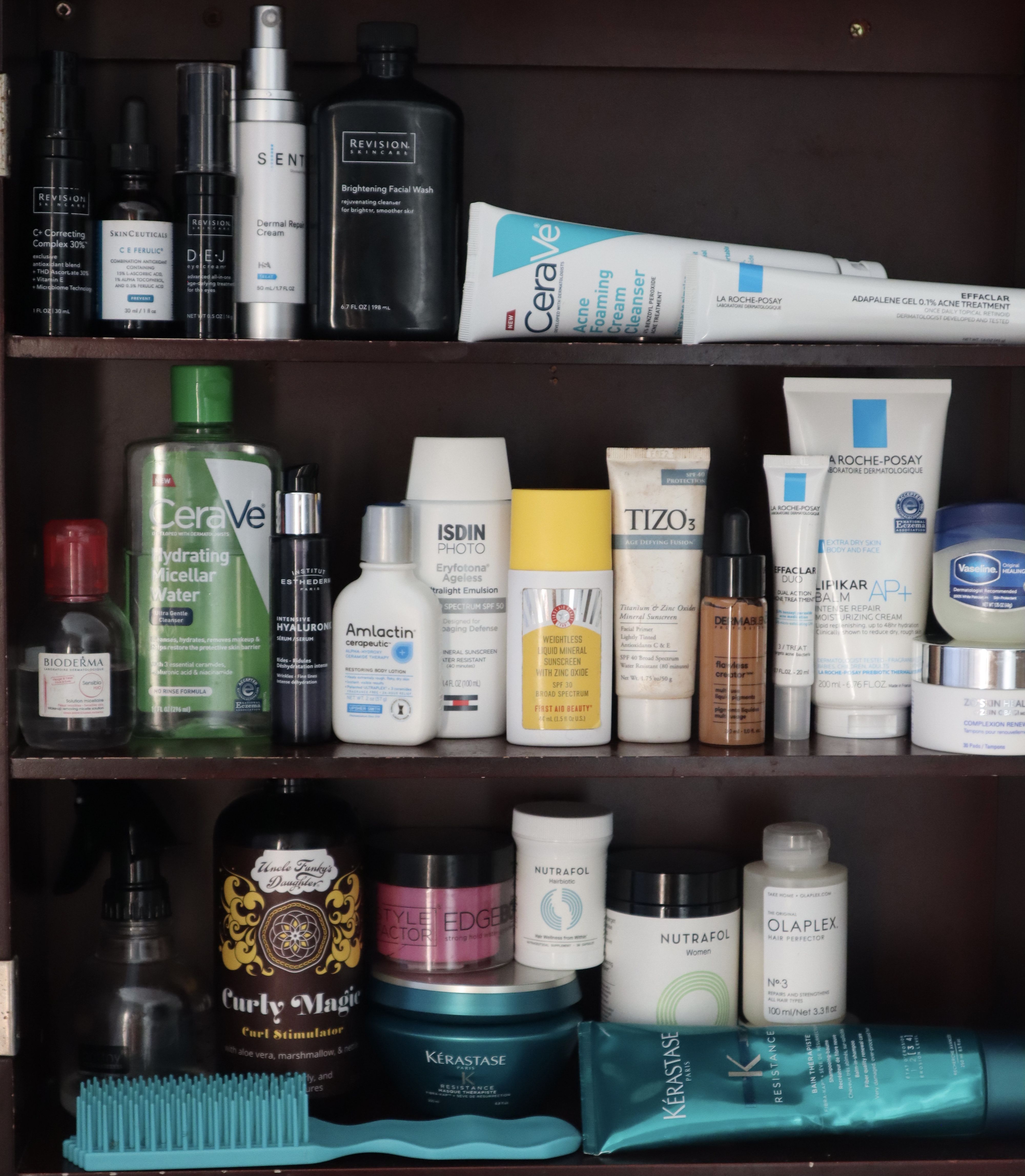 When it comes to cleanser, she has to use something gentle.
"I have fallen in love with Cerave Acne Foaming Cream Cleanser. This product contains benzoyl peroxide, which fights acne and can often be irritating. However, it also contains hyaluronic acid to help hydrate the skin, and niacinamide to help soothe the skin. So, it ends up being effective for my acne-prone skin, yet gentle enough."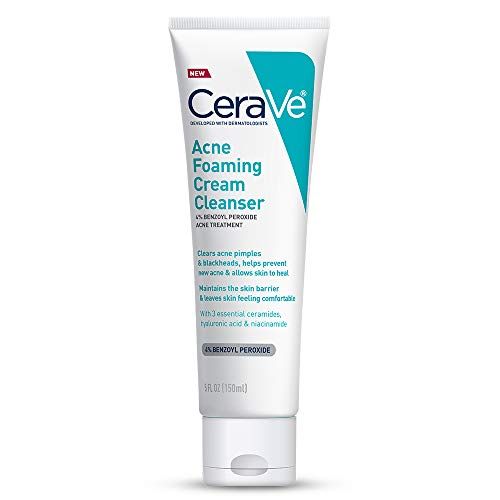 "Other gentle exfoliating washes that I sometimes alternate include Revision Brightening Facial Wash, which contains glycolic acid, salicylic acid, and vitamin C to help brighten."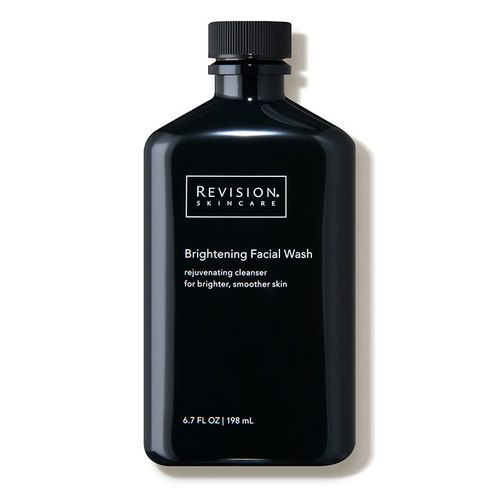 Hydration is key to her "prejuvenation" process.
"Lately I have been using Institut Esthederm Intensive Hyaluronic Acid Serum or SkinMedica's HA5 Rejuvenating Hydrator. These all go on really well and help absorb water to lock hydration in my skin."
She uses antioxidants to help treat her hyperpigmentation.
"I always like to have a vitamin C in my regimen to help with hyperpigmentation, fine lines, and collagen synthesis. I typically use Revisions Vitamin C+ Correcting Complex. This contains vitamin C as well as other synergistic antioxidants."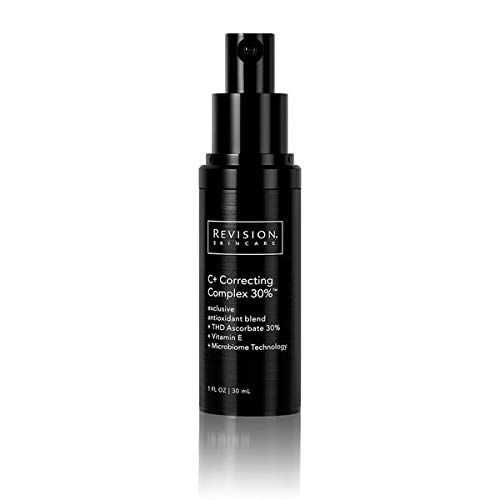 To prevent further hyperpigmentation, she never skips her sunscreen.
"Signs of aging in melanin-rich skin often present with hyperpigmentation and skin sagging, and sunscreen is important for protecting against sun damage. My personal preference for my sensitive, melanin-rich skin is tinted physical sunscreen for broad-spectrum coverage. It can be a struggle to find an aesthetically pleasing formulation, so I almost always go for a tinted sunscreen for easier blend and added protection against visible. I currently use Tizo 3 Facial Mineral Sunscreen, which goes on like a primer."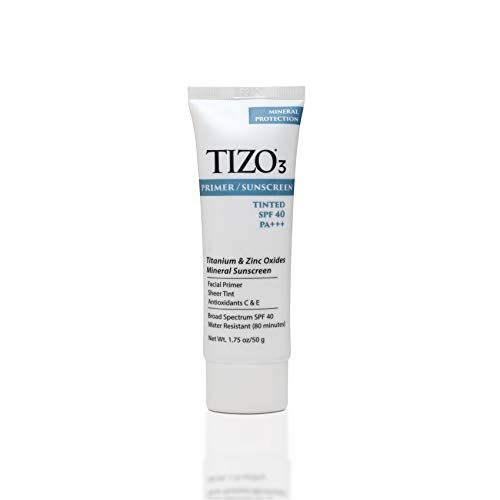 "I also alternate between ISDIN Eryfotona Actinica Tinted Mineral Sunscreen and First Aid Beauty's Weightless Liquid Mineral Sunscreen for a more affordable option."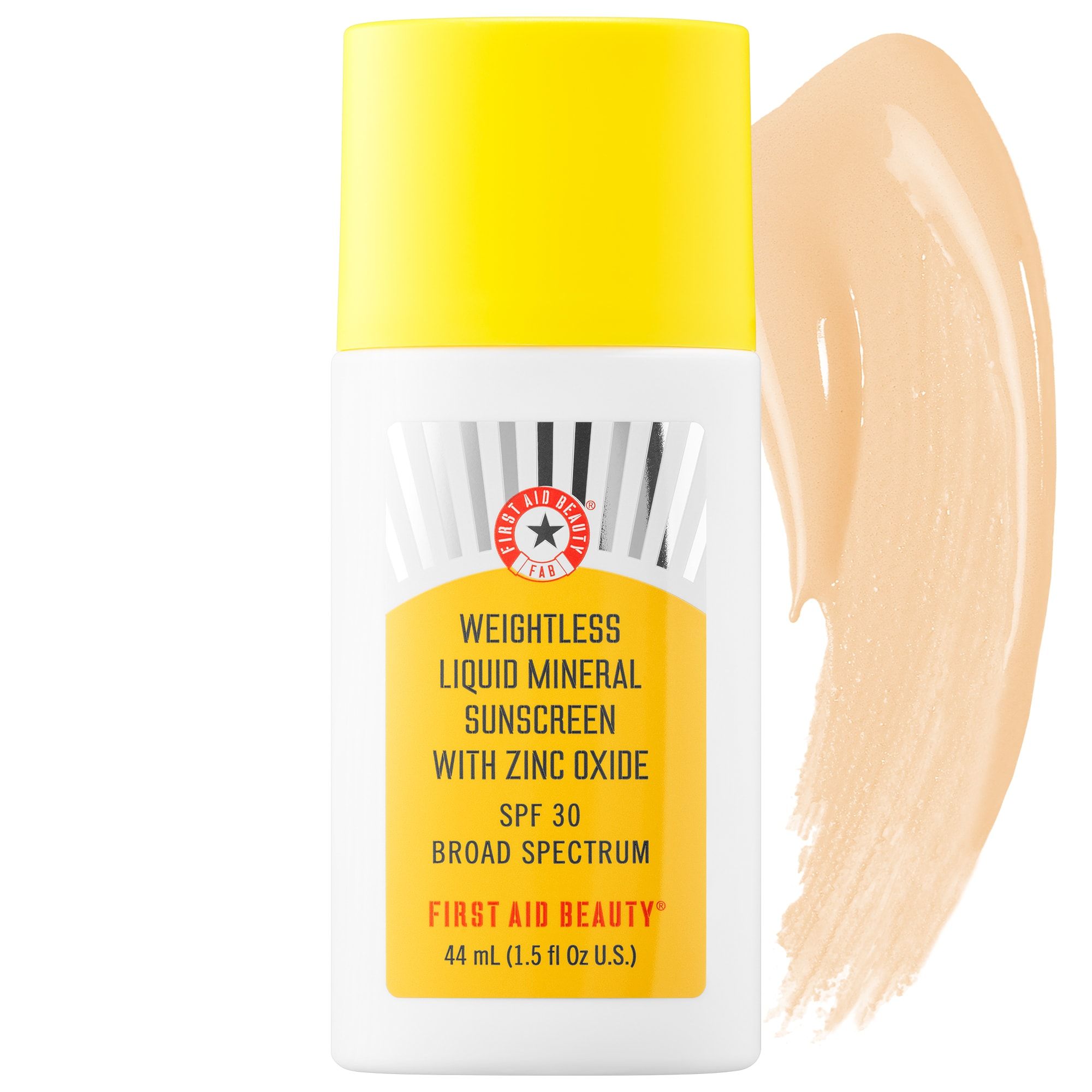 "I sometimes add in a drop of Dermablend Flawless Creator Liquid Foundation Drops to my sunscreen for better blend and increased protection against visible light. I keep this application up even on cloudy days and during winter, as up to 80 percent of the sun's UV rays can still pass through the clouds."
https://www.instagram.com/p/CGuyz83hWxB/
A post shared by Karen Chinonso Kagha, MD (@drkarenk)
She sticks with a gentle cleanser at night, too.
"I sometimes use Cerave Hydrating Micellar Water for make-up removal. It contains niacinamide and ceramides for calming, soothing, and moisturizing. I also love Bioderma Micellar Water for gentle make-up removal."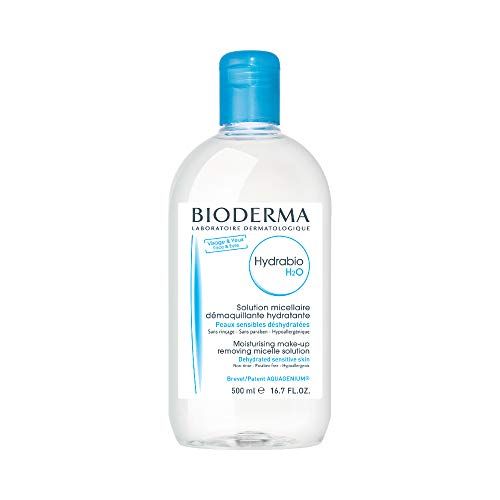 "I then alternate between the same gentle cleansers I use in the morning or will use a bland, gentle cleanser such has Cerave Hydrating Cleanser if my skin feels like it needs a break."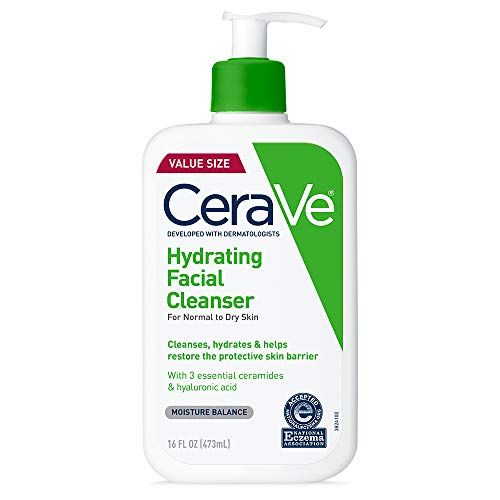 She uses a retinoid but switches the strength depending on the season.

"For my summer months, I use prescription strength Tazorac 0.1% Cream to help combat oily skin, acne, fine lines, and hyperpigmentation. For drier winter months, I switch to adapalene and am currently using La Roche Posay Effaclar Adapalene 0.1% Gel."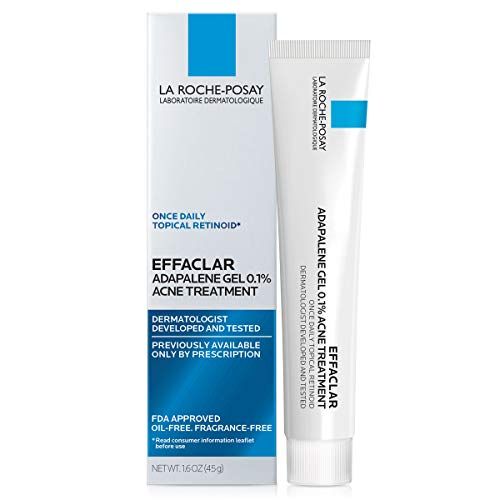 She opts for a thicker moisturizer at night.
"Sente Dermal Repair Cream works well as my moisturizer, especially for dry winter months. It gives intense hydration without feeling sticky or heavy or clogging pores."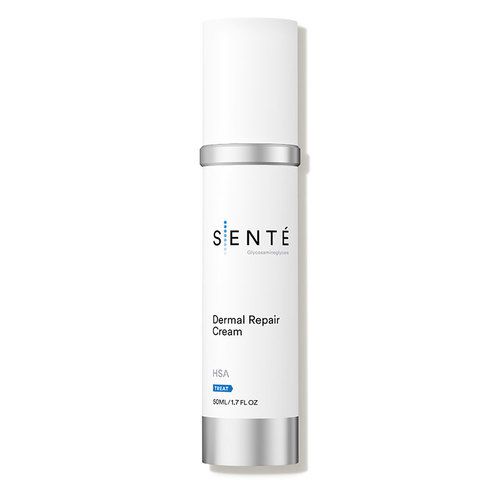 "For summer months I switch to something like Epionce Renewal Lite Facial Lotion."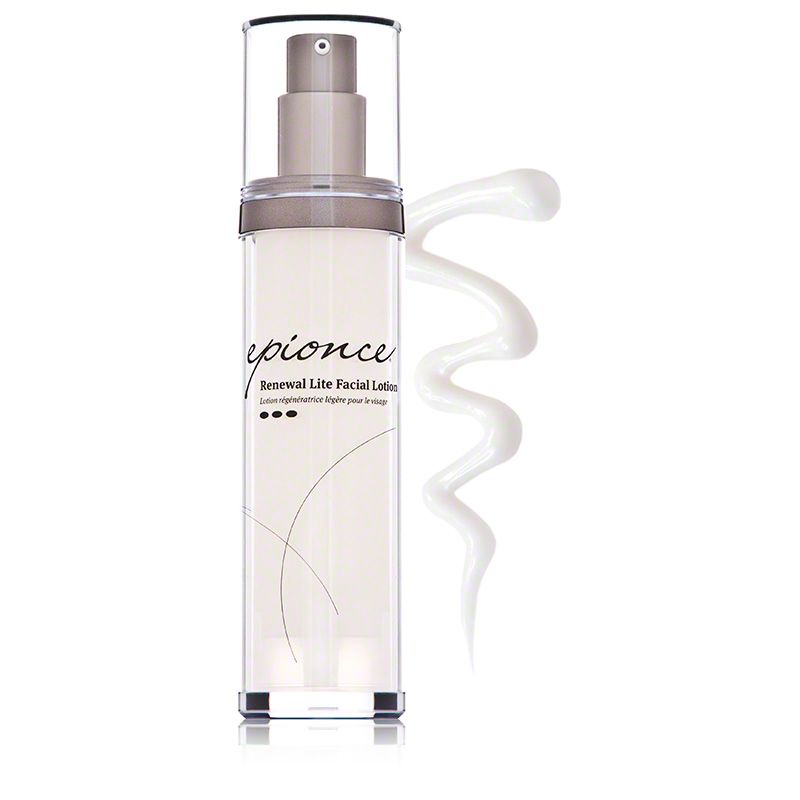 Finally, she finishes her regimen with some more hyperpigmentation treatment.
"For added fight against hyperpigmentation, I sometimes add in SkinMedica Lytera 2.0 Pigment Correcting Serum, which contains tranexamic acid and niacinamide to brighten skin tone, or SkinCeuticals Discoloration Defense, which contains tranexamic acid, kojic acid, and niacinamide to correct dark spots."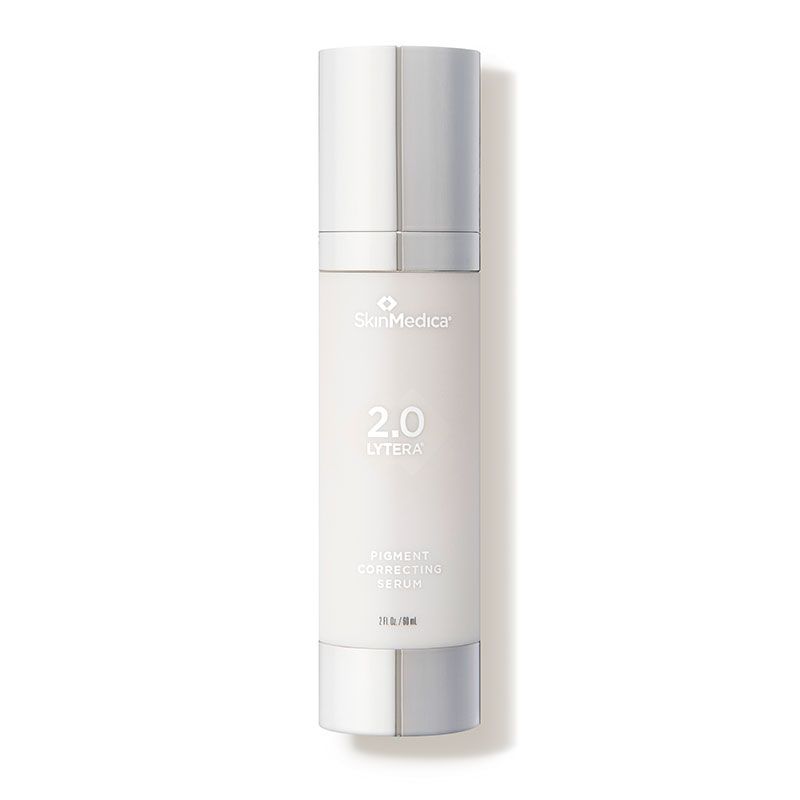 Source: Read Full Article