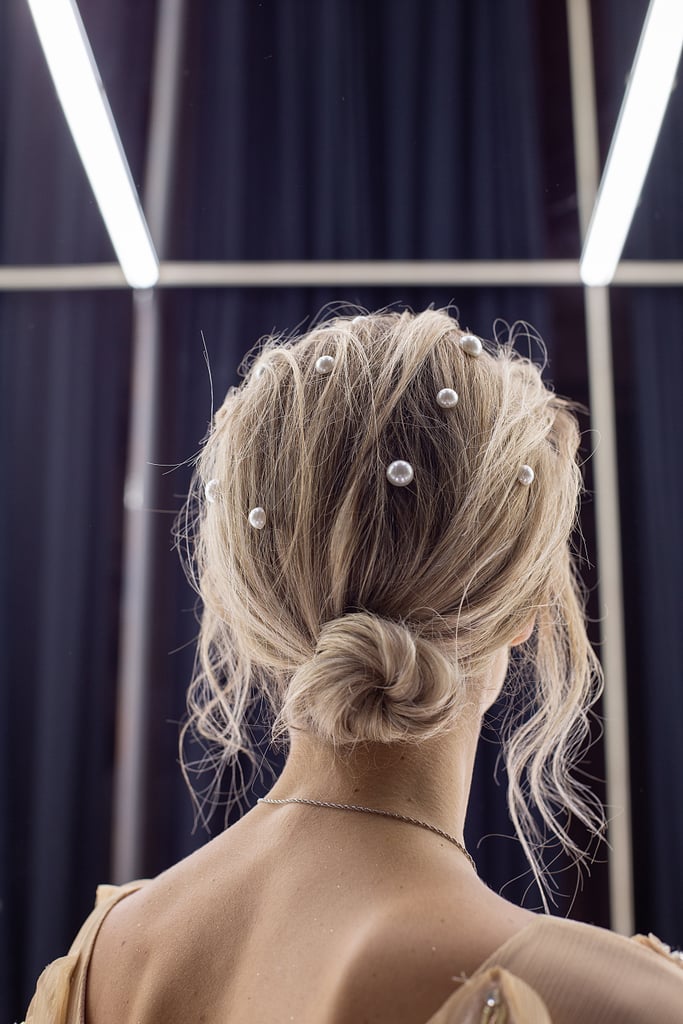 How to Wear Hair Gems, TikTok's Latest Hair Obsession

If you've been on TikTok lately, you've probably seen the hair-gems trend.
There are a few ways to wear hair gems, whether you want to stamp them on or glue them in.
You can style hair gems for everyday wear or go for a more glam look.
For the next '90s hair trend that's making a comeback, we have hair gems. These sparkly sensations are popping up all over, from viral TikTok videos to festivals to the red carpet (on celebs like Ashley Tisdale, Sydney Sweeney, and Alicia Keys). The good news is that this trend is not hard to re-create at home. All of the pieces are affordable, fun to play with, and almost impossible to mess up.
We rounded up some of our favorite hair-gem styles ahead, and you'll see that the looks run the gamut from super subtle to fully bedazzled. (We love them all!) To get started, all you'll need are a gem stamper or hair glue, a hair spinner or two, and gems from your favorite store. The only thing left to do is to start accessorizing.
How to Wear Hair Gems
Source: Read Full Article