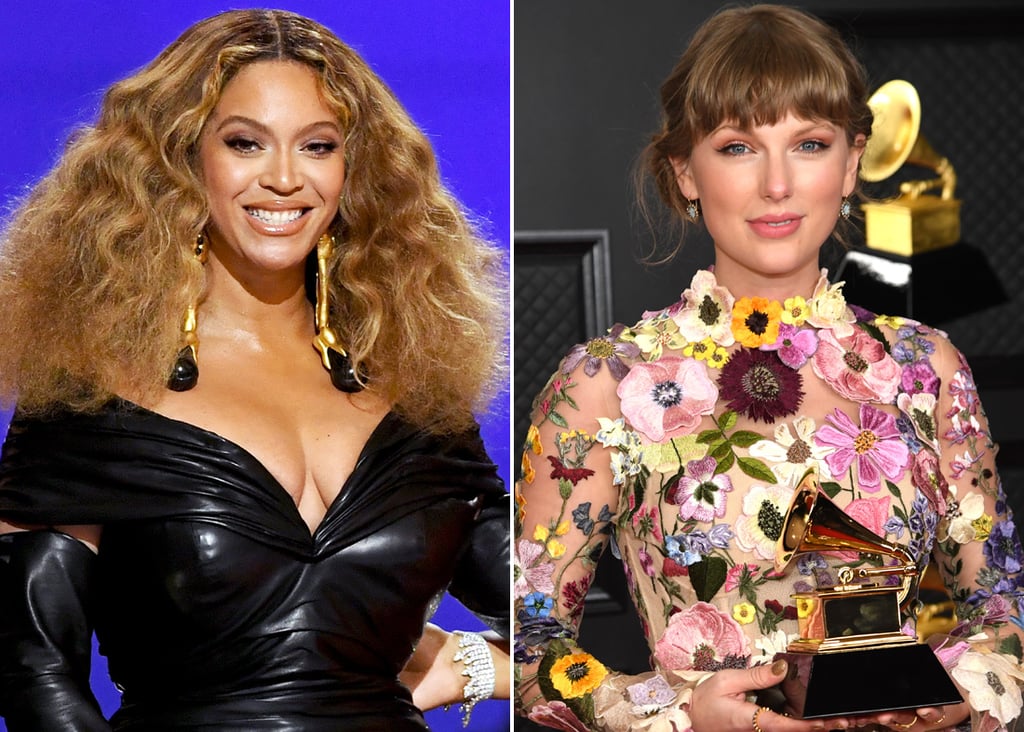 Aww! Beyoncé Sent Taylor Swift Flowers After They Both Made History at the Grammys

We love seeing our favorite stars supporting each other. Case in point: Beyoncé and Taylor Swift. After the ladies made history at the Grammys on Sunday — with Beyoncé becoming the most-awarded female artist of all time and Taylor becoming the first female artist to win album of the year three times — Beyoncé celebrated by sending Taylor a sweet gift.
On Friday, the "Cardigan" singer showed off the flowers Beyoncé sent her on her Instagram Story, writing, "Woke up to flowers from the queen of grace & greatness, Beyonce, and suddenly it's the best Friday EVER. Thank you B and congratulations on your epic achievement Sunday night!!" You can even spot her cat Olivia appreciating the flowers in the corner. She also gave fans a glimpse of the handwritten note Beyoncé sent which reads: "It was great seeing you on Sunday night. Thank you for always being so supportive. Sending love to you and your family." Get a glimpse of the flowers and note ahead.
Source: Read Full Article