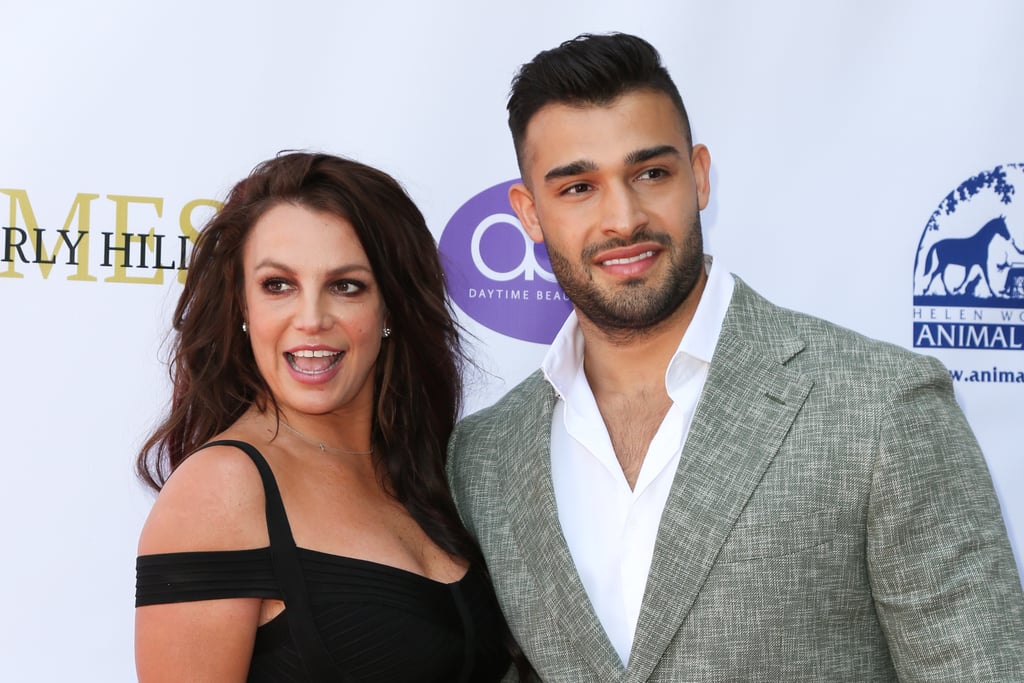 Britney Spears and Sam Asghari Have Stuck Together Through Thick and Thin

The year 2021 was huge for pop-icon Britney Spears. It was the year she become engaged to her longtime boyfriend Sam Asghari and the year her 13-years-long conservatorship — which gave her father, Jamie Spears, control over almost every aspect of her life — was terminated. Now, just four months into 2022, the star is looking to have an even more exciting year, as she just announced she is expecting her first child with Asghari.
Spears and Asghari initially met back in 2016 on the set of her music video for "Slumber Party" and, since then, they've been happily attached at the hip. While the pair always kept things fun on social media, the revelations of 2021 gave light to challenges the pair were experiencing quietly behind the scenes amid Spears's restrictive conservatorship and her battle to end it. In the case of Spears and Asghari, it's not a cliché to say they've stuck together through thick and thin.
Here is a look back on Britney Spears and Sam Asghari's relationship timeline.
Source: Read Full Article