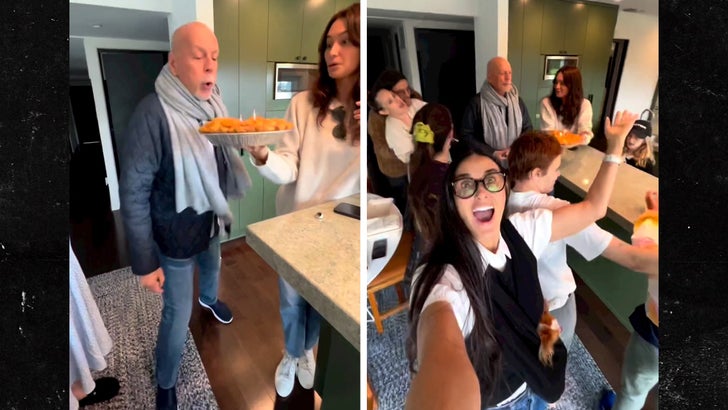 Demi Moore is sharing a heartwarming family moment honoring Bruce Willis … she was by her ex-husband's side to wish him a very happy birthday as he copes with dementia.
Demi posted a sweet video Sunday … as Bruce's entire fam gathered around to celebrate his 68th birthday. Bruce and his current wife Emma Heming, Demi and a mix of their kids all sang to him and presented a candlelit pie.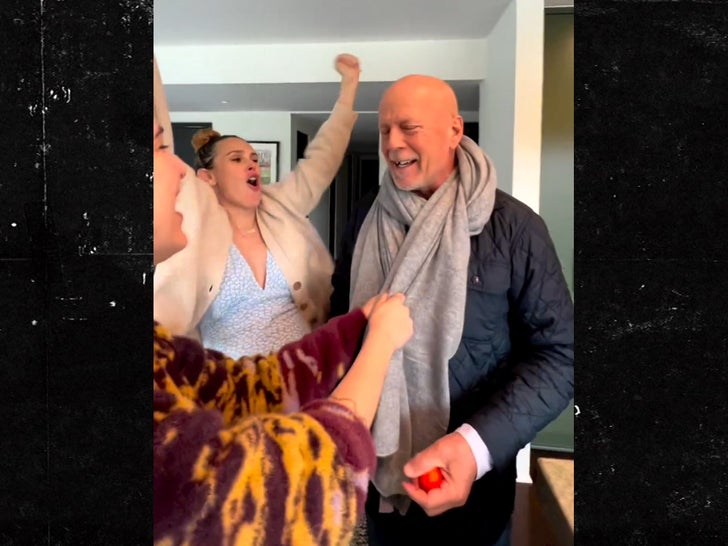 Bruce was smiling, and seemingly mocking his family's attempt to harmonize. It's really the first time we've heard him speak since he was diagnosed last year with aphasia.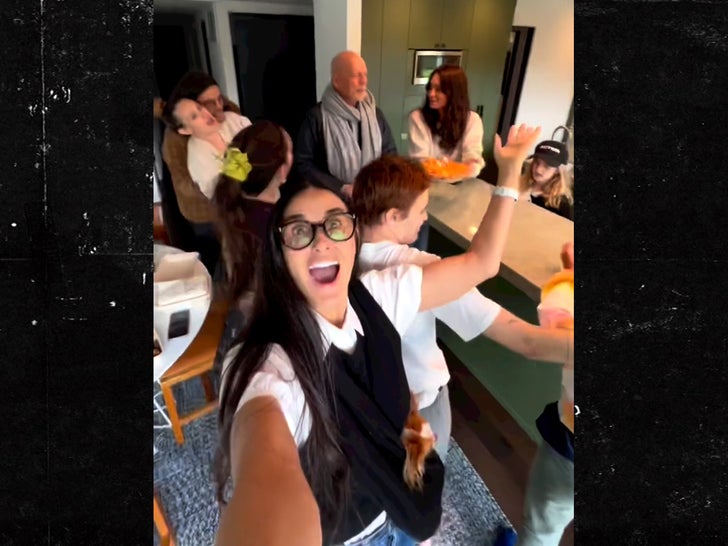 In her caption, Demi wrote … "Happy birthday, BW! So glad we could celebrate you today. Love you and love our family. Thank you to everyone for the love and warm wishes — we all feel them."
Of course, the birthday wishes come about a month after his family announced his original diagnosis of aphasia progressed to frontotemporal dementia.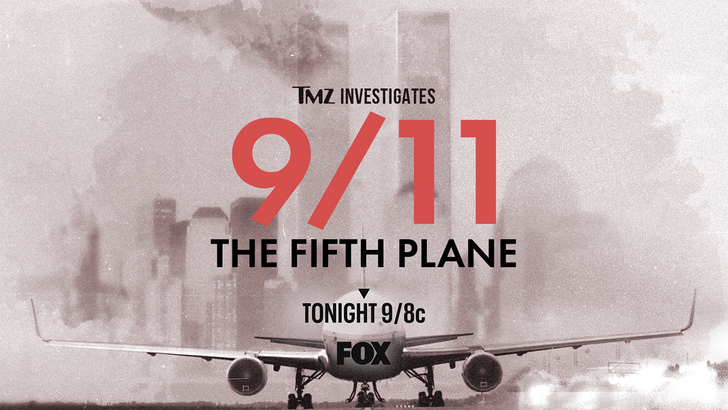 Demi and Bruce share 3 daughters together — Rumer, Scout, and Tallulah — who all celebrated alongside their dad.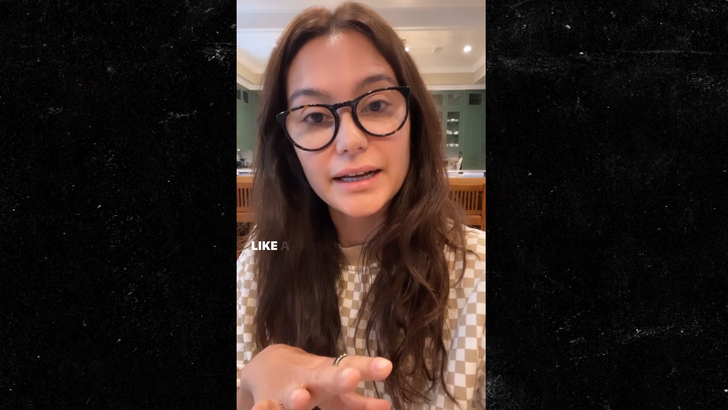 He has been married to his current wife Emma for about 13 years.
Their 2 children — Mabel and Evelyn — were on hand for the special day as well … and Emma shared an emotional video as she opened up about their hardships since Bruce's FTD diagnosis.
Remember … last year, Bruce family revealed he was also ending his acting career because aphasia would severely impact his ability to communicate.
Source: Read Full Article