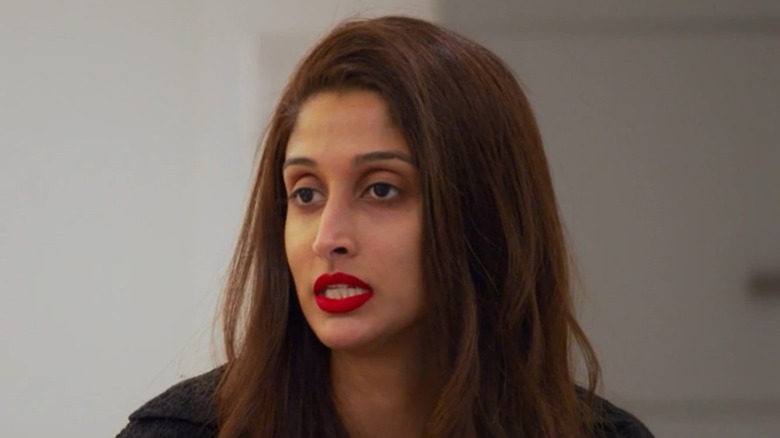 Bravo
By Maria Faller/Sept. 2, 2021 1:36 pm EDT/Updated: Sept. 2, 2021 1:37 pm EDT
By now, you may have heard of, or become addicted to, the Bravo hit "Family Karma," a reality TV show that follows the lives of wealthy Indian-Americans living in Miami. The show premiered in March of 2020 and has been called a cultural breakthrough in television for those of Indian descent. However, some fans speculate that the show's popularity stems more from showcasing the drama-ridden group's family members, including mothers and grandmothers (The New Yorker).  
The Season 2 finale of "Family Karma" aired on Bravo TV in July of this year, and according to Meaww, it was an ending that fans were happy with. Although the final episode began with an argument between Reshma and Lopa, they did try to sort out their differences, and Brian's mom had quite the emotional scene as she expressed worry for her son's future. Vichal still hopes to get Richa back, and they both appeared to have a good time on their date.
Like the network's "Real Housewives" franchise, this show has become a Bravo TV favorite in just two seasons. Naturally, fans are wondering when Season 3 will start.
What is the release date for Family Karma Season 3?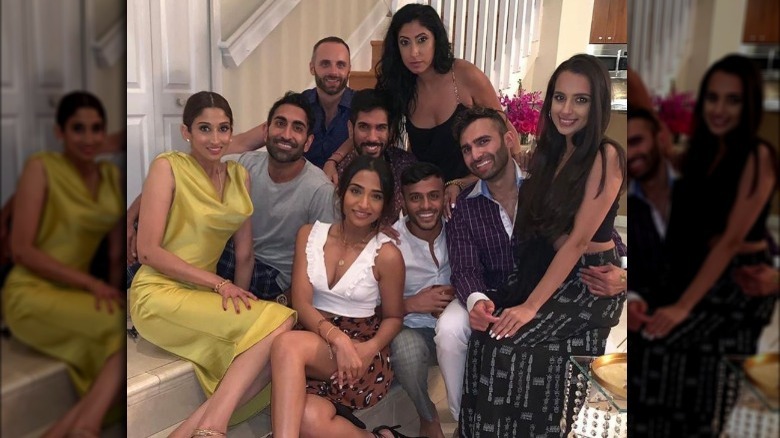 While there has been no news of the show's return, there has also been none regrading a cancelation. According to Distractify, Bravo has not announced anything regarding a new season of "Family Karma." The release of Season 2 was rushed, possibly due to the COVID-19 pandemic, and Bravo did not begin promoting the second season until just a few months before its premiere.
Meaww reports that fans are putting the pressure on Bravo to release news about Season 3, as the show is adored by many, which is made clear by the many comments trending on Twitter under #FamilyKarma. Comments include, "I just finished watching season 1 of Family Karma and the show is FANTASTIC !!! I wish they had a reunion!" and "I switched to #FamilyKarma, which has been gold for 2 seasons now …"
Perhaps with enough prompting, Bravo will release the deets on Season 3 of this fabulous reality TV show, sooner rather than later.
Who will be in Season 3 of Family Karma?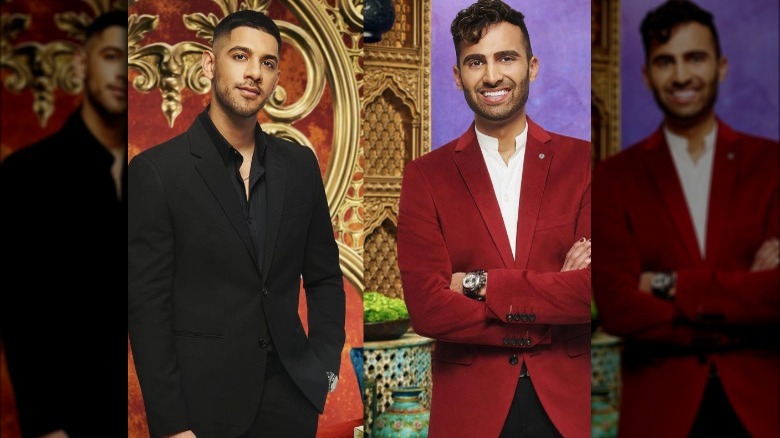 According to Meaww, when and if Season 3 is released, you can expect all the original cast members back. Vishal Parvani, real estate mogul, will be back with his on again, off again partner, Richa Sadana, and fans will certainly be excited to see the celebration of Amrit Kapai and Nicholas. We also hope to see more of brothers Dillon and Shaan Patel, two of the wealthiest cast members of "Family Karma."
According to the The Cinemaholic, Bali Chainani, Anisha Ramakrishna, Brian, and his parents are all expected to return. Of course, we can only speculate right now as we have no concrete information on a Season 3 return, but we hope that all of the original cast, as well as their family members, will be back and continue to entertain us they "try to balance contemporary living with their culture rooted in traditional norms that directly oppose the lifestyle they have openly adopted." 
What can we expect from Season 3 of Family Karma?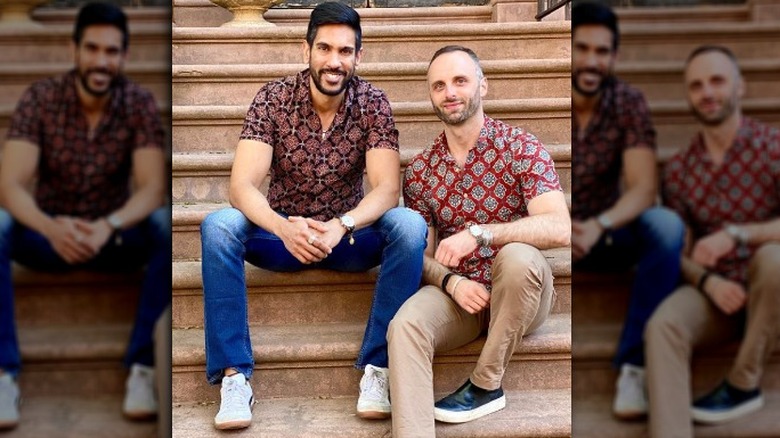 If fans get a Season 3 of "Family Karma," one of the most anticipated events will be the wedding of Amrit and Nicholas. On Amrit's Instagram, he posted a picture of their engagement with the caption "we said yes! (emojis) you saved me … who's ready for a big gay indian wedding?!" We can also expect more from the other recently engaged couple, Vishal and Richa. Richa finally agreed to marry Vishal after he began a new business venture and bought them a home (via Meaww).
Because of Brian's recent job loss, he and Monica are at a crossroads, as he doesn't feel it's the right time to relocate to Tampa like Monica wants (via The Cinemaholic). Fans will surely want to see how this relationship, and Brian's situation, turns out. Anisha has been talking of freezing her eggs, and this is a topic that will certainly be further discussed, as well as her successful career in the fashion industry. 
There is so much left to see from "Family Karma" and so many plot holes left open that, while we cannot be sure if there will be a Season 3, we hope to witness the celebrations and successes of these Miami families.
Source: Read Full Article