ICYMI, Kelly Clarkson was ~officially~ granted permission to legally change her name by a California judge yesterday. Her new legal moniker will now be *drumroll, please* Kelly Brianne!
Just last Monday, the singer talked about this with People (the TV Show!) at the premiere of her new music reality competition television series, American Song Contest: "I just got divorced, so I had to drop my married last name. I kept my middle name for my personal life. I'm still Kelly Clarkson." She then joked that, in all honesty, she doesn't really think she can change her publicly-known name from Clarkson at this point since she's already "20 years in." Well, Kelly, consider your wish granted by the state of California! *cue: "Stronger"*
The renowned celeb's petition came after she initially filed for divorce from then-husband Brandon Blackstock in 2020, with whom she has two children, River, 7, and Remington, 5.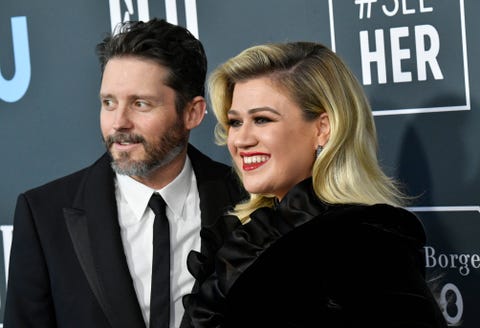 While reflecting on the divorce, Kelly told Sunday TODAY's Willie Geist, "I mean, it's no secret—my life has been a little bit of a dumpster…Personally, it's been a little hard the last couple months." She continued by admitting she's "been talking to friends that have been through divorce. I don't know how people go through that without having some kind of outlet because it is the worst thing ever for everyone involved."
Earlier this month, Kelly and Brandon finally came to a legal agreement that settled their divorce in court. According to court documents, the singer is set to pay the music manager a one-time sum of $1,326,161, monthly payments of $115,000 in spousal support until January 31, 2024, and additional monthly payments of $45,601 in child support for their kids. Aside from the financial settlement, Kelly and Brandon will split custody of River and Remington, both of whom will primarily live at Kelly's home in Los Angeles.
With all of the changes in Kelly Clarkson's Brianne's life though, we're happy to hear about the personal significance of her new name, which she says simply better "reflects who I am."
Source: Read Full Article