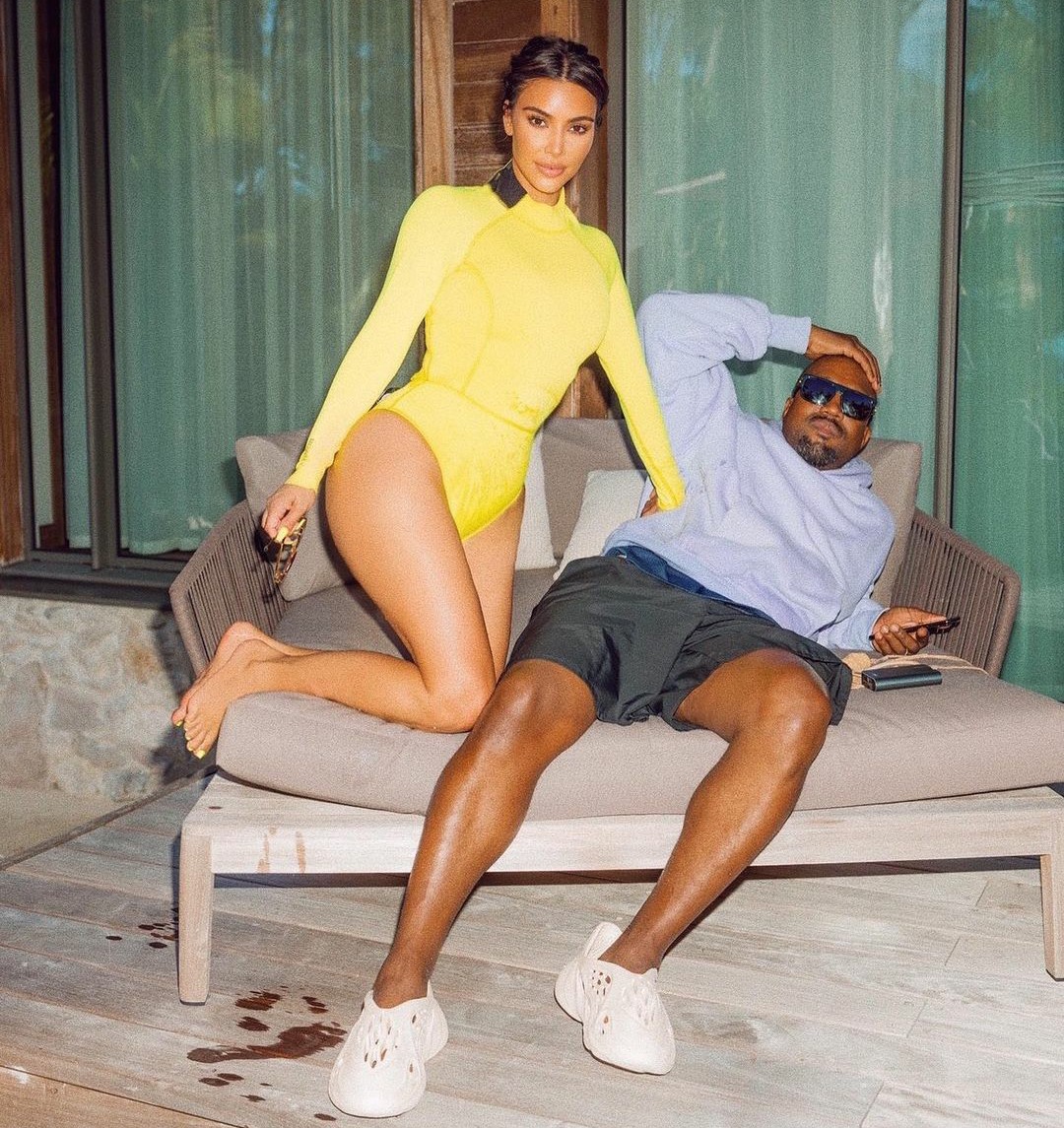 Kim Kardashian is the queen of self-promotion, and perhaps just the queen of promotion. Is it possible that all of the dumb conversation about "are Kim and Kanye getting back together" was just Kim trying to help Kanye promote his album? Or was it Kim promoting herself? Some commenters still want to claim that Kim would be nothing without Kanye, that no one would pay attention to her without her association to her estranged husband. This is false. Kim would still be a thing without Kanye, and she'll still be a thing long after her third divorce is finalized. But it's definitely interesting to see Kim and presumably Kris Jenner run around to TMZ, Page Six and People Magazine to talk about whether Kim and Kanye could reconcile. From People's exclusive:
Despite Kim Kardashian West's recent public support of Kanye West, the pair is still moving forward with their divorce.

"They have come a long way since Kim filed for divorce," a source tells PEOPLE of Kardashian West and West's relationship. "It's taken them months to get to this point. Kim is happy that they get along and that things are amicable."

Their focus has shifted away from their personal issues to their children, the source tells PEOPLE. "The kids will always be her number one priority. She wants to have a friendly relationship with Kanye, because it benefits the kids," says the insider. They add, "Filing for divorce was always the most difficult decision for Kim. She only filed because they had issues that they couldn't solve. She will always love Kanye though."

Fans may have interpreted Thursday's event at Chicago's Soldier Field stadium as a sign of reconciliation, but the source reassures to PEOPLE, "Right now, she is not calling [the divorce] off though."
[From People]
So Kim wants people to speculate that they're still happening but she also wants credit for having a high-minded, supportive conscious-uncoupling while emphasizing that the divorce is still happening. But sources told Page Six that Kanye seems to think that they're getting back together:
Kanye West is telling friends in the music business that he and Kim Kardashian are back together — but nobody believes it to be true, according to multiple sources. The pair fueled reconciliation rumors after Kardashian was spotted holding West's hand leaving his "Donda" listening party in Chicago on Thursday, after she joined him during the performance at Soldier Field for a faux wedding ceremony. Music insiders say that West is putting on a big show of "performance art" in a bid to propel his album sales past those of his nemesis Drake. As West and Drake prepare to drop albums at the same time, the two rappers have been trading barbs including West posting and deleting a screenshot of Drake's address in Toronto.

One music insider said, "Kanye has been telling other rappers that he and Kim are back together, but everybody knows that isn't true. The real story is that Kanye wants to beat Drake in record sales, and he is putting on a big show of performance art to grab all the media attention."

The source added of his relationship with Kim, "They weren't talking for months after she filed for divorce, but they began talking again earlier this summer for the sake of their kids. Kim is a nice person – while she and Kanye are not back together – she's happy to support him in his work and his art, she wants a good relationship with him for the sake of their children."

Kardashian, 40, wore a Balenciaga Haute Couture wedding dress for the show and as she and West, 44, exited Soldier Field. However a source exclusively told Page Six on Friday that the exes did not "recreate" their 2014 nuptials — but instead West had persuaded Kardashian to partake in his "performance art." A second source exclusively told Page Six, "Kanye asked Kim to be part of his performance art finale, and she was happy to help him achieve his creative vision and will always support him as an artist. Marriages are complicated, especially ones including four young children. Kim and Kanye have a genuine love for one another and deep history together. They did not speak for several months after she filed for divorce, but started speaking again earlier this summer.

A third source added, "They are not getting back together. The one thing they still have in common is love of the press. And of course she will still help him make money because the money goes to their children. It's mutually beneficial for both of them."
[From Page Six]
So Kanye is telling everyone that they're back together but no one believes him and they think it's all some scheme to sell records. Which it probably is from Kim's perspective, although it feels like Kanye might actually believe it. I don't know. I don't doubt that Kim is totally done. I've always doubted whether Kanye is done with Kim.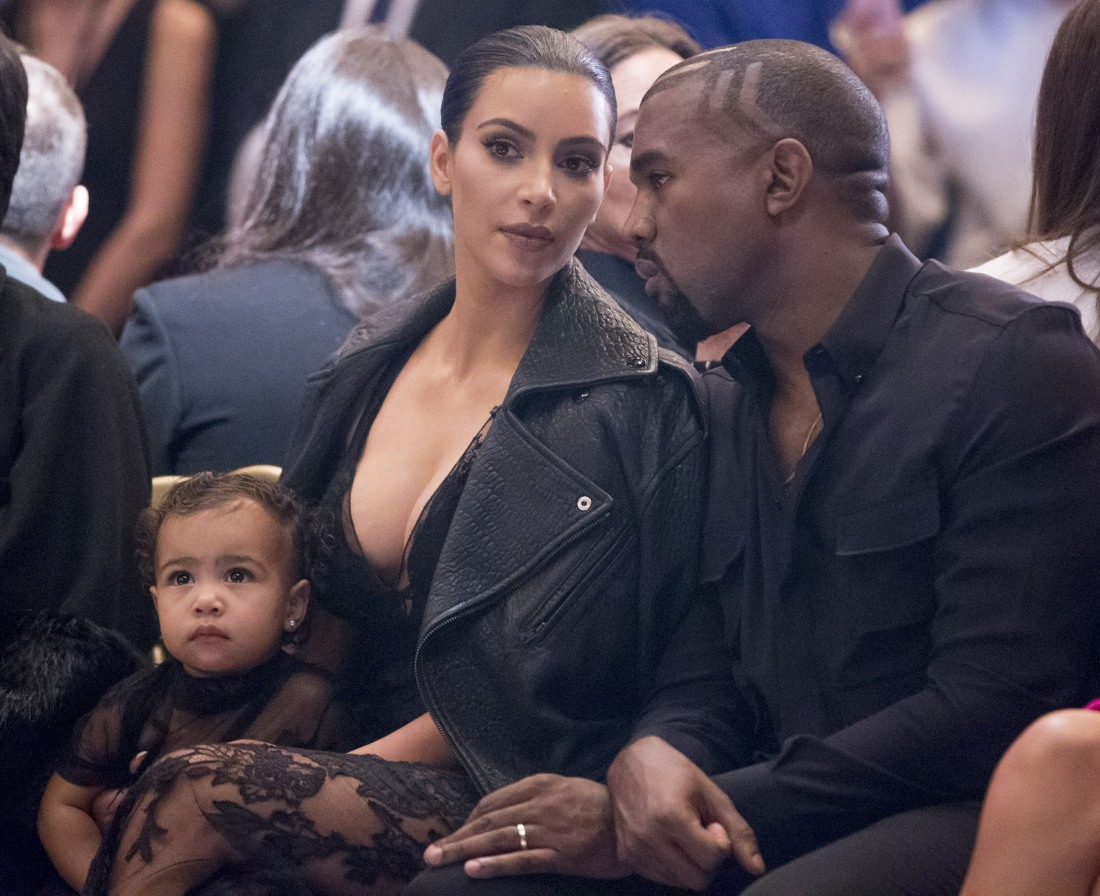 https://www.instagram.com/p/CTG-mx6LG-E/
A post shared by Kim Kardashian West (@kimkardashian)
Photos courtesy of Backgrid, Avalon Red and Kim's IG.
Source: Read Full Article