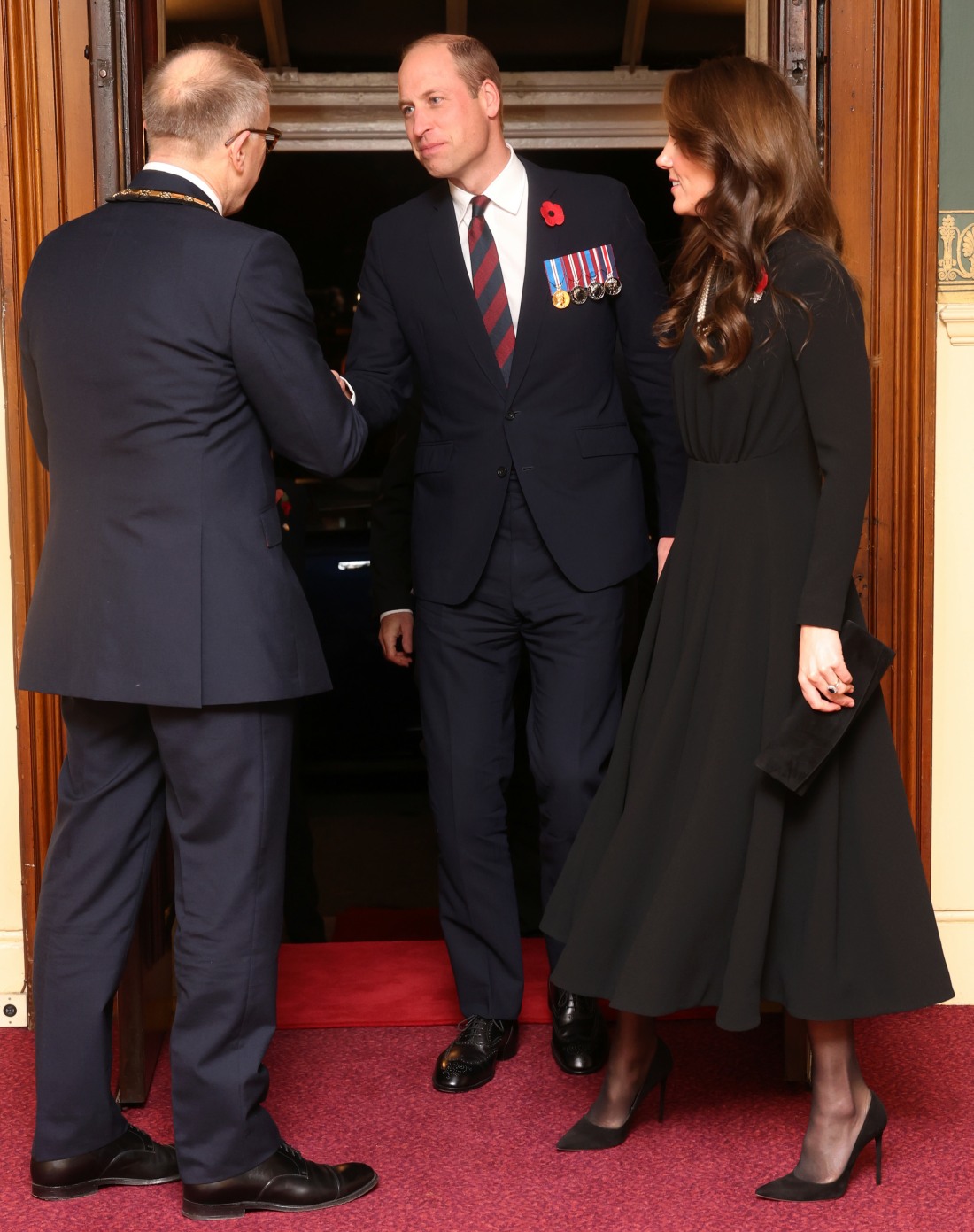 Here are some photos of the Prince and Princess of Wales on Saturday night, at the annual Royal British Legion Festival of Remembrance. This is always held the night before the royals do their wreath-laying at the Cenotaph for Remembrance Day. The Festival of Remembrance, like the Cenotaph, is always well-attended with senior royals. There was an expectation that William and Kate would show up together, sit beside each other and try not to look too grim. Did they succeed? You tell me.
Kate wore a somber black Emilia Wickstead dress with a full skirt and a tasteful – if dowdy – hemline. The cut of the dress is all the way off, and it's apparently a repeat, although I have no memory of it. She paired the dress with black hose, black heels, QEII's three-strand pearl necklace and QEII's pearl-and-diamond earrings. Kate loves that three-strand pearl necklace, she's borrowed it from the Royal Collection several times in the past 14 months. She grabbed it just days after QEII died, remember?
Kate's hair looks better here, like she finally got a hair stylist to fix the messy weave/wig situation for Remembrance. I genuinely wonder if her clothing/hair/Botox budget has been slashed by William, because it would explain a lot. We'll have photos of today's Cenotaph wreath-laying thing on Monday.
Apparently, during this festival thing, there was a tribute to Invictus competitors. At some point, Kate looked downright pissed too, although I don't know if it was during the Invictus segment.
— Henry_Rachel_Archie_Lili🙏🏾 (@jozzzaphen) November 11, 2023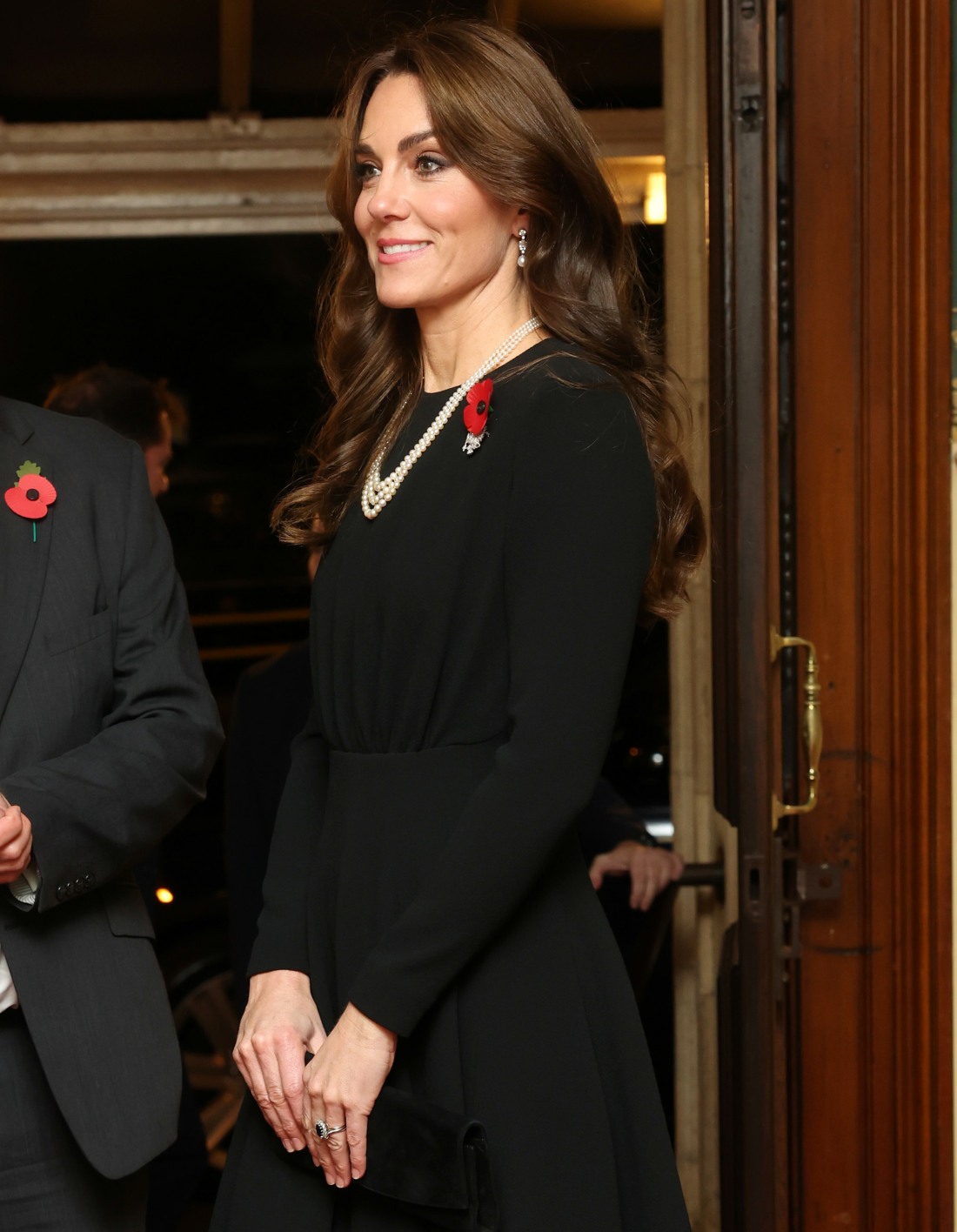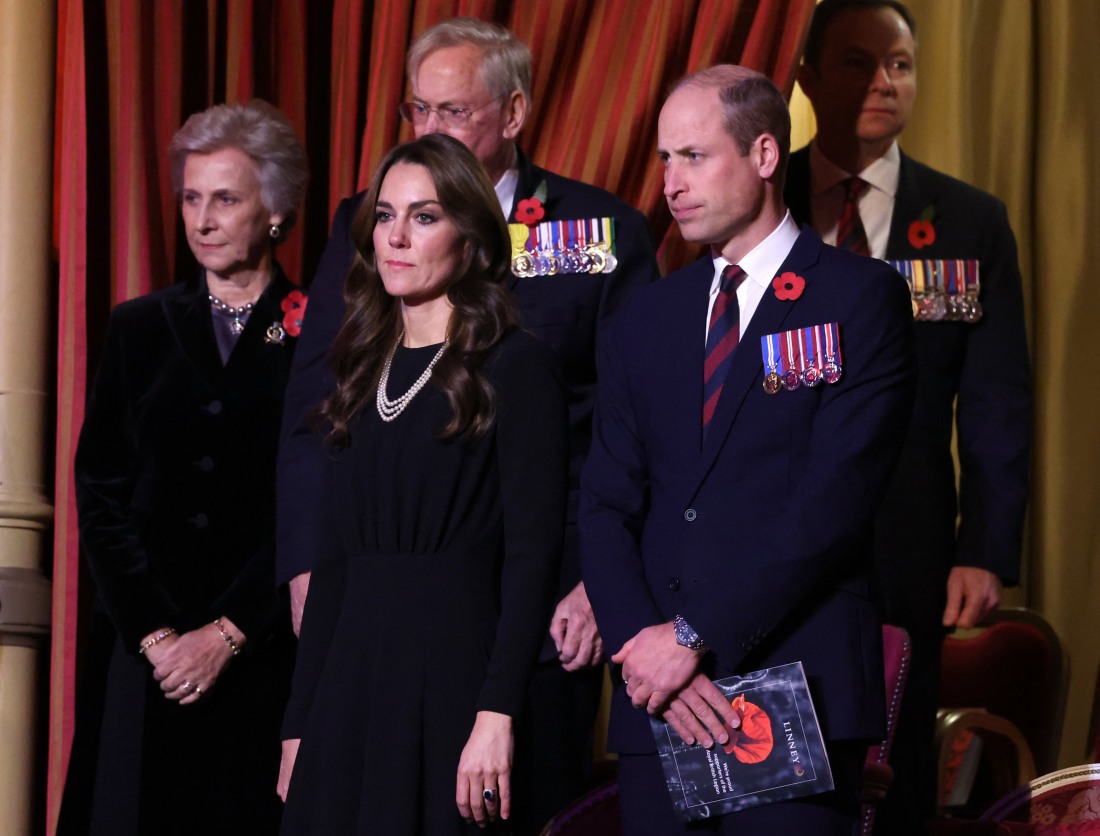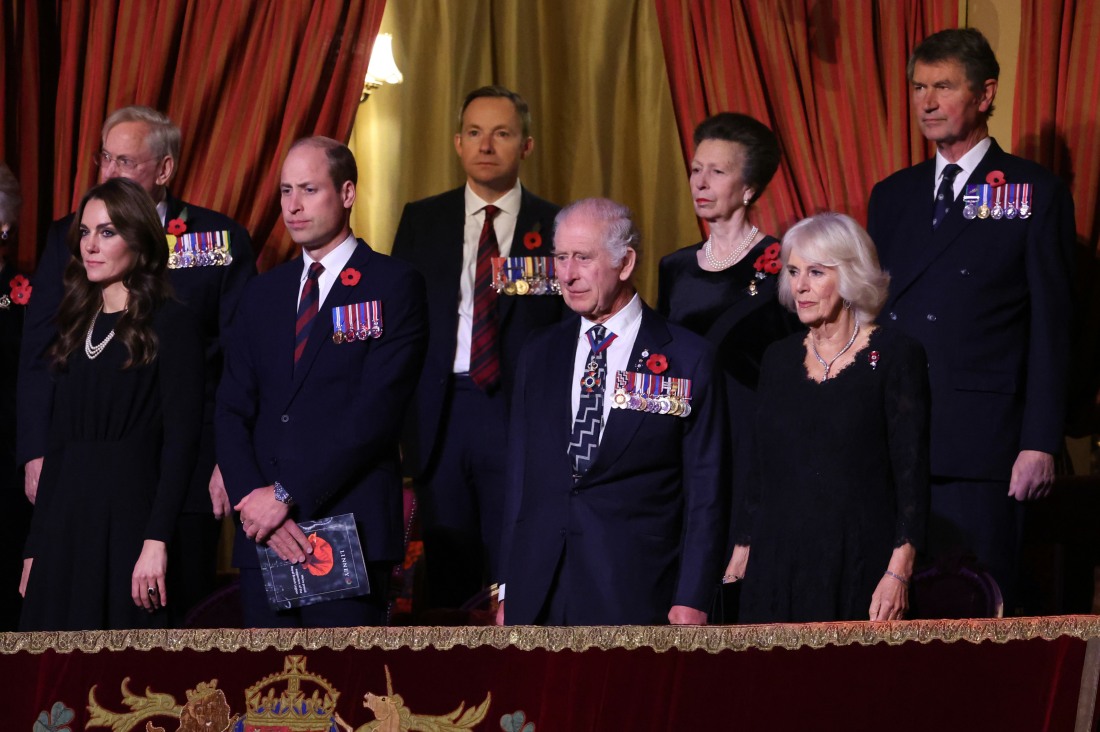 Photos courtesy of Cover Images.
Source: Read Full Article