TLC has dropped the second episode of the streaming series starring former Sister Wives star Christine Brown. In the newest installment of Cooking with Just Christine, the mother of six shows viewers how to make her recipe for White Lasagna. Joined by her daughter Mykelti, Brown demonstrates the treasured recipe step-by-step. This delectable combination of alfredo sauce, noodles, mushrooms, and spinach is a cheese lover's dream. The dish is also a favorite of Mykelti's husband, Tony.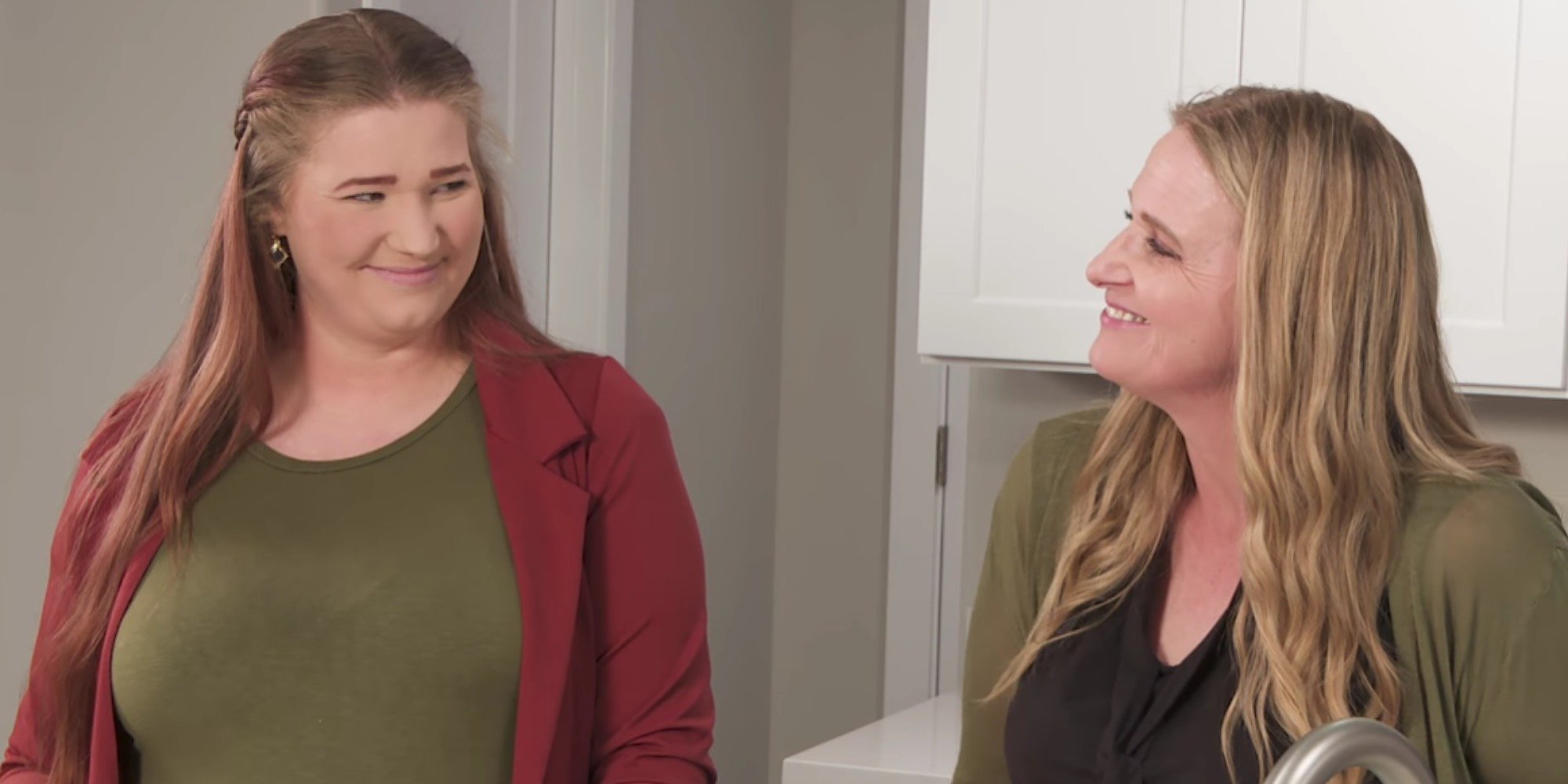 The recipe is a favorite of Christine Brown's family
Brown enlisted her daughter Mykelti to put whip up the dish.
The former reality television star said that the dish is one of her "favorites" due to its creamy, white Alfredo sauce base.
Brown shared that not only does Mykelti's husband love the dish, so does daughter Maddie's husband, Caleb. The former television star claimed she always makes Alfredo sauce whenever Tony visits her home.
However, Tony appears not to be a fan of Brown's cooking. She shared, "usually things I make; Tony doesn't like. He doesn't like my cooking, but he likes this."
Mykelti concurred, "it's sad but true."
How to make Christine Brown's White Lasagna
Brown doesn't eat pork. However, she came up with a hack to make ground beef take on a taste similar to sausage. She uses poultry seasoning in the meat to give it a savory flavor.
Along with the ground beef and poultry seasoning, Brown creates a cheesy mixture that adds a creamy texture to the dish. The ingredients include unsalted butter, cream cheese, garlic salt, milk, and grated Asiago and Parmesan cheeses.
In separate bowls, Brown has both fresh spinach and sliced white button mushrooms at the ready, as well as the cooked ground beef and mozzarella cheese.
Then it is all about layering the ingredients.
For this particular dish, Brown uses no-boil lasagna noodles. These can be uncooked in a casserole dish and will cook as the dish bakes.
The former reality television star adds her white sauce to the bottom of the pan.
The sauce follows a layer of noodles, meat, mushrooms, and spinach.
A handful of mozzarella follows the creamy cheese mixture.
Repeat the process until the noodles top the casserole
Top with white sauce and the remaining mozzarella cheese.
Brown baked it uncovered until pasta casserole bubbles and turns brown at the edges.
'Cooking With Just Christine' is the former 'Sister Wives' star's new series
Cooking With Just Christine made its debut as a digital series on TLC on Feb. 27. Brown shared her recipe for her family's favorite Carrot Cake during its first episode.
In her first cooking demonstration video, fans called Brown a "natural" as she walked viewers through the recipe.
In Nov. 2021, Brown announced she had left her husband in an Instagram post.
She wrote that after 25 years together, she had made the "difficult" decision to leave. She appeared hopeful she and Kody would be a "strong presence" in each other's lives as they parented their children. Brown asked for "grace and kindness" as the couple navigated this time within their family.
The complete recipe for Christine Brown's White Lasagna is found on TLC's website.
Cooking With Just Christine airs new episodes Sundays on TLC.com.
Source: Read Full Article