Bobby Flay is nothing less than an amazing chef. In addition to being a guest instructor at the French Culinary Institute, per Culinaryschools.org, and a Food Network star, Flay owns several restaurants in the greater Manhattan area and across the United States. With so much success, it's no surprise that even his dating life has become a topic of conversation. Flay met his third wife, actor Stephanie March, thanks to mutual friend, actor Mariska Hargitay, per AmoMama. They wed in 2005, according to The New York Times. They were together for ten years before they separated in 2015, and divorced in the same year. 
But right after Flay divorced March, he started dating "The Other Two" actor, Heléne Yorke. They dated for three years before splitting in 2019, per Distractify. During the time they were together, their relationship was very much a matter of public record. So, what really happened between Bobby Flay and Heléne Yorke? Keep scrolling to find out.
Bobby Flay and Heléne Yorke loved bonding over food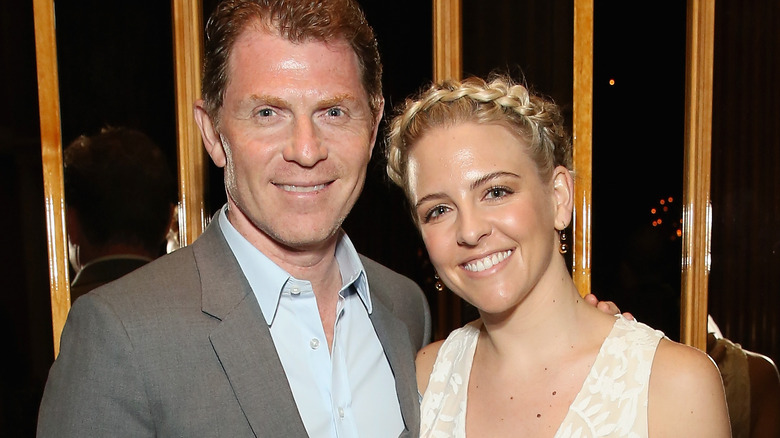 According to People, Bobby Flay and Heléne Yorke went public with their relationship in 2017, but had actually been dating a year prior to going public. The outlet also reports that Flay revealed how they met while she appeared on "Beat Bobby Flay" as a guest judge. "So I'm going to let you in on a little secret," he told the audience. "Last season, I went to a Knicks game, and I met Heléne. Now we kind of date."
During their years together, Yorke chronicled their food adventures on an exclusive Instagram page. "I'm dating a chef. I'm still hungry," Yorke said in the account's biography, according to People. Flay also revealed in a 2017 interview with E! News that Yorke was becoming a foodie in her own right. "She's the hungriest girlfriend," he joked. "Heléne's cooking has gotten really fantastic. I mean, she wants to learn so badly. [There's] lots of things I love about her — one of them is that she's enthusiastic about so many things."
Unfortunately for food lovers, Yorke deleted her "food-stagram" page when she and Flay broke up in 2019. So who are Bobby Flay and Heléne Yorke dating now? Keep scrolling to find out.
Heléne Yorke has moved on from Bobby Flay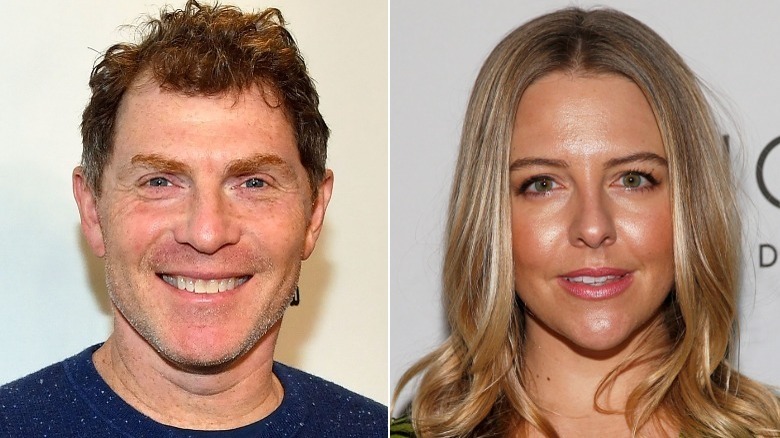 Bobby Flay has had a lot of difficulty in the romance department. According to The Sun, he's been married three times. When he was going through his third divorce from actor Stephanie March, she accused the chef of cheating on her with fellow actor January Jones in 2010. According to March's timeline, Jones became pregnant with her son, Xander, around the time she believes Jones was hooking up with Flay. The outlet reports that while Jones never confirmed the paternity of her baby, many fans believe Flay is the father. 
As of 2021, it doesn't seem that Bobby Flay is dating anyone … publicly, anyway. In a 2019 episode of "Beat Bobby Flay" (via People), the chef confirmed to actor Fran Drescher that "[Heléne Yorke] kicked me to the curb." 
The same cannot be said for Yorke, though. The actor confirmed her engagement on her Twitter page on February 14. Though she calls her new beau "the hottest guy," she hasn't revealed any other details about him — not even his name! Regardless, congratulations are in order for the actor and her new man.
Source: Read Full Article