Moxie is Netflix's newest original movie. It's directed by and co-stars Amy Poehler but focuses on her daughter in the film, Vivian (Hadley Robinson). Vivian starts off as a rather shy and quiet girl, who's fine with the status quo. However, the new girl Lucy (Alycia Pascual-Peña) and a growing interest in her mother's activist, feminist past, causes Vivian to snap. She creates a zine called Moxie that calls out the sexism and double standards in their high school and it creates a grand ripple effect. Here's where you might have seen the Moxie cast before. 
Hadley Robinson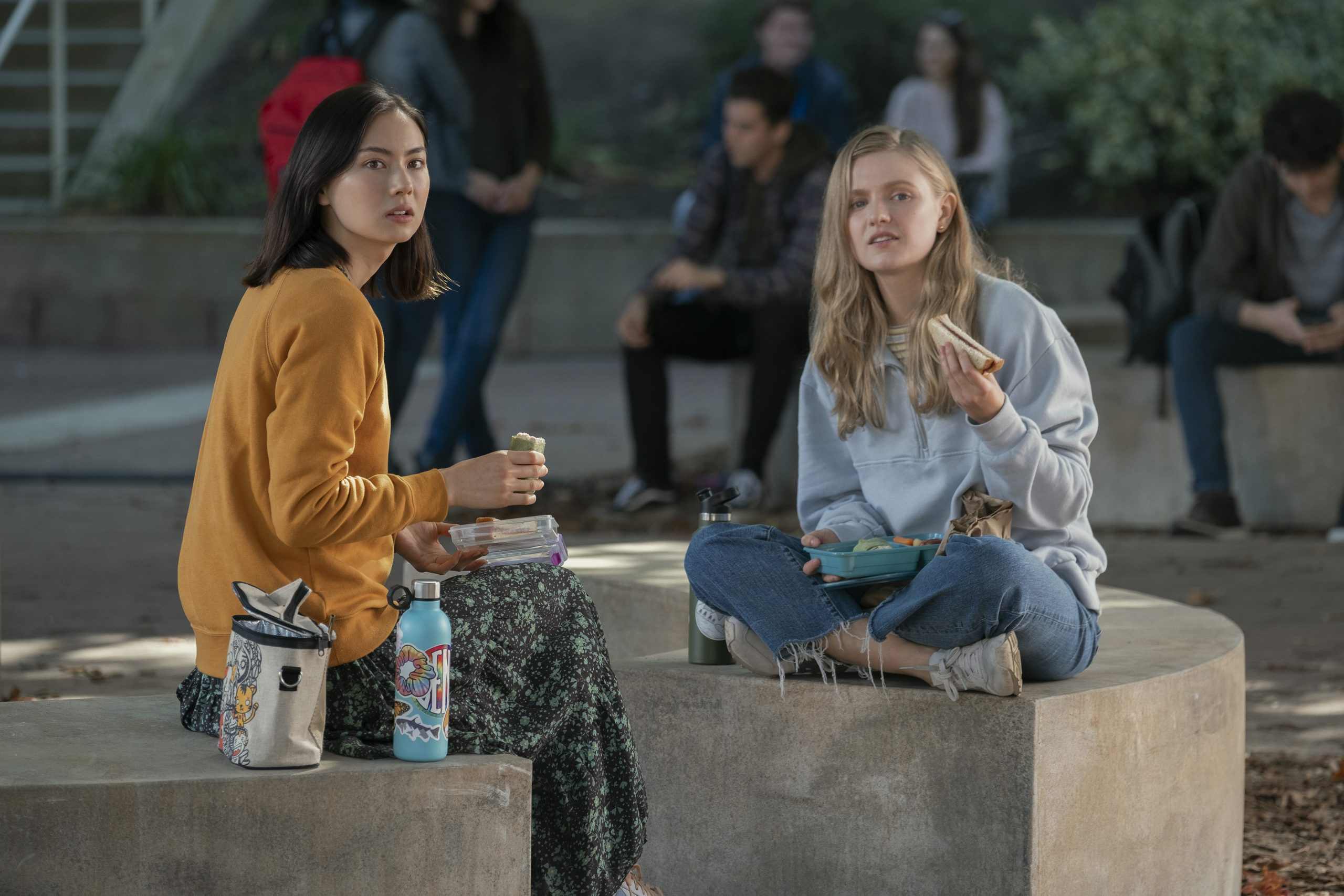 Robinson plays Vivian, the lead. She's shy, reserved, and not used to being noticed. She's also not used to having a large group of friends. So when Moxie starts catching on, it's a stunning new development for her.
PopBuzz reported that Robinson is 27 and has been working since she graduated from Julliard. Her first big film was Little Women in 2019, where she played the rich(er) friend to Emma Watson's Meg, Sallie Gardiner Moffat. She played Laurey in another Netflix original, I'm Thinking of Ending Things. On the television front, she played Caroline in an episode of FX's Fosse/Verdon and Lily / Charlotte in Utopia.
Alycia Pascual-Peña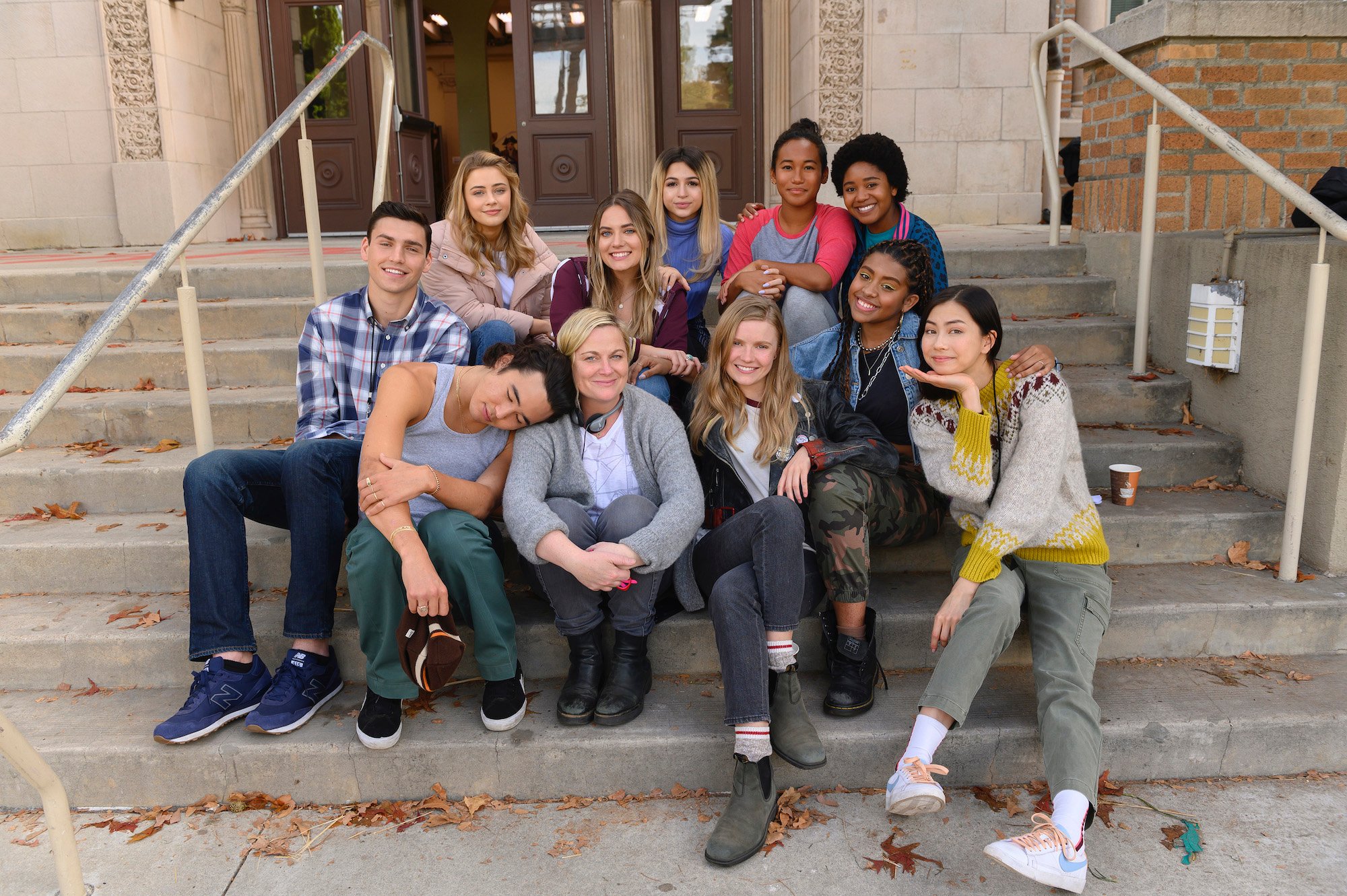 Alycia Pascual-Peña is fairly new to the acting scene, just like Lucy is to Vivian's high school. Pascual-Peña's first acting credit on IMDb dates back to 2011 for the show Chase, where she appeared in two episodes. The next big credit after that is the Saved by the Bell reboot that just premiered on the Peacock streaming app. She played Aisha Garcia, a main character in that show. 
Just like her character Lucy, Pascual-Peña is Afro-Latina, as she told Teen Vogue, saying most of her family "immigrated from the Dominican Republic."
Lauren Tsai
Lauren Tsia plays Claudia, Vivian's longtime friend who finds their bond a little strained through this movie. Tsai has been working since 2014 and is best known for Terrace House: Aloha State, a Netflix original Japanese reality show. That was in 2016, but before that, she was modeling for the most part as she said on The Zach Sang Show.
In 2019 she had a main role on Season 3 of Legion as Jia-yi / Switch. And on top of her acting, she's a very talented illustrator. She's done several comic books and other projects like a Captain Marvel variant cover, hand-painted Nikes, and even a Marc Jacobs collaboration. 
Nico Hiraga
Nico Hiraga has the very sweet role of being Vivian's crush, Seth. He didn't start off as that; he was the kid that was kind of always there and was really nice, but Vivian didn't think twice about it. But he had a growth spurt and is now showing interest in Vivian.
Hiraga hasn't been acting for a while, but his most notable role before this one was in 2019's Booksmart. He played Tanner, another skateboarding character who got into Stanford on a soccer scholarship.
Josephine Langford
Josephine Langford might be the most recognizable name in this cast outside of Amy Poehler thanks to her previous work. She plays Emma, the pretty cheerleader who doesn't have a big role and isn't the stereotypical mean, popular girl. She doesn't say much aside from the morning announcements but has a bigger role near the end.
Langford has been acting since 2013 and appeared in the horror movie Wish Upon with Joey King and then an Australian series Wolf Creek, both in 2017. She's most well known for her role as Tessa in the After series based on the popular books. 
Patrick Schwarzenegger
Patrick Schwarzenegger plays Mitchell Wilson, the big shot quarterback at the high school. He is the stereotypical jock with a really predatory presence at the school. He might remind viewers of your typical sexist dude, amped up a bit. Or, unfortunately, he might be just like people you know. 
Schwarzenegger is the son of Arnold Schwarzenegger and Maria Shriver and has been steadily making a name for himself in different projects. He started in extra roles in 2006 in The Benchwarmers and had minors roles in movies like Grown Ups 2 and the show Scream Queens. But by 2015 he starred in Midnight Sun alongside Bella Thorne.
Amy Poehler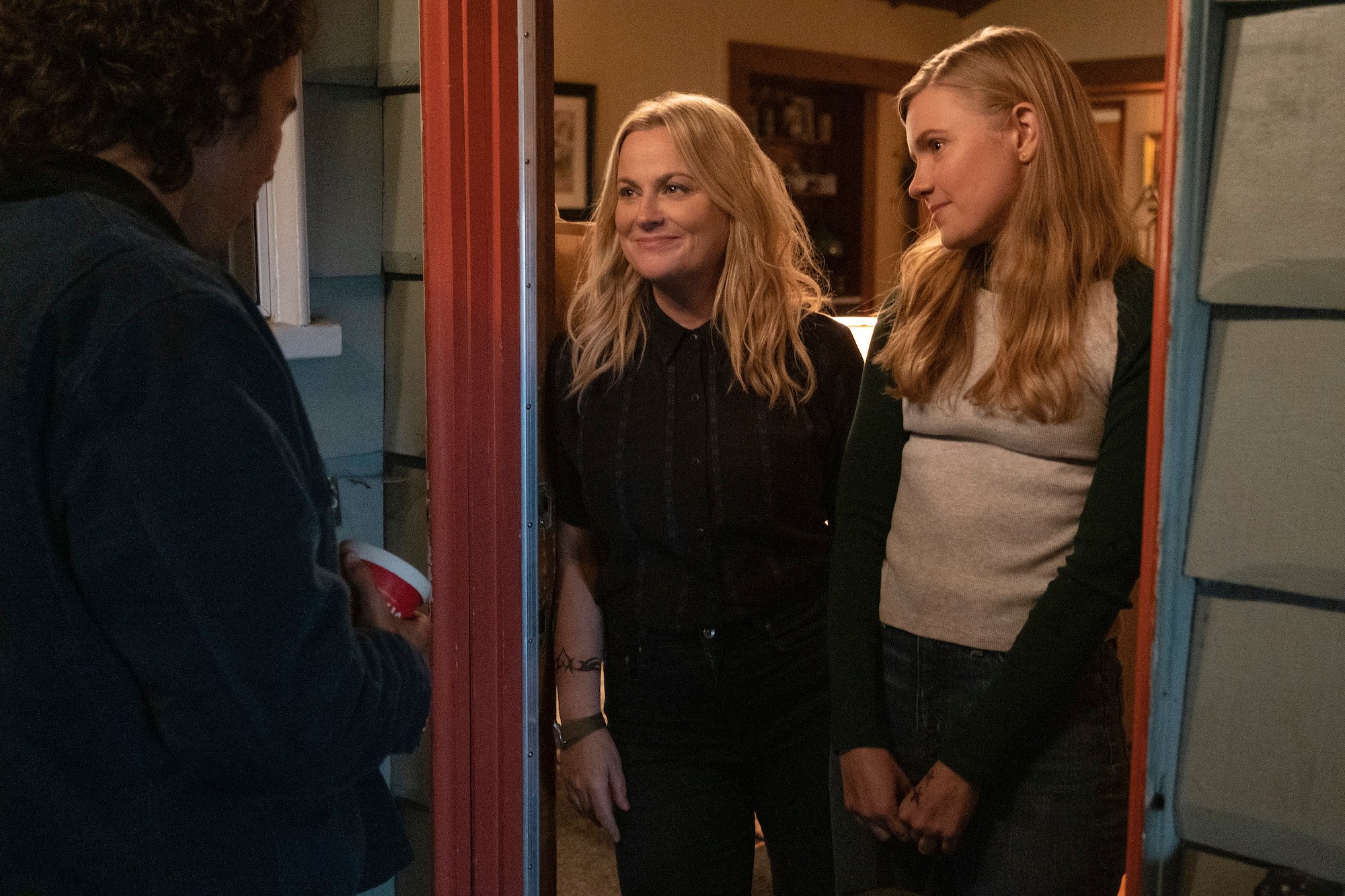 Poehler is a no-brainer here. She plays Vivian's mom, Lisa, who is pretty laid back and inspires Moxie with a lot of her feminist memorabilia from when she was in high school. This especially includes the riot grrrl bands such as Bikini Kill which is a major part of Vivian's soundtrack as she's creating the zine. 
Poehler is known for her comedic roles going so far back as her time on Saturday Night Live. She's known for Leslie Knope on Parks and Recreation and voice acting roles like Inside Out! Moxie is the second movie she's directed after Wine Country and her production company has produced shows like Russian Doll, Making It, and Broad City.
Source: Read Full Article